For years now, collaboration has been the name of the game in the fashion world, with more than a couple of unexpected brands working closely together on themed collections. While the link-ups between Gucci and Xbox or Balenciaga and Fortnight were understandably popular, the latest Lacoste collaboration with Minecraft might be the best one yet.
Launched originally in 2011, Minecraft is pretty well regarded as one of the greatest games of all time, as well as being the best selling game of all time with almost 140 million monthly users and an impressive 238 million copies sold worldwide. The sandbox video game is instantly recognisable thanks to its blocky world and characters, with Minecraft presenting itself as an ideal environment for an equally recognisable 8-bit crocodile.
The collaboration spans a wide range of Lacoste's more casual styles, the collection is essentially an ideal wardrobe for either the gaming lounge or the tennis court, with relaxed and comfortable fits a priority. Including hoodies, polos, t-shirts, pants, shorts and more, all of the garments are printed with the pixelated graphics of Minecraft.
---
---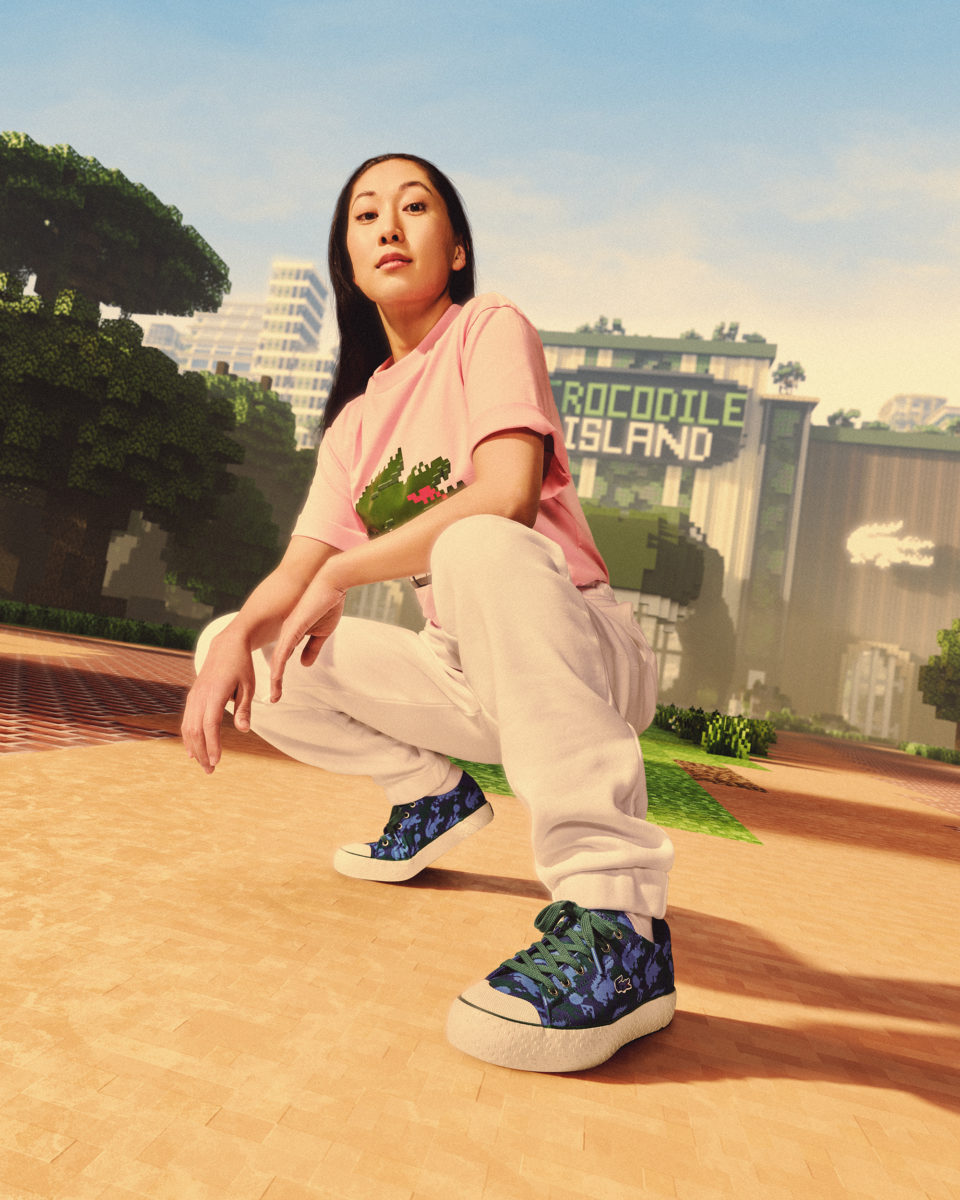 RELATED: The Peanuts & Lacoste Collection Proves Charlie Brown & Crocs Can Be Friends
In addition to the clothing tailored for the physical world, the two brands have worked hard on bringing the vision into the Minecraft game as well. For those looking for a little more crocodile action in their metaverse, the folks at Lacoste and Minecraft have created a downloadable world called Croco Island, which offers a tennis-themed sojourn for those interested.
"Croco Island awaits! Explore this tropical Lacoste theme park and try your hand at a series of fun minigames," the developer Blockception explains. "Play tennis and design your own court! Find Mr. Croc's lost items in a Scavenger Hunt!"
Even if you've never played Minecraft before, it's an undeniably fun collaboration between the gaming franchise and the French-founded fashion brand. This partnership between Lacoste and Minecraft is lighthearted and playful and it really is for everyone, making it one of the best collaboration efforts in the space we've seen so far.