It's not the most obvious collaboration, but the Lacoste x Polaroid Spring 2021 collection certainly makes a case for itself the more you think about it. After all, who knows colour better than a brand established on cameras and photography? And who knows leisurewear better than the Crocodile label? Unite the two forces and you get something that's bold, dynamic, and more importantly, fun.
Created in the hopes of channelling – as the kids are saying these days – "good vibes only", the Lacoste x Polaroid release is the very embodiment of renewed optimism after a tumultuous year (which needs no revisiting). In 2021, it's all about fresh starts, redialling + rethinking the landscape ahead, and opening yourself to making new memories.
RELATED: Bruno Mars Launches A Deliciously Retro Collection With Lacoste
---
---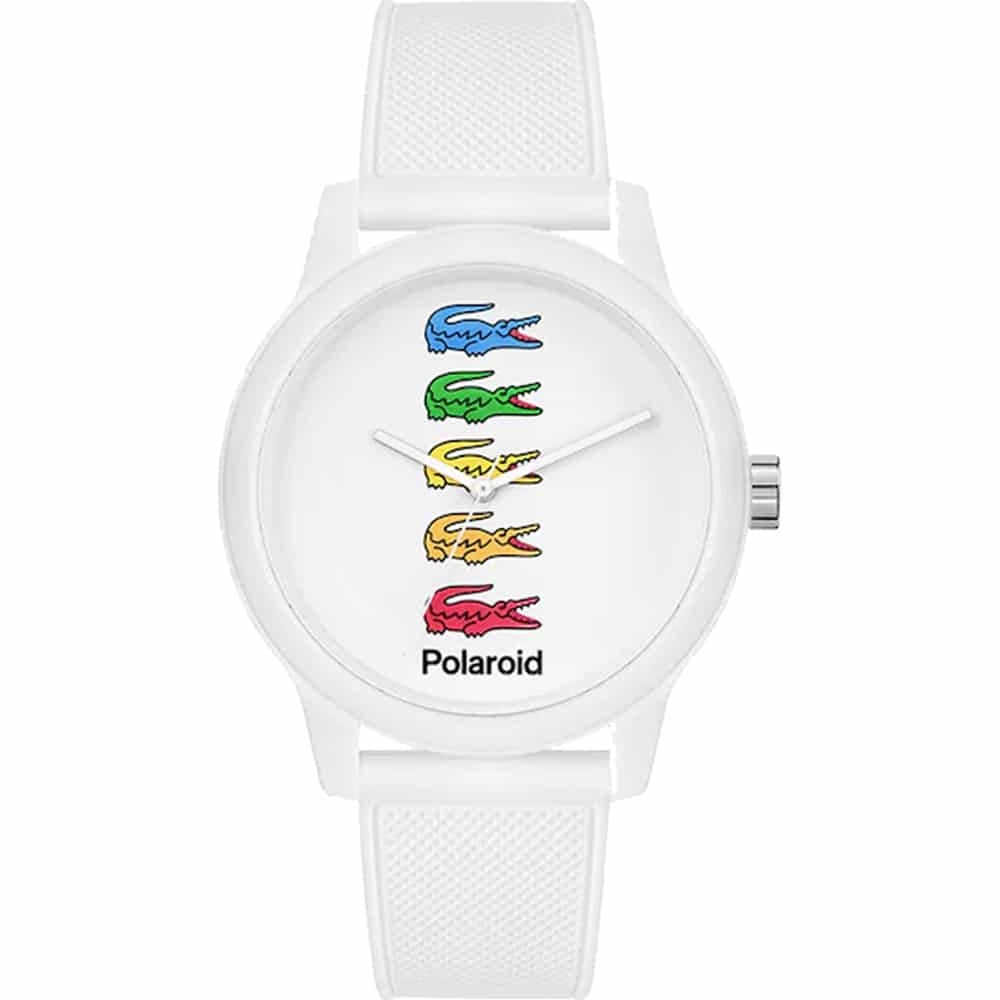 Taking direct inspiration from Polaroid's iconic rainbow logo, which dates back to its very first instant colour film developed back in 1963, as you can see, clothing makes full use of the distinctive shades we know and love: blue, green, yellow, orange, and red. From the classic polos and hoodies to the polo dresses, white sneakers, tennis shoes, caps, backpacks, watches, and everything else in between… safe to say, there'll be no mistaking this steeze for anything else.
"Polaroid has been capturing memories on glossy instant film for over 70 years – from major events to private occasions – all in vibrant colours and warm tones," notes Lacoste via press statement.
"For Spring 2021, Lacoste dug deep into this legendary, high-colour, and cultural heritage."
The Lacoste x Polaroid Spring 2021 collection is now available to purchase in-store and online.