As we sail well into the so-called 'roaring 20s', there has never been a better time to consolidate your wardrobe staples for the seasonal events to come, starting with formal attire. Fortunately, the black tie dress code is one of the least ambiguous in men's fashion (unlike cocktail).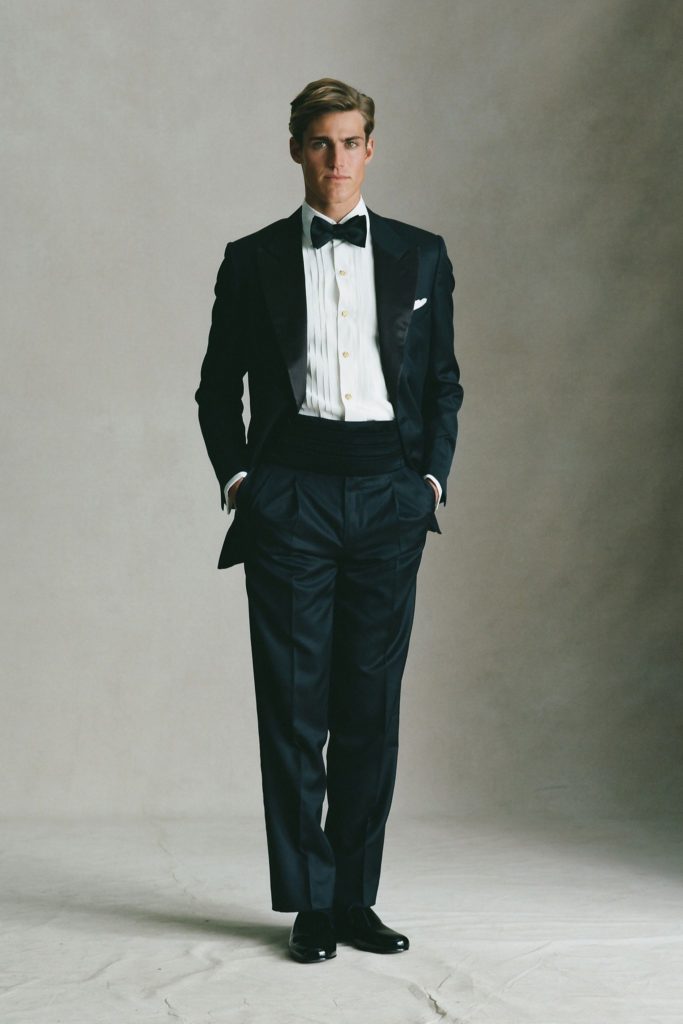 The ominous black tie invitation is bound to find its way to your letterbox this year, but that shouldn't prompt grief. Historically chronicled more than any other dress code, a black tie event does bare strict do's and don'ts set by a precedent of traditionality, but looking the part for the occasion is much easier than imagined.
So, we implore you to read on as we delve into the intricacies of black tie and what it means for a man in 2020.
The history of the black tie dress code
It's suggested that the first iteration of the black tie dress code we know today, dates back to the Edwardian era. To rectify the impractical nature of classical tails – a traditional dinner suit with a short front jacket and full tails at the rear – King Edward VII notoriously swapped his tails for a blue silk smoking jacket with matching trousers, as created by Savile Row tailors Henry Poole & Co in 1865. Thus, the dinner jacket was born.
---
---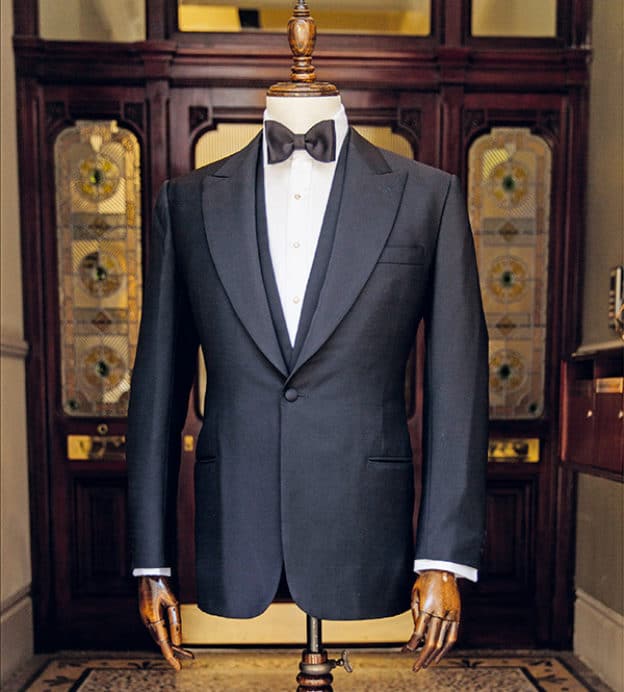 Since Edward VII, the upper echelons of British and American society would go on to replicate this formal attire similar occasions. In Britain, such a style was referred to as black tie; in America, the name black tie 'tuxedo' was formed, thanks to members of the Tuxedo Club in New York.
Where you'll attend a black tie event this year
There's no doubt that a formal event will present itself in some manner or form this year – be it your best friend's wedding on the shores of Lake Como; a work celebration at the ritziest place in town; or an award's ceremony.
"Black tie events are invariably celebratory occasions – they're upbeat and fun – so it's hard not to enjoy oneself," says Aidan Chappell, co-owner of The Cloakroom. "From a sartorial standpoint, it's a great opportunity to dress in a way that you wouldn't normally throughout the week."
So, rather being apprehensive of the whole experience, embrace what you will soon learn about donning the black tie dress code with unprecedented panache.
Buy, don't rent
Because of infrequent use, it's common for men to borrow or rent a dinner suit for a black tie event, anything to avoid spending bank on a suit that spends the majority of its life hanging in a wardrobe. However, if you wear it four or five times, which you will do, you'll be ahead. You also won't have to leech off your friends or wear a 100% polyester outfit that the mates you tried to borrow off will inevitably rubbish you about.
The key to attending a black tie function is not leaving your outfit until the last minute. Planning is crucial, especially if you want to go made-to-measure and don't have the flexibility of spending $1500 in a single paycheque on a new garment. Often making the most of your money means purchasing online – a lot of the items in this article require international shipping so leave adequate time for this. Also, if you choose to purchase a suit online, make sure you have it altered to fit properly, which also will need time.
Finally, please don't rent, it'll cost you a sizeable chunk of buying a one, especially if you go for Suitsupply (who do a great value package), and it won't fit. Wear an outfit you can be proud of, one that does your event the justice it deserves.
---
---
The key pieces to consider
In terms of executing this dress code to the best of your ability, it's imperative to understand the statement pieces that make up the black tie look:
The Dinner Suit (Jacket and Trousers)
The most important pieces to consider are a dinner jacket and matching trousers, which should do just that: match. The jacket should, traditionally, feature one of two different lapel types: the shawl lapel and the peak lapel – notch lapels feature in other dress codes but are generally frowned upon in black tie.
Each lapel is distinguished by a silk finishing, most commonly in satin or grosgrain. The jacket is also characterised with either a one-button, two-button or double-breasted front, welt pockets and an unvented back (although modern adaptations allow for one back vent).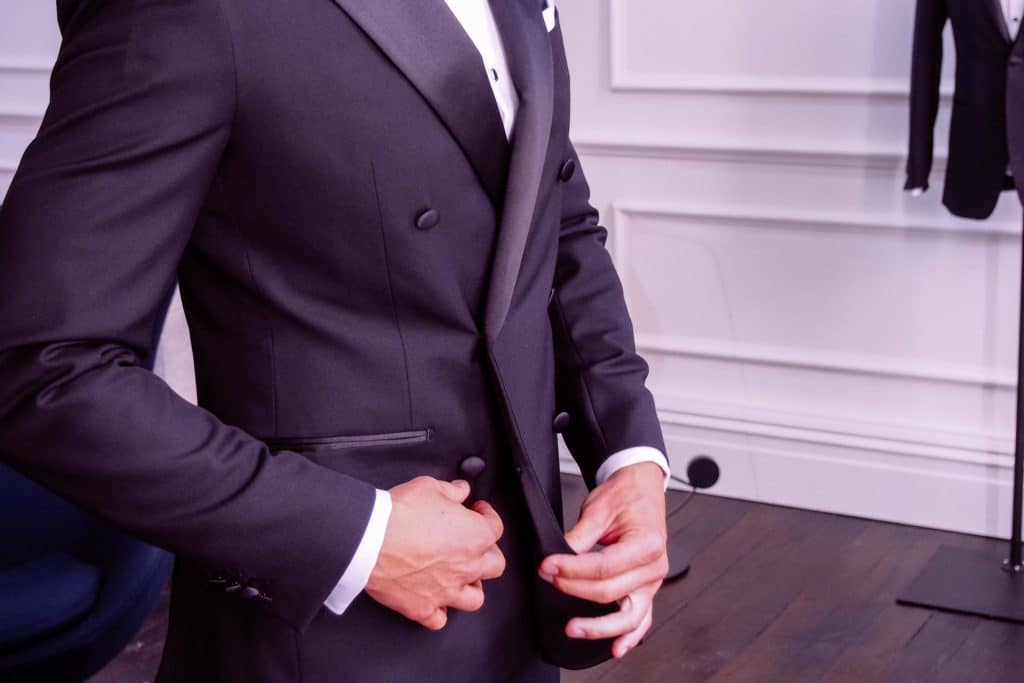 Trousers should be paired with the jacket and above all, well fitted. A silk detail, mirroring with the lapel, running down the leg is common and welcomed. Opting for a break at the hem is up to your discretion, but err on the side of caution, gents – ankle's shouldn't be seen.
"Black tie is now, more than ever, an opportunity to embrace the classical roots of tailoring and abide by tradition," says Chappell.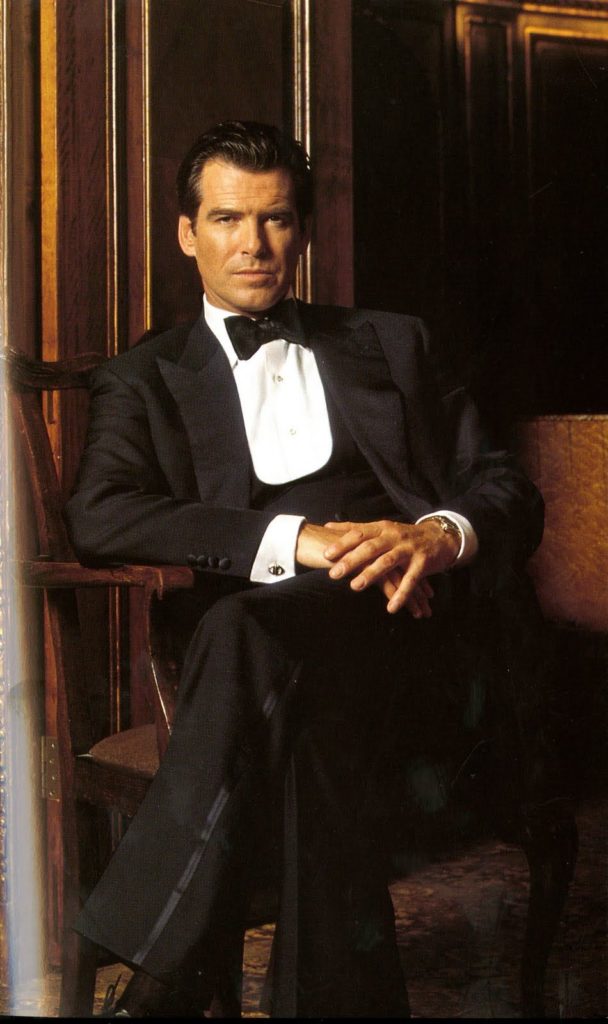 "That means; peak or shawl lapels; better a one-button jacket than a two-button jacket, and; black shoes only. It's strict, but not oppressively so – there's still room for expression in the form of a velvet or paisley jacket or one that is rich in colour, like midnight blue, so long as it's cut within the stylistic parameters above."
The Dress Shirt
A dress shirt is traditionally pleated, with either a turndown collar, which has become the norm in contemporary tailoring or a wing collar (although, the latter was reserved traditionally for tailcoats).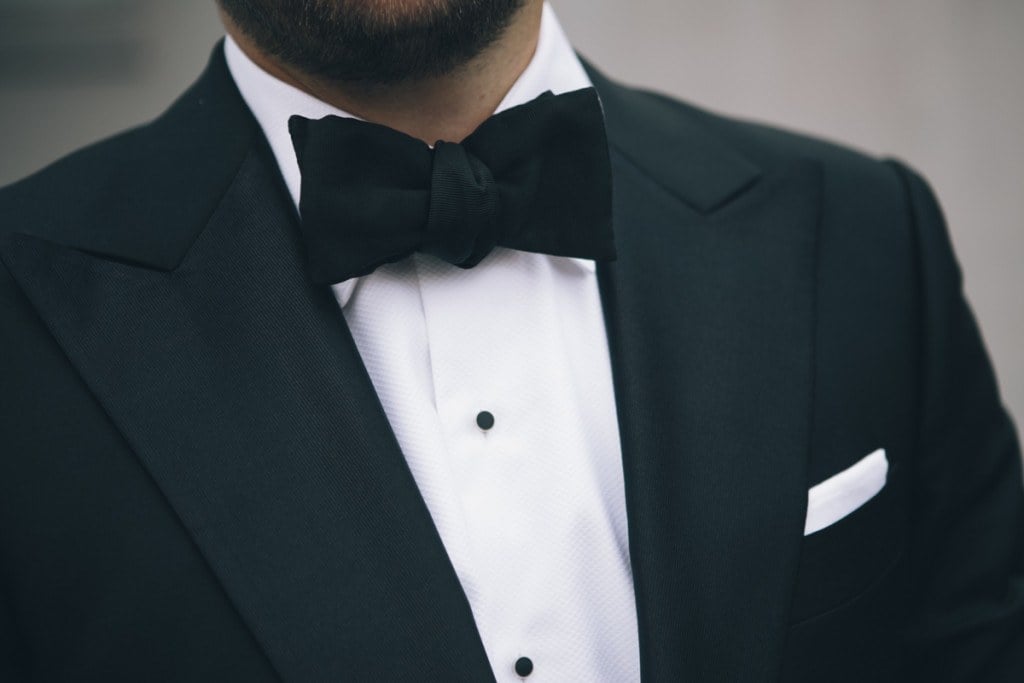 Sleeves should be french or double cuffed with holes for cufflinks and should protrude just beyond the cuff of your jacket. The collar should be taut but not tight, allowing for a firmly tied bow tie. Should you opt for a cummerbund – an accessory for hiding the waist and accentuating one's 'V' shape – we recommend going with black buttons or studs.
---
---
Accessories To Elevate Your Outfit
Finish with a hand-tied black bow tie in silk that matches your lapels. Although easier said than done, YouTube offers some great step-by-step tutorials on how to tie the perfect bow tie. If pre-tied is where you're heading, make sure you find one that's not too manicured and above all, proportionate to your jacket lapels, shirt collar and head. Traditionally black tie calls for the waistband of your trousers to be covered, which is why some men opt for a double breasted jacket. If you're looking to include a cummerbund it should match your bow tie and your lapels. Drake's sell a nice range of cummerbund.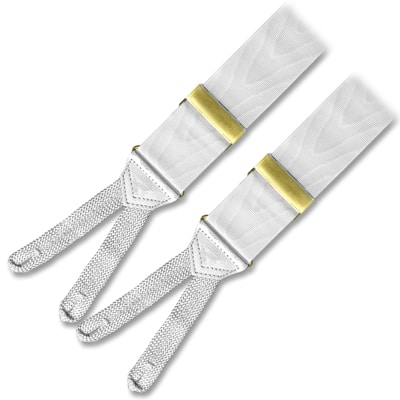 Depending on where your trousers came from (or who made them), you may find interior buttons for braces. While uncommon today, this practical addition really does add a sense of occasion to your outfit. Naturally, if you're going to do it, do it well. Albert & Thurston make the braces various dress codes…and for James Bond… and now you. A neatly folded pocket square, in white, is all the pocket square you need. Pair with an understated dress watch in – white gold or platinum is ideal.
The Shoes – Patent or pumps?
Finish off your look with a pair of dashing black patent Oxfords; the sleeker, the better. You can even opt for a velvet (not suede) slipper should you be wishing to add a contemporary touch to your look.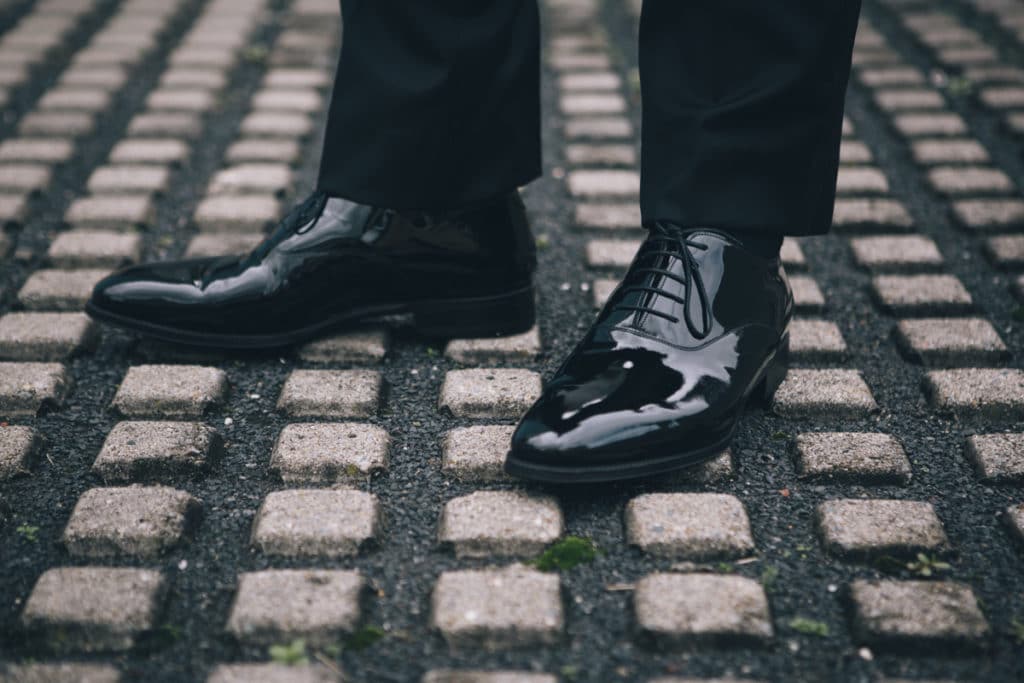 Black tie dress trends for 2020
Although the notion of black tie has stood the test of time, the modern-day has accounted for different iterations – or updates – of the classic black tie dress code.
Black Tie Optional
Perhaps shying away from the traditionality of a black tie event, more and more hosts are calling for a 'black tie optional' dress code. An ambiguous dress code at best, guys need to find the perfect balance between a business suit and a tuxedo. A dark suit with a conservative tie or bow tie and Oxford or Derby lace-ups will be your best bet.
Creative Black Tie
A mix between traditional and modern, creative black tie, which we're forecasting we will see a lot of in 2020, calls for the classic silhouette juxtaposed with patterns and/or colour. Keep it simple but consider your fabrics and tones: perhaps a forest green or midnight blue velvet tuxedo will work well for that wedding garden party. Or an earth-toned jacket with contrasting trousers for a creative formal evening soiree.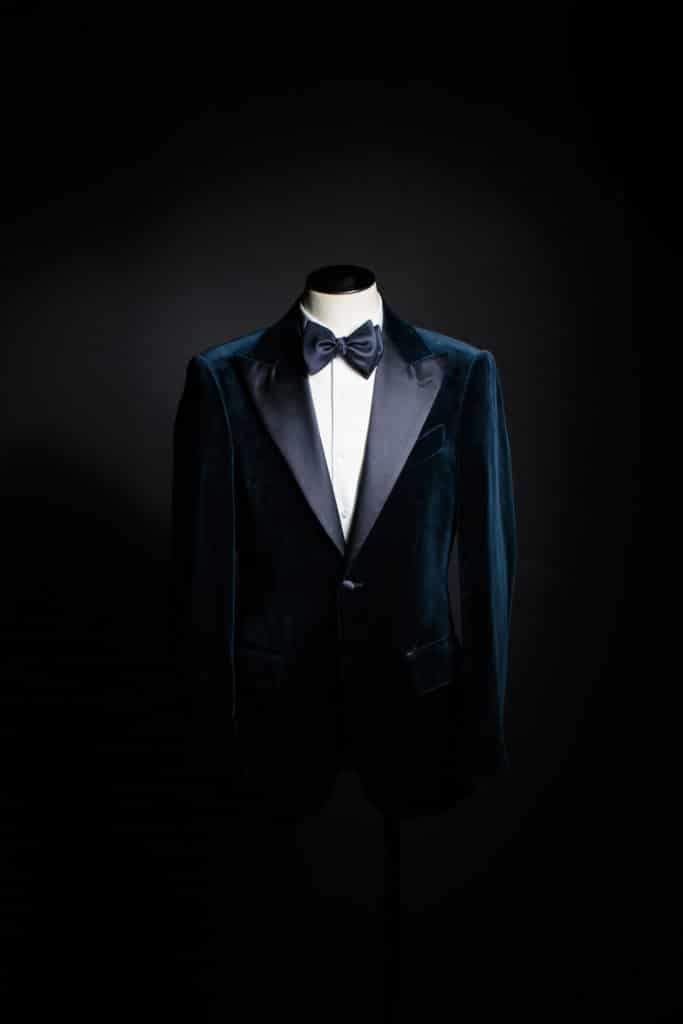 "Black Tie is definitely not what it used to be. 50-odd years ago, if you weren't wearing a tuxedo (white tie included) and opera pumps, you'd likely be denied entry to your event," explains menswear specialist Steve Calder of Informale. "These days, you can get away with adding colour and pattern and making it your own."
2020 Back Tie
Although any iteration of the traditional black tie dress code is considered sacrilegious by staunch sartorialists, there are emerging trends for the black tie realm which may subtly find some publicity in 2020. This interpretation by Melbourne based designer Christian Kimber is bold and undoubtedly and well-considered.
---
---
"Whilst tailoring and black tie, in particular, are anchored by the tenets of classical menswear, we are starting to see 'fashion trends' pervade the black tie dress code. The uptake of casual tailoring seems to be creeping its way into the realm of black tie, where tuxedos are being cut in more 'casual' fabrics like linens and cottons," says Chappell. "Another emerging trend is that of the pairing of a DJ and roll neck sweater. This trend started as fashion brands sought to break the 'monotony' and do something different in their lookbooks."
RELATED: Cocktail Dress Code: A Definitive Guide In 2020
Feature Image: Black two-piece tuxedo by Oscar Hunt