It was only two months ago that the news of Virgil Abloh's passing hit the airwaves, marked with the melancholic skywriting, "Virgil was here" above the Miami runway show he had designed. Virgil's influence remains everywhere, but Australia is lucky enough to see a physical manifestation of his spirit, in the exclusive Off-White c/o Virgil Abloh capsule collection.
This isn't the first time Australia has seen a capsule collection created exclusively for our sunny shores, with relatively regular drops being announced since 2018, typically containing riffs on core collection designs. The capsule for 2022 follows this theme, made up of a nine-garment collection that can be broken down further into two distinct packages.
The first of these packages is quintessentially Virgil, featuring the Off-White Optical Pattern splashed liberally across the garments, executed in white and light blue that is as fresh as it is summery. The second package presents a unique Watercolour-inspired spray design, which also boasts invisibly embroidered details that reference Ablohs legacy.
---
---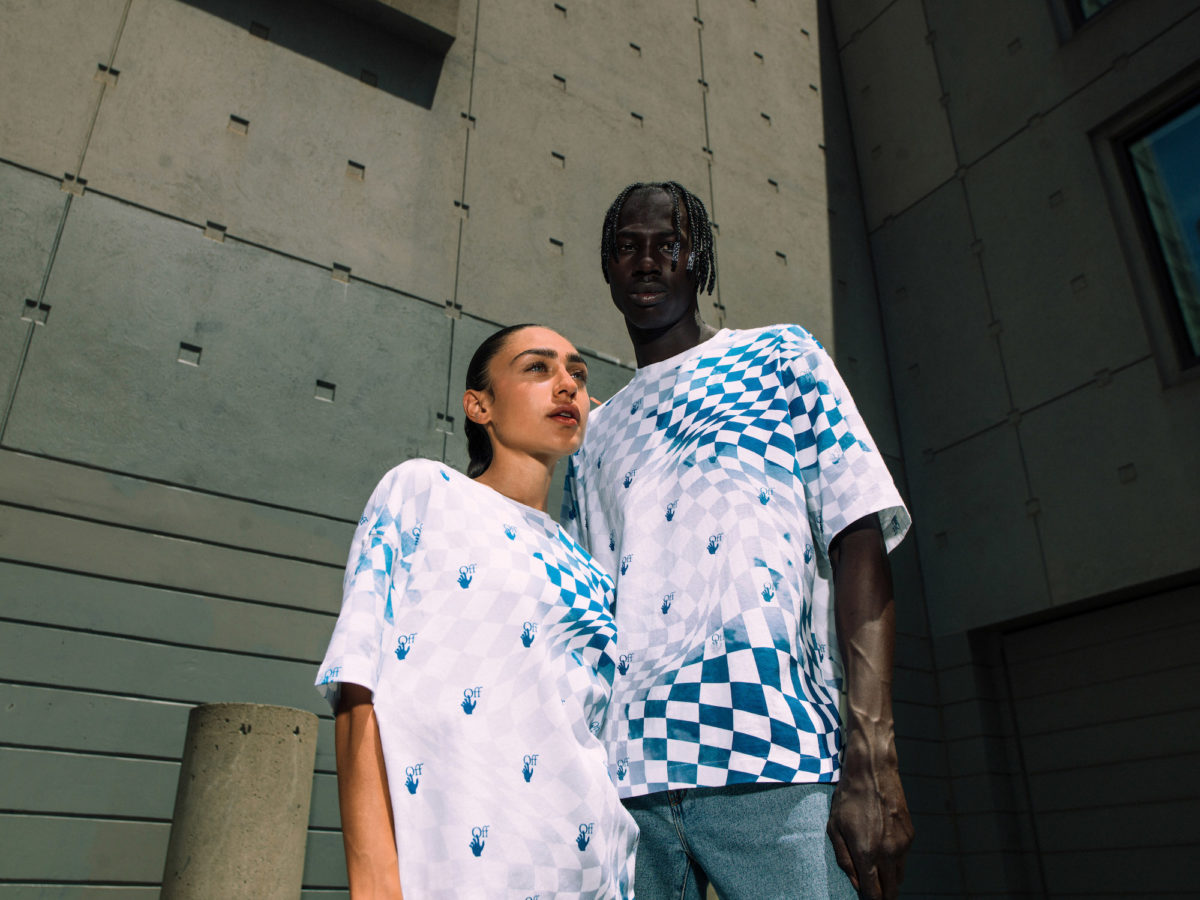 RELATED: 200 Pairs Of Virgil Abloh's LV Air Force 1s Sell For Record-Breaking $35 Million
Including 100% cotton hoodies, a range of women's and men's t-shirts, as well as a short-sleeved classic viscose Holiday Shirt, there's something for everyone in this Aussie exclusive capsule. In addition to the Off-White staples, the collection also includes a baseball cap and flap bag, both of which feature the same Watercolour-inspired spray design as some of the pieces of clothing.
It's a compelling everyday collection, which speaks to Virgil's mission of making streetwear more accepted in the world of designer luxury. There are only two places in Australia you'll be able to check out this exclusive new collection in the fabric, which is the Off-White boutique in Sydney and Melbourne, run by the teams at MARAIS AUSTRALIA. The collection starts at $380 for the baseball cap, up to $1380 for the flap bag.