For many Aussies, one of the focal points of the warmer months is the world-class performances we get to enjoy at the Australian Open. Until recently, this sporting spectacle has been inexorably tied to the smiling crocodile of Lacoste, perfectly suited to getting active, but keeping crisp while you're at it. However, before we even got to the tennis this year, the folks at Lacoste are already front of mind after linking with Peanuts, for a cartoonish collaboration that will look good no matter the time of year.
The cheerful Peanuts comics, originally drawn by the American cartoonist Charles M. Schulz, are well-loved around the world and widely regarded as one of the most influential strips in history. As well as existing as one of the more widely read comics ever, the Peanuts world was translated into books, movies, TV shows and even board games, expanding its sphere of cultural influence well beyond any print circulation.
The new capsule collection between Lacoste and Peanuts celebrates the characters of the comic book in the same panels they were meant to be enjoyed in, but also spotlight a few of our stand-alone favourites. The collection includes a number of different sneaker designs, including a simple white slip-on and a casual green flat, as well as a more colourful, structured silhouette.
---
---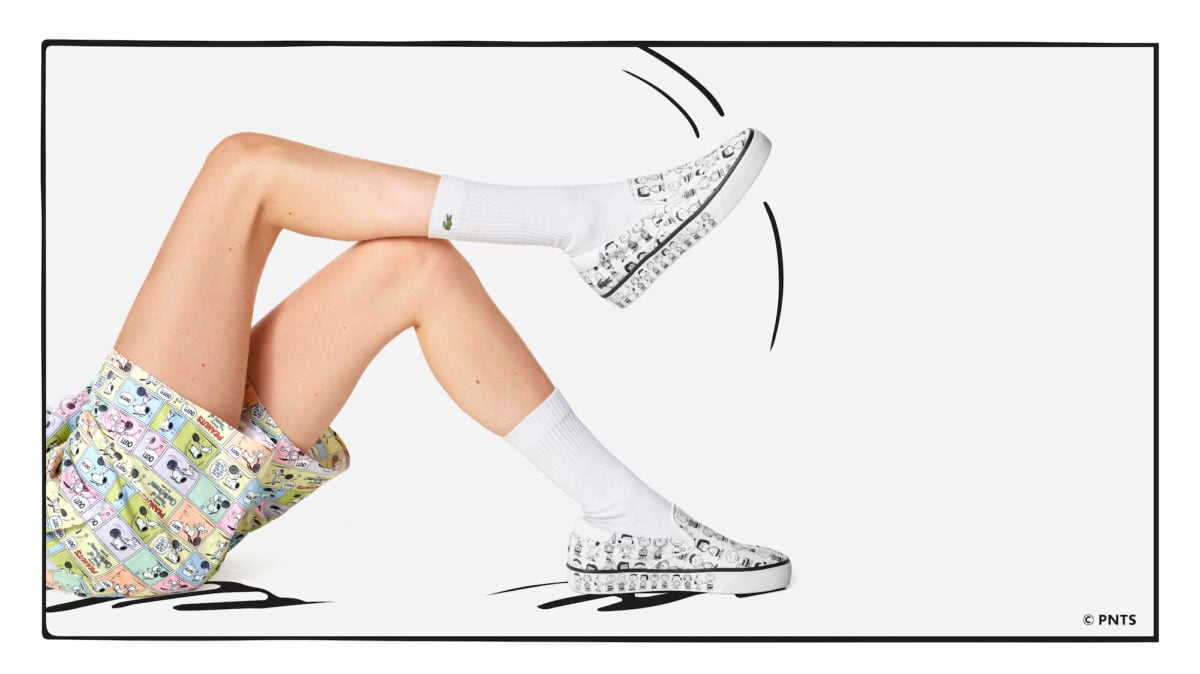 RELATED: Lacoste & Polaroid Team Up For A Vibrant Technicolour Spring Collection
However, the collection expands significantly beyond a few panelled strips and sneakers. The team at Lacoste have worked with Peanuts to incorporate the famous cartoons into different styles of shirts, sweaters and tracksuits, as well as an impressive range of small leather goods and bags.
If that wasn't enough, there are also several summer-ready shorts, polo, and polo dress designs, which could serve to keep you cool as the mercury rises. So if you're personally a big fan of the Peanuts comics, or you know someone who is, Christmas might have just come early this year.