Paris is a city well-known for its great hotels, but perhaps none are more celebrated than the Ritz Paris. Now, the iconic Parisian hotel has a Ritz Paris clothing capsule, after releasing a collection in collaboration with American label Frame.
The 22-piece capsule includes everything you'd expect from one of the worlds most celebrated luxury hotels, including a bomber jacket, sweaters, gym bags and towels. Appropriately, the collection also includes the "Don't Disturb" hoodie, the "Late Checkout" crewneck, and another "Room Service" hoodie.
But as you might anticipate from a hotel where suites begin at €1,000 (AU$1,600) a night for a "Superior" room, up to €18,000 (AU$28,900) a night for a "Suite Impériale", the collaboration with Frame doesn't come cheap. The Ritz Socks will set you back $178, the men's Ritz Crew Sweater costs $1,235 and the Ritz Varsity Jacket has a tag that reads $3,809.
---
---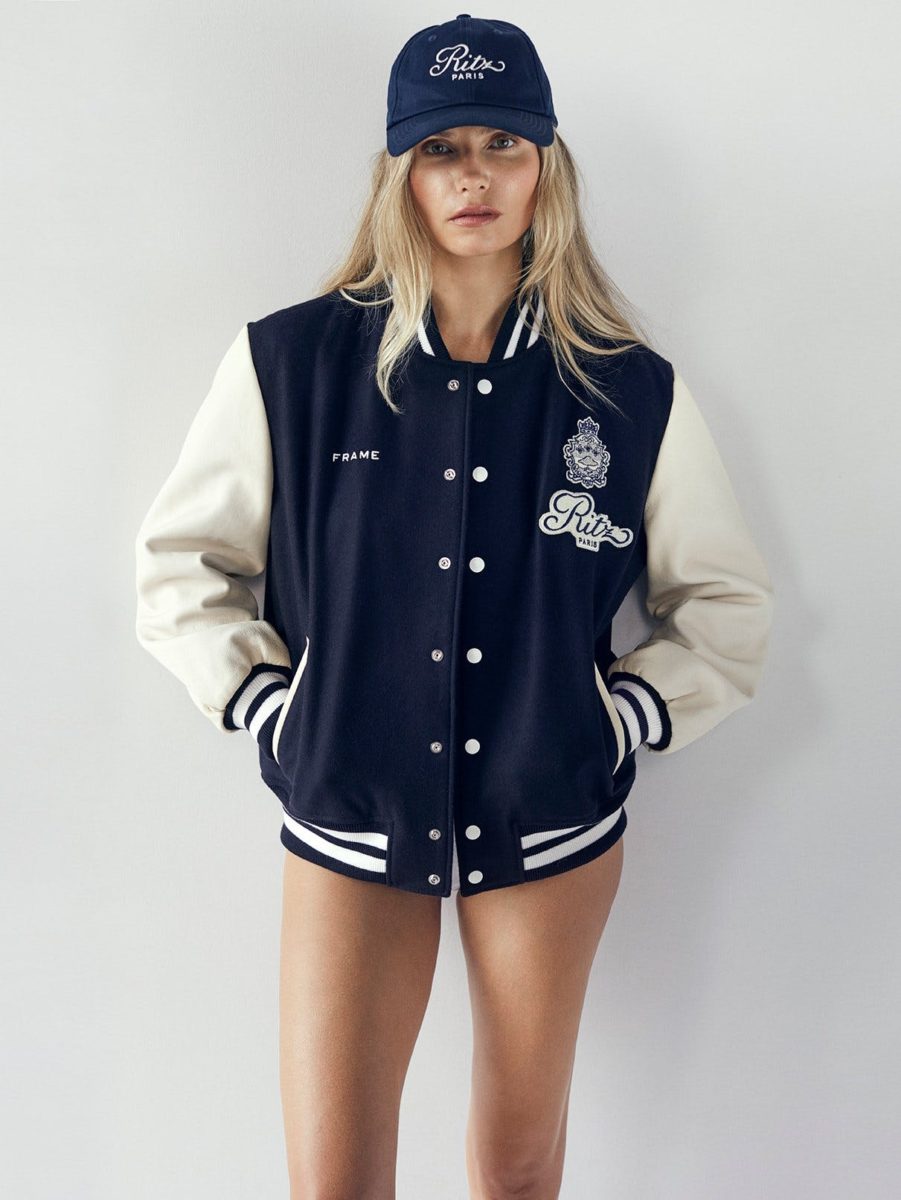 RELATED: Dior Is Giving The Paris Saint-Germain Players A New Wardrobe
So why does a hotel, which has hosted Coco Chanel, Marcel Proust, and Ernest Hemmingway, need a collection of clothing? According to Erik Torstensson, Co-Founder & Chief Creative Officer of Frame, when you walk into The Ritz Paris, "they make you feel like part of a club, even if you're not part of a club." And every club needs its own merch.
"This is the first time in the history of the Ritz Paris that we have collaborated with a fashion brand," said Natalie Bader Messian, Board Member of Ritz Paris.
"FRAME's expertise of luxury dressing for the everyday felt like the most perfect place for the Ritz Paris to put their stamp on clothing."
It's an interesting collaboration between two very different luxury brands, but which equally celebrates both the American and French identity of each brand. The Ritz Paris collaboration with Frame is available online now, as well as at Harrods and Net-a-Porter.