Victoria Bitter isn't the first thing that comes to mind when you think of high fashion runways. In fact, VB might be one of the last, next to stubbie shorts, steel cap boots, and a pack of Winnie Blues. Despite this, the boffins over at Victoria Bitter have flipped the script, linking up with Melbourne-based fashion designers Strateas Carlucci for an unforgettable runway appearance at the Melbourne Fashion Festival.
The collection was shown at a packed runway event in Port Melbourne, with hundreds of Melbourne's best dressed enjoying the unveiling of one of Victoria's least likely collaborations. Designed primarily by the founders of Strateas Carlucci, Peter Strateas and Mario-Luca Carlucci, it was a show that celebrated the deconstructed tailoring the designers are known for, with an extra dash of hard work.
That hard work came in the form of hard work's greatest reward: an icy cold VB. While on the face of it the collaboration might seem a little left-field, VB has been busy over the last few years collaborating with other brands, including Dunlop Volley and Weber, as well as launching VB's own fragrance.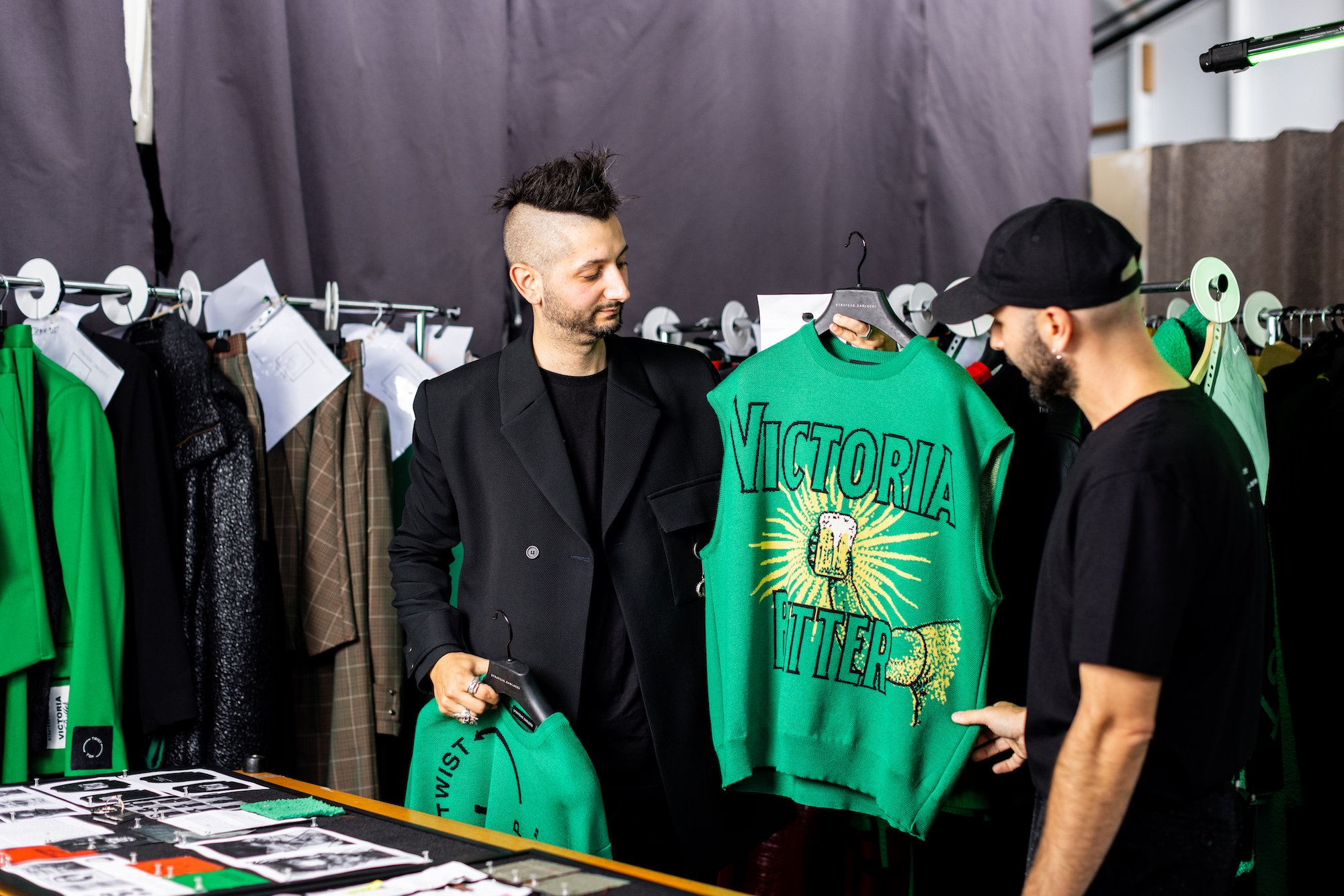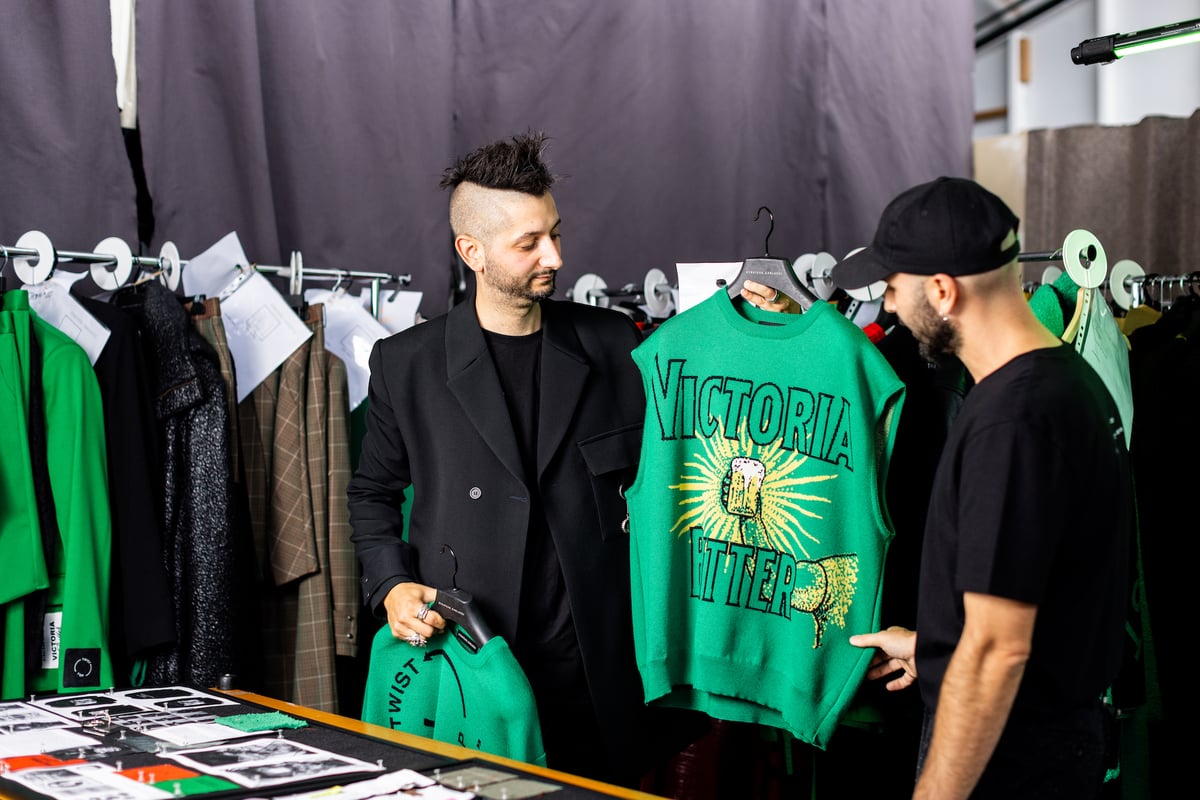 RELATED: Victoria Bitter Just Dropped A Fragrance 'Thirst. A scent by VB'
Much of the collection was focused on celebrating the local heritage of VB as a Victorian-founded brewery, boasting archival text and imagery splashed across a range of garments fit for any Melbourne winter. Featuring Merino wool jumpers, vests and oversized scarfs, VB was also present on patches stitched into coats, as well as a pair of caps with either "HARD" or "THIRST" emblazoned across them.
"Being a Victorian-based brand built on hard work we felt that we shared an ethos with VB," Carlucci commented to The Age.
"From a personal and sentimental view, with Peter and I, coming from families with Greek and Italian heritage, we saw the value of hard work in our family homes and businesses."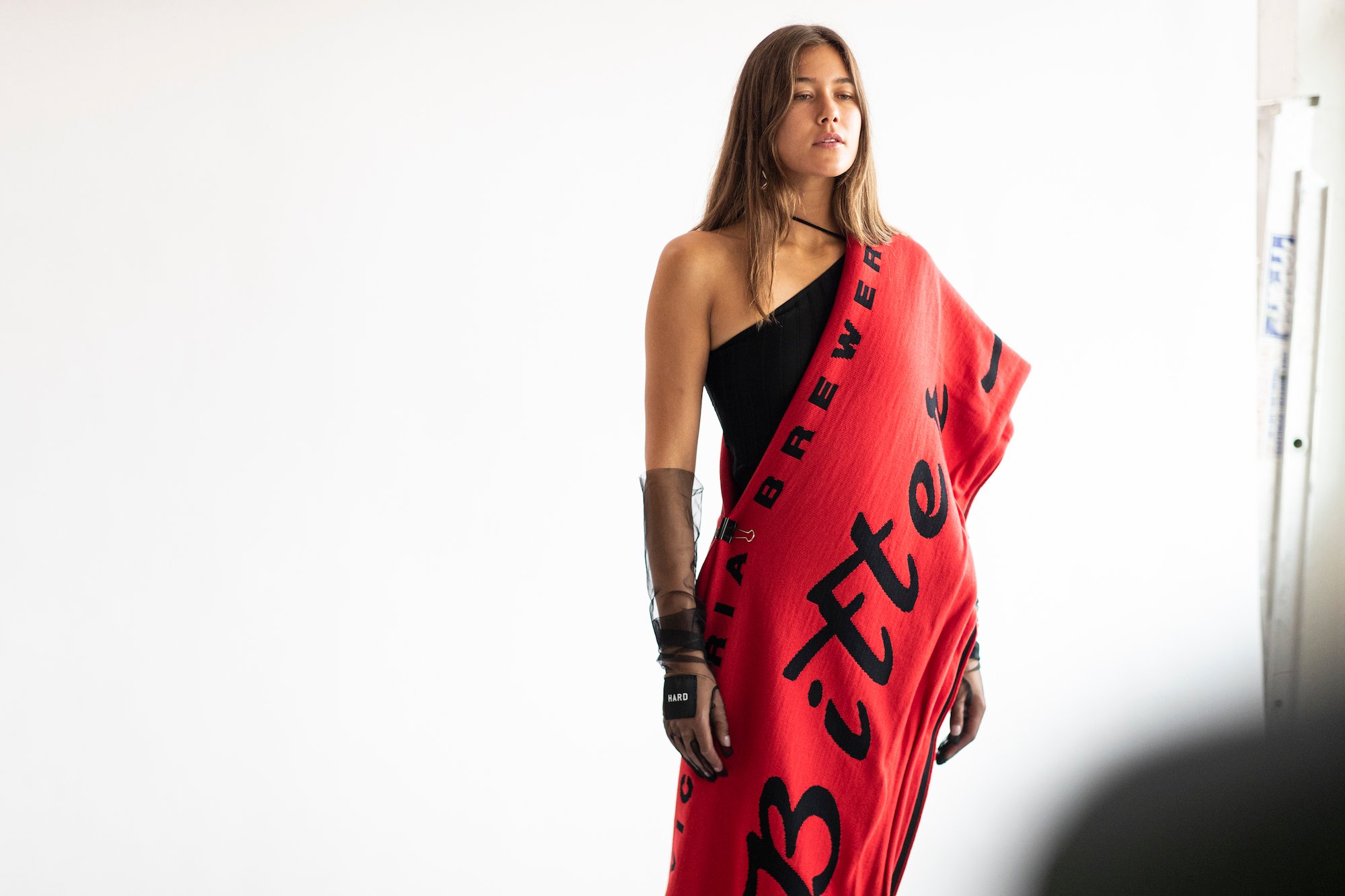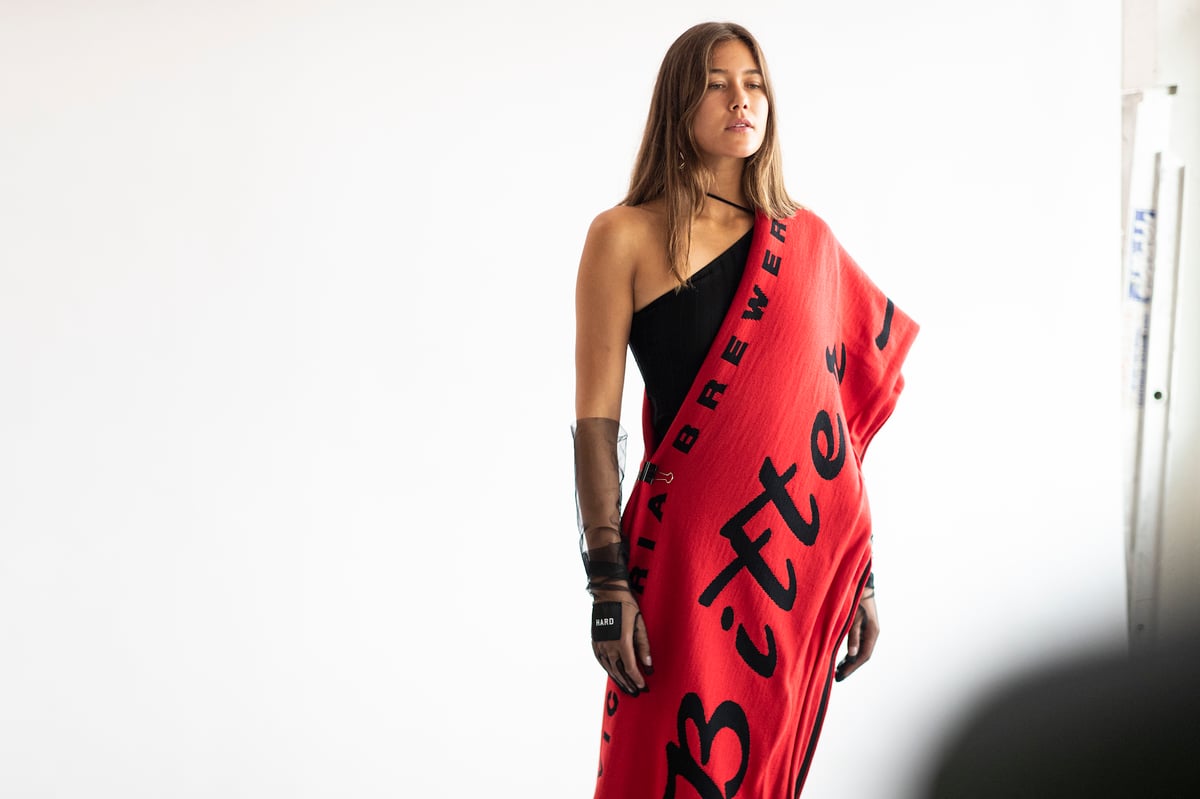 While neither of the designers at Strateas Carlucci likely saw the call from Victoria Bitter asking to collaborate on a collection coming, it was clearly an opportunity they relished. Nostalgia remains a powerful tool in the VB brand kit, one which they use to great effect.
"This is a surprising new space for us because we never expected to be entering high-end fashion, but we are all about showing up in unexpected places," says Hayden Turner, head of classic brands for VB.
"It felt like a great partnership to support local guys who are hard workers. Their vision of bridging the gap between work style and knocking off really appealed to us."
The unexpectedly Victorian proud collection is currently available, though as all of the garments are made locally, expect a bit of a wait time after your order.