The Yanks and the Brits have always had a competitive relationship, a playful little back and forth. Heavy blows were dealt when David Beckham was stolen to play for the Los Angeles Galaxy, devastation was caused when 23 million Americans tuned in for the 2011 Royal Wedding and everyone was flabbergasted to discover that Bobby Axelrod is in fact British (Damian Lewis you sneaky bugger).
Now with the Kingsman teaming up with their American cousins the Statesman in Kingsman: The Golden Circle, we think that it's imperative that you know what kind of spy you are. The discovery of the allied Statesman organisation comes after a swift attack and world-held-hostage situation for the Kingsman, imploring them to unite with the Kentucky based spies. So you have to ask yourself, are you grittier than Jeff Bridges? Have you starred in more rom-coms than Colin Firth? Do you have the ripped body of Channing Tatum or the athletic prowess of Taron Egerton?
These are all essential questions in determining your stance, but we've framed up some more gentlemanly options below. Needless to stay, you'll still have to fight alongside your across the pond counterparts, so don't take their selections to heart. We've also picked some definite winners from the pairs to help guide you through this rigorous process. Feel free to tear us to shreds over the choices in the comments.
---
---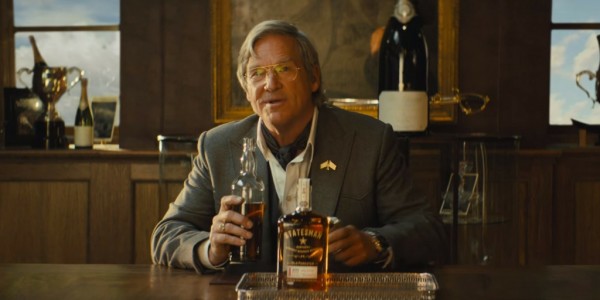 Spirits
To battle thugs in a pub (or a bar if you're in the States) with vigour, it's essential to know the best spirits to keep the standards high and the fight sophisticated. Go-to cocktails and picks of poison help to distinguish the men from the boys (raspberry vodkas anyone?), so considering the types of drinks you could share with your spy colleagues is a 100% necessary.
Statesman: Bourbon
Forget the cowboys, this is the drink of real men. Distilled in barrels of manliness and poured out with shotgun in hand, bourbon is the definitive whisky staple of the South. The Statesman have even managed to create their own signature drink in collaboration with America's first bottled bourbon, Old Forester. Kentucky native Johnny Depp also enjoys his fair share of the amber-hued spirit, so you know it's a "sauvage" drink, a true representation of the gritty and untamed side of life.
Kingsman: Gin
One of us here at the Boss Hunting office has a particular distaste for it, but you honestly can't deny it's history and wide cocktail mixing application. The gin martini is always the classic drink of the spy and when ordered you instantly have to say "shaken, not stirred" in order to maximise the gentleman. It's the spirit of a discerning man, a choice that conveys status more than anything. Queen Elizabeth drinks it like water, so you know it's a taste that belongs to the rich and famous.
Winner: The gin may be the typical choice of the sophisticated English spy but it's good to move away from the cliche with a bourbon. Be a Statesman and whip up (ha) a classy Old Fashioned.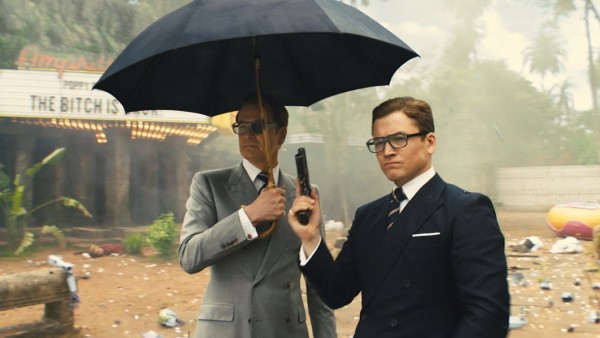 Suits
A suit is always a statement, a Kingsman tailor knows that better than anyone. Cuts can vary widely from country to country, waistline to waistline. The key is to have the best fit possible when saving the world (by avoiding delicious smoky ribs and tender Sunday roasts), so choose wisely.
Statesman: American Cut
Americans typically love a looser style of clothing and the suit is no exception. Most pieces are built wide with minimal padding, because a Statesman is born with the shoulders of a mustang. The jacket is usually single breasted, creating a straight silhouette that can easily store gadgets and create an imposing shadow for interrogations. It's also a great option for someone who's on the move, with little holding you back in terms of cloth (think Patrick Bateman's axe swinging efficiency).
Kingsman: English Cut
The English are a little more refined when it comes to fitting out their suits. The cuts favor an athletic build with a tighter fit, as you have nothing to hide (except your killer umbrella, bladed shoes and poisonous pen). Tailoring is key to achieving this cut, because Kingsman are not vagrants who buy their suits off fast-fashion racks. Heavy cloth is also incorporated to combat that gorgeous, sunny, sub-tropical English weather. Definitely head on over to the Kingsman tailor in London to sort this one out, no better place for it.
---
---
Winner: The English are the pick with the athletic fit, meaning you can really show off that summer shred. Who wears loose fitting pants nowadays anyway.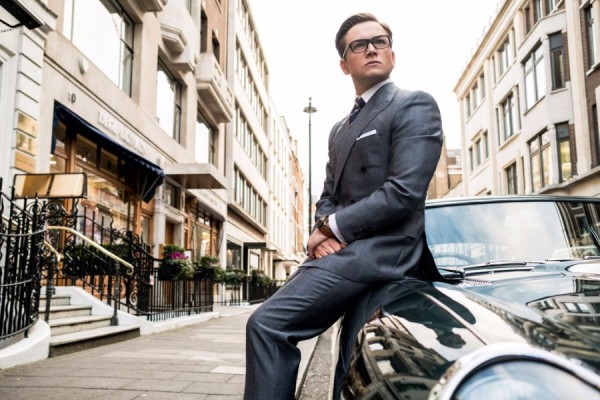 Cars
A fast car is always necessary in life, but it's how loud you want to be with that speed that differentiates the Statesman and Kingsman. You either charge in with guns blazing or slide through to surprise everyone.
Statesman: American Muscle Sport
We all know that Americans have a reputation for being loud, so any decent Statesman couldn't pass up on the roar of an American muscle car. Apart from the exorbitant fuel consumption and usual low safety rating (no need for safety when you're treating the streets like a NASCAR Speedway), they're always a good option for a quick getaway. The cars are also a tribute to all things 'Merica; their iconic silhouettes a symbol of that epic need for speed and their bombastic nature immortalized in TV shows of the 70s and 80s, along with mullets, horrendous facial hair and shoulder pads. You're not looking to come in quietly driving one of these.
Kingsman: English Luxury Sport
A much humbler option, the English cars are more about opulence and reliability than pure power. They're the muted hustler, always at the ready but never blatantly out in the open. It's still hard to hide when it's dead obvious you've dropped $100,000 on a car, but who doesn't want to roll past their ex in a Jag? The smaller sizes also favour the windy streets of Europe, ensuring control is kept in check when navigating those tough corners.
Winner: Don't be a Statesman rev-head, make everyone jealous with an English Sports car.
***
Where do you fall on the scale? Are you a reaching for the umbrella or the lasso? To truly find out, make sure you check out Kingsman: The Golden Circle when it releases in cinemas everywhere this Thursday, the 21st of September. The sequel returns with an all-star cast and an adventure that sees English manners meeting Southern charm.
---
---