You've probably seen Tom Holland's good looking mug on the silver screen over the last couple of years, most notably for his role as Peter Parker in three recent Spider-Man films. As his meteoric rise to international stardom continues, we couldn't help but notice that he's not only one of the best young actors on the scene at the moment, but he's also one of the better-dressed gents in the spotlight today. What is it about the Tom Holland style that just works?
The secret sauce in the way Tom Holland dresses each morning is twofold, but fortunately, neither of these elements relies on Holland's god-given good looks to pull off. Firstly, a significant part of why his style has gathered such an impressive following is that his clothing is accessible to everyone. From the t-shirts he bought at Zara, to the black and white Chuck Taylor All Star sneakers he's been spotted in, much of the clothing Tom Holland wears is simple, everyday clothing that you or I likely already own.
Despite being the new face of Prada (which he showed off in an appearance on the Seth Meyers show) and having an estimated net worth of somewhere below the $20 million mark, he isn't a high fashion kind of guy, preferring more casual street style. Of course, he could easily be dripped out like a fashion-forward NBA player arriving courtside, but he's clearly comfortable mixing it with A-List Hollywood celebrities in a $200 outfit, which is an undeniably appealing quality in Tom Holland. If you ever needed proof that you don't need deep pockets to look like a million bucks, here it is.
---
---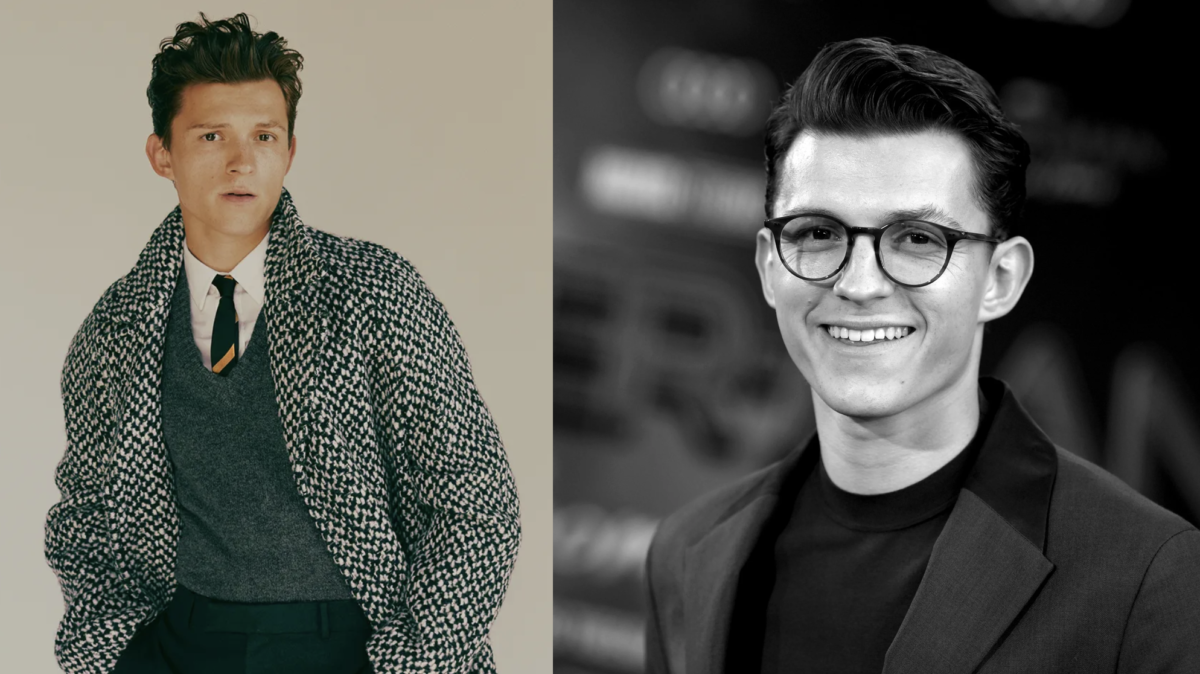 RELATED: Inside Tom Holland's World-Class Watch Collection Of Patek, Rolex, & Cartier
This everyday appeal that Tom Holland's style benefits from finds its source in his down to earth personality, with his humour and enthusiasm coming through strongly whenever he's interviewed for a press conference or on the red carpet. Despite being just 25-years-old, he hasn't let the money or fame go to his head, and as far as we can tell, he doesn't seem to have changed much since he became a household name.
The second element of Tom Holland's sartorial appeal is the way he's mastered the basics of style. Just as he doesn't need to spend thousands on an outfit, he doesn't need any brightly coloured statement garments made from exotic animals either.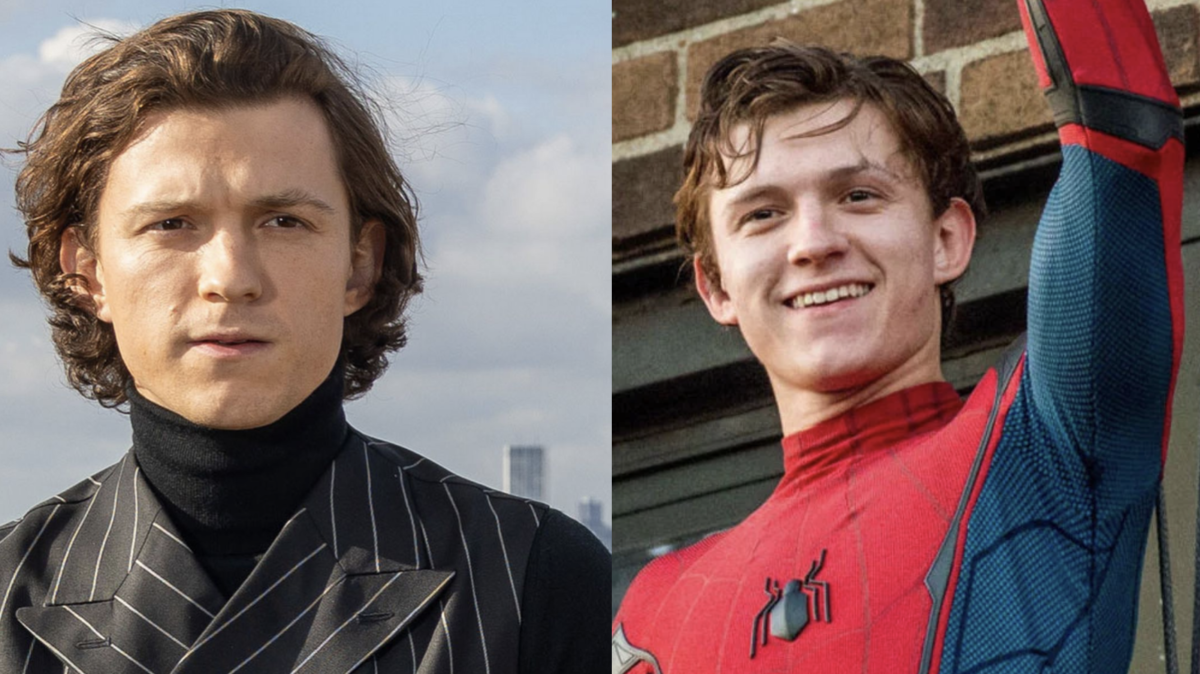 Tom Holland doesn't see fashion or style as a way of communicating his wealth, politics or crowd-separating taste like so many other celebrities. Instead, he clearly has a love of classic clothing that is refined and thoughtful, but unpretentious or attention-seeking. Just as Steve McQueen championed his now-iconic white t-shirt and jeans during the 1960s, Tom Holland is all about a plain t-shirt or a patterned cardigan.
So while you might have come to know him wearing a Spider-Man suit playing Peter Parker, it's time we had a look at five examples of Tom Holland's best looks, from the most formal event attire to his more casual press conference aesthetic. You'll soon see it's not as hard as you think to replicate how the Spider-Man star looks so good.
The Plaint T-Shirt
It probably sounds so obvious that you've never given it a moment of thought, but a plain t-shirt that fits you properly is an invaluable asset to have in your wardrobe. Just look at Tom Holland here. Sure, he's done enough situps to be able to tuck his t-shirt in without highlighting a dad-bod belly, but it's still a good look tucked or untucked, regardless of the number of situps you do every week.
The main things to think about when you're on the search for a t-shirt are these. Unless you're particularly passionate about a cause, try and find a plain shirt without a logo or slogan. Likewise, make sure it fits across your shoulders and around your torso without being too tight. As Tom Holland demonstrates so clearly, once you've got the right size, a simple t-shirt can be clearly dressed up or down depending on what the style of your day demands.
Casual Collars
Another clean, simple basic that Tom Holland has mastered is the short-sleeve button-down shirt and the polo shirt. It's another wardrobe staple that's easy to dress up or down, and Holland shows exactly how to do it by buttoning it up or down depending on the event that he's at.
Here, you can have a bit more fun than the simple t-shirt, with stripes, colour blocks or merino wool textures for the polo, while a bold print never goes astray on a short-sleeve button-down. The favourite brands of Holland include the likes of Todd Snyder and Reiss, both of which are known for their modern style and timeless designs.
Suiting With A Twist
When it comes to more formal occasions, Tom Holland isn't one to stray too far from the classic outfits. In saying that, the suits he wears are always able to offer a subtle point of difference compared to the most conservative of formal attire. At the launch of Spider-Man: No Way Home, for example, Tom Holland wears a three-button double-breasted suit from Prada, executed in a dark brown ebony silk. It's not boring black trousers and jacket, but it's certainly a long way from being over the top.
---
---
At another promotional party for Spider-Man, Tom Holland wore a slightly more relaxed tonal outfit from Todd Snyder in a red (almost burgundy) and brown check Italian wool Madison suit. Holland paired the suit with a striped polo that featured matching tonal highlights, showing you don't need to go overboard to offer your own take on suit styling.
Finally, Tom Holland shows how warmer colours just work on him, when he wore a chocolate brown slim-fit velvet tuxedo from Boss (perhaps as the only man other than Donald Glover to look as strong in brown velvet). Holland isn't throwing out the style rule book, but he's rewriting a few of the chapters inside it with details like shades from David Beckham Eyewear.
Classic Jackets
During those transitional weather months, Tom Holland returns once more to the classics, in bomber and aviator jackets that pair perfectly with his t-shirts and casual collared numbers. Once again, rather than hunting down more contemporary items, he shows the true timelessness of some garments that can be worn to create multiple different outfits.
Here Holland wears a black bomber jacket with contrasting white cuffs isn't the most cutting edge of clothing items (even if it is from Celine), especially when paired with a t-shirt and knitted beanie. However, if it ain't broke, don't fix it.
---
---
During a visit to the PSG clubrooms, the English actor wore an olive green Italian shearling Aviator jacket from (you guessed it) Todd Snyder, which he matched with a woolen flat cap, patent leather dress shoes and black trousers. Clean, but simple.
The Cardigan Is Back
When you hear the word cardigan, the first thing that probably comes to mind are bleary-eyed accountants tapping away at their keyboards, but it doesn't have to be that way. Tom Holland is a how-to style guide for making the cardigan cool again, with his now-famous Todd Synder cardigan.
Made from wool that was produced in Italy's famed Tollegno mill, as well as featuring argyle detailing within the zig-zag design, it might not be a Spider-Man suit but it's almost as recognisable.
Similarly in a recent shoot with Prada, Holland wore a stylish cashmere cardigan in tobacco colours, which was an ideal pick for the English actor to wear. It was a neat match with the single-breasted Prince of Whales checked jacket he was also given to wear, but once again shows dressing for Hollywood doesn't mean crazy outfits.