If you're a fan of good quality Australian-owned clothing, there's no doubt you will have come across Venroy before, Although, you likely know the brand best for its coveted linen and loungewear collections. While Venroy is still making summer-in-Sydney classics, its latest winter '22 collection is a winning combination of cosy knitwear and practical outerwear, inspired by a night at a really good hotel.
The whimsically shot campaign for this collection draws its inspiration from a quote by Harry Cohn, the founder of Columbia Pictures, "if you must get in trouble, do it at the Chateau Marmont." With international travel back on the cards, the prospect of enjoying the thick carpets and crisp sheets of a foreign hotel room is undeniably stirring, not simply for a chance of pace, but for the luxurious anonymity that check-in and a room number promise.
This liberated mood permeates the entire collection, serving up something of a restrained colour palette that is contrasted by the occasional splash of colour. The collection is far from the avant-garde in its composition, instead, leaning on recognisable silhouettes and a breadth of fabrics to apply the Venroy fingerprint, including breathable cotton, wool cashmere, denim and even silk.
---
---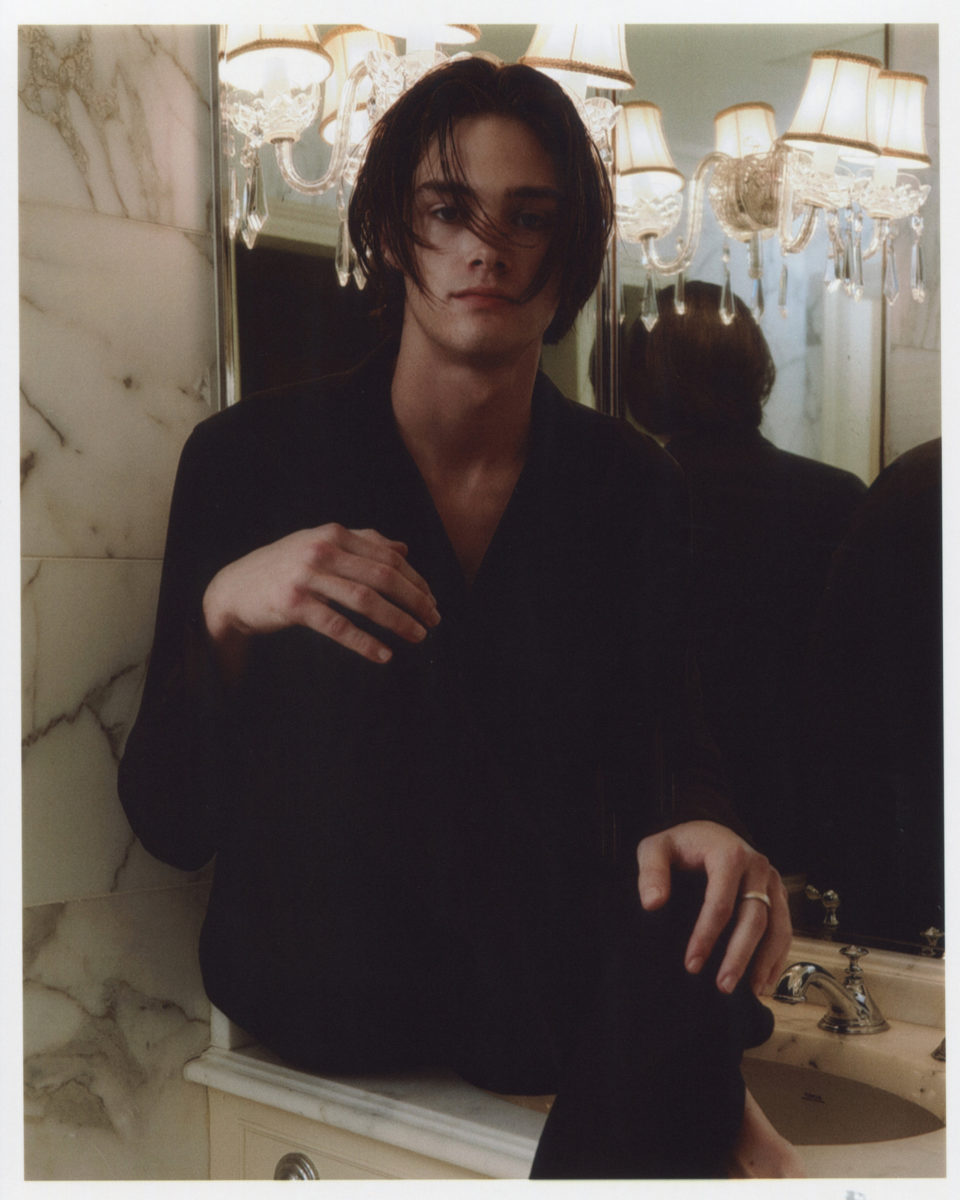 RELATED: Cult Sydney Label VENROY Opens First Melbourne Store
Within the men's half of the collection, Venroy delivers a range of comfortably warming knitwear that includes knitted hoodies, mohair jumpers, and even a chequered drop-shoulder sweater. As well, you'll enjoy a long-sleeve camp collar silk shirt, a two-toned blazer with matching trousers, a puffer with a knitted placket and collar, as well as the introduction of the thigh-length cotton Venroy car coat.
Denim has been deployed with restraint, offering a classic denim jacket with an accentuated collar that would pair nicely with much of the rest of the collection, or indeed most of what you've likely got in your wardrobe. The collection was shot at the penthouse of Sir Stanford, which while not quite the Chateau Marmont, remains one of Sydney's finest heritage hotels.
The Venroy winter '22 collection is currently available for sale either online or at the six stores across Sydney, Melbourne and Brisbane.