Working from home means one of two things. Either getting a little too comfortable and sliding into "I'm-just-bumming-it" territory; or putting in the effort to show the world Zoom call you're royalty. For all you WFH kings out there, allow us to present the next addition to your wardrobe – the Versace Baroque Bathrobe. Essential kit for the at-home hustler.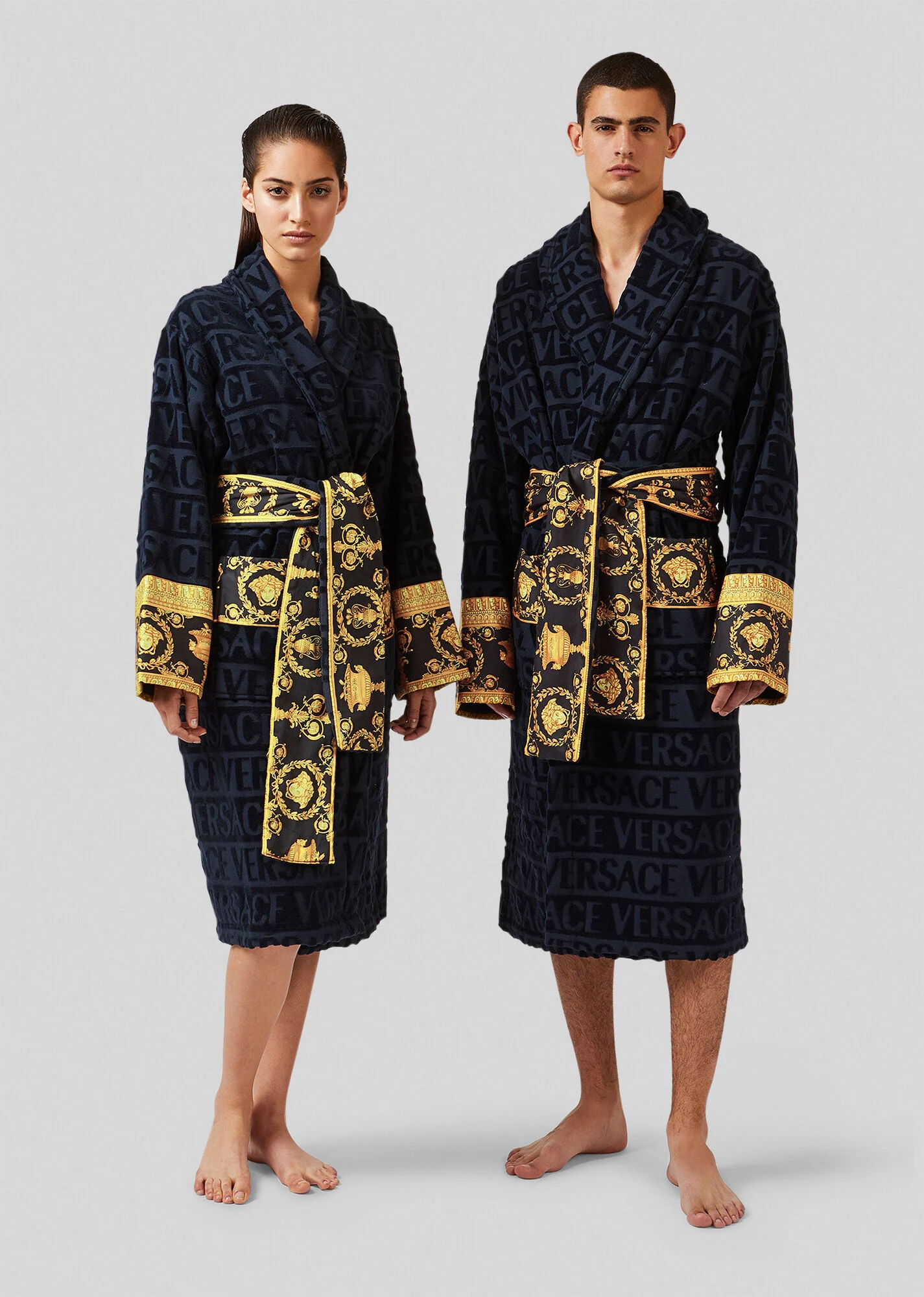 Printed with the iconic textual Versace logo, and accented by a Barocco print on the belt and sleeves, this isn't just an expression of luxury and lifestyle – it's the uniform for success. And a comfortable uniform at that, comprised of 100% cotton.
Picture yourself now getting the job done at home in these coming weeks. Approving budgets, signing off on that new hire, closing that fantasy client you've been trying to shift from the acquisition to conversion stage; and while all this is happening, what are you wearing? Is it boxer shorts and that Amity Affliction t-shirt from the old days… or is it this very bathrobe? The real question shouldn't be "Should I get it?", but "What colour do I like?"
---
---
The Versace Baroque Bathrobe comes in red, white, yellow, black, blue, and pink. You can find out more via the official Versace site – or try your luck with an online purchase over at shopstyle.com.au.