Presented in partnership with Calibre

Style is all about bringing your own signature flare to a unique combination of apparel.
It may seem counter intuitive then, to arm yourself with commonly known style tips such as these. After all, if every man were to follow them to the tee, the concept of individual style could easily become null and void.
We're all playing the same game then, following the same rules. So how can we differentiate ourselves from the next bloke? The answer is having an eye for detail.
---
---
It's all about the depth and intricacy of your style. You may follow the same tips as the next guy, though be it the quality of your tie or the fresh laces on your oxfords, keep this in mind when reminding yourself of the following style tips every man needs to know.
1. Do your own thing
Use others for inspiration, for sure, but your style should reflect your personality, the weather, even how you're feeling that day. It's an expression of yourself on your body for others to see. Every item you wear has to be purposefully chosen by you for a reason. The best advice here, is stick to your guns. If you like it, go with it. Style is just as much about how others perceive you as it is how you perceive yourself. Find the balance, confidence is key.
2. Bite the bullet and invest in good shoes
It may be a significant chunk of your next pay cheque, but should you do it right you'll hold onto them for years.
It's the second thing a person notices about you when you walk into a room. Their eyes literally look you over from head to toe. When they get to your feet you want to pack a punch and leave a first impression that will stick.
Keep your shoes clean and polished from the get go, don't wait 6 months until they're too far gone.
3. Accessorise, but not too much
As previously mentioned, it's all in the details. Accessories are an essential part of winning the detail game. Make sure it's tasteful, classy and not over done. Tailor them to the occasion. For example, you should have a variety of watches suitable for different outfits and levels of class you're trying to achieve. Have ties appropriate for business, others for play, and some for both – should the situation call for it.
Don't wear an extra ring or add a tie clip just for the sake of it. Make sure everything has a purpose and is evenly distributed across your outfit. For example, start with a signature pair of specs or sunglasses that are well suited to your face, then as you work down your outfit try to distribute the accessories evenly across your body. So, if you've got a pocket square, rethink the tie clip. If you're wearing an eye-catching timepiece, wear a low-key belt so there's not too much going on around the waist region. Finish it off with some funky socks or a turned up hem and you'll have a nice balance from top to bottom. Check out Calibre's brilliant range of accessories here.
---
---
4. Invest in a high quality blazer
Ideally you should have at least one tailored suit in your collection by now. It's basically a requirement of all men before the age of 25. If not, at the least invest in a high quality blazer, perhaps a navy blue or another neutral colour that you can match with a wide variety of combinations. You'll be surprised how often the occasion will call for it. A tailored fit will boost your confidence and make you feel better about taking a punt a with unique pocket square or risky socks for example.
5. Check your colour tones
An outfit should have no more than 2 main colours, and perhaps a third
supplementary colour should it match well. Try and stick with variable shades of these colours you pick. For instance, wearing a dark blue blazer with a light blue checked shirt and cream chinos can be easier on the eyes than a bright white shirt or something out of left field like a purple. Eventually your entire wardrobe will naturally match with itself, as everything you add will complement the other items. If you're really stuck for colours, bin the idea completely and try out David Beckham's all black power play. You can thank us later.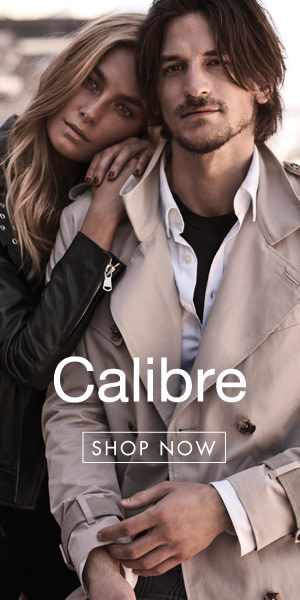 6. Be selective with brands
This is a tricky one. For starters, brands aren't at all necessary to be stylish. If you're going to wear a brand, make sure the brand reflects you. Don't go buying an oversized shirt with 'BURTON' written across the back if you're not a surf/skate/snow kind of guy. Also, if literally every piece of clothing has a brand on it, especially if they're different brands, it's obvious you're going for the 'I'm rich' look which is cringey at best . Make it tasteful and minimal. Less is more, simplicity is important.
Also, don't buy something purely because it has a name you recognise on it. It doesn't necessarily mean it will fit you better or it's of a higher quality. Think logically about your brand additions to your wardrobe. You might find a unknown brand in an op-shop that looks cooler, fits better and costs less than a jumper with a little man playing polo over your pocket.
7. Experiment
If style is about being unique, then do something different every once in a while, or before you know it your individuality will become boring and synonymous with you. Have you ever seen someone arrive to a dinner and you subconsciously already knew what they would be wearing? Avoid this. Take risks and be confident, it won't always work but you'll be challenging routine and people will admire you for that.
8. Always dress up, never dress down
You've arrived at a function and you see the majority are just wearing shirts and chinos, but you decided to add a blazer. Your heartbeat races and you instantly regret the addition, but it's too late now.
What you're forgetting to realise in this situation is that while you assume everyone is judging your take on the dress code, they themselves are freaking out that they're not dressed up enough. There are two sides to every situation like this, and you want to be on the plus side.
When in doubt, always dress up. At the least, you look smarter, more stylish and more confident.
---
---
As for all of these style rules, remember to pay attention to the details. It may be the only thing that puts you a cut above the rest.