Welcome to Fragrance Friday, where each week we'll be keeping you abreast of the newest and most iconic releases in the dynamic world of men's fragrances. Born out of the desire to showcase one of the most overlooked, yet versatile, elements of any discerning man's style this weekly column will help you finesse your own signature scent.
Spraying on some perfume is cool, but have you ever rubbed an Attar onto your pulse points?
A bit too nerdy, I know, but for those who really take their perfumery seriously – and given it's one of the most impactful parts of your personal style, you should – then it's very much worth being across attars.
---
---
Essentially an attar is a natural and undiluted form of a perfume that is created through a process of water distillation, typically composed using a combination of flowers to create a unique, original and characteristically strong fragrance. In Arabic perfume especially, an attar is seen as the pinnacle of fragrance, containing no alcohol or any other additive and hence featuring an all-natural profile. Essentially, an attar is a highly concentrated perfume that can fetch a very premium price.
An attar is distinctive from an essential oil, even both share similar chartaristics. And both are used for home remedies to treat a range of physical and mental ailments. When it comes to the art of perfumery, an attar is very small quanities, and scarcity is a given.
While there are some brands available in Australia that offer attars, not until now has Amouage been in the picture.
The historic perfume house has finally bought the Amouage Attars Collection to Australia, after years of these rare perfume oils being exclusive to just Oman. Fashioned as an homage to the beauty, nobility and wealth of the golden age of perfumery and its many empires, the collection comprises just six very distinctive and rare attars that each have been inspired by the Sultanate of Oman.
The fine fragrances that Amouage is known for, ranging from modern expressions like Crimson Rocks and Enclave to classics like Interlude and Epic, could easily be overshadowed by the sheer strength, projection and depth of these attars. And if you've ever worn any of the aforementioned Amouage perfumes, that's saying quite a lot.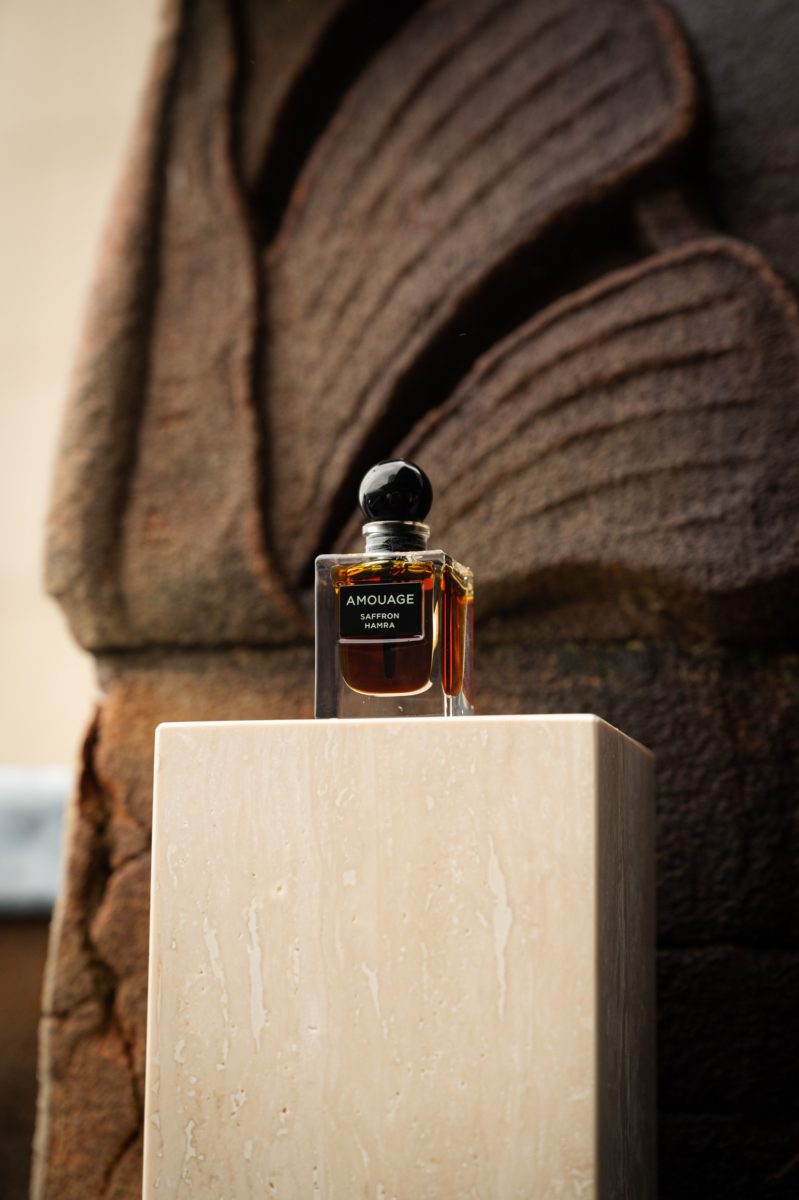 RELATED: The Best Perfumes & Colognes For Men
Legendary perfumers Cécile Zarokian, Dominique Ropion and Julien Rasquinet have their work stamped across the boutique collection. Ropion in particular reiterates how creative he can be with Vanilla Barka, which layers vanilla with tonka bean and frankincense. The rather simple bill is sweet and super decadent, offering a robust scent that would send any gourmand fan into frenzy.
---
---
I was fortunate enough to trial the collection at a recent launch event in Sydney, Australia. Vanilla Barka was the one that immediately caught my interest, given I'm heavily biased towards gourmand. However, it was not my top pick.
Rasquinet's Orris Wakan was an easy favourite with the simple bill or orris, musks and sandalwood. And it's this kind of simple interplay that works exceptionally well. It's an incredibly sexy scent, with the milkiness of sandalwood ending a sumptuous feast of orris butter and almost animalistic white musks. The virtuoso perfumer, who is the nose behind the my personal favourite Amouage perfume – the aforementioned Enclave – and CoSTUME National's fascinating Secret Woods, also formulated Incense Rori for the Amouage Attars Collection with a very masculine profile of frankincense, cedar wood and oakmoss.
And yet still, my favourite of the collection comes from Cécile Zarokian, who handles three of the six attars in the collection. The independent perfumer, who is based in Paris and is responsible for many great modern perfumes like Xerjoff's Red Hoba and Amouage Epic Woman, handled the bills for Oud Ulya – the most expensive of the six – and Rose Aqor. But it's her stunning Saffron Hamra that came through as my favourite from the Amouage Attars Collection.
The recipe, a simple layering of saffron with rose centifolia and cade wood, is the kind of stop-in-your-tracks scent anyone with an interest in perfumery craves. Thanks to the cade wood lying in the base, you've got an almost chocolatey and very smooth delivery for the safrron and rose, intended to illustrate Oman's earthy Hamra Mountains. I'd never thought of saffron as a particularly opulent and incredible sensual scent, which is why this was so surprising to me.
If you do go for any of the 12 ml expression in the Amouage Attars Collection do note that there's a very specific application process that's different from perfume that you'd spray onto your skin. You dab the oil directly onto your pulse points – the wrists, below the ear, inside the below or behind the knees – where the oils are activated by the heat generated by blood flow. You can also use heat to activate the oils. Whereas rubbing your wrists together gently would usually be a faux-paus with perfume, with attar it's necessary to really bring those oils to life on your skin.
The Amouage Attars Collection is now available in Australia. Each attar comes in a 12 ml bottle enclosed in a lacquered wooden coffret with a sampler set including all six attars in 0.5 ml bottles. All bottles retail at $759 each, except Oud Ulya which has a price tag of $819.
You can also get all six 12 ml bottles in a luxury coffret for $3,200.