Welcome to Fragrance Friday, where each week we'll be keeping you abreast of the newest and most iconic releases in the dynamic world of men's fragrances. Born out of the desire to showcase one of the most overlooked, yet versatile, elements of any discerning man's style this weekly column will help you finesse your own signature scent.
I should stop banging about Amouage in this column, but it's hard to stay away from the Omani fragrance house once you keep dipping into some of their older fragrances. If you've been paying attention to Fragrance Friday, you'd already know that Amouage Enclave from the brand's Renaissance Collection is one of my favourite scents of the past few years and I've mentioned how fond I am of Crimson Rocks, Boundless, Interlude Man and the recent Attars.
Today I want to highlight a fragrance Amouage put out back in 2008, and one that seems to get a lot less love compared to perennial favourites like Epic Man and Overture Man. That could be because, compared to many other Amouage fragrances – and especially the ones that I'm used to – Lyric Man finds more favour in the art of subtlety. And modesty isn't something I readily associate with the brand, whose penchant for loud and gregarious perfumes is what attracted me in the first place.
---
---
Created by Daniel Vasentin as his first, and so far only, work with Amouage, Lyric Man is is an amber spicy fragrance that gets most of its distinction from a very tastefully worked note of rose. This isn't the bright, effervescent rose that many other perfumes aspire for, but rather something a bit darker and less juicy, positioned wisely in the middle of the show surrounded by top notes of lime and bergamot and a very masculine dry-down that has been built with musk, incense, pine tree, sandalwood and vanilla.
The thing I'm liking about Lyric Man is how sophisticated it is without being too forward or headlined by one singular note. Yes, rose is the distinction here and is likely what you'll remember the most, but the immensely layered Eau de Parfum seeks to give equal roles to each of the ingredients. The heart of Lyric Man is where the busiest layers are, and this was perhaps an intentional choice; it successfully wipes the top notes – again lime and bergamot – to start fresh for the dry-down.
That's no surprise, really. On the heart, you'll get rose along with angelica, ginger, orange blossom, saffron, nutmeg and galbanum. It's a strong enough recipe that helps transform the perfume dramatically so even those who aren't quite sold on it in the first few hours might start to sense just how dynamic the EDP is when it starts leaning into those heavier, more amber-like notes.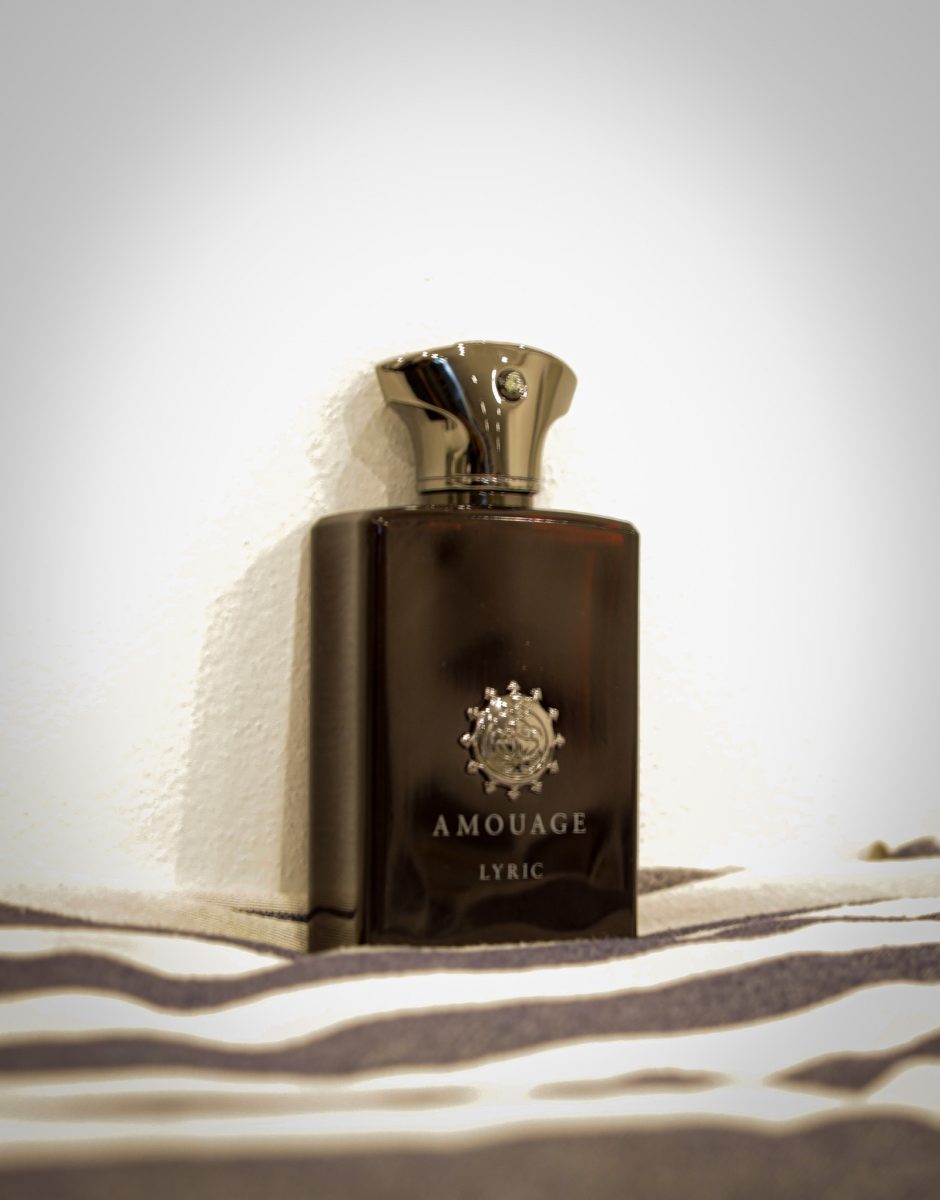 RELATED: Best Perfumes & Colognes For Men
The pepperiness of angelica and the sharp freshness of galbanum are the stronger support scents here, and that's probably what best restrains the rose to keep it grounded without being sickly sweet or syrupy. Although I also suspect the use of saffron plays a major role here as well, helping keep a bit of that sweetness surrounding the rose. That's connected well with the slightly peppery lean of pine in the dry-down, keeping things consistent and maintaining that spicy element even when the perfume veers towards amber.
Once it trails off with a woody sweetness, it's clear Vasnetin was onto something special when he worked up Amouage Lyric Man. I'm surprised the house hasn't engaged him to do something else, but I have little doubt we'll be hearing his name again soon enough. He also did a great job with the very aquatic Exuma Parfums Eternal Ice just a few years ago, which is quite subtle and very mature – clearly a bit of a signature for the perfumer.
Top notes: Lime, bergamot
Middle notes: Rose, angelica, ginger, orange blossom, saffron, nutmeg, galbanum
Base notes: Musk, incense, pine tree, sandalwood, vanilla
---
---
Amouage Lyric Man is available in Australia at $499 for a 100 ml bottle.