Melbourne and Sydney may have the lion's share when it comes to the country's most renowned men's style hubs, but it would be a mistake to ignore the best barbers in Brisbane. From high-end barber shops that have been established in their community for years, to ubiquitous male grooming empires, there's a lot of choice around the city when it comes to something a touch more elevated than your typical Just Cuts session.
If you're in need of a style change or just want to maintain consistency, take note of the following best barber shops in Brisbane. And in case you don't know what to ask for when you rock up, make sure you're across the best short hairstyles and quality hair products out right now.
Where To Find The Best Barber Shops In Brisbane
---
The Chopspot Barber Shop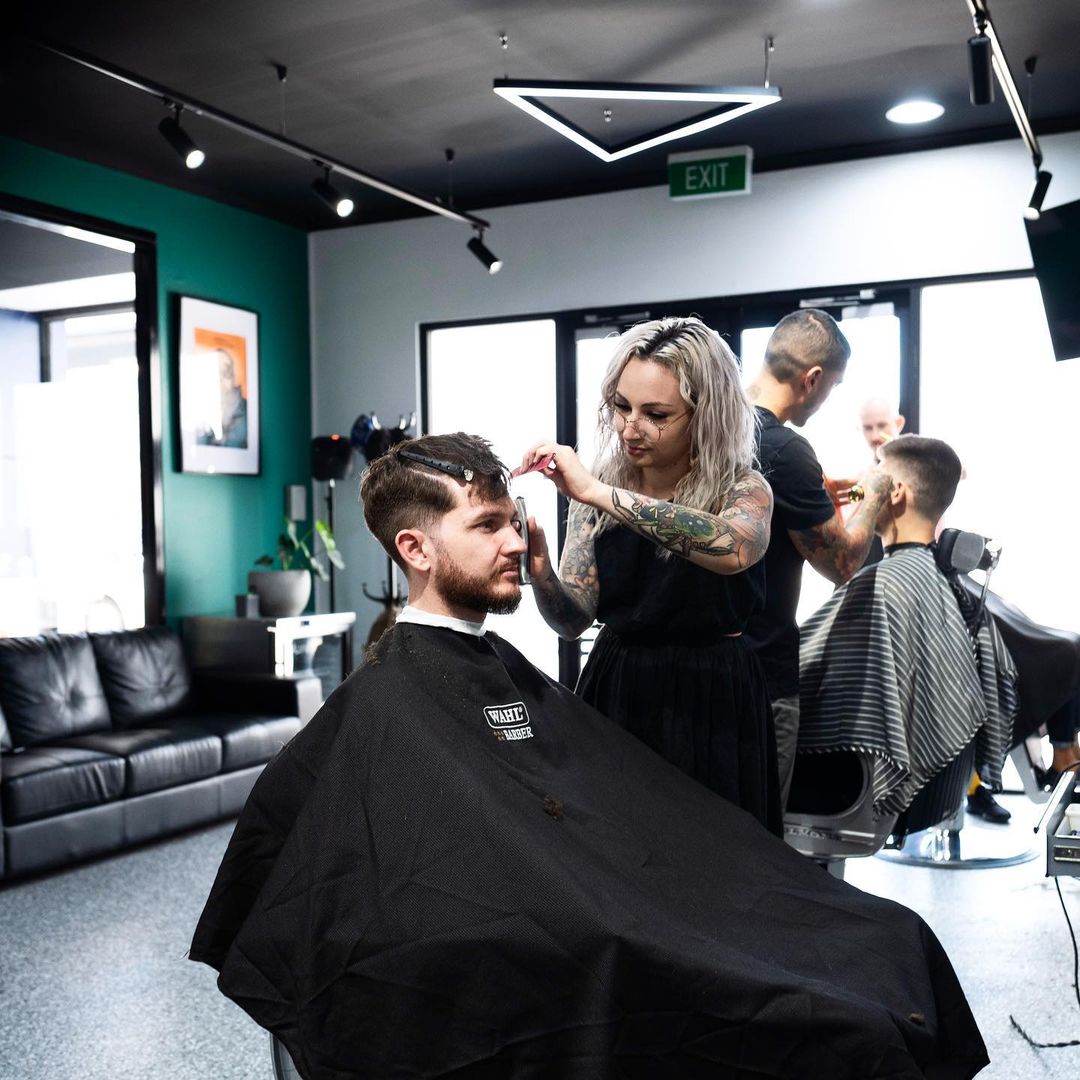 Head to Logan Road and get your chin checked at The Chopspot Barber Shop. As one of the best barbers in Brisbane, The Chopspot has come along since first opening in 2015. The nostalgic fit out is an obvious romantic view of traditional barber shops, spinning up a gentlemanly atmosphere that's complemented with the best and most efficient straight razor neck shave and hot towel service in the area. Brisbane's typically buzzing West End is all the more better for it.
---
---
Address: Shop 6/302 Logan Road, Greenslopes
Contact: (07) 3397 3297
---
The Electric Chair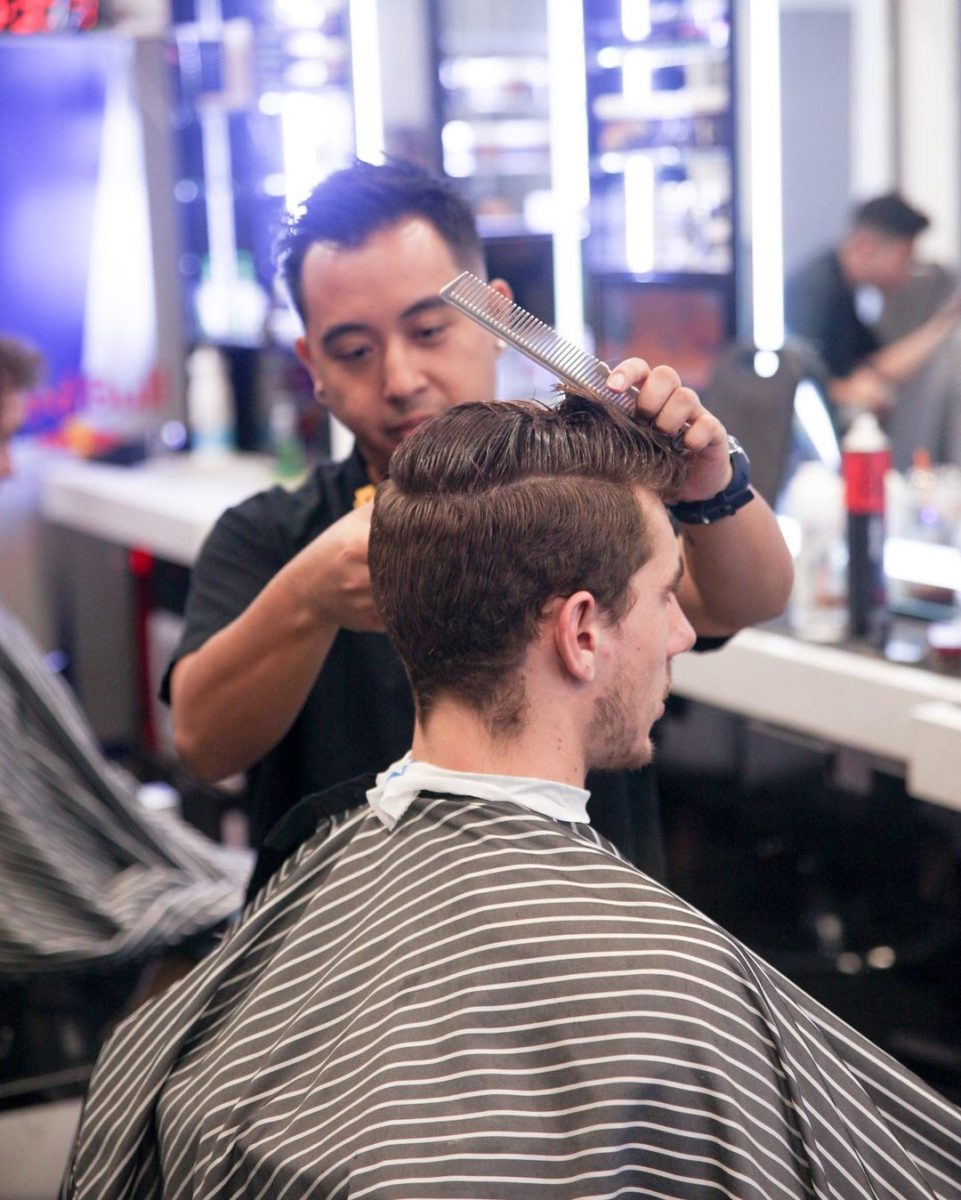 With three locations – Adelaide Street, Everton Park & Morningside – across Brisbane, The Electric Chair is one of the most frequented and popular barbers in the city. Popular for walk-ins, The Electric Chair builds their atmosphere on banter, comfortable leather chairs, and attention to detail with razor precision. Any gents looking to switch up or maintain their style would do well to walk in and test The Electric Chair's high standards. Plus, every service comes with a free drink and a hot towel, whether it's for a trim, cut, fade, or shave.
Address: 1/126 Adelaide St, Brisbane City (also in Everton Park and Morningside)
Contact: (07) 3229 0300
---
Peaky Barbers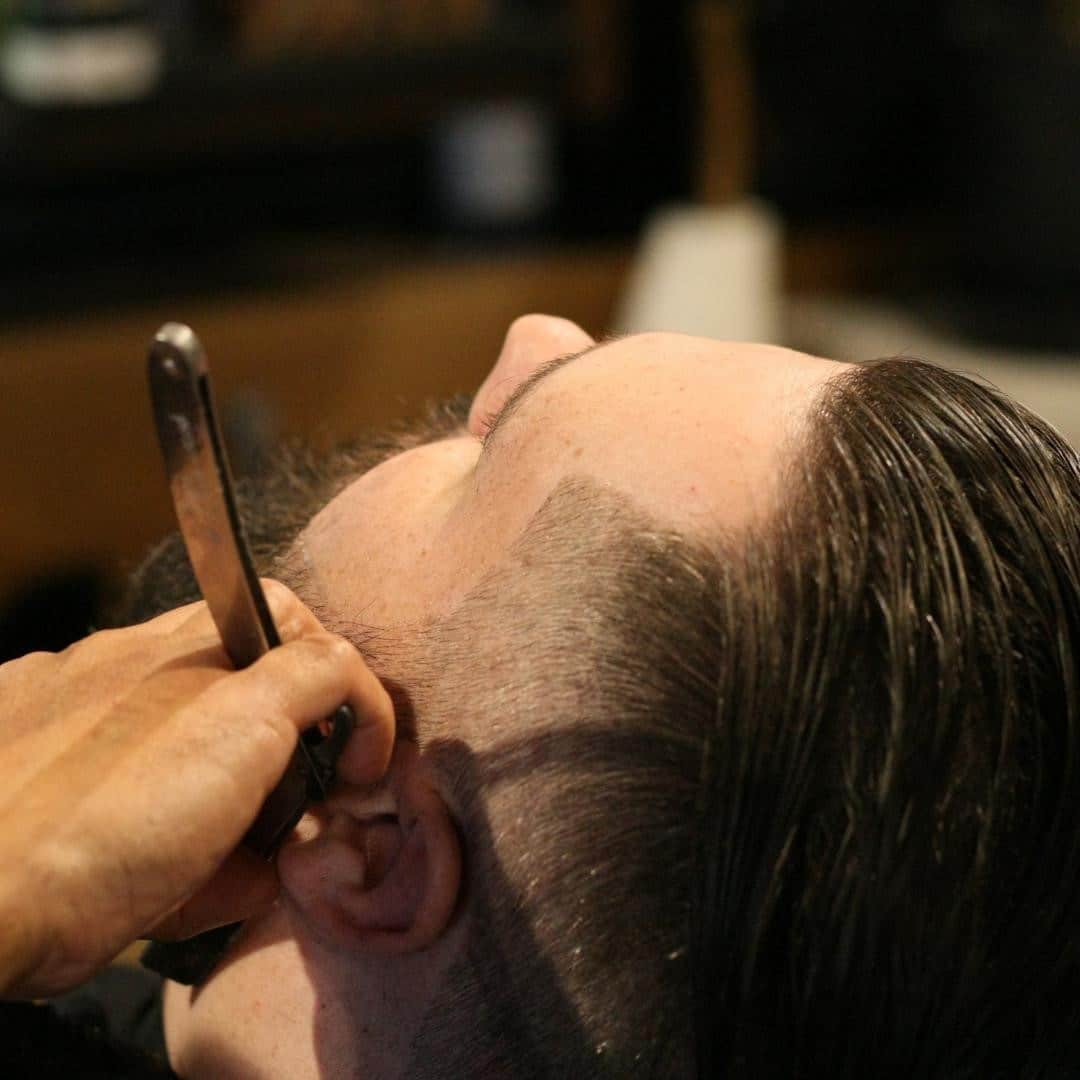 Peaky Barbers is another Logan Road favourite that's completely committed to every aspect of men's grooming. From simple cuts and trims to hot towel shaves and hair removal, they take a holistic approach to men's style here and do it with the kind of flair you'd expect from one of Brisbane's favourite barbers.
Address: 1/64 Logan Road, Woolloongabba
Contact: 0413 715 036
---
Esq Male Grooming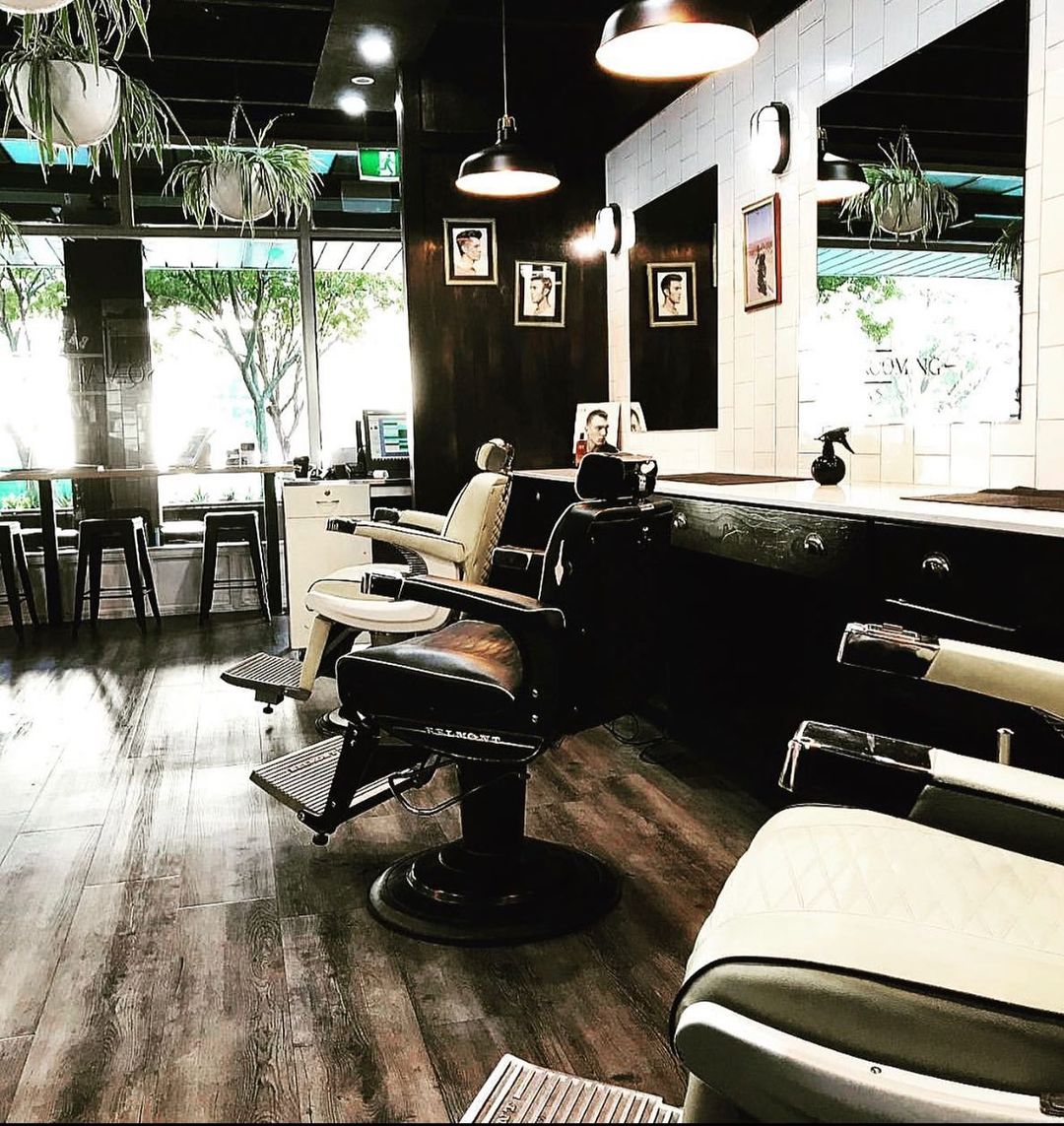 Esq Male Grooming has been a favourite for Brisbane men since it first opened in 2004, quickly becoming a central part of the Milton community and remaining a key part of the suburb since. Now with two locations, expanding to the CBD, Esq Male Grooming is your go-to if you want a cut and to stock up on premium male grooming products to maintain your style at home.
Address: 19/23 Cribb St, Milton
Contact: (07) 3369 3063
---
---
---
Jimmy Rods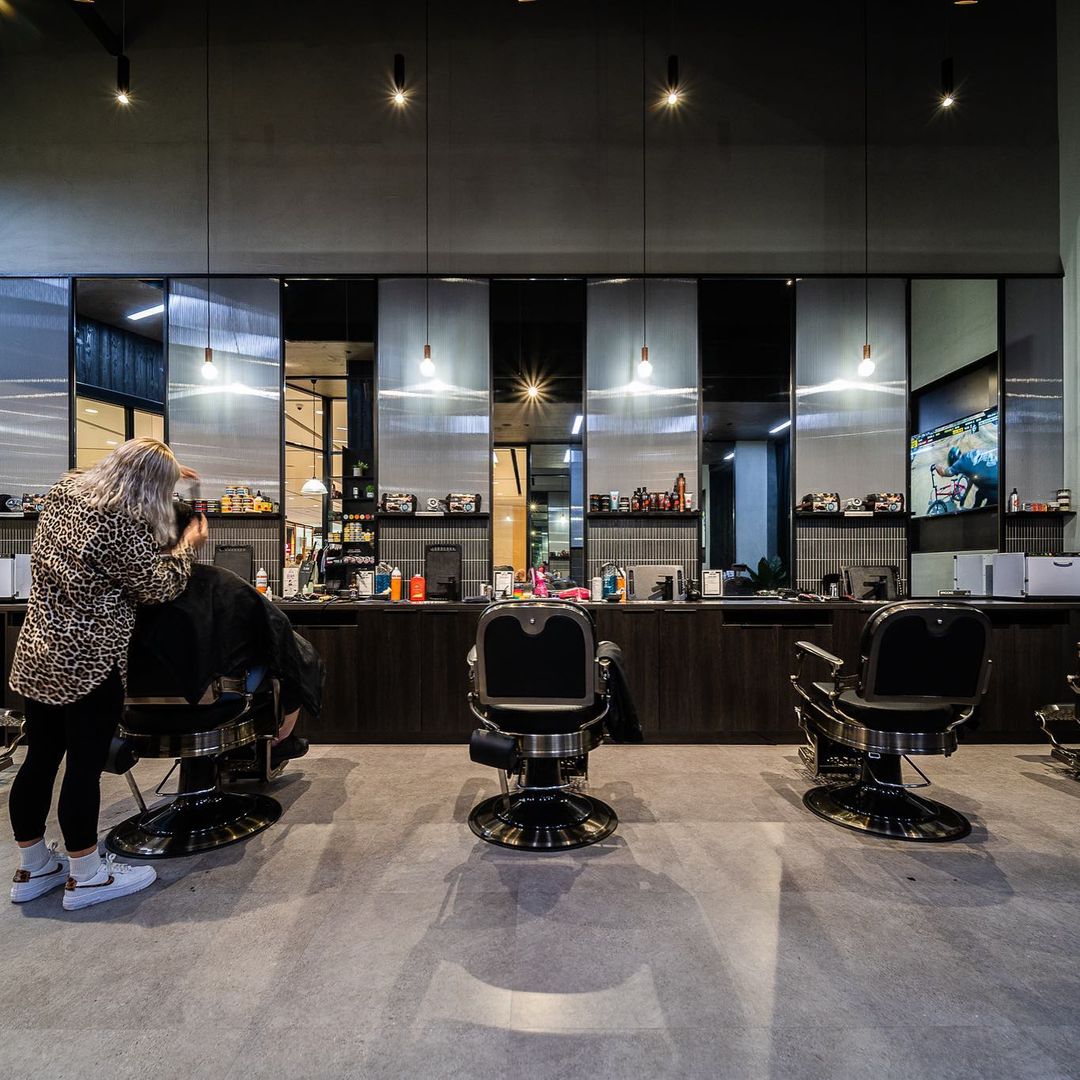 Jimmy Rods is easily one of the best known men's barbers in Brisbane. With at least 10 locations across the city, from Chermside and Northlakes, to Gasworks and Queen Street, the brand is accessible, affordable, and reliable when it comes to maintaining your best style. The Queen Street barber shop even has its own bar so you can grab a drink to pair up with your next cut.
Address: 480 Queen Street, Brisbane City
Contact: (07) 3220 0874
---
Twin Palms Barbershop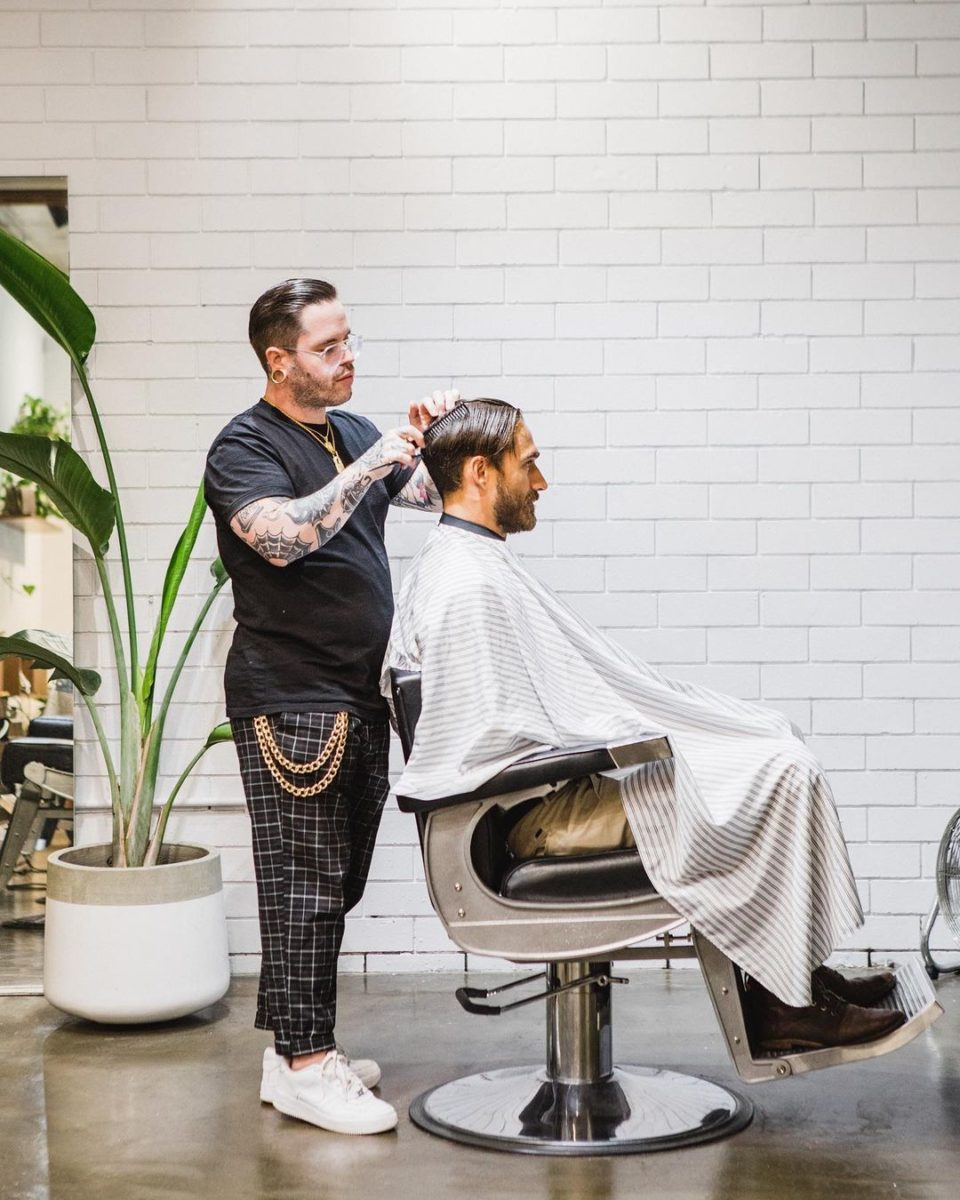 With their flagship on Fortitude Valley's James Street, Twin Palms Babershop offers highly skilled and experienced barbers to finesse your best men's cut or help you come up with a completely new style. The brand constantly stay on current trends, but the preference towards keeping things traditional is obvious here. It's all hot towel refreshes and complimentary whiskies (or craft beers) when you step into one of their three barber shops.
Address: 60 James St, Fortitude Valley (also in Brisbane City, Newstead, and New Farm)
Contact: (07) 3254 3408
---
Bare Bones Barber Shop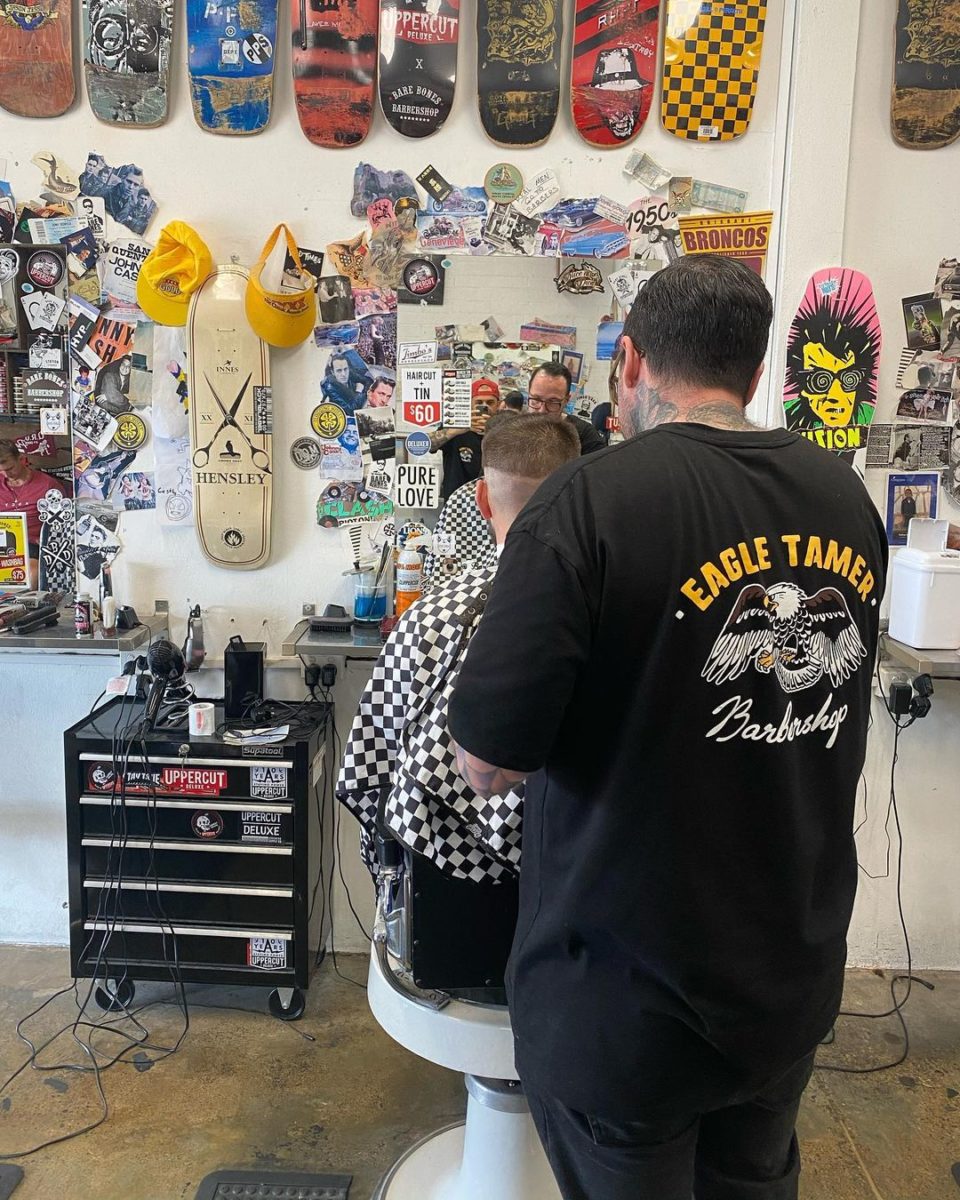 Bare Bones aren't fussed with gimmicks, keeping things strictly close to the essentials. They even make the philosophy clear on their official website: "you walk in, wait your turn, get your cut, and you're out." While that makes Bare Bones sound rather regimental with their style, the trim-the-fat approach means Bare Bones Barber Shops is incredibly efficient and absolutely where you want to be if you want a quality cut on a schedule.
Address: 602 Wynnum Rd, Morningside
Contact: 0421 458 541
---
Tony's Chopshop Barbershop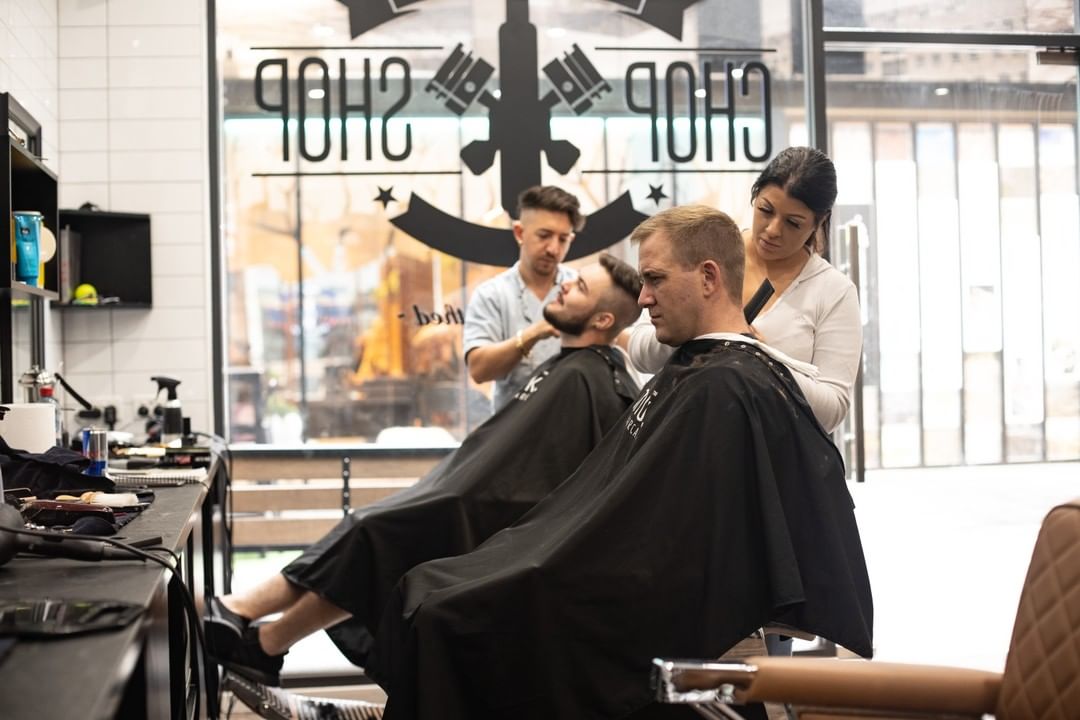 Tony's Chop Shop is another obvious pot of nostalgia for vintage barber shops. Simply named for its owner, Tony, the establishment is all about banter and haircuts, and not much else. Much like some of the best other barbers in Brisbane, the service here is hinged on a no-fuss, consistent approach that you can depend on any day of the week.
Address: Shop 21 Coorparoo Square, 26 Holdsworth St, Coorparoo
Contact: 0413 617 845
---
---
---
Moustachery Barbering & Grooming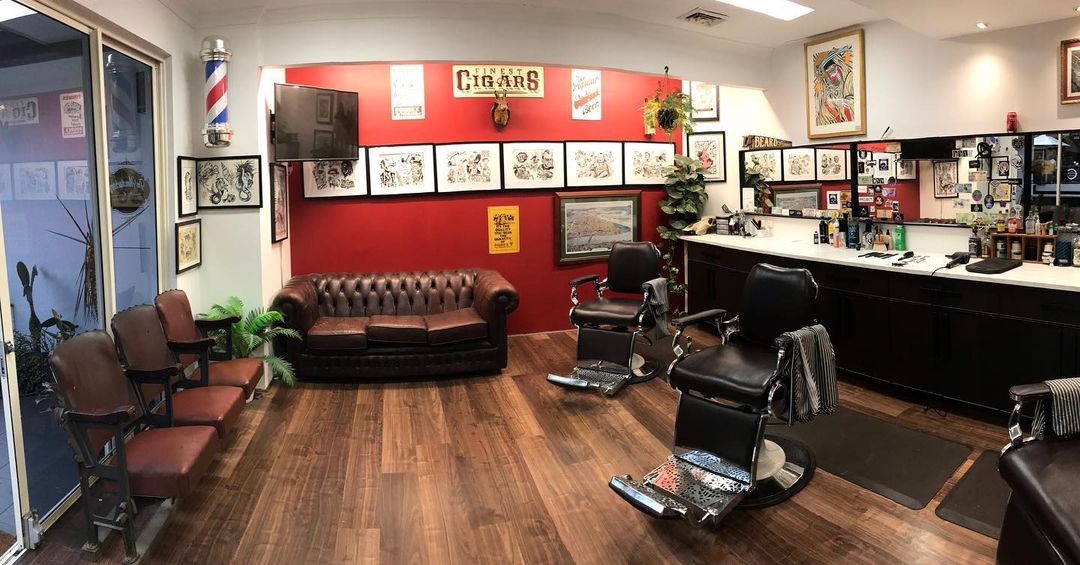 Moustachery Barbering & Grooming is one of the most attractive and old-world looking barber shops in Bulimba, with a vintage wood look. The stylish atmosphere reflects the kind of service you'll get here – completely dedicated to the prototypical gentleman's style with services ranging from cuts to waxing and a specialised men's saloon experience for any blokes after a more substantial day of pampering.
Address: 204 Oxford St, Bulimba
Contact: (07) 3194 2653
---
HQ Male Grooming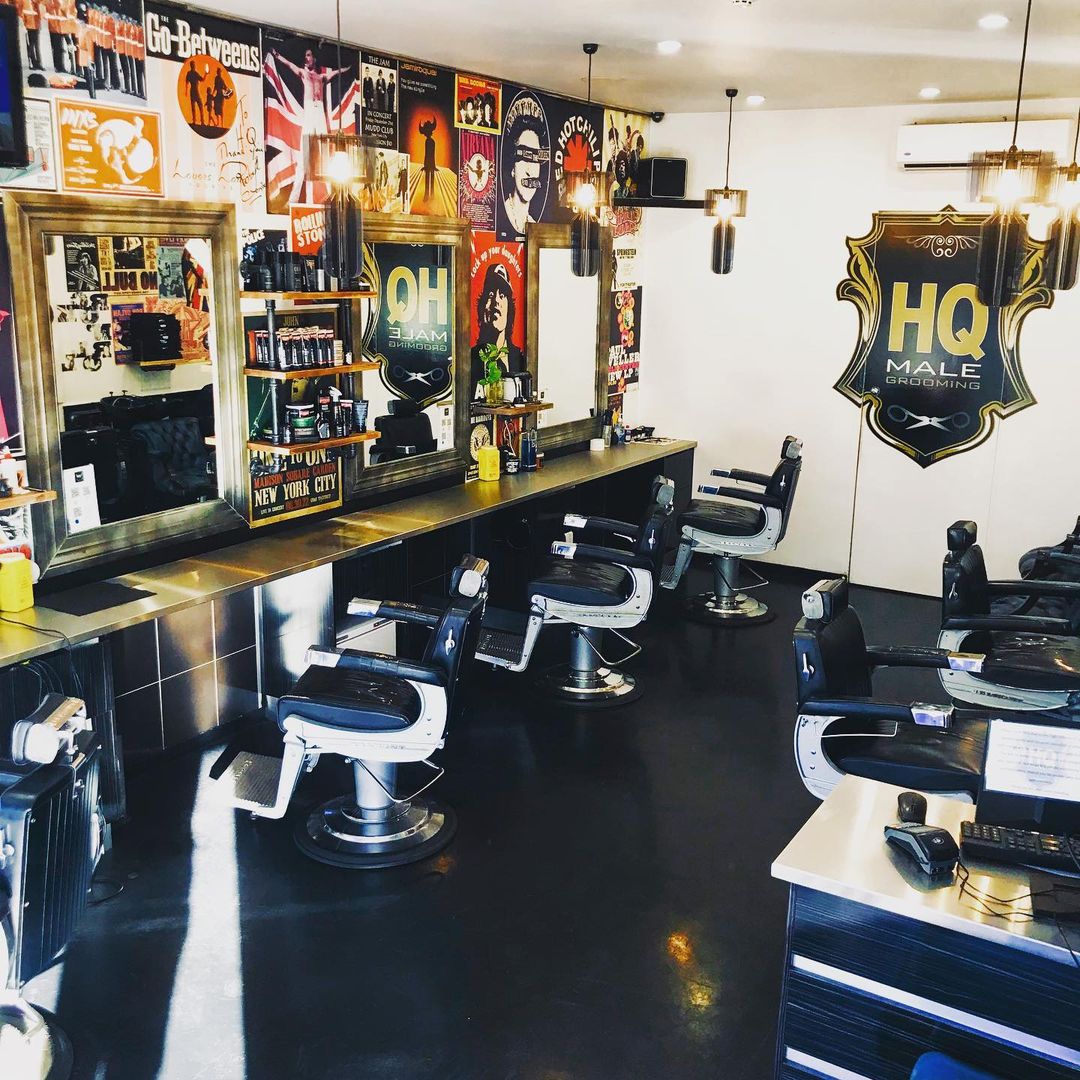 HQ Male Grooming is that West End barber shop for when you need a side of luxury with your male grooming. This Boundary Street institution pays careful attention to the individual needs of guests, tailoring their service based on exactly what the customer needs at the time. Consider it the perfect expression of a modern saloon – absolutely worth the price of admission, and clearly dedicated to consistency. There's little doubt that this may be the single best barber shop in Brisbane.
Address: 87 Boundary St, West End
Contact: (07) 3161 7688
---
Barbers In Brisbane – Frequently Asked Questions
How much does a men's style cut cost in Brisbane?

You're looking at an average of around $32 if you want a simple men's style cut in Brisbane.

Where is the best barber in Brisbane?

Some of the most celebrated barbers in Brisbane include Tony's Chop Shop, HQ Male Grooming, and Esq Male Grooming.

What should I look for in a barber?

If you're looking for a regular men's barber, you want someone who asks you questions as much as they listen to your requests. You're ideally looking for someone with knowledge and experience, as well as a genuine want to help you look the best you can
---
Looking elsewhere? Check out the best barber shops in Melbourne and the best barbers in Sydney.
---
---