The City of Churches requires you to get into your Sunday best, so why not polish up your hair game at one of the best barbers in Adelaide. The city is home to some excellent grooming spots that are up there with those on offer in Sydney and Melbourne.
We've put together a selection of the best to choose from, with a variety of options to cover your vibe and style. If you need some fresh ideas for your next hair cut, hit up our compilation of the best short hairstyles and finish it up with some quality hair products that we've given a comprehensive run.
Best Barbers In Adelaide
---
Boys Club Barbershop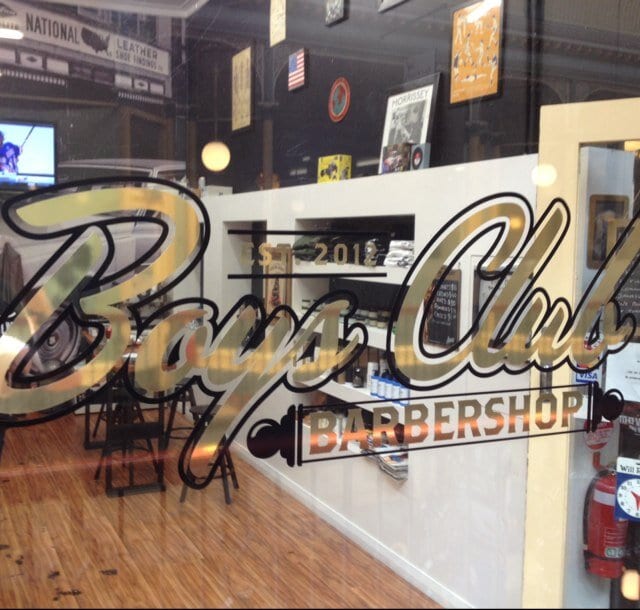 Boys Club Barbershop is all about creating a memorable encounter that'll stick and keep you coming back. A hybrid between a barber shop and a spot to kick up your feet, the venue is a win-win situation that is all about keeping it casual – even up to the point where it's walk-ins only. It's a place where you need to take your time and wait, so you'll never be far from a laidback vibe to chill out in. Unwind and enjoy quality without compromise, you'll be walking out as a new man.
---
---
Location: Shop 141, Level 1, Adelaide Arcade, Adelaide SA 5000
---
House of Lords – Barbers of Distinction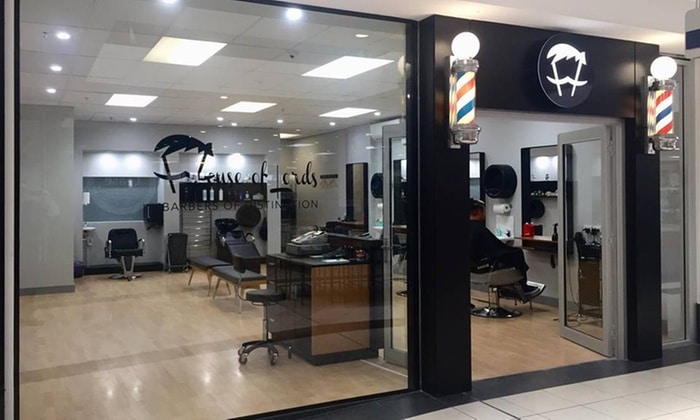 An all-encompassing destination for gents of all shapes and sizes, the House of Lords is a versatile shop that offers a plethora of services. Covering everything from basic cuts to hair tattooing, whatever your background there's a warm welcome waiting at its doors. With discounts and offers for everyone from kids to pensioners, don't be shy to drop into this friendly spot. Despite its regal name, inclusivity is the aim here.
Location: Port Mall Shopping Centre, Shop 8B-178 St Vincent St, Port Adelaide, South Australia 5015
Hours: Mon-Wed + Fri 9am-5:30pm, Thu 9am-8pm & Sat 8:30am-4pm
---
Just Guys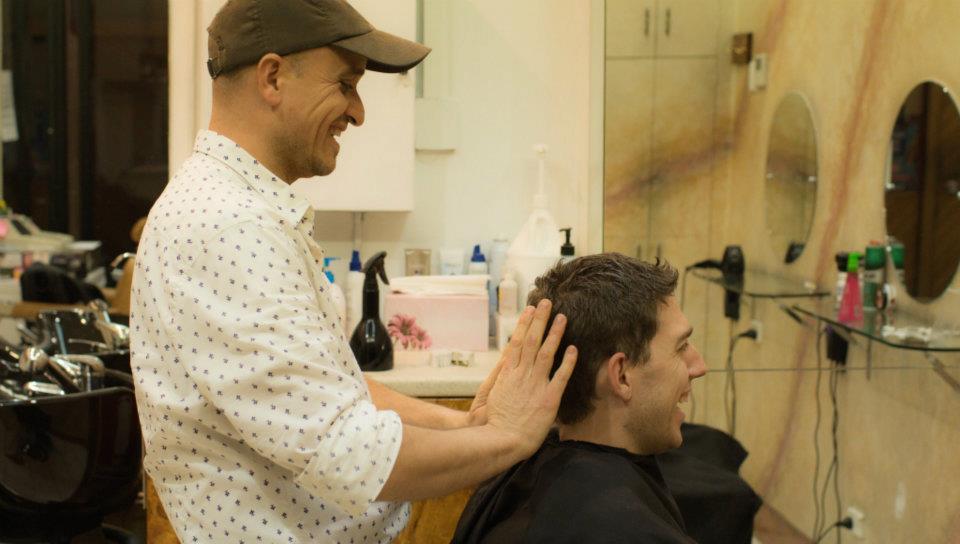 Established in 1993, Just Guys is one of the oldest barbers in Adelaide. Its esteemed heritage brings together a collective of extremely friendly gents who are there to put you first. Choose from the usual options including a straight head shave or facial shave, with efficiency being the name of the game. With two locations to choose from, no appointments necessary and the goal to have you out in 15 minutes or less, this is definitely some of the best barber shops in Adelaide.
Locations – CBD: 18/68 Grenfell Street, Adelaide, SA 5000
Semaphore: 176 Semaphore Road, Exeter, SA 5019
Hours – CBD: Mon-Thu 9am-5:30pm, Fri 9am – 7pm & Sat 9am – 1pm
Semaphore: Mon-Wed 8:30am-5:30pm, Thu 8:30am – 7pm, Fri 8:30am-5:30pm & Sat 8am – 3pm
---
Born Barbers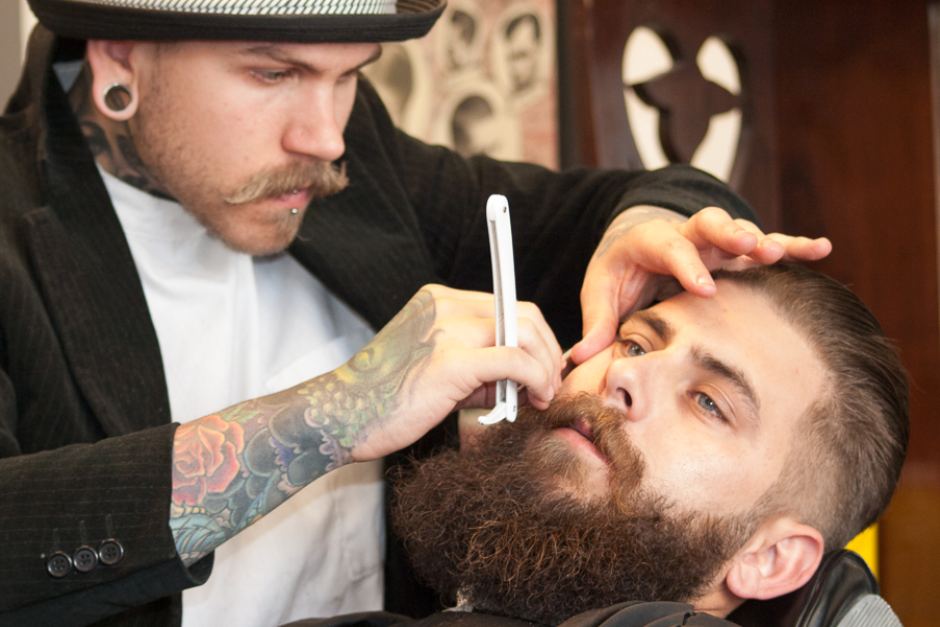 A true old school barber offering, this is the perfect spot to sit down for a clean-cut and a proper chin wag. With a traditional approach to business, it's an escape from the unnecessary noise of modern life. Owner Ash Weller is an industry veteran who's been in the barbering game for over a decade, so trust that you're in some experienced hands while you've got a beer in your own.
Location: 512A Cross Rd, Glandore
Hours: Tues-Wed + Fri 10am-6pm, Thu 11am-9pm & Sat 7am-2pm
---
---
---
MJ For Men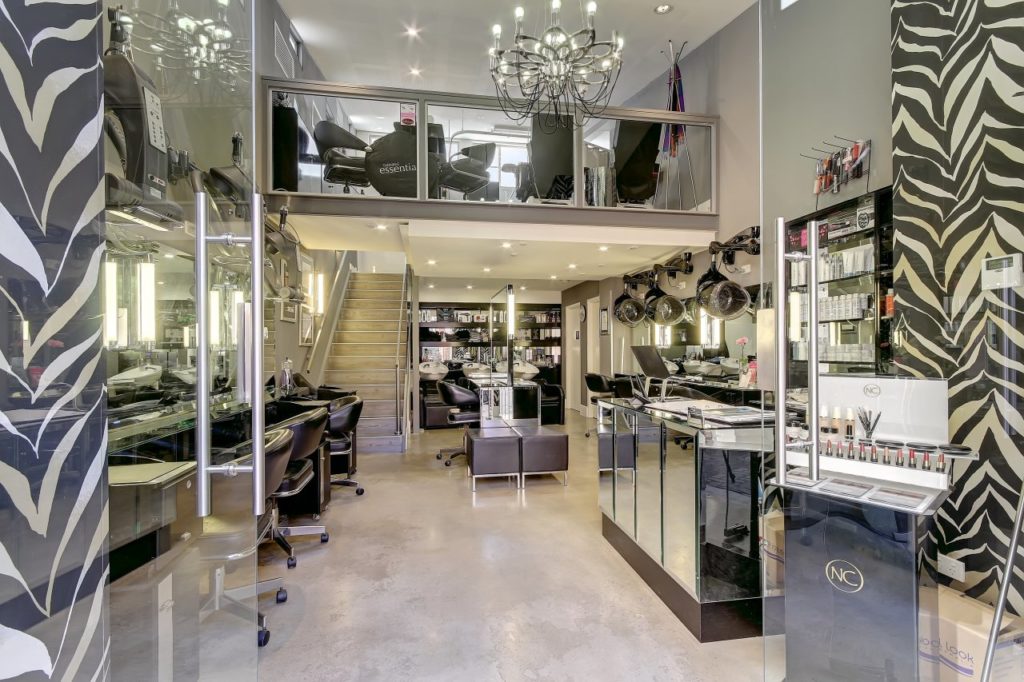 Headed up by Madame Josephine, a highly awarded hairdresser who's seen action in Milan, MJ for Men is a more refined option than the other barbers on this list. Focusing on complicated options across both hair and skin, this is an ideal spot for those looking to have a more salon-like experience. It's an architecturally pleasing aesthetic perfect for an elevated experience.
Location: 19 Gilbert Pl, Adelaide
Hours: Mon-Thu 8am-6pm, Fri 8am-9pm & Sat 8am-5pm
---
Robbie's Chop Shop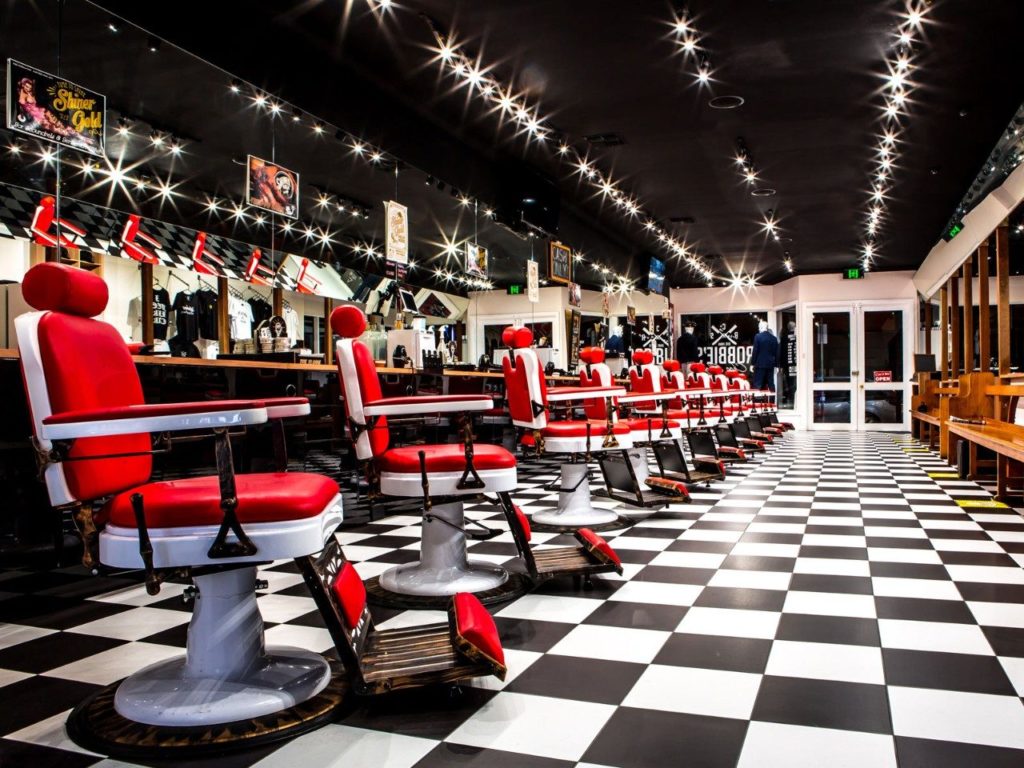 Robbie's Chop Shop is all about simplicity. Home to some of the most experienced barbers in Adelaide, these guys serve you one of the cleanest cuts around. Usually walk-in only, the team are gradually opening up bookings so you can ensure a time-slot. With a retro setting and take home products galore, come through and enjoy one of the best in Adelaide.
Location: 149 King William Rd, Unley
Hours: Mon 8am-12pm, Tues-Fri 11am-7pm & Sat 9am-5pm
---
Barber Society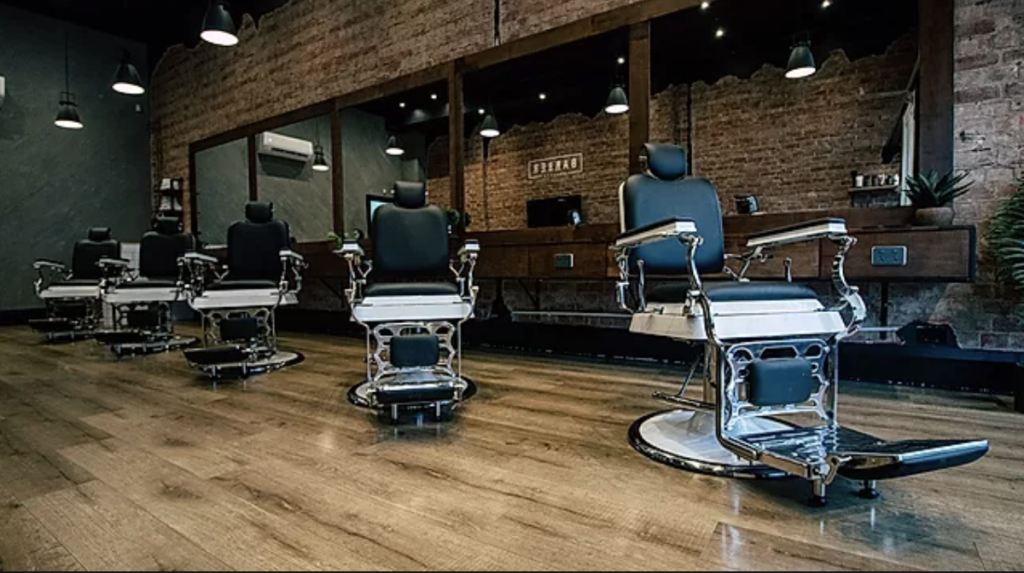 Barber Society is a boutique establishment located just five minutes out of the city. The perfect spot to unwind, sit down for a coffee or beer, and crack on with some FIFA while you wait in their beautifully appointed space. You can even book online.
Location: 7/1 Payneham Road, College Park
Hours: Tues + Thu 9:30am-8pm, Wed + Fri 9:30am-6pm & Sat 8:30am-2pm
---
The Men's Room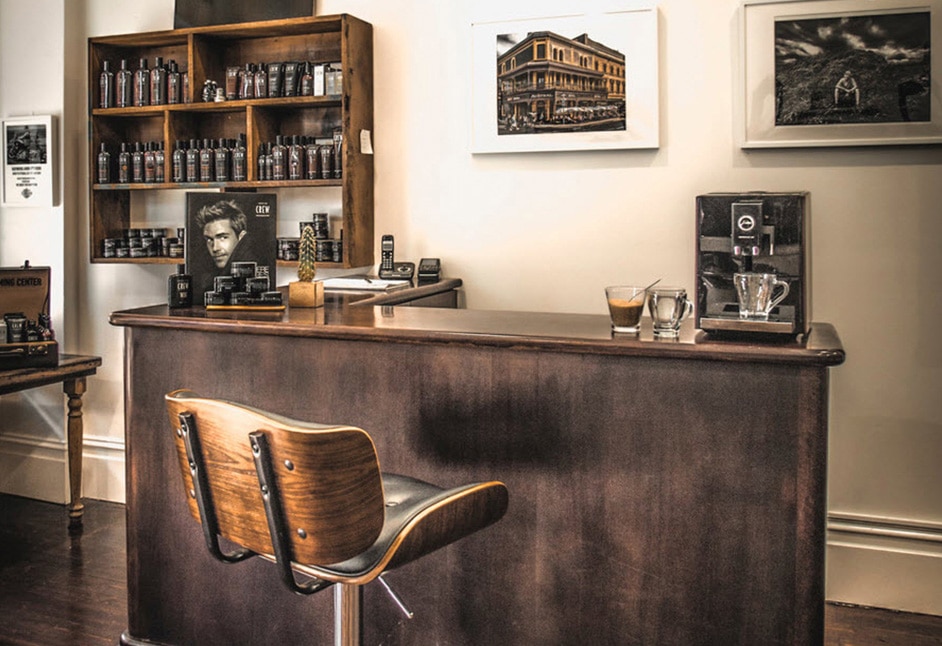 Located smack bang in the middle of the CBD, The Men's Room is a convenient go-to option for those looking to blitz it. A modern twist on the usual barbershop digs and another easy spot to hang out, you can also grab a quick cuddle with Lenny the British Bulldog while you wait. It's truly one of the best barbers in Adelaide and the perfect place to kick back in.
Location: 109 Hindley St, Adelaide
Hours: Mon – Thur 8:30am – 5:30pm, Fri 9:30am-6:30pm & Sat 9am-3pm
---
---
---
Babylon Barber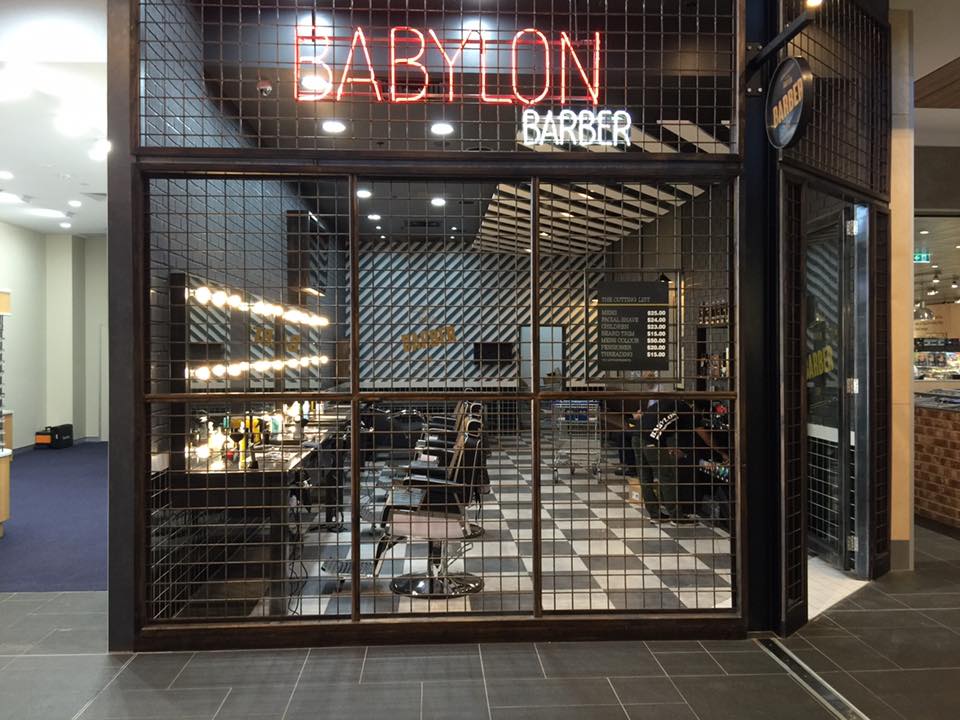 Always upping the ante with their services, Babylon Barber have competitive pricing and five locations in South Australia. Their Adelaide CBD location a one-stop-shop for beard and haircare. This is the most reasonably priced barber shop on this list and an easy go-to for a quick fix – no fuss, no frills, just get the job done.
Location: Shop G40b, 77-91 Rundle Mall, Adelaide
Hours: Mon-Wed, Fri + Sat 10am-6pm, Thu 10am-7pm & Sun 11am-4pm
---
Barber Boys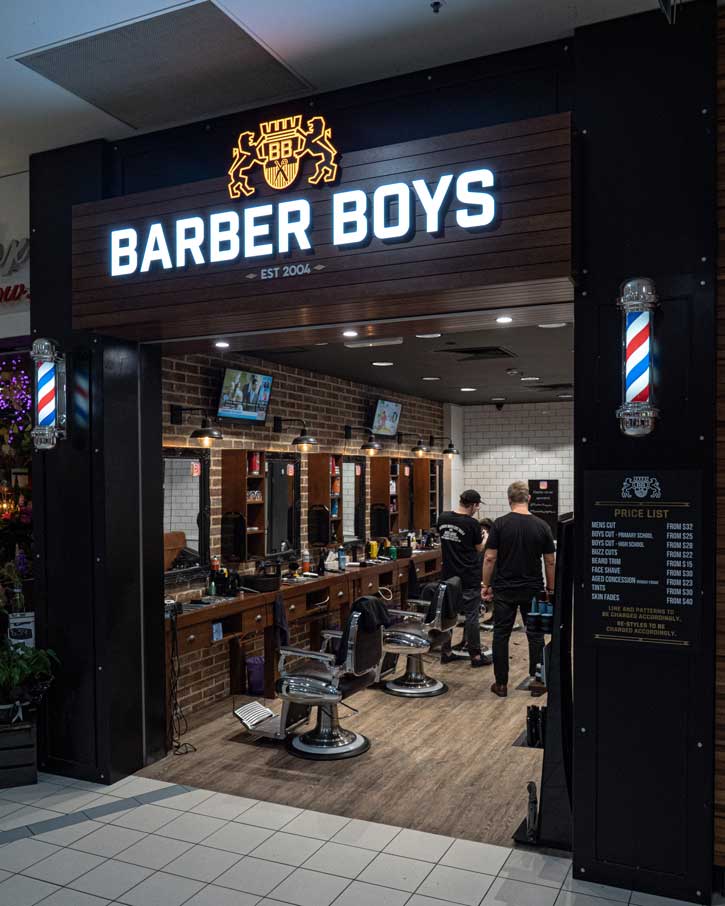 Family run and owned, Barber Boys is a highly regarded barber shop with a multitude of Australian Hair Industry Awards under its belt.
Location: City Cross, 7/32 Grenfell St, Adelaide
Hours: Mon-Thu 9am-5:30pm, Fri 9am-9pm & Sat 9am-4pm
---
KJ Barbers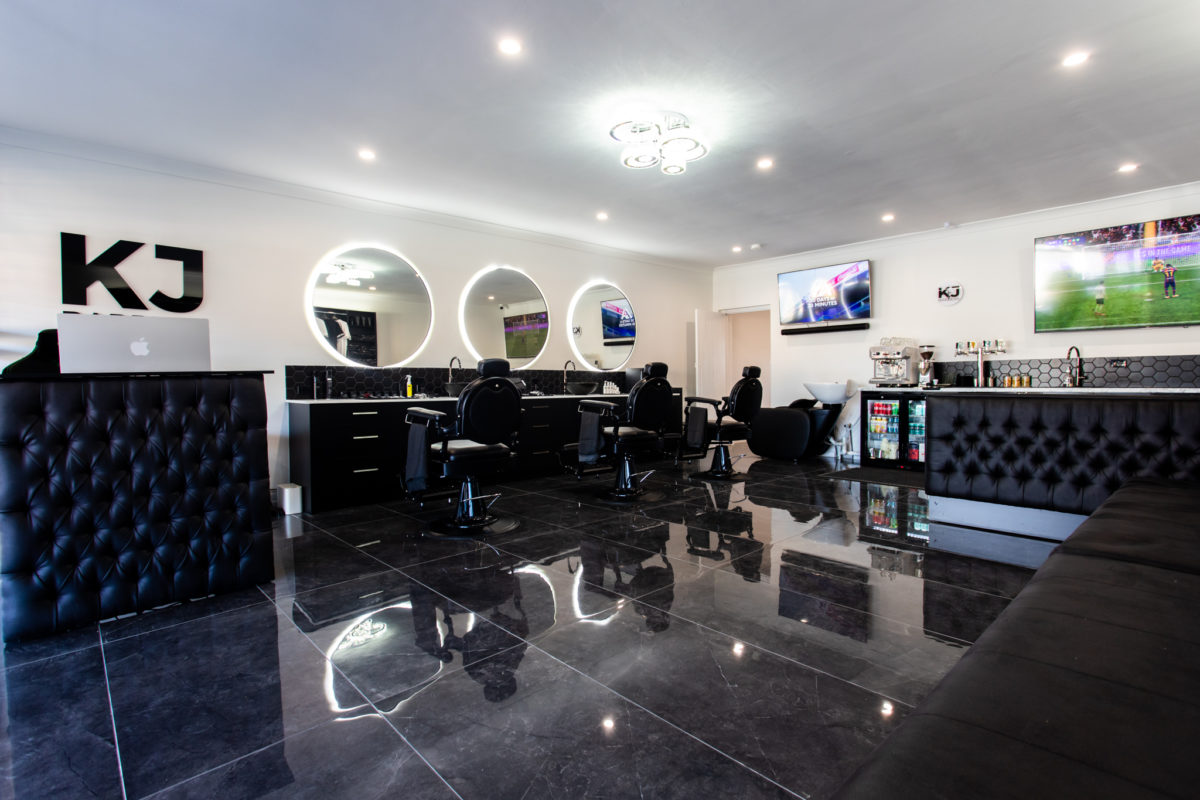 KJ Barbers is Adelaide's newest premium barbering and skincare service, intended to bring something fresh onto the local men's grooming scene. The fit out is incredibly modern, and there's a clear sense that this isn't the place where you'd go just for a fresh cut. There are also men's facials and other services on offer, alongside the business' own private label skincare range, and complimentary drinks from local businesses like SOHO Coffee Roasters, Ounce Gin, Pirate Life, and Hustle & Vine.
Location: Shop 2/44-52 Hawson Ave, North Plympton
Hours: Tues-Wed 10am-6:30pm, Thurs-Fri 10am-9pm, Sat 10am-6:30pm