Welcome to Fragrance Friday, where each week we'll be keeping you abreast of the newest and most iconic releases in the dynamic world of men's fragrances. Born out of the desire to showcase one of the most overlooked, yet versatile, elements of any discerning man's style this weekly column will help you finesse your own signature scent.
On the most recent Fragrance Friday I took a look at the spice-led fougere-oriental profile of CoSTUME National Secret Woods, which is one of the Italian fashion house's most impressive and complex parfums to date. This week let's turn our attention towards something vastly different in Casamorati Lira, an arresting scent that rolls through a crowd-pleasing amber-floral profile with an exceptional sense of balance and a playful list of notes curated by master perfumer Chris Maurice.
Maurice, whose work with Xerjoff has produced some of the maison's most exquisite releases over the years, is at the top of his game here. Lira really is one of the most compelling scents that has crossed the BH office lately, and a perfect example of why gender shouldn't really come into play when thinking about perfumery. First launched in 2011, it's part of the Casamorati 1888 collection, which is hinged on the idea of ancient Italian perfumery and has only just now launched in Australia along with Xerjoff.
---
---
In case you do need the distinction, Xerjoff and Casamorati are in fact separate brands, despite them often being mentioned in unison. Sergio Momo, who founded Xerjoff in 2004, revived Claudio Casamorati's namesake brand just over a decade ago, bringing it back after Casamoarti become a victim of the financial crisis in the mid-twentieth century. Both are produced in the same facility now, with similar bottles that are topped by matching fountain pen tip caps. You can see why both are mentioned in the same breathe, although the distinction is important as Casamorati is strong enough to deserve to be considered on its own, built as a definitive tribute to the historical and artistic heritage of the glamorous Art Nouveau era.
With the interest in high-end perfumery bubbling along strong down under, it's exciting to see Casamorati bolster its local presence via Agence de Parfum. It's even more exciting to finally get to have some time with Lira, which stands out amongst the wider collection with a strong recipe that could have just as easily been a bit cloying had it not been for Maurice's extraordinary sense of restraint and subtlety.
You'll get that subtlety as soon as you spritz a bit of Lira onto your pulse points. The top notes of bergamot, blood orange, and lavender flowers come through immediately, beautifully binding for somewhat or a chocolate-orange profile. It's cake-y and definitely a pleaser for anyone who likes gourmand perfumes, but the lavender flowers add an interesting nuance that helps with the impeccably fresh opening Maurice was clearly going for.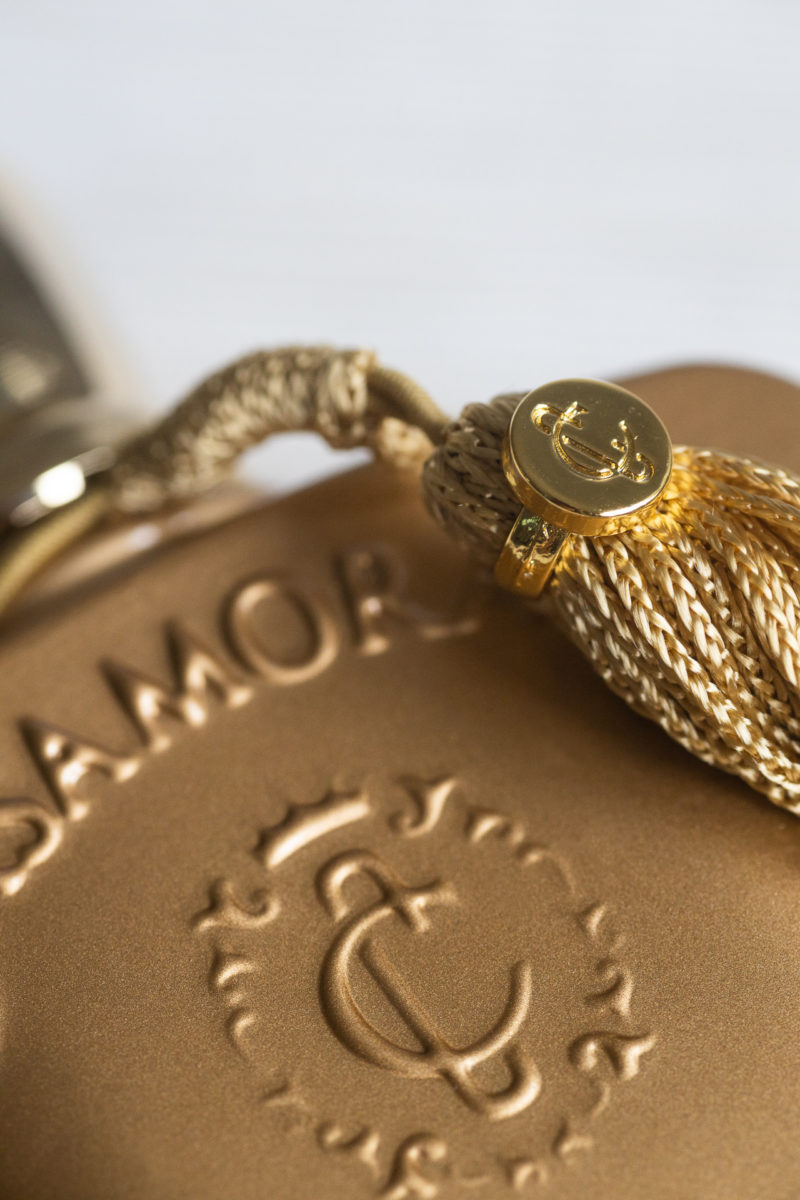 RELATED: 32 Best Perfumes & Colognes For Men
Although it's marketed as a women's perfume, I would happily rock some Lira on a special occasion. It's a very calming scent, especially when it moves into the heart notes of rose, jasmine, cinnamon, and a slight licorice blossom. Once it really sticks in the middle there, the sweetness of the opening gives way to that head-turning floral angle, despite the spice of cinammon dominating for a good while.
The way the cinnamon gives way to the rose when the profile starts leaning into the dry-down is one of the key features of Lira and reiterates how highly regarded Maurice is as a perfumer. It's not a heavy scent, which is perfect for blokes who may a bit bored with oud and leather and want to try introducing some more delicate and typically female-led scents to their collection.
Vanilla, musks, and caramel make up the base notes, but the dry-down definitely favours the creamier, sweeter rhythms vanilla and caramel. Those musky notes are more there to keep it from being overly sweet, grounding the base in an almost earthy realm that works incredibly well when it comes to keeping Lira consistent despite it constantly evolving.
---
---
Lira is a masterclass in subtle sweetness, and it says a lot about Maurice as a perfumer that Lira can be so pronounced when it comes to amber-floral but still remain light and airy.
If you want a heavier perfume with a more obvious projection and a strong sillage, you may be left wanting with Lira. Regardless, having this as part of your collection, especially with Casamorati's head-turning 100% recycled bottles, will serve you well when it comes to those special occasions where you'd want something a bit less expected.
Top notes: Bergamot, blood orange, lavender flowers.
Middle notes: Rose, jasmine, cinnamon, licorice blossom.
Base notes: Vanilla, musks, caramel.
Casamorati Lira is now available in Australia at $429 for a 100ml bottle.