Welcome to Fragrance Friday, where each week we'll be keeping you abreast of the newest and most iconic releases in the dynamic world of men's fragrances. Born out of the desire to showcase one of the most overlooked, yet versatile, elements of any discerning man's style this weekly column will help you finesse your own signature scent.
Last week we took a close look at the romance and vanilla-heavy spice of Penhaligon's Babylon, but now we turn towards something that opens with a burst of sparkling, fresh fruit – a sequel of considerable length that represents a major improvement over an already impressive original.
A decade after the launch of CoSTUME NATIONAL HOMME, master perfumer Dominique Ropion returns to the Italian fashion house for a provocative and refined sequel that retains the original's iconic DNA.
---
---
CoSTUME NATIONAL HOMME Parfum offers an intriguing mix of sparkling grapefruit-led citrus and captivating spices over layers of luxurious woods. The initial top notes of zesty grapefruit, cardamom, and bergamot soften typically large notes of cinnamon bark, musk, and sandalwood.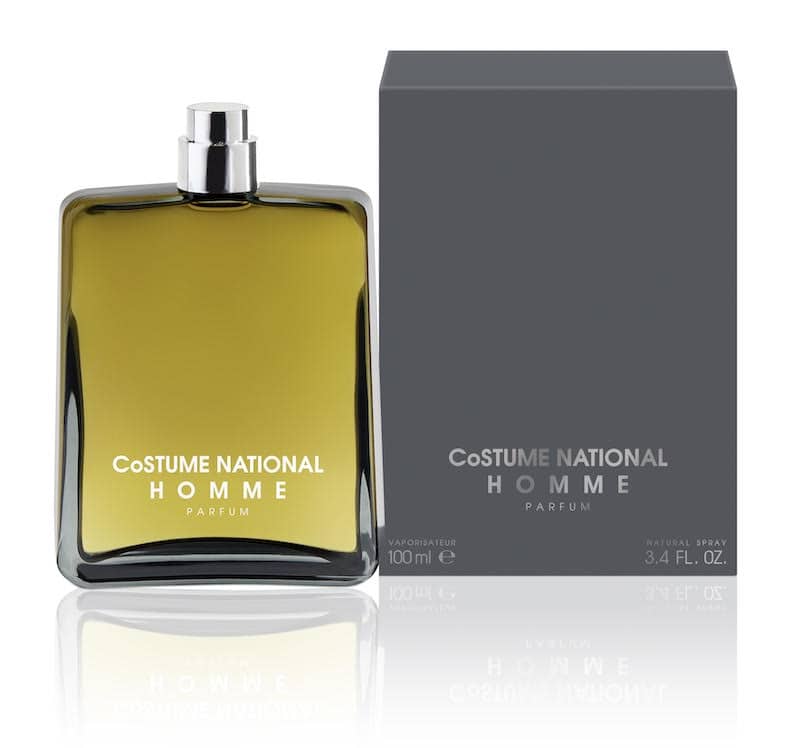 RELATED: 31 Best Perfumes & Colognes For Men In 2021
While fresher and more subtle than its ingredients suggest, CoSTUME NATIONAL HOMME Parfum is still a bold scent that will be preferred by males with a penchant for oud. Compare this to the original CoSTUME National Homme, and you may be able to get a sense of lightness and more restraint from the relatively new iteration, which was launched in 2020.
Where the original started off rather dense with a quick burst of citrus, CoSTUME NATIONAL HOMME Parfum is softer. Still as zesty, but clearly tightened and toned down to work smoothly with the other notes. The differences are subtle, but they're there, and perhaps the best example of how artful Ropion's approach is – taking his original recipe and twisting it with creamier notes, without actually changing the profile.
There's also better projection and sillage with CoSTUME NATIONAL HOMME Parfum, which turns up the spice factor towards the end of the opening thanks to a stronger presence of cardamom. In fact, the cardamom note could be a bit too strong for some, and it's this surprising presence that best distinguishes for the first half of the parfum's performance. Sparkling grapefruit and cardamom clearly work well together, and the one-two punch of fruit and spice give this a gourmand bent that's instantly recognisable in the same sense anyone would instantly pick up on the spearmint of Amouage Enclave or the lavender of Dior Sauvage Elixir.
The spice is lingering, much like the original, and plays nicely into the lightly worked amber, slightly mossy dry-down, which again represents a sense of restraint over the original and better expresses how creamy and well-rounded this woody amber unisex perfume is.
Top Notes: Cardamom Extract, Grapefruit, Bergamot Oil
Heart Notes: Patchouli Oil, Cinnamon Bark Oil, Vetiver Extract
Base Notes: Musk, Sandalwood, Labdanum
---
---
CoSTUME NATIONAL HOMME Parfum is now available in Australia at $199 for a 100ml bottle.
If you're new to the fragrance game, be sure to check out everything that there is to know about them.