Welcome to Fragrance Friday, where each week we'll be keeping you abreast of the newest and most iconic releases in the dynamic world of men's fragrances. Born out of the desire to showcase one of the most overlooked, yet versatile, elements of any discerning man's style this weekly column will help you finesse your own signature scent.
I completely understand that the fragrance I spotlighted last week, the excellent Casamorati Lira, may not be to everyone's taste. While it's a dependable head-turner and absolutely one of my new favourite scents, a 100 ml bottle also retails for $429. That's too punchy to use as a daily driver, especially for any blokes wanting a quick spritz before rushing off to something a bit more common like the office or after-work drinks. That's where those more accessible perfumes take pride of place, elbowing out the higher-end expressions resting on your shelf when it comes to the day-to-day.
The new version of Dior Homme Sport is a great example of such a daily driver that's affordable yet still something premium and likeable enough to be proud of. It doesn't feel like a compromise when you're reaching for this instead of an Amouage or Creed, and that's testament to how dependable the Dior Homme line has become over the years.
---
---
The original version of Dior Homme Sport, which launched in 2017 is a woody-aromatic fragrance, built beautifully by Francois Demachy to run from the fresh, fruity opening of blood orange, grapefruit, lemon and pear, through to the base of sandalwood and vetiver. It's a great scent, though slightly cloying in the opening.
Coming back for round two, Demachy has flipped the bill dramatically for the new Dior Homme Sport, giving way to an interesting marketing message surrounding the new release. There's more punch to this new version than the last, because of how focused the eau de toilette is on the top with citrusy lemon playing with bergamot and aldehydes.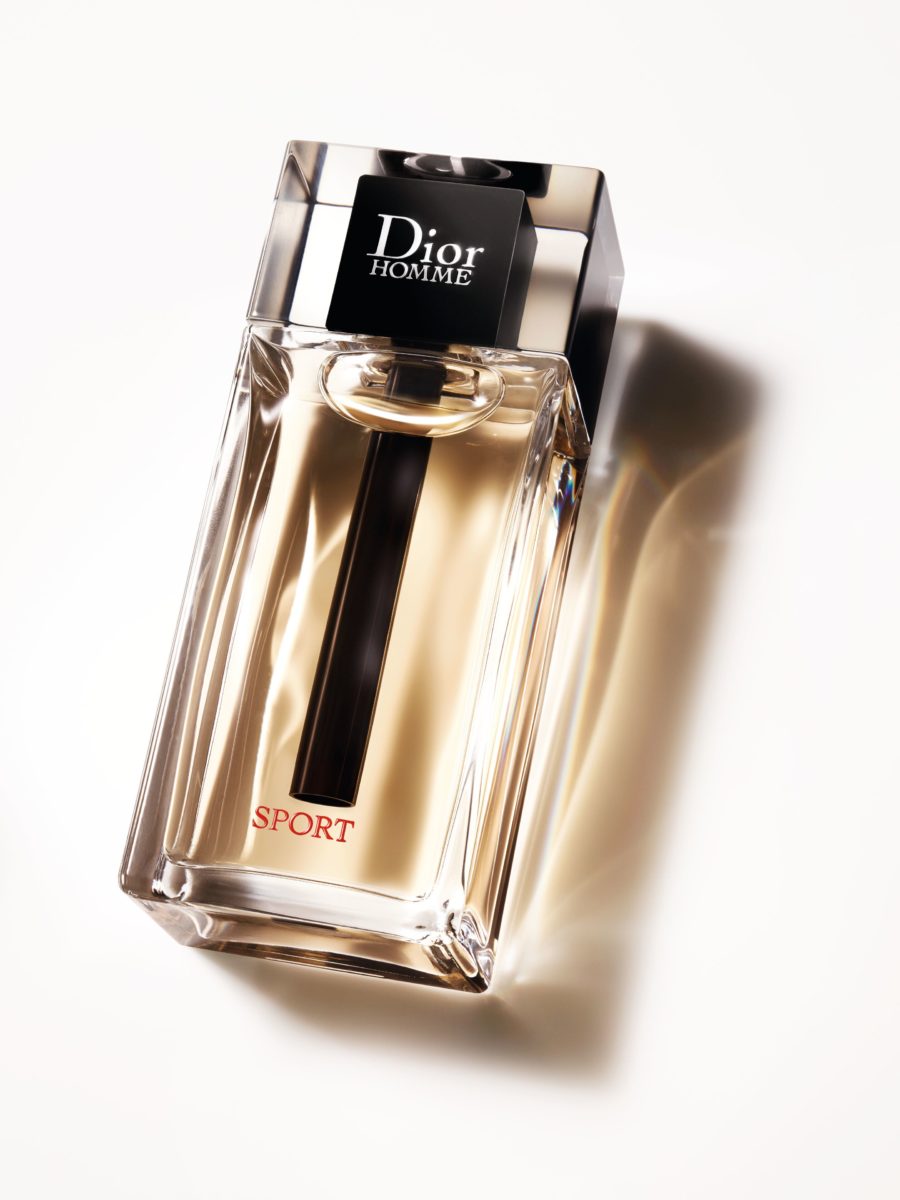 RELATED: The Best Perfumes & Colognes For Men
And the punchiness has swung Dior to surround the new Dior Homme Sport with boxing images, even going so far as to create several poetic videos with younger boxers like Ryan Garcia and Younes Bendjima. I guess the point of all that is to articulate just how pointed the new recipe is, that bouquet of citrusy freshness hitting hard and fast before revealing its more subtle plays. The warm, ambery notes are dialled up in the middle with elemi and pink pepper, while it all rounds up nicely with a smooth, creamy burst of woody notes, delivered primarily by the generosity of frankincense.
And woody really is the point of distinction here. While the new Dior Homme Sport does share the same vibe as its older brother, those heavier woods really set this as an entirely new beast.
Taking away some of the sweetness of the original version and replacing that with a slightly drier and more grounded base has worked well. However, this EDT's impact isn't quite as long-lasting as you'd want, and lacks the lingering presence of something like Dior Sauvage Elixir, which was the label's most recent fragrance release before this. If you want something with greater projection, you may gravitate towards that one instead.
Top Notes: Lemon, bergamot, aldehydes.
Middle Notes: Elemi, pink pepper.
Base Notes: Frankincense, olibanum, amber.
---
---
The new Dior Homme Sport is now available in Australia at $128 for a 75 ml bottle, or $180 for a 125 ml bottle. You can currently get it from Myer only, but it will be available for physical retail and via Dior's website from March 13, 2022.