Welcome to Fragrance Friday, where each week we'll be keeping you abreast of the newest and most iconic releases in the dynamic world of men's fragrances. Born out of the desire to showcase one of the most overlooked, yet versatile, elements of any discerning man's style this weekly column will help you finesse your own signature scent.
There are plenty of niche fragrance houses that attempt to capture a European summer so well, with some of the most quintessential being Memo Paris and Aqua di Parma. The latter, a brand that's become synonymous with a distinctively Italian sense of luxury, is one I want to focus on today given just about every young Aussie is rearing up to head overseas to soak up the European summer they've missed over the past few years.
There's a lot of value in consistency, and Aqua di Parma Colonia C.L.U.B. aligns nicely with the brand's previous expressions to connect well with the original Colonia, which was released back in 1916 and remains one of Europe's most iconic fragrances. As such, what Colonia C.L.U.B. lacks in ingenuity, it makes up for with familiarity. And sometimes that's what you'd want from a fragrance, especially if you've scrolled through some of the Fragrance Friday editions of the previous few weeks and got a sense that I really like those bold, divisive fragrances that try something new.
---
---
Colonia C.L.U.B. isn't trying anything new, really. It's more of what you'd expect when you hear the name Aqua di Parma, but for a brand with such a reputation that's not necessarily a bad thing. Colonia C.L.U.B. is instead an iterative change from the label's most popular fragrances, still aiming the pierce the heart of a European summer but adding some slight gourmand nuances to keep things at least a bit interesting.
On the top, you'll get the expected notes of lemon and bergamot immediately bursting through with a nice, solid layer of citrus to zip you straight to the Amalfi Coast. Standard ingredients for when you want a bit of that La Dolce Vita vibe, but welcome nonetheless as they remain solid throughout the life of the fragrance. Never really wavering despite the spicy twist of pink and black pepper that acts as a bit of a bridge to the earthy notes of shiso and rosemary in the middle.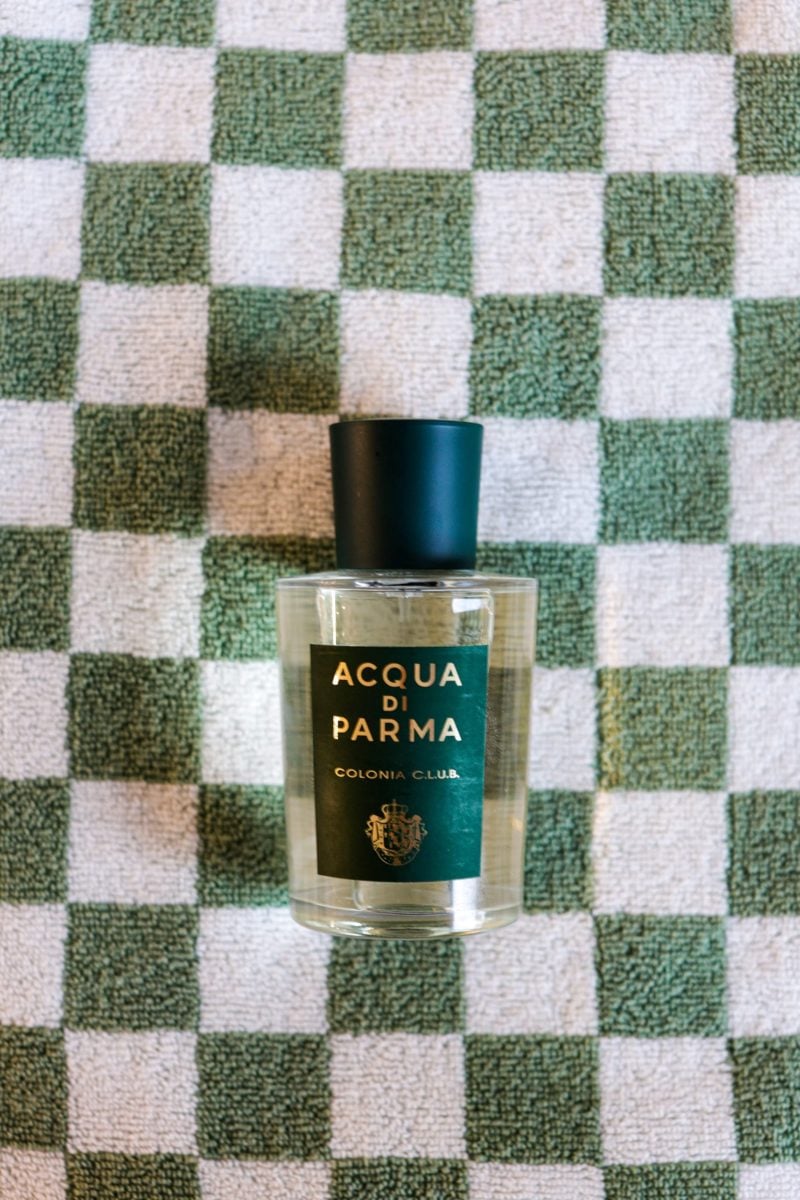 RELATED: Best Perfumes & Colognes For Men
Clearly, Aqua di Parma wants Colonia C.L.U.B. to reflect the original Colonia more than anything else, keeping that structure from the top but grounding in somewhat as the base dries down with cedar and musk for even more of that full-bodied earthiness that plays nicely with the crispiness of the lingering top.
That's disappointing for those who were expecting something newer and a bit more interesting, but perfect for those who want something like the original with only slight changes and a great sense of balance.
Crisp and earthy are the main plays for this Woody Spicy Eau de Parfum, clearly reflected in the rather gentle translucent bottle that's made of clear glass and is strikingly minimal with its dark green and gold accents.
Right now in Australia, the winter season doesn't at all lend itself to a spritz of Colonia C.L.U.B. You wouldn't choose those breezy, carefree notes over something bolder and juicier.
---
---
Yet, if you're heading overseas to chase some summer in Europe, I couldn't think of a new Eau de Parfum more appropriate right now. Although if you asked me to I would likely also point you towards the newly released Dior Homme Sport, which is similar in character. But if we were to compare, a bit stronger and more forward when it comes to citrus. Whereas Colonia C.L.U.B. has a better sense of balance, restraining a bit of that citrus the closer we get to the dry-down but never really losing sight of what aligns it so well with the Mediterranean in the first place.
Top notes: Lemon, bergamot
Middle notes: Red pepper, black pepper, shiso, rosemary
Base notes: Musk, cedar wood
Aqua di Parma Colonia C.L.U.B. is available in Australia at $239 for a 100 ml bottle.