I don't recall the last time I was so impressed with a product, or the presentation of a brand, then when I was introduced to Australian perfume brand Goldfield & Banks.
Last month I caught up with Goldfield & Banks' charming owner Dimitri Weber, and while we waited for coffees to arrive, watched him unpack a lavish leather presentation box and arrange four beautiful bottles upon it, revealing interior drawers with marketing collateral and gorgeous black sample boxes with gold text. Suffice to say; I was impressed, and that was before a single spray of perfume.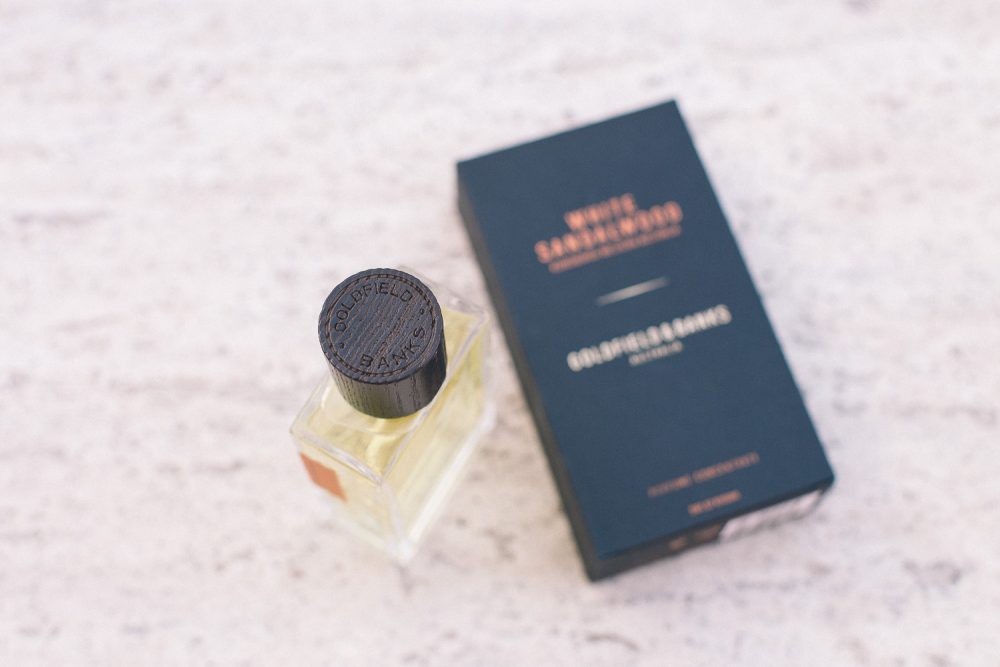 As someone who has produced a product in the past, and been conscious of the lack of effort that had gone into the packaging and general representation of the brand, it was instantly apparent that Goldfield & Banks were not cutting corners in any way. The elegant French glass bottle (which took Dimitri years to source) and the Australian postage stamp label are both a mastery in design, while the gold spray cap conveys a product that is the height of luxury.
---
---
Dimitri is a man with considerable experience in the olfactory industry, beginning his career at YSL before spending time at Issey Miyake, Narciso Rodriguez and Tom Ford, and onto solo projects with House of Porters, Serax Maison d'Être and Mercedes-Benz. During this time he was also in demand as a PR fragrance aficionado and was renowned at identifying future trends in fragrance.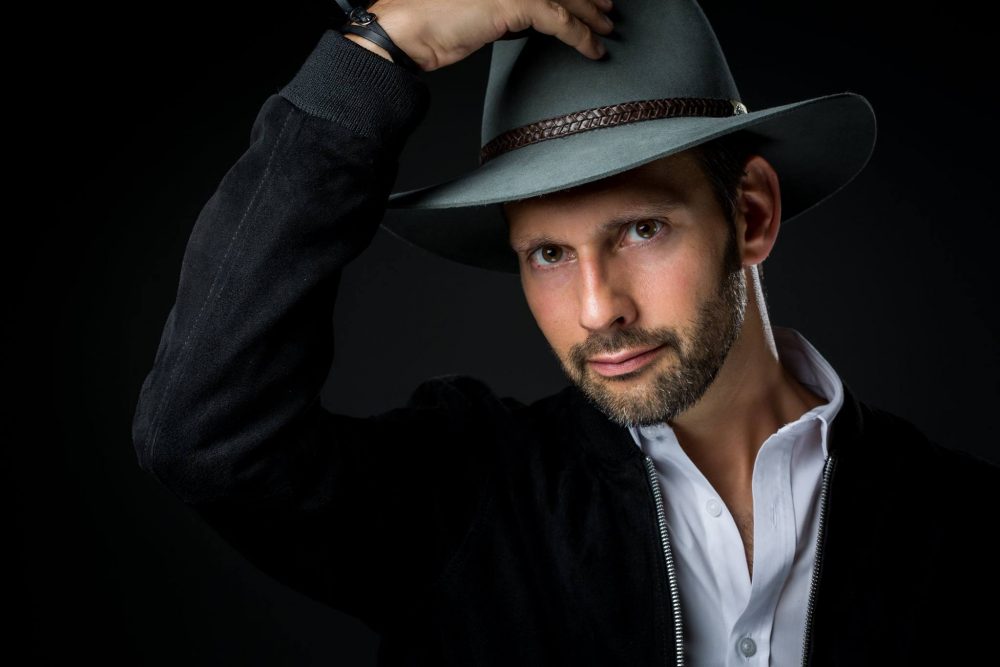 After falling in love with Australia's dramatic, contrasting landscapes, Dimitri set out to capture the extraordinary beauty and share it with the world. Today he resides in Sydney and has been toiling over the Goldfield & Banks concept for the better part of five years.
The name, Goldfield & Banks pays homage to Australia's first botanist and naturalist Joseph Banks. A curious explorer and prodigious collector, Banks' collection of Australian plants, seeds, insects, and wildlife were the first to reveal the vast botanical richness of the continent to the European world. This homage to Banks, shines through the collection, inspiring each scent as much as the regions that they set out to capture.
Goldfield & Banks debut collection is made up of four native botanical scents; Blue Cypress, Pacific Rock Moss, White Sandalwood and Desert Rosewood and each is as wonderful as the next. The gender-neutral range is luxurious and captivating featuring exceptionally rare Australian essences, and oils, previously unexplored in modern perfumery.
Explaining the perfumes is a challenge because it's hard to articulate the sense of quality that comes from each bottle. There is sophistication and depth to the collection I haven't experienced from fragrance in the past, and that realisation enthralled me as much as the scents themselves. Studying the liquid within the bottles, you can see the ingredients, tiny particles floating in a concoction that delivers tangible value from each spray – somehow it feels more real.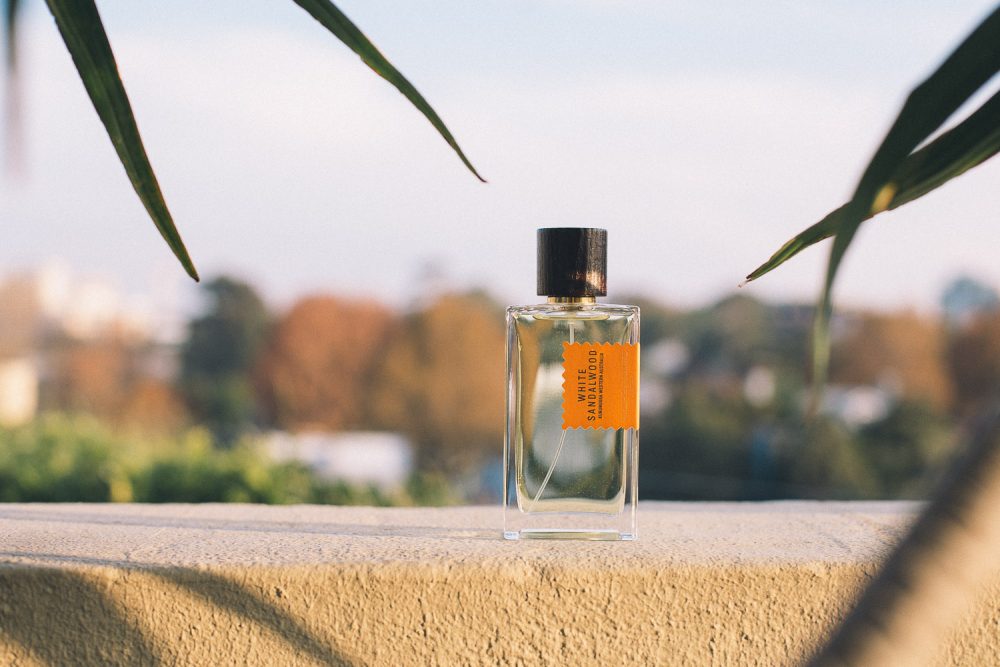 The four scents are entrancing, inspired by various regions of Australia. The strikingly fresh and zesty Pacific Rock Moss takes you on a journey to the shores of a South Coast Beach, battered by the chilly Spring wind, surfboard in hand, skipping over the rocks and diving into the ocean. On the other end of the spectrum, the White Sandalwood transports the wearer to Western Australia with a unique blend of exotic spices and precious wood, drawing on the beauty and rarity of Australian Sandalwood. It's complex, distinguished and utterly superb.
The most impressive thing about this collection is that it's almost impossible to pick a favourite. I was equally taken by the aromatic Blue Cypress and sensual Desert Rosewood, deciding that I could happily own and wear all four scents, and each would take me on a unique and mesmerising journey.
---
---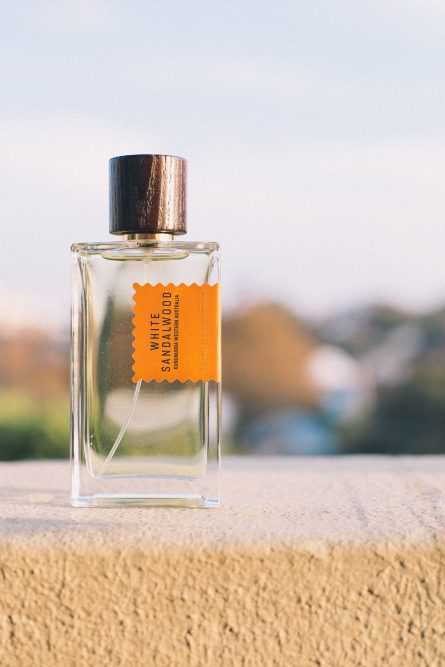 What Dimitri has created here is nothing short of a triumph. These fragrances are simply exceptional, as is the presentation of the brand itself. There isn't a chance you'll be disappointed with a purchase from Goldfield & Banks, I guarantee it.
If you're after some global variety, check out this luxury Italian-made range of fragrances.
For more information head to Goldfield & Banks website.