Welcome to Fragrance Friday, where each week we'll be keeping you abreast of the newest and most iconic releases in the dynamic world of men's fragrances. Born out of the desire to showcase one of the most overlooked, yet versatile, elements of any discerning man's style this weekly column will help you finesse your own signature scent.
Alcohol helps carry fragrance oils, so it's rare to find a high-end perfume that doesn't at least have some alcohol included in the formula. This is typically because an alcohol-based perfume will be stronger with better projection, versus an oil-based perfume which usually has the benefit of longevity. Alcohol evaporates almost instantly after it helps carry the ingredients and breaks down the notes, which is why it's often the ideal base for perfumes. Most of the perfumes we've highlighted so far on Fragrance Friday include some alcohol, which isn't necessarily a bad thing, although many modern perfume houses have been trying to find ways to avoid using alcohol without compromising on the benefits.
French brand Hermetica Paris is one such brand that I believe has found a rare balance in the art of niche fragrances, offering a collection of molecular fragrances that are invariably long-lasting, based on a scientific approach that focuses on the chemical connection between the molecules within the fragrance and those on the skin.
---
---
Oil-based fragrances are fascinating and often some of the best for anyone who likes loud perfumes that won't dissipate in just a few hours. The Amouage Attars collection that launched in Australia recently represents a great, extreme example of this, but at $759 a bottle can be a bit of an ambitious ask for some.
This is why I'm looking at Hermetica Lavincense Eau de Parfum this week. It's fast become one of my favourite fragrances of the year, with a soft and incredibly pleasant profile that successfully seeks to elevate the elegance and fullness of lavender, aiming to brings the plant's many smaller nuances. The purple plant is the dominant note, of course, exploring lavender in different and interesting ways from the top to the base, helping maintain a really unique, pleasant grassy note that develops with assistance for an overall profile that's floral, light and then slightly woody.
Having that kind of ambery, woody base to boil down to keeps things very interesting for the perfume. It could be divisive, but everyone around me that's had a whiff of Lavincense so far has had nothing but good things to say.
The Aromatic Fougere fragrance was launched last year but has finally made its way to Australia, offering a singular fragrance that, in its gilded green bottle, looks fantastic as part of a collection. It's tall, slim and bright green, which I guess is a nice visual representation of the kind of fresh, grassy notes you can expect from the unisex fragrance in the first instance.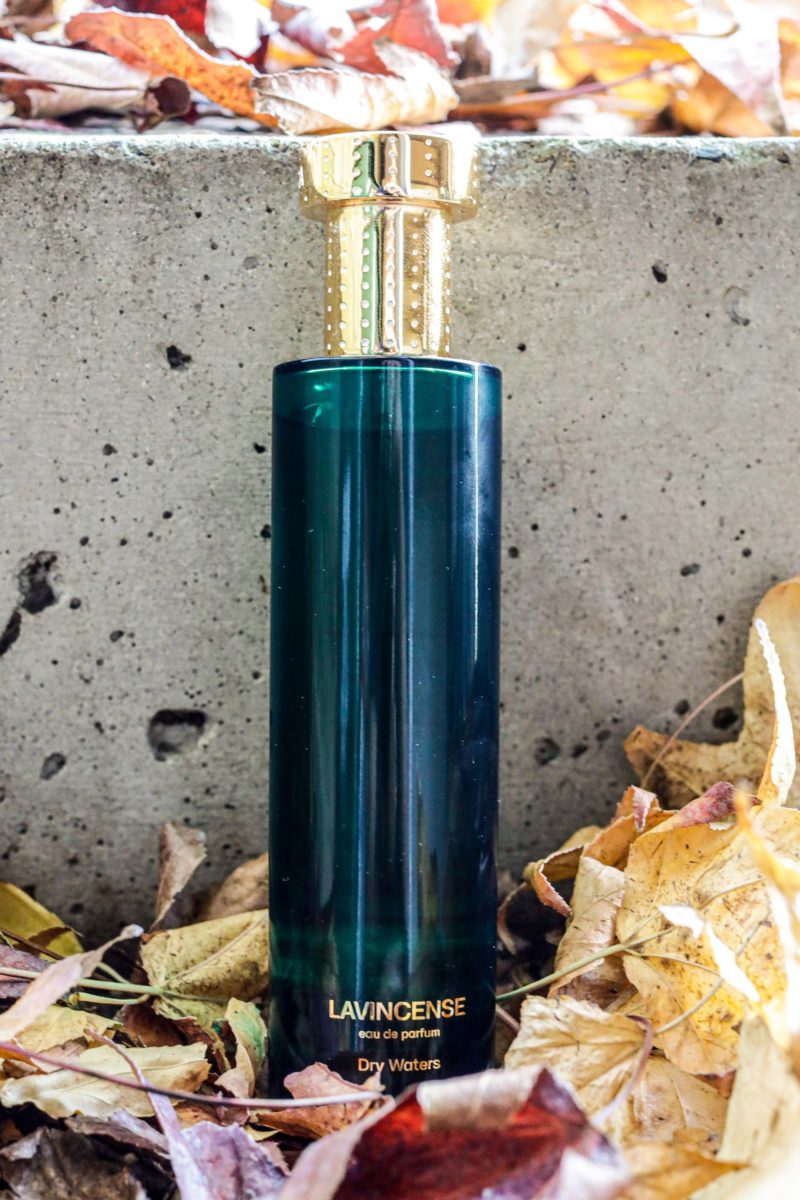 RELATED: The Best Perfumes & Colognes For Men
Although the formula is based on the details of lavender and lavandin oils, the aromatic bouquet that springs from the opening wouldn't be possible without the more nuanced complementary notes that includes discerning pops of bergamot, thyme, pear and moss near the top.
Towards the middle, the botanical vibe takes a bit a smoother, spicier turn with tonka and cinnamon. It's that thyme that kind of sticks throughout the whole thing, working perfectly with the lavender notes to keep the woody base from being too overpowering for the fresh scent.
---
---
And that woody base? Impeccable. It dials in so well, but it takes several hours to get there in the first place. While pear and tonka help the first act skew a bit gourmand, the base is full of smokey cedarwood, leather and amber. It's a curious choice but one that works well to help cut off some of that grassiness and replace that with smooth, masculine and creamy woods.
I'm actually not sure I would have liked this as much if the base notes weren't there to bring a different dimension to the perfume. If Hermetica Paris ever made an elixir iteration of Lavincense, it would be a fascinating experiment to dial up those woods even more and see how they juxtapose with the botanical notes.
Hermetica Lavincense has been formulated with a new generation molecule made from organic cane sugar, the cleanliness of which I have no doubt plays a big part in how soft and approachable the perfume is.
Top notes: Lavender, lavandin oils, pear, thyme, moss, bergamot
Middle notes: Tonka, cinnamon, vanilla
Base notes: Cedarwood, leather, amber
Hermetica Lavincense is now available in Australia at $199 for a 50 ml bottle or $299 for a 100 ml bottle.