Welcome to Fragrance Friday, where each week we'll be keeping you abreast of the newest and most iconic releases in the dynamic world of men's fragrances. Born out of the desire to showcase one of the most overlooked, yet versatile, elements of any discerning man's style this weekly column will help you finesse your own signature scent.
Last week I took a close look at what is now one of my favourite fragrances to date, the pricey Clive Christian Hedonistic from the luxury brand's Addictive Arts collection. The $790 Eau de Parfum is strong but not overwhelming or loud, rather settling on a very light and clean profile that has beautiful projection and sillage.
But sometimes, you want something a bit stronger and much louder. Sure, it risks being obnoxious to some, but your collection should at least include some perfumes that could be a bit divisive and yet completely immersive to others. That's where an Extrait de Parfum plays perfectly into your signature scent, and one of the latest to impress is Maison Crevelli Hibiscus Mahjad.
---
---
As a quick reminder, an Extrait de Parfum is the strongest concentration of fragrance, typically with between 15% and 40% of aromatic compounds. This is in comparison to an Eau de Parfum, the second strongest, which usually sits lower – around 15% with a max of 20% – but is the most popular type of perfume for it's reliable sense of balance.
As such, an Extrait de Parfum typically performs stronger when it comes to projection and sillage, denoting a heavier fragrance that, as above, can be divisive to some. That's what Maison Crevelli Hibiscus Mahjad does well: divide, with a high concentration sitting at 32%.
I sprayed it in the office and the fragrance lingered for hours, still smelling as fresh and weighty three hours after I returned from an event. Some loved it, others not so much. And that's what you can expect when wearing this Extrait de Parfum, which launched last year as a collaboration between Maison Crivelli's founder, Thibaud Crivelli, and renowned perfumer Quentin Bish who was one of two noses behind 2020's incredibly popular Paco Rabanne 1 Million Parfum.
Maison Crevelli fragrances aren't always so strong and forward, but they are almost invariably impressive. Since the very young brand was launched in 2018, the maison has released around 11 fragrances, all of which are very distinctive and speak to a sense of true innovation in modern perfumery. The way Maison Crevelli is able to capture a place in time and successfully connect scent with story is inspired.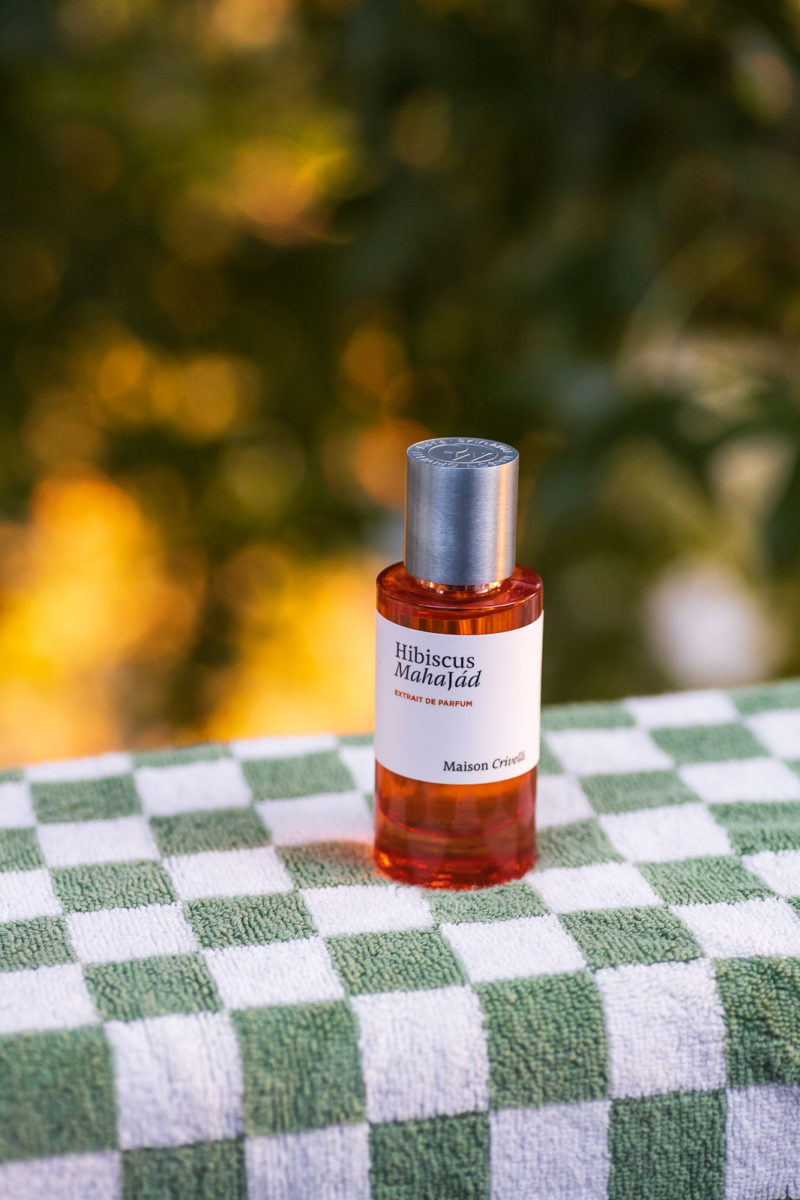 RELATED: The Best Perfumes & Colognes For Men
For Maison Crivelli Hibiscus Mahajad, Bisch was briefed on Thibaud's memory of being served a hibiscus tea in the middle of a gemstone market. It's such a niche, fleeting scene for a fragrance but this is usually the kind of bread-and-butter inspiration that niche perfumery is built on. Whether or not you end up drawn to the fragrance, once you get a whiff of the opening it's hard to deny just how good a job Bisch has done to bring this vision to life.
The Floral Amber fragrance relies on this citrus fruity accords to really bring the hibiscus tea to life. The eye-catching terracotta hue of the juice inside is perfectly connected to the opening, which has an immediate impact of tangy hibiscus that's a lot juicier than most would be ready for.
---
---
The beauty here is that you can immediately tell whether this is something you'll want to wear again, or not. For me, it's somewhere in the middle. It's so strong and expressive that I'd only save this for very specific occasions, I wouldn't want to be known as the guy who smells like a juicy version of hibiscus tea 24/7.
It does take awhile, but nuances of rose, cassis, pomegranate and some blackcurrant do eventually come up to restrain the almost heady marmalade character of the hibisus. As the fragrance turns towards it's more complex and adventurous heart, the sillage starts to really pick up and projection is at its highest.
If anyone has stuck around long enough, the layers dip down into some more accessible and fresher notes, with a little powdery sweet spice from cinnamon and some alluring vanilla with a hint of mint. It's an all-gourmand show here, but it's the vanilla and a supporting leather note that help round out the show quite nicely.
And what a show it is. Not everyone is going to like it, but sometimes those are the most attractive prospects. If someone loves it, they're going to really love it. The opposite is also true, so if you're after something as divisive as it is delicious, the Maison Crivelli Hibiscus Mahajad is something you need on your shelf.
Top notes: Rose damascene absolute, hibiscus
Middle notes: Pomegranate, blackcurrant, ambrette seeds absolute
Base notes: Vanilla absolute, leather, spearmint essential oil, cinnamon essential oil
Maison Crivelli Hibiscus Mahajad is now available in Australia at $349 for a 50 ml bottle.