Historically, the idea of professional skincare treatments has been something mainly targeted towards women. But now, men are finding benefits in the same procedures to help them fix common grooming concerns. With access to male grooming spas, grooming salons, and products targeted for specific problems, solutions regarding the old mug have never been more convenient.
Whether it's acne scars or enlarged pores, the issues that men have always thought to be unfixable are now easily treatable with the help of professional treatments and clinics. To help you gain control over your skin and build your confidence, here are four common grooming concerns that men face and how to fix them.
Large Facial Pores
Men are particularly prone to large facial pores as they tend to have oilier skin than women. Several factors can contribute to enlarged pores, but the most common cause? Debris like oil, dirt, and dead skin.
---
---
This combination can clog pores causing them to expand. The highly sought after treatment that Clear Skincare clinics recommend is its signature HydraFacial. This 30-minute procedure targets enlarged pores by gently exfoliating the skin, which helps remove surface debris, followed by a custom suction tool designed to unclog blackheads and blocked pores, finishing the treatment with a skin-quenching moisturisation, followed by an infusion of antioxidants and peptides.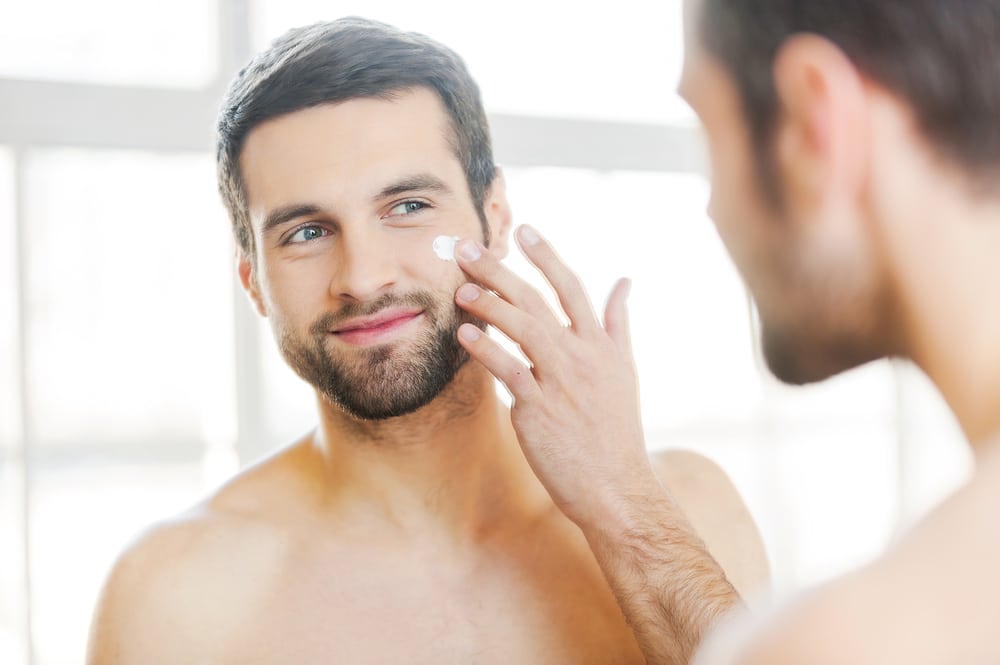 Eye Bags & Dark Circles
Even if you get your eight hours of sleep every night, unfortunately, some of us still suffer from dark circles under the eyes. While lack of sleep can contribute to dark circles, it's also a natural response to the body's ageing process. As we get older, our skin begins to lose its elasticity and natural hydration, creating hollows under the eyes, or casting dark shadows.
The solution: dark circle and tear through treatments using dermal filler. This is a non-surgical way to restore youth and volume under the eyes, correcting the hollows and grooves that create shadowing and dark circles. And the result is a fresher and brighter appearance.
Pitted Scars & Pock Marks
Pitted scars and pock marks appear because cystic acne and breakouts have caused permanent damage to the skin tissue. Cystic acne scars that happen during adolescence can carry through to adulthood.
Clear Skincare clinics SkinPen Advanced Needling treatment can help fade these scars using tiny needles affixed to the end of a pen-shaped device. This procedure creates numerous micro-punctures across the scarred area. The procedure stimulates the skin's natural healing process, leading to an accelerated production of collagen, and cell regeneration which can fill in scars while also tightening pores and evening the overall skin complexion.
Unwanted Hair
Unwanted hair is a very common grooming concern for men. Whether it's on the body or simply an unruly beard, dealing with it anywhere can be a frustrating endeavor. In addition, as men grow older, prolonged exposure to testosterone means their bodies develops even more unwanted hair.
Laser hair removal is a well-known, safe, and effective treatment to achieve a permanent reduction in unwanted hair. Over a series of treatment sessions, the follicle becomes progressively damaged so that hair can no longer grow. Laser hair removal can be used almost anywhere on the body, including the face, making it a superior and longer-lasting alternative to waxing or shaving.
---
---
Common grooming concerns for men are now more manageable than ever with professional skincare treatments. Together, with the help of Clear Skincare Clinics, you can restore that confidence which made you such an operator back in the day.