Welcome to Fragrance Friday, where each week we'll be keeping you abreast of the newest and most iconic releases in the dynamic world of men's fragrances. Born out of the desire to showcase one of the most overlooked, yet versatile, elements of any discerning man's style this weekly column will help you finesse your own signature scent.
Last week I looked at one of my favourite scents of the year with the powerful creamy botanicals of Heremetica Lavincense, satisfying my love of those reasonably loud, sillage-centric fragrances that last long enough to truly evolve on your skin. And while I really love those bold, instantly recognisable fragrances, there is a place for those softer, slightly more restrained scents that are perhaps not as unique but wear incredibly well and successfully capture a sense of place.
I've smelled many of those this year (not everything tested in the Boss Hunting office makes it to this weekly column) and some I'd prefer to use as layering perfumes because they'd need something weightier to blend with.
---
---
It seems for its debut fragrance collection, Moncler has gone for something lighter and thinner yet something no less likeable than some of my favourite Amouage and Penhaligon's perfumes. As a result, the male-leaning Moncler Pour Homme wears beautifully, falling into that woody aromatic slot so well with great work by perfumers Antoine Maisondieu and Christophe Raynaud.
According to all the marketing materials, an alpine forest is the main source of imagery used to anchor this scent with a sense of place. Which makes sense. After all, the highly regarded Italian brand is widely recognised for luxury down jackets that are donned by many well-off apres-ski enthusiasts the world over.
It follows that Maisondieu and Raynaud would then endeavour to craft an Eau de Parfum that tries to capture that feeling of walking through a toasty alpine forest on a particularly cool, crispy day. To do this, they've worked an exclusive alpine green accord into the opening for this perfume, grounded by the very forward, incredibly pleasant and gentle note of clary sage. It's a fresh way to start this perfume, flanked by flourishes of pine resin and cypress to really capture a forest's morning bounty.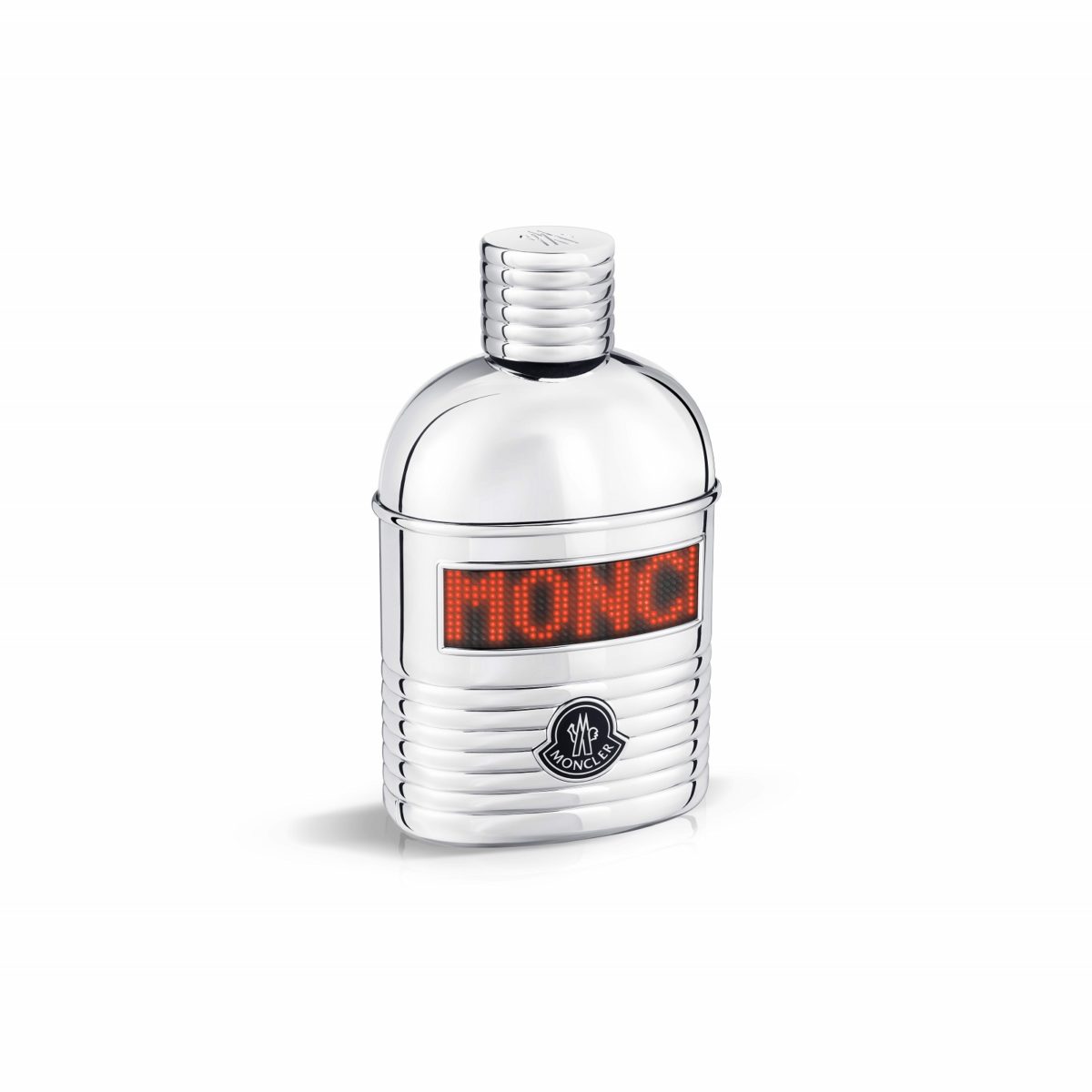 RELATED: Best Perfumes & Colognes For Men
Most modern perfumery features some kind of interplay between freshness at the type and woody warmth at the bottom, but not many capture it so elegantly as Moncler has done here. This unfurling, cacoon-like approach to the profile is intentional. If I could be so indulgent with my words – and I always am with this column (sorry) – perhaps it's an intentional reflection of how Moncler's luxury puffer jackets wrap the wearer in a similar sense of warmth. Premium brands love getting a bit conceptual with the way they work their perfumes, and it's not hard to imagine this is the kind of imagery such a label would go for.
You could easily see yourself wearing Moncler Pour Homme around a luxury ski resort, especially when those creamier notes of sandalwood and amber start coming in at the base. Notes of musk, sage and citrus come through more towards the middle and stick through the journey well, helping keep that freshness forward despite the woods.
Projection and sillage may not be strong, but the scent does linger on the skin for quite a long time. For something that isn't oil-based, that's worth noting.
---
---
There's of course something else about this fragrance. One that's a bit more unique. That'd be the bottle. I've got the refillable 150 ml flask sitting next to me, which is quite a hefty vessel for an EDP beyond the usual 50 ml and 100 ml (the Moncler perfumes are available in various sizes), and oddly enough it has an LED screen.
I do believe this is the first time a perfume bottle has ever had an accompanying smartphone app and a USB-C port. That's because the sightly LED screen is customisable, displaying any scrolling message, in big red lettering, that you choose to type into the app. You simply connect via Bluetooth, type the message, and send it. It looks a bit awkward but adds a nice, playful element that perfumery really doesn't seem much of.
Moncler's logo is included below the screen as a big textured button. You simply press and hold to turn the LED screen on and off.
Some may hate it. Others will love it. I'm not quite sure where I stand. The ribbed silver 'boraccia' bottle is awkwardly large compared to everything else on my shelf, and while I do appreciate that the indents resemble that of Moncler's mountaineering origins, the reflective silver looks a bit boring compared to the ornate bottles chosen by other brands.
Do note that only the 150 ml bottle features an LED screen. The other sizes – 60 ml and 100 ml – look much the same, just without the block screen in the centre.
Top Notes: Alpine green accord, clary sage
Middle Notes: Pine, musk
Base Notes: Sandalwood, vetiver, cedar, amber
Moncler Pour Homme EDP is now available in Australia at $135 for a 60 ml bottle, $200 for a 100 ml bottle and $300 for a 150 ml bottle with LED screen.