Welcome to Fragrance Friday, where each week we'll be keeping you abreast of the newest and most iconic releases in the dynamic world of men's fragrances. Born out of the desire to showcase one of the most overlooked, yet versatile, elements of any discerning man's style this weekly column will help you finesse your own signature scent.
Last week we tumbled nose-first into the lavender-forward beauty of Dior's Sauvage Elixir, the latest in a very successful line of strong, immediately recognisable men's perfumes. And while exploring interesting iterations of classics is always exciting, nothing really compares to an entirely new expression. This time, the Eau de Parfum we want to showcase comes from the historic British fragrance house Penhaligon's.
Penhaligon's Babylon has been conceived as a callback to the ancient world and was apparently inspired by the mysteries of Mesopotamia. At least that's what the marketing surrounding this fascinating scent has implied, even going so far as the spin an accompanying poem that draws images of a city of "lush plantations and laws" and "the epicentre of an empire, with the mathematical miracles of Palaces, Temples and Gates."
---
---
Whether or not that has successfully translated to this perfume's distinctive profile is beside the point. However Penhailgon's arrived at this exceptional scent, I'm glad it's finally here. This is a fascinating addition to the Penhaligon's Trade Routes collection, which is made of perfumes built on images of foreign travel in the age of the British Empire. Penhaligon's Cairo has historically been the collection's breadwinner, but it's clear Babylon, which launched in 2019 as a Harrod's exclusive, is poised to take over.
Given a general release earlier this year, Babylon is an Amber Spicy fragrance delivered in Penhaligon's immediately recognisable ribbon-wrapped glass flacon. What you can expect here is a highly impactful opening of saffron, nutmeg, and coriander notes, doubling down on the Silk Route inspiration by building up this beautiful show of Eastern spices for an oriental flavour.
The profile really is all about the sold middle note though, that being Cypriol Oil. Also known as nagarmotha in Asia, this oud-like note swirls across boundless layers of smoke, spice, and wood, but eventually reveals warm, soft milky notes with a heady dose of vanilla. The undertones of spices still linger, particularly the saffron, which gives this combination an alluring uniqueness that projects very well.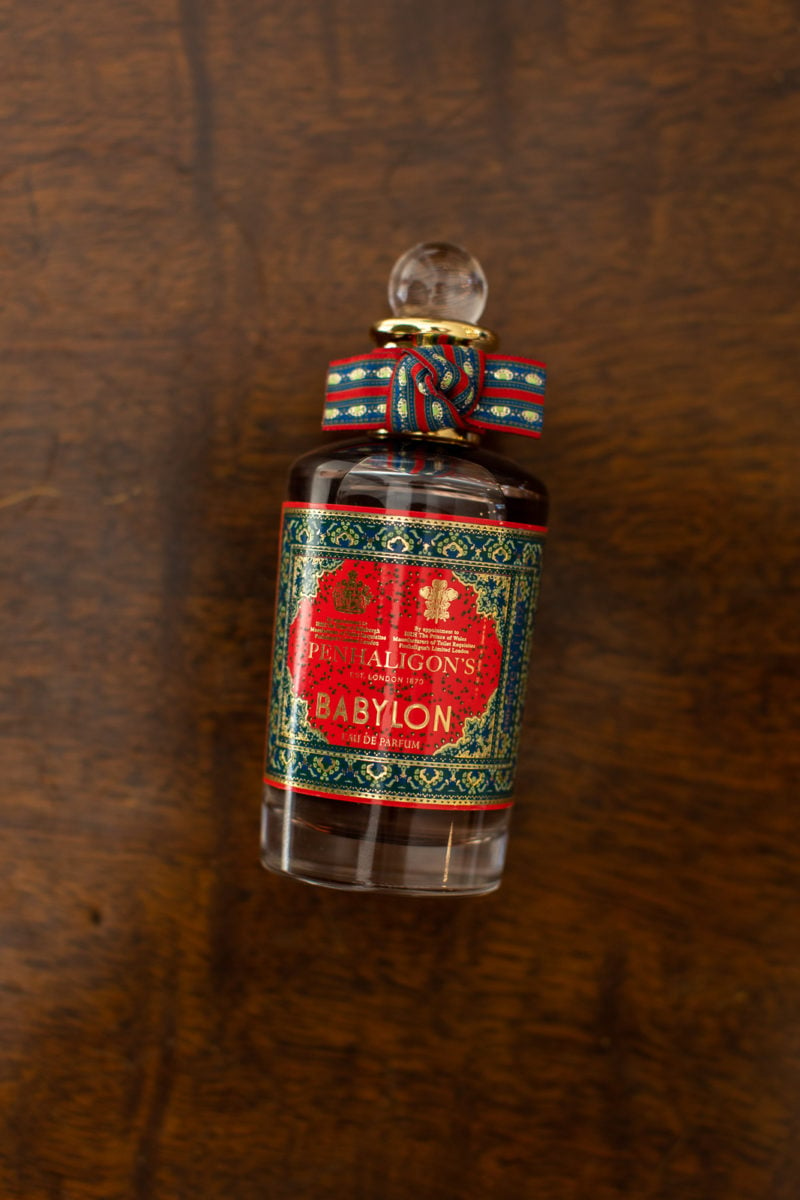 RELATED: 31 Best Perfumes & Colognes For Men In 2021
Fans of Middle Eastern perfume houses like Amouage and Widian should instantly take a liking to this perfume, which is very strong, has great projection and length, and leaves a really beautiful, sweet sillage.
Because the vanilla-like cypriol oil comes in quite quickly, it's uniquely blended with these spices for a very sophisticated signature. The dry-down isn't as unique, however, melting down to the reliable woody trio of cedar, vanilla, and sandalwood. Of course, the vanilla is the bridge here and perfectly connects with the middle to enhance what is almost a soft and milky, slightly gourmand scent.
You may prefer wearing this in the winter or autumn months as the warmth may get lost on those hotter days. But I'm so taken by this unisex perfume that I'd easily wear it year-round.
---
---
Top Notes: Saffron, nutmeg, coriander.
Middle Notes: Cypriol oil.
Base Notes: Cedar, vanilla, sandalwood.
Penhaligon's Babylon is now available in Australia at $349 for a 100ml bottle.