Welcome to Fragrance Friday, where each week we'll be keeping you abreast of the newest and most iconic releases in the dynamic world of men's fragrances. Born out of the desire to showcase one of the most overlooked, yet versatile, elements of any discerning man's style this weekly column will help you finesse your own signature scent.
Christian Dior created quite the beast in 2015 when they released Sauvage, a fragrance that has since become – almost crudely – inescapable. It's not uncommon now to walk past at least a dozen men proudly beaming the fresh Aromatic Fougere scent from their pulse points, reiterating popularity that I doubt even Dior expected. To say it's a modern icon would be reasonable, but its mass appeal has, ironically, turned Sauvage into just as much as a bore for men out to craft their signature scent.
Dior attempted to rectify this, and capitalise on the brand identity, by expanding Sauvage into different concentrations. Sauvage EDP was a fast-favourite, but now all attention is – and should be – on Sauvage Elixir. Released earlier this year, it's a new iteration in the Sauvage family, but represents a stark departure from the original, aimed squarely at Dior loyalists begging for something more unique.
---
---
Sauvage Elixir holds at least some of Sauvage's DNA, but skews in an entirely different direction, and wastes absolutely no time doing so. On the top, it opens with the emblematic fresh soapiness of the 2015 original, but almost immediately focuses more narrowly on lavender. And this isn't any typical lavender. The essence was tailor-made for Dior, blended from multiple harvests picked in Nyons, France and dialled up to include a tinge of vanilla.
Supporting top notes of cinnamon, nutmeg, and primary cardamom and grapefruit linger around nicely, keeping things feeling fresh when that sold middle note of lavender busts through, but there's no mistaking this particular lavender essence as Sauvage Elixir's definitive act.
Lavender was in the middle notes for the original as well, but obviously, Dior was so confident in the essence that they decided to strip away all that Sichuan pepper, pink pepper, and elemi to give their star performer more presence.
The base of the original Sauvage was full of ambroxan, cedar, and labdanum. Dior has abandoned that completely, instead of going for something woodier and more mature, perhaps taking the family away from its summer focus and planting it in the colder months. Sauvage fans may be caught off guard then, but the satisfying spicy base of licorice, sandalwood, amber, patchouli, and Haitian vetiver is very tough to resist.
I would actually say that Sauvage Elixir represents a stronger and more confident direction for Dior's most popular line, pulling it towards something that's smoother and more sensual.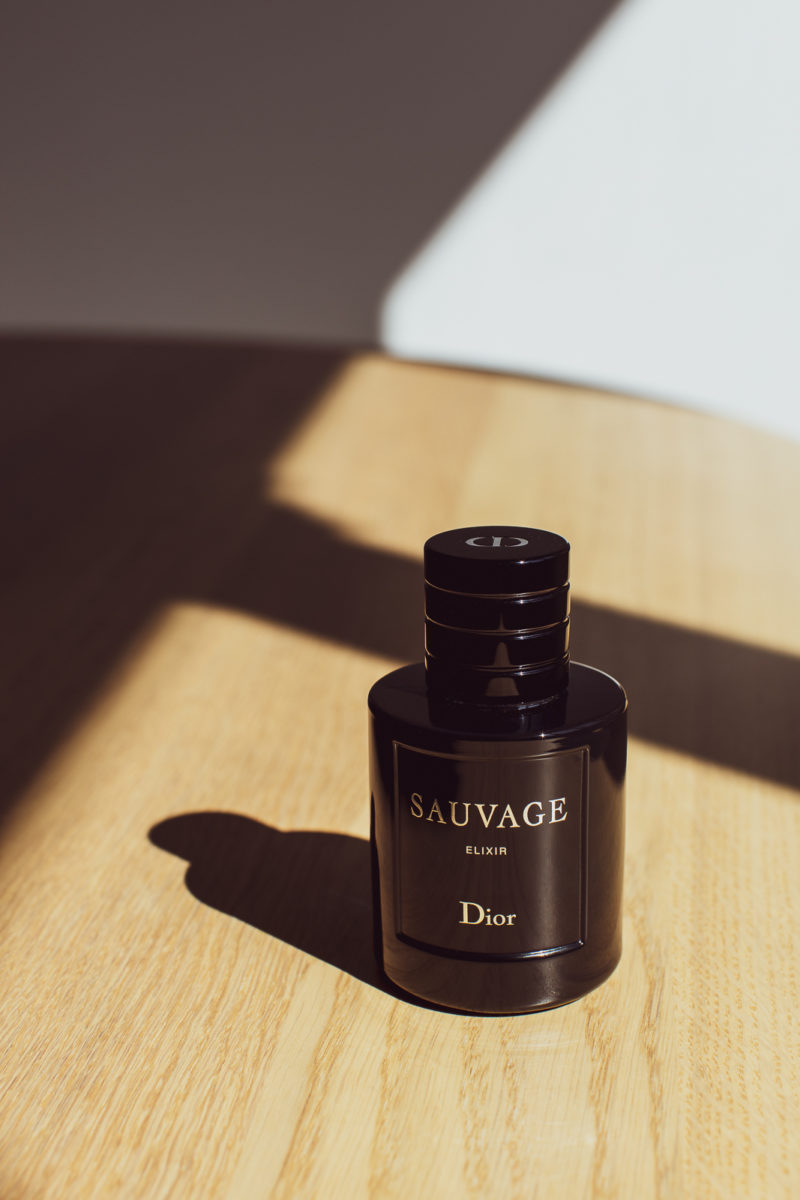 RELATED:31 Best Perfumes & Colognes For Men In 2021
The captivating fragrance was put together by Dior's in-house master perfumer Francois Demachy, who has been a stalwart for LVMH for years and clearly the go-to for those reliable home runs. This is without any doubt another successful notch in his belt, showcasing how he can the original – which he also created – and transform it while still holding onto enough of the original's DNA to justify its name.
---
---
Although Dior could have just as easily made Sauvage Elixir a brand new line. Although it's understandable that they'd want to use the brand name to showcase how dynamic the Sauvage profile can be.
Veering into spice and wood from that typical Sauvage base would have been impressive enough, but what really makes Sauvage Elixir a winner in 2021 is the solid projection. Although it dries down to its base very quickly, you can expect Sauvage Elixir to wear for a good 8 years, and maintain a really solid, thick sillage while doing so. I wouldn't be surprised if you smelt this as strongly on your jacket a few days after application.
It would be almost overwhelming if it wasn't so damn pleasing.
Top Notes: Cinnamon, nutmeg, cardamom, grapefruit.
Middle Notes: Lavender.
Base Notes: Licorice, sandalwood, amber, patchouli, Haitian vetiver.
Sauvage Elixir by Dior is now available in Australia at $205 for a 60ml bottle.