Welcome to Fragrance Friday, where each week we'll be keeping you abreast of the newest and most iconic releases in the dynamic world of men's fragrances. Born out of the desire to showcase one of the most overlooked, yet versatile, elements of any discerning man's style this weekly column will help you finesse your own signature scent.
To kick this series off, we're looking at the newly released Sicilian Leather by Memo Paris, the latest entry in this adventurous brand's acclaimed Cuirs Nomades collection of leather-inspired fragrances.
And that's really where the idea for this editorial series began. Perfume is perhaps the best way to assert your presence in a room, without saying anything. It's a power move; one that helps your style speak to as many senses as possible.
---
---
Sicilian Leather is an incredible example of that, presenting a unisex Eau de Parfum that eschews the heavy headiness you'd expect from a leather-focused scent, taking an intriguing turn towards the more vibrant notes of zingy citrus built up by cedrat, lime, bergamot, and bitter orange.
Tart on the top with slightly bitter touches, the uplifting fragrance moves seamlessly through its 12-14 hour longevity, edging towards dry-down by bringing out a woodier rich white leather accord that's lightly smoked and oily, with a light citric character.
Tangy, juicy citrus runs the show from top to bottom for Memo Paris Sicilian Leather, with beautiful, seamless transitions in between. Once it reaches the white leather accord, you're left with something incredibly seductive in character, still sizzling from those spicy and aromatic notes, thanks to the coriander and cardamom.
A slightly salty accord further connects Sicilian Leather with the Italian island that inspired it, reiterating Memo Paris' penchant for authentically capturing the essence of the many different destinations reflected by their different expressions.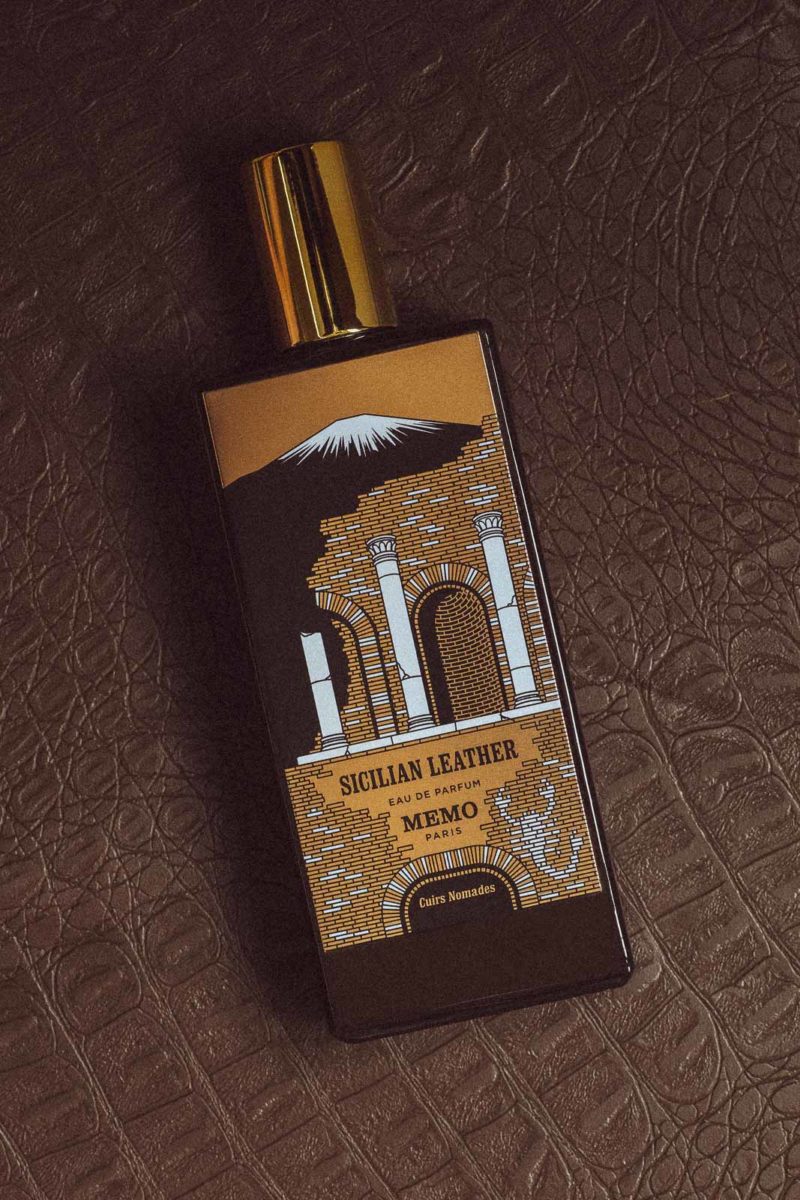 RELATED: 31 Best Perfumes & Colognes For Men In 2021
After all, Memo Paris is a brand that was built on the idea of travel. The Parisian perfume brand was founded in 2007 by Clara and John Molloy, dubbed Memo because each scent is conceived as a snapshot of a place, centered around the dynamic between scent and memory. The brand's mission statement only furthers this, often quoted as "giving the fragrance a direct link with that state of reminiscence and sensitivity specific to travel and discovery."
A series standout for Memo Paris has always been Irish Leather, but Sicilian Leather perhaps best represents the collection's sense of place. A zesty Mediterranean summer is defined and is a testament to the irrepressible talents of perfumer Yann Vasnier, who has been known to work up these fresh, coastal profiles before.
---
---
Capturing the region with Sicilian Leather is reminiscent of his work with Carner Barcelona in 2019, creating the summer-perfect Fig-Man. Sicilian Leather is an even stronger example of Vasnier's work, building up to something that's a sharp jab of freshness overlaid onto a very classic style.
Upon application Sicilian Leather is sophisticated and grounded, yet still fresh and effervescent with a punch of lime – of course, this changes on dry down as the leather notes creep through and lay to rest on the skin. Interestingly, Memo claims the scent is unisex but it's hard to imagine Sicilian Leather on a female – it's still far too dominant.
Fans of Tom Ford Tuscan Leather or Molton Brown's Russian Leather will enjoy this fresher interpretation, however, it's still a powerful, arguably polarising perfume, which exists to make a serious statement.
Top Notes: Leather, lemon, bitter orange, cedar.
Middle Notes: Lime, bergamot, violet leaf, coriander, cardamom.
Base Notes: Akigalawood, Guaiac wood, balsam fir, patchouli.
Memo Paris Sicilian Leather is now available in Australia at $399 for a 100ml bottle. For those who like the sound of the leading citrus, sans the leather, check out CoSTUME NATIONAL Homme.