All great men command a physical presence that demands the admiration of others. Just as many of these men had their signature look and style, so too did they possess a signature scent. Cologne is the most underrated and under-used of all fashion accoutrements, however many of history's greatest men defined their everlasting personalities with the help of iconic fragrances. Here's a handful to inspire your own signature scent.
Signature Scents
Roger Moore – Jicky by Guerlain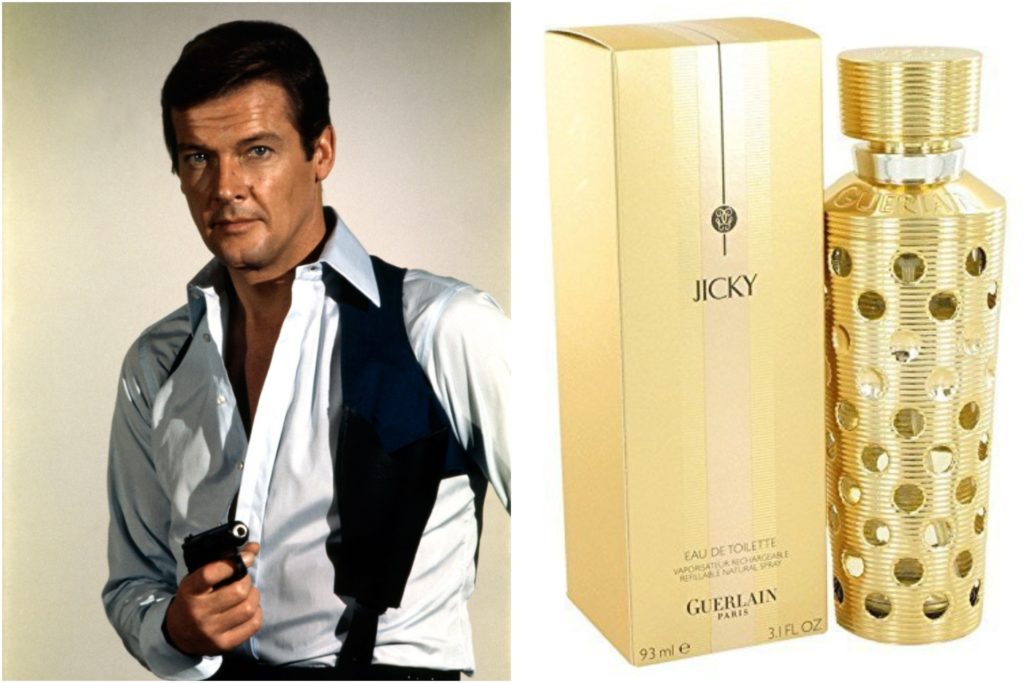 Arguably the greatest ever to play 007, Moore required a complex yet grounded signature scent which he found in Guerlain's Jicky. Although initially made for women, Roger Moore found that the sparkling notes of Jicky were balanced by a warm undertone. Many men followed Moore's example.
$120 – guerlain.com
---
---
John Lennon – Witch Hazel by Quinn's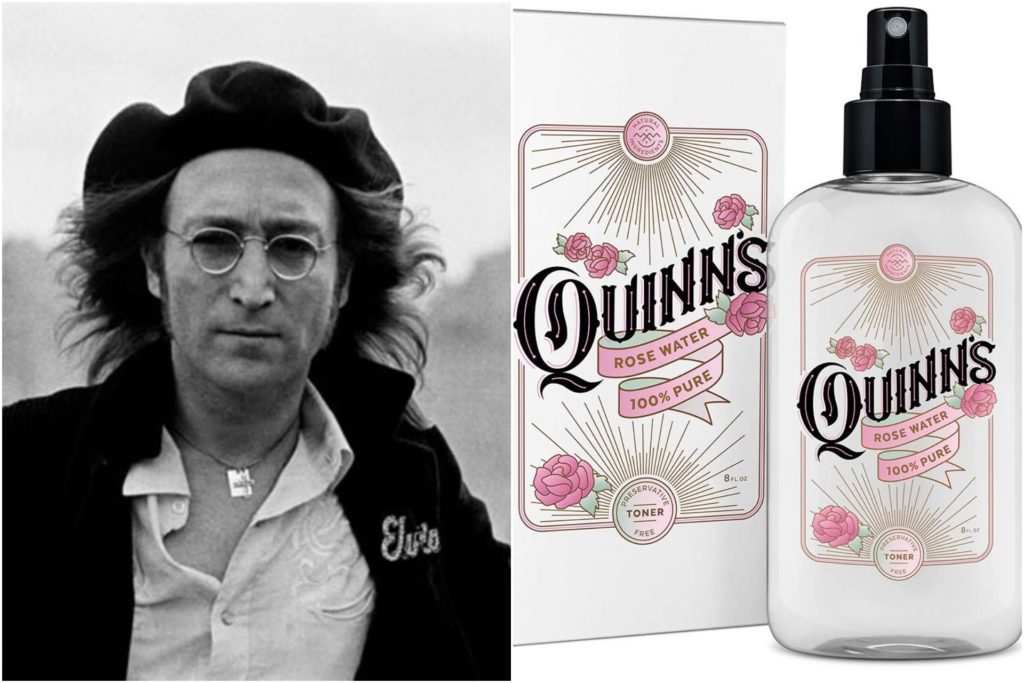 Just as his music, style, and opinions were influenced by his wife Yoko Ono, so too was John Lennon's signature fragrance. In an effort to keep his skin in good shape during his many tours, John Lennon employed the use of Quinn's Rose Water Witch Hazel which was useful as a general moisturiser as well as a pleasant perfume.
$24.95 – amazon.com.au
Clark Gable – Chypre by Coty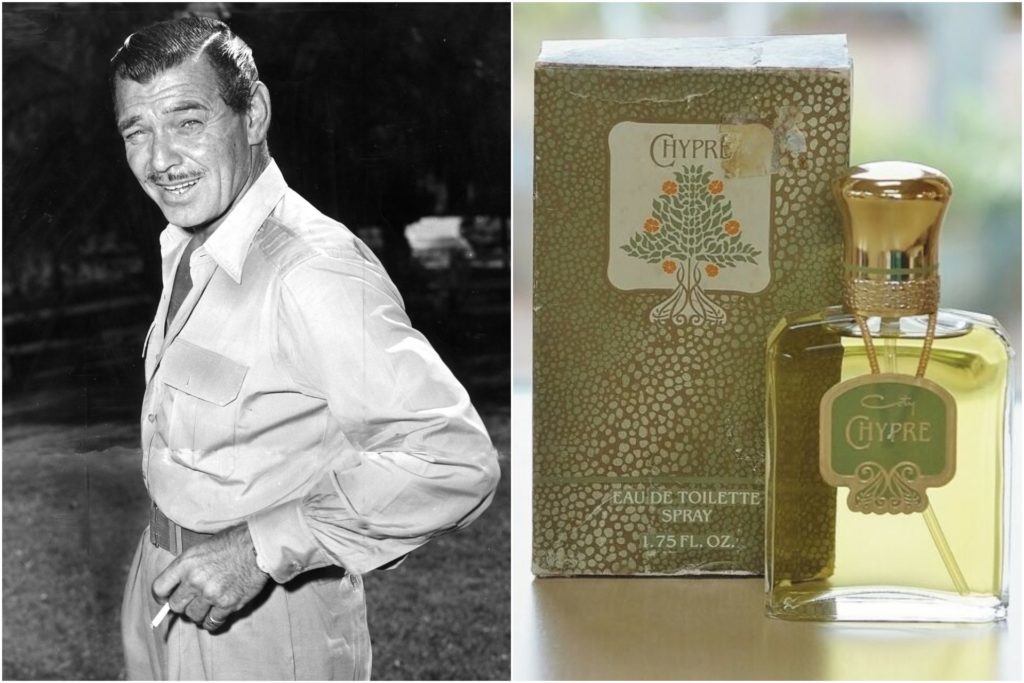 Continuing the feminine scent trent, Clark Gable's perfume of choice was Coty's Chypre – which is the French term for the island of Cyprus. The fragrance's top notes are especially citrusy, but more base notes include an earthy mix resulting in a flamboyant signature scent for a man such as Clark Gable.
Discontinued
Prince – d'Hadrien by Annick Goutal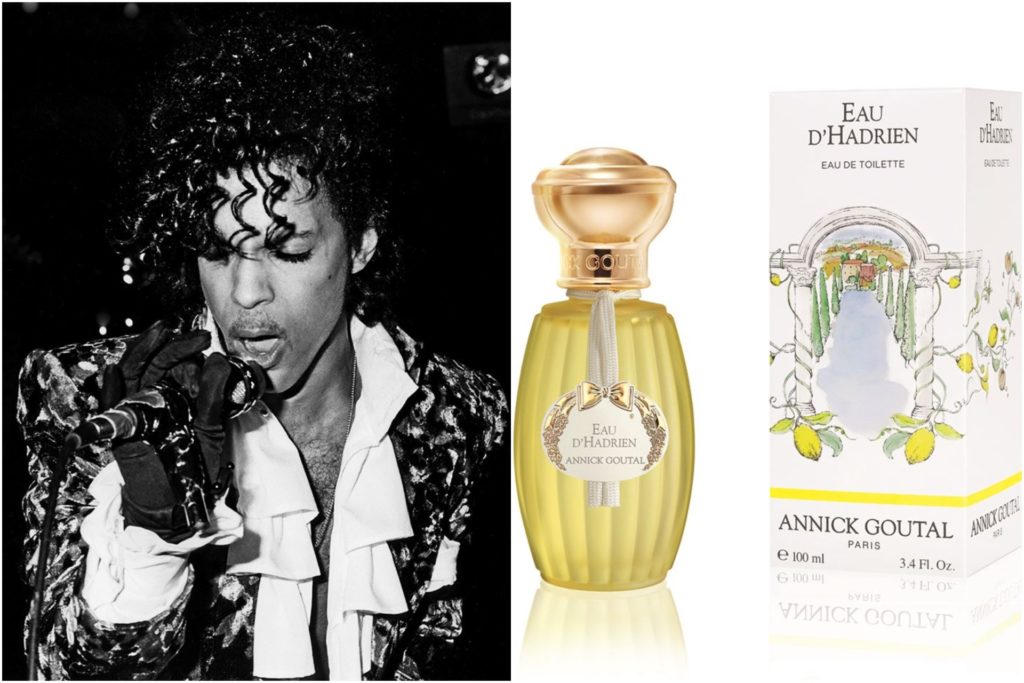 It's not surprising that Prince's fragrance would be as exotic as the man himself. Just like his charismatic character, d'Hadrien by Annick Goutal is airy and light, yet exponentially potent. Prince was also known to work his way through a number of other Annick Goutal's releases.
$154 – amazon.com.au
Humphrey Bogart – Tabarome Millesime by Creed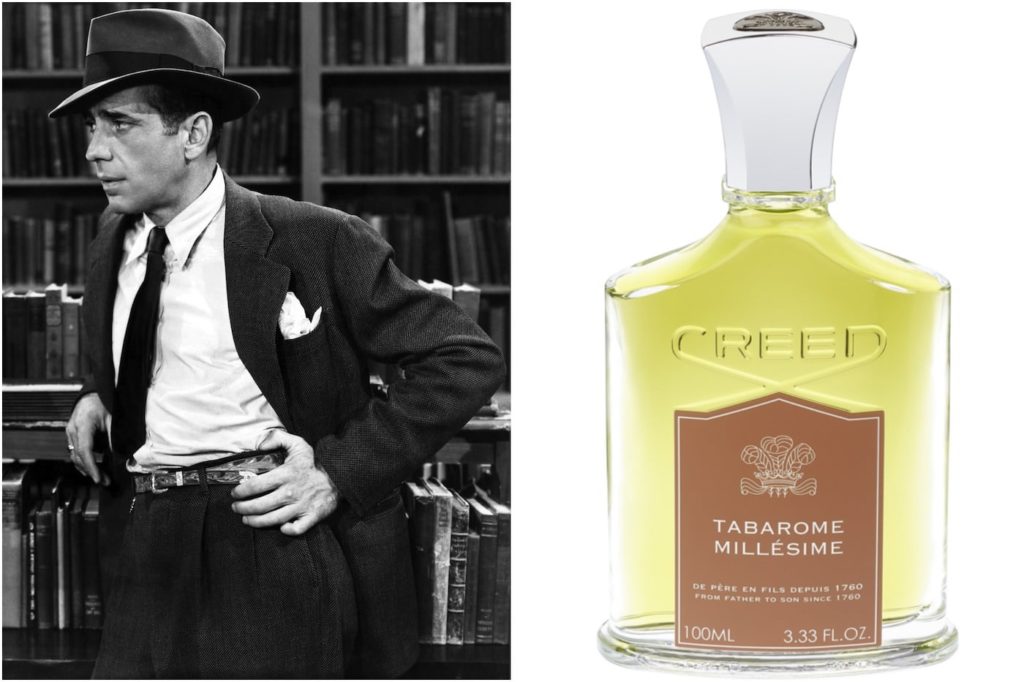 One of our best winter fragrance picks, the first Creed wearer on this list is Humphrey Bogart. One of the 20th centuries finest actors, Bogart required a strong signature scent. And, according to Creed's website, Tabarome Millesime is 'a fragrance for men who aspire to be leaders.' It was rare to find Bogart without Creed on his neck and a Scotch in his hand.
---
---
$389 – libertineparfumerie.com.au
George Washington – Number Six by Caswell-Massey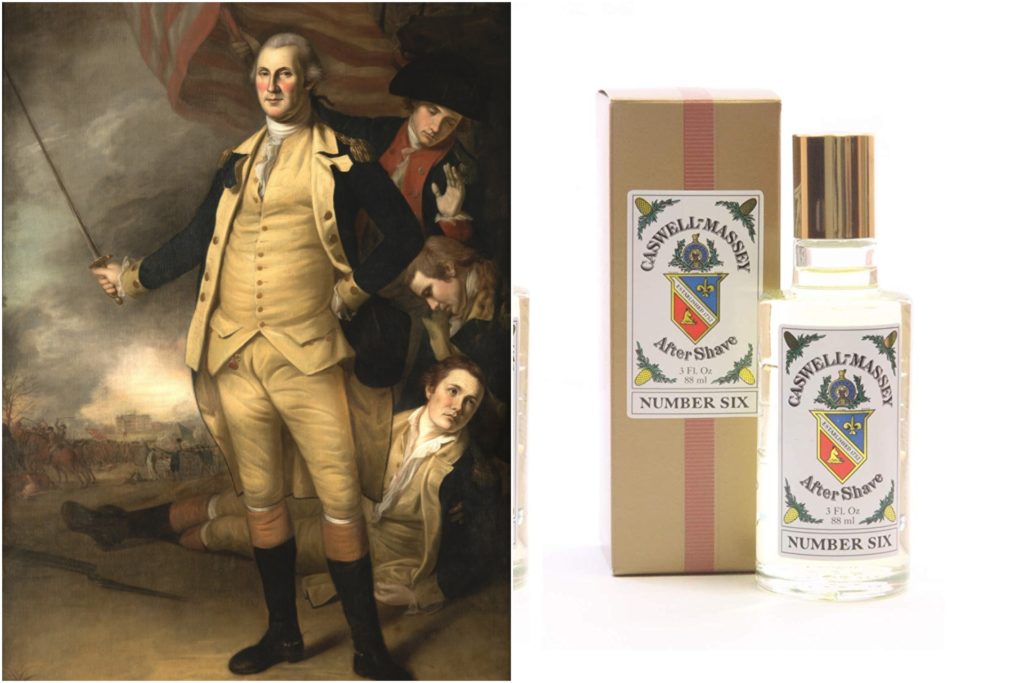 As the First President of The United States, one would expect George Washington's fragrance to be earthly and aristocratic. However, the President preferred Caswell-Massey Number Six – a polite, citrusy, and light male fragrance. Perhaps this choice was a silent protest to the British royal favourite Creed.
US$44 – caswellmassey.com
Burt Reynolds – English Leather by Dana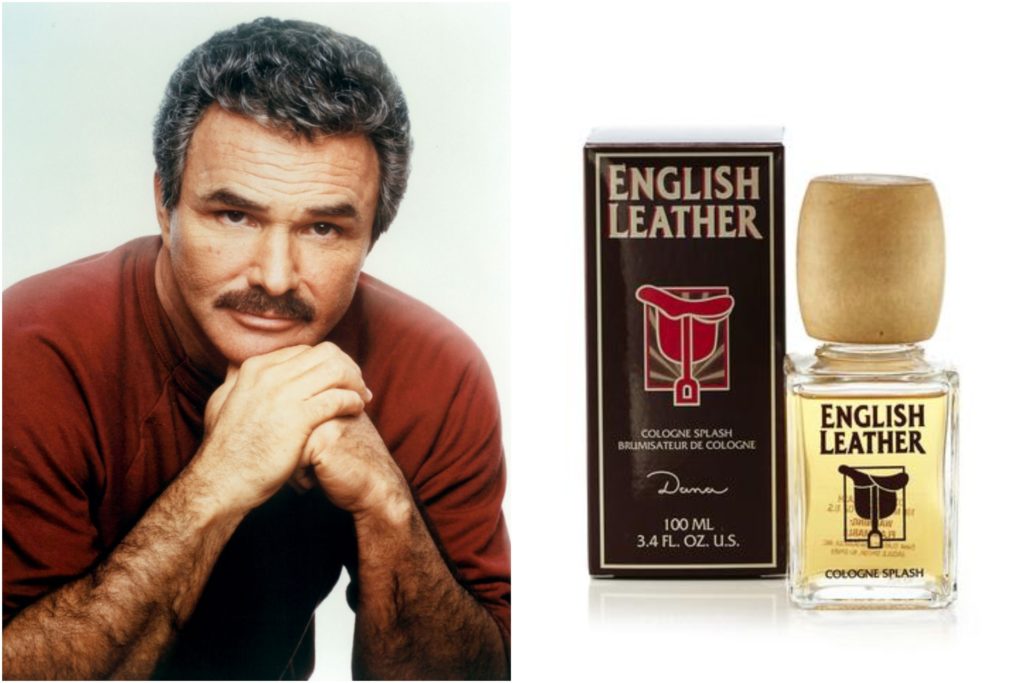 Long renowned as one of the manliest men in Hollywood, Burt Reynolds required a burly smell to match his bravado. There exist perhaps no more masculine tone in the world of fragrances than that of leather, which Dana's English Leather Cologne evidently possesses.
$69.50 – catch.com.au
Karl Lagerfeld – Heure Exquise by Annick Goutal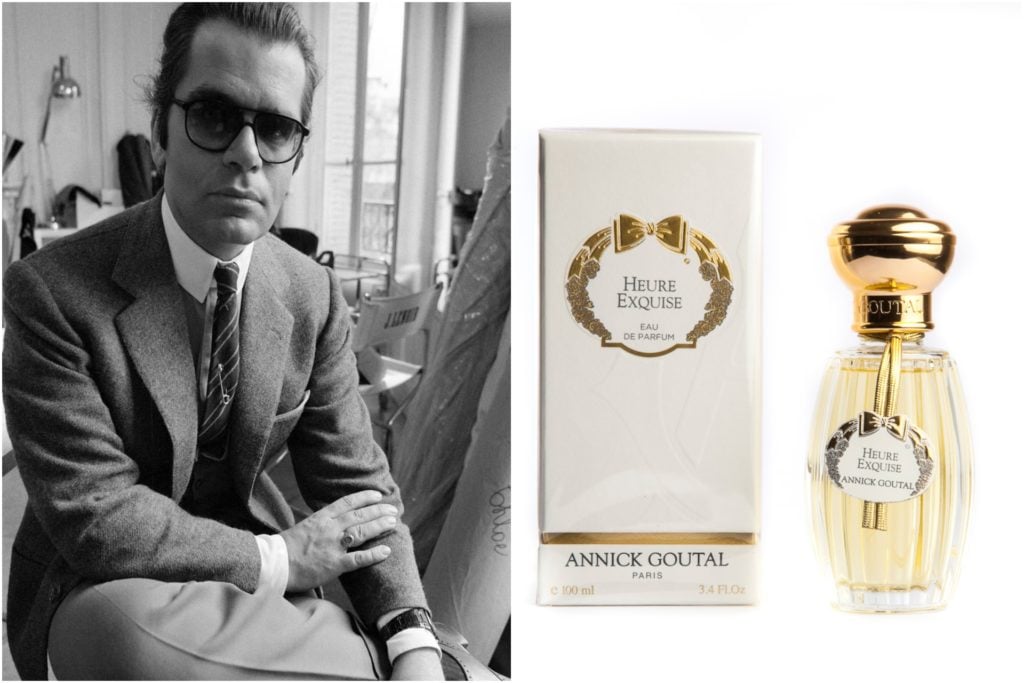 The late Karl Lagerfeld had an immeasurable influence on modern fashion and design. Therefore, it may come as no surprise that the man knew his fragrances. Annick Goutal's Heure Exquise – which translates to 'Exceptional Hour' in English – is especially floral, a stark contrast to the lack of colour the man wore.
$225 – feelingsexy.com.au
RELATED: 'Karl Lagerfeld's Legacy Extends Beyond Fashion With This Beautiful Audemars Piguet Royal Oak'
---
---
Frank Sinatra – Bois Du Portugal by Creed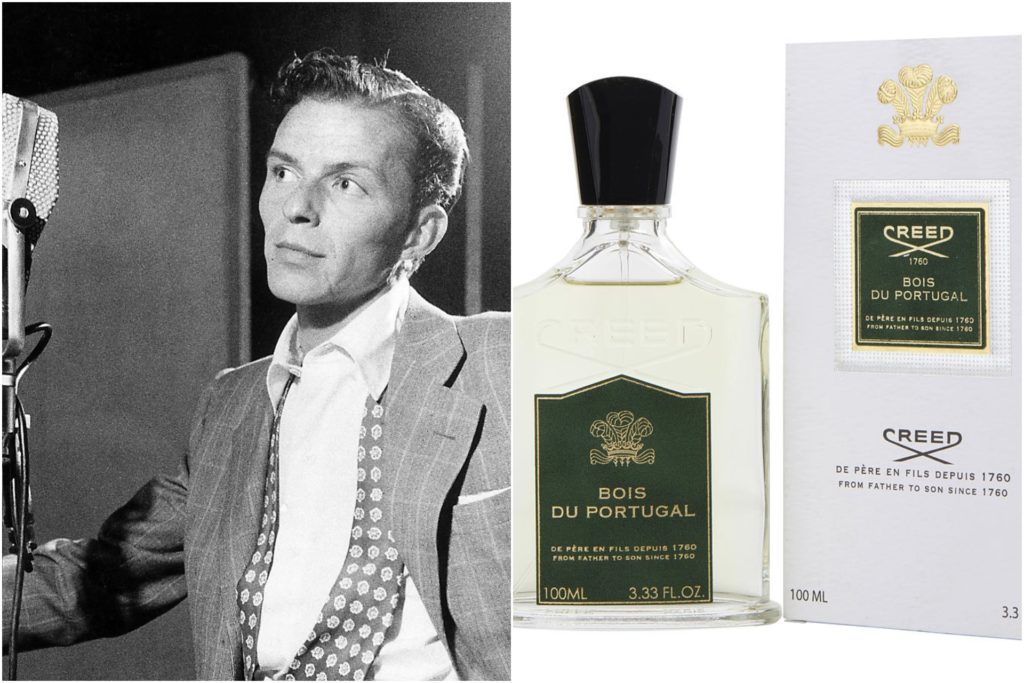 With a voice and style as suave as Sinatra's, a strong signature scent was absolutely essential. Sinatra's essential was Bois du Portugal by Creed. Inspired by the fragrant trees of Portugal, this scent is light and citrusy yet especially woody, reflecting the very smell of the trees themselves. Bois du Portugal was ideal for a worldly man such as Sinatra.
$389 – libertineparfumerie.com.au
John F. Kennedy – Jockey Club by Casswell-Massey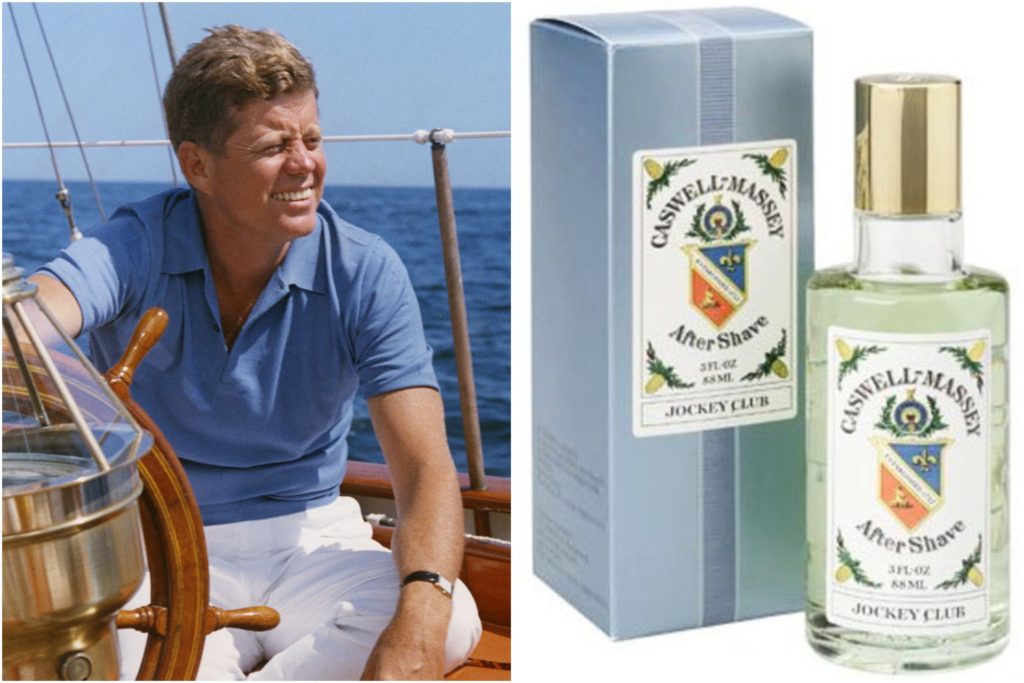 A life cut far too short too, John F. Kennedy's signature scent was one for the history books. Perhaps as a sign of respect for his First President, Kennedy also wore a Caswell-Massey release – Jockey Club. The name was a suitable match for Kennedy's preppy look and includes a musky, wooden scent. JFK was also known to wear Creed's Original Vetiver.
US$44 – caswellmassey.com
Jack Lemmon – Bijan for Women by Bijan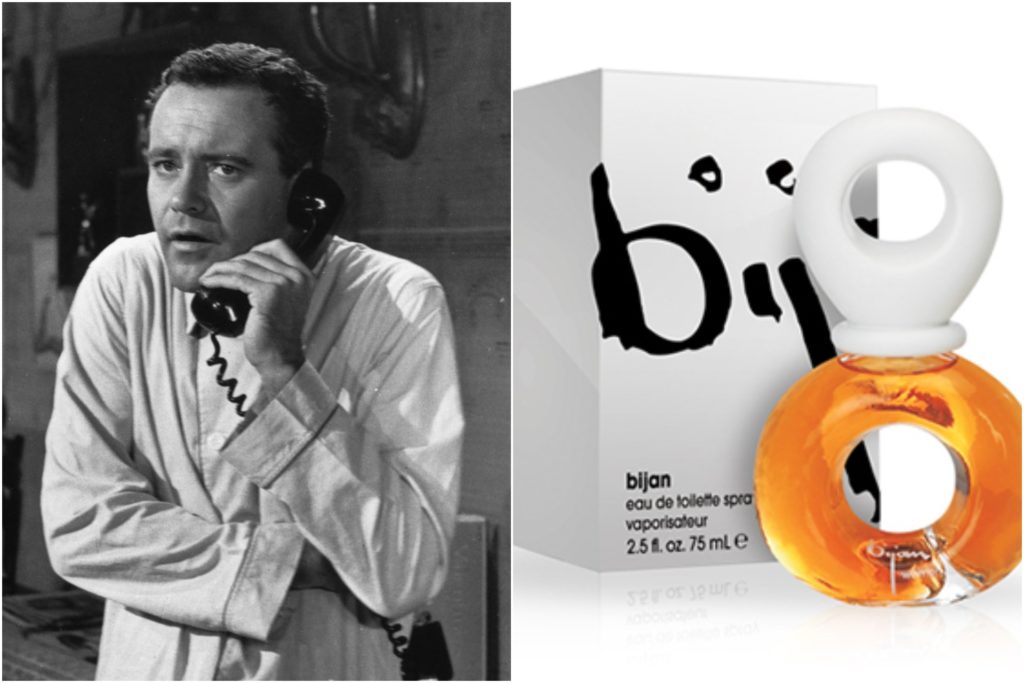 The eight-time Academy Award nominee had an infatuation with the self-titled Bijan for women. The top leafy notes are accurately balanced by a series of earthy base notes such as vanilla and sandalwood. Bijan preaches quality and exclusivity with their fragrance, just as Lemmon did with his acting.
$39.90 – amazon.com.au
Ernest Hemingway – American One by Krigler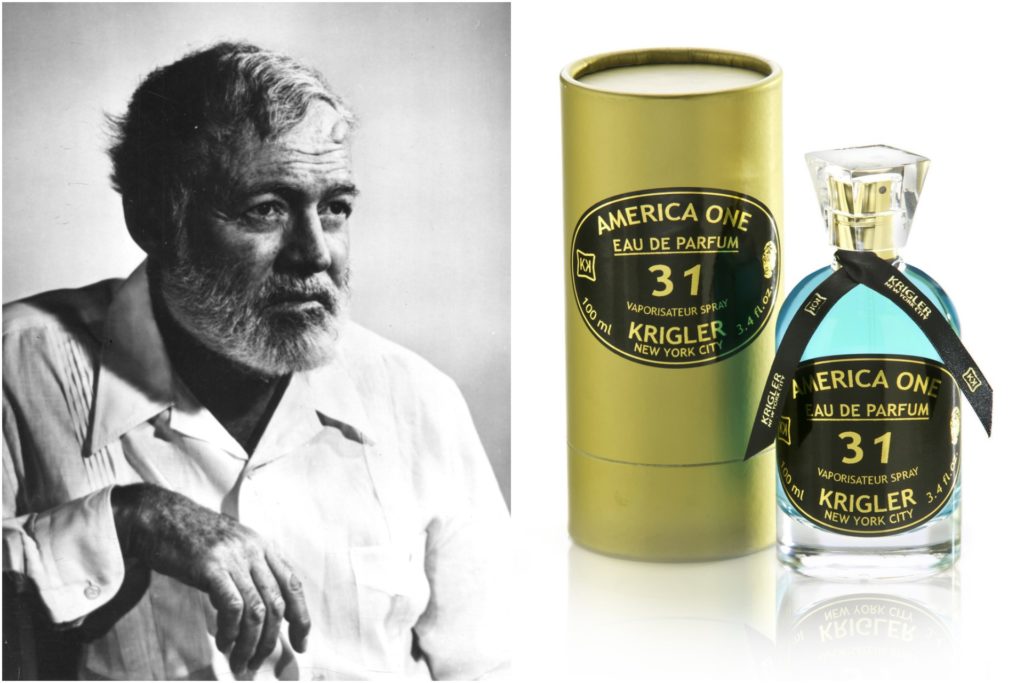 As an author, Hemingway didn't need to spend a wealth of time around people and, therefore, had no real reason to have a signature scent. Yet this did not stop him from smelling as smooth as his writing read. The American One on behalf of Krigler is a peppery and lively scent, and one of Hemingway's favourite.
US$405 – krigler.com
---
---
Napoleon – Cuir de Russie by L.T. Piver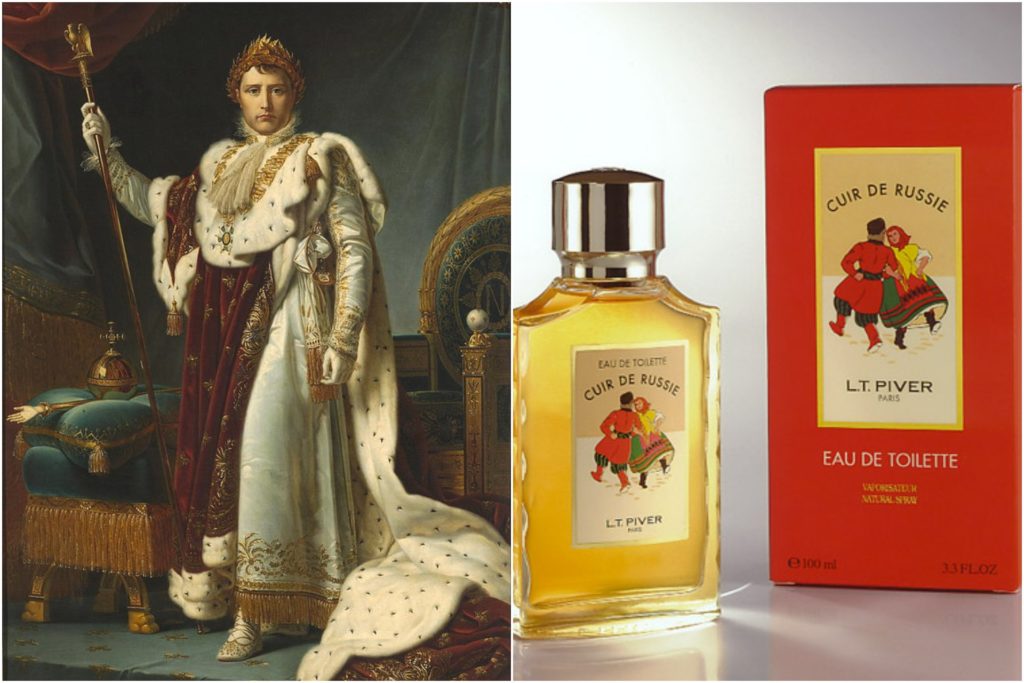 The debate over whether Napolean is a 'great man' is a debate for an entirely different article. However, as the man who at one time ruled over most of Europe, having a commanding scent would be equally important as maintaining a commanding presence. Cuir de Russie means 'Russian leather' in French and its scent reflected its name.
N/A in Australia
Ian Fleming – No. 89 by Floris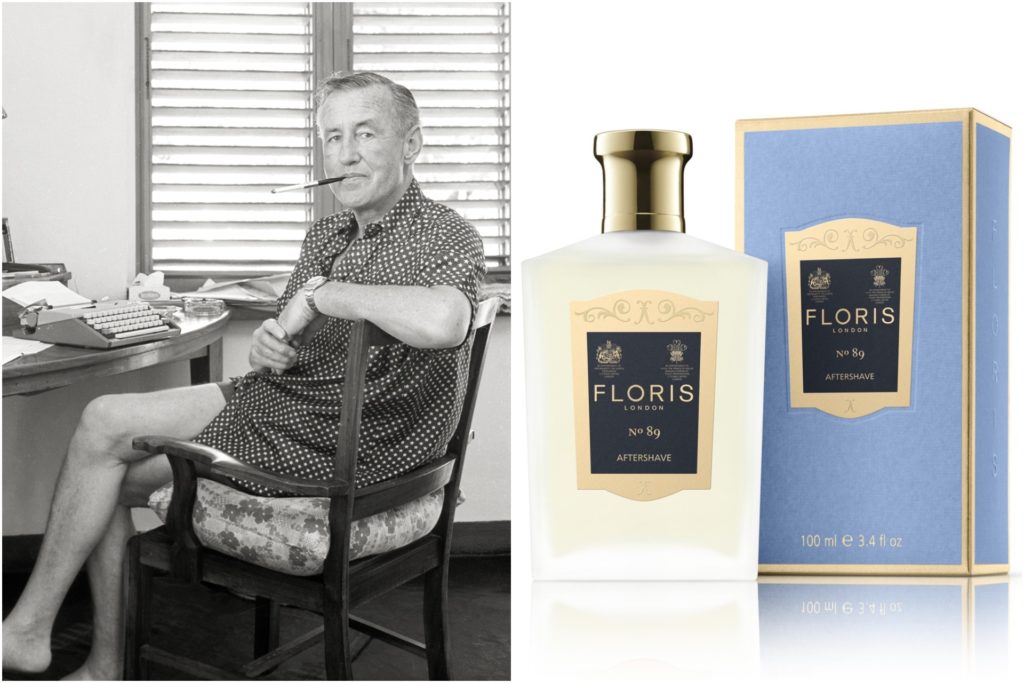 Our final Bond reference, Ian Fleming required a style that reflected his most intriguing character. Floris' No. 89 was as complex as it was British and therefore perfect for Fleming. This scent balanced bold orange and lavender notes which were levelled by undertones of musky cedarwood.
$190 – libertineparfumerie.com.au
If you're still looking for your next signature scent, check out our 5 best signature colognes for winter.