Welcome to Fragrance Friday, where each week we'll be keeping you abreast of the newest and most iconic releases in the dynamic world of men's fragrances. Born out of the desire to showcase one of the most overlooked, yet versatile, elements of any discerning man's style this weekly column will help you finesse your own signature scent.
Tom Ford perfumes always seem to flitter in and out of my radar every few months. Reliable favourites like Black Orchid, Noir De Noir, Oud Wood and Neroli Portofino are always an essential part of any collection. And even incredibly divisive gourmand scents like Lost Cherry and Bitter Peach are excellent if you layer them properly (Black Orchid + Bitter Peach. Thank me later). But in this game, there are just so many exciting new releases that one of the industry's most iconic names always tends to get a bit overshadowed.
Tom Ford is hoping to reassert his firm grip on the world of fragrance with his latest Private Blend expression, Ebene Fume (Ébène Fumé if you want to be specific), which has recently launched in Australia and is already touted as one of the man's finest in years.
---
---
And while I would choose Tom Ford Black Orchid or Tom Ford Oud Wood over this on most days, it really is a worthwhile investment. Formulated as an Amber Woody fragrance, Ebene Fume (translated as "smoked ebony") is, as expected, a bit punchy when it comes to the price tag, but does offer a very interesting primarily resinous profile in return.
On the top, you've got incense and palo santo smoke coming through immediately, leading rapidly to black pepper and lightly spiced violet leaf. I'm getting a slight impression of coffee beans from it all, very lightly roasted with a caramelised character which most likely comes from the resins in the base. The bridge is where most of the interesting, moving away from the roasted nose of the opening show and moving onto leather, labdanum, cade oil, papyrus and rose.
That rather busy mid-show lays the groundwork for the African ebony wood that Ebene Fume's identity is centred around. I'm going to go ahead and assume the rose is the reason all this leather-bombing is lighter than I would have expected from Tom Ford, nicely balancing the bridge to make it much more impactful when those luxurious woods and resins really take hold during the dry-down.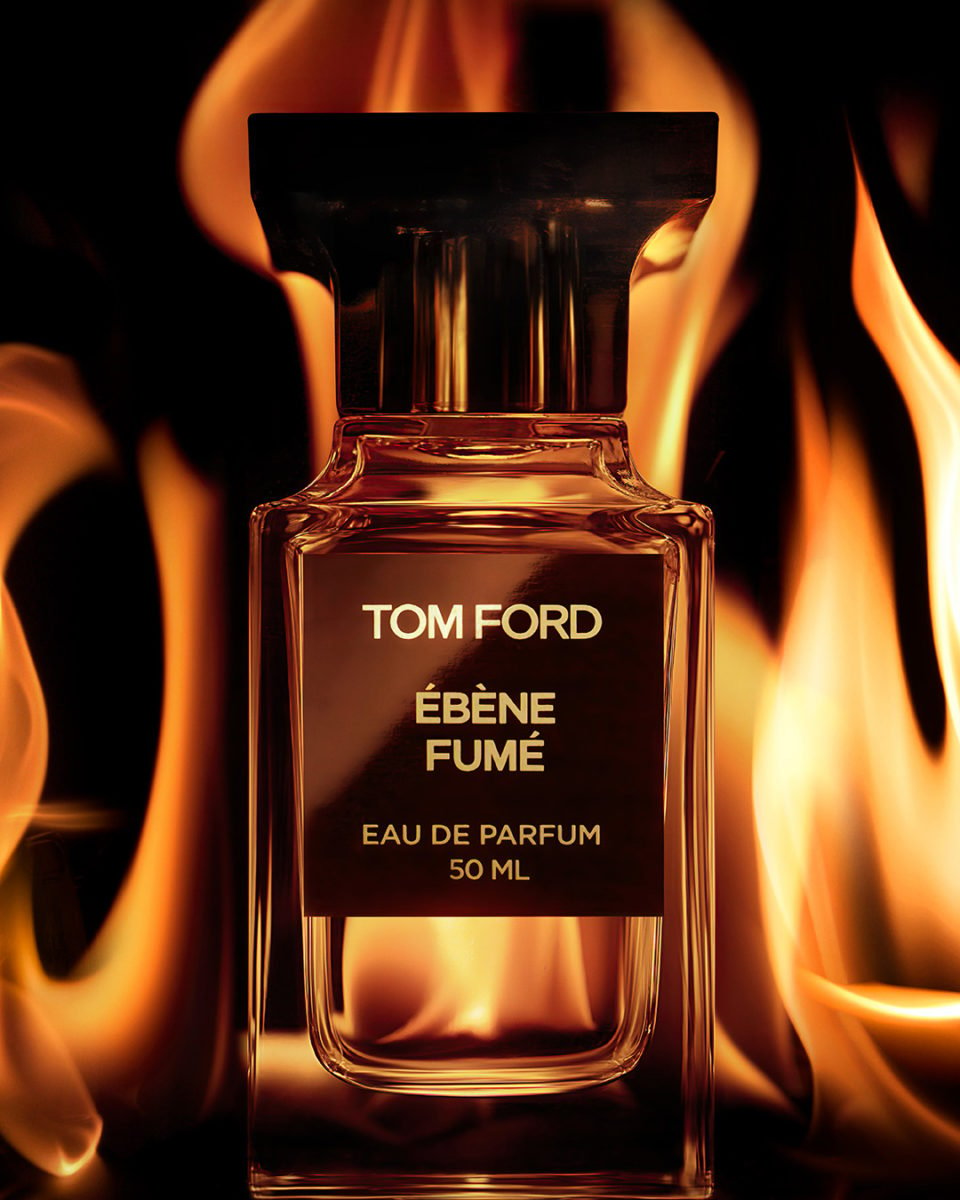 RELATED: The Best Perfumes & Colognes For Men
The problem is, to get all this, I needed to have my nose quite close to my skin. But that's a problem I've had with Tom Ford perfumes in general, with the exception of stronger expressions like the aforementioned Tom Ford Black Orchid and of course the very divisive Tom Ford Fucking Fabulous. The projection just doesn't match up to the price, and the longevity isn't much to write home about either.
While choosing to balance Tom Ford's love of smokey leather and resin with the subtleties of ingredients like violet leaf and rose is undoubtedly a smart choice, and pays off when this perfume is at its peak, I just can't help but want something heavier.
I have no doubt that Ebene Fume will be released as a stronger concentration further down the line, seeing as the profile Tom Ford's in-house perfumers have achieved is exceptional: sexy, alluring, seductive – all those fragrance buzzwords that are usually credited to Tom Ford's work.
---
---
Due to it being rather light, I'd be more likely to suggest this, in the same way, I would Tom Ford Lost Cherry and Tom Ford Bitter Peach. In its current form, this release is better approached as a layering perfume, which is great if you want to experiment to find your own signature scent.
Top notes: Incense, palo santo smoke, black pepper, violet leaf
Middle notes: Leather, papyrus, labdanum, cade oil, rose
Base notes: Resins, ebony tree, guaiac wood
Tom Ford Ebene Fume Eau de Parfum is now available in Australia at $360 for a 50 ml bottle.