With a collaboration history dating back to 2018, it was only a matter of time before we saw something new from Balenciaga and Crocs. The latest iteration of their combined creative efforts is the Balenciaga x Crocs Pool Slide, perfect for showing how little you care about your appearance in one of life's most revealing contexts.
Who's the ideal customer for this strapless platform sandal? One can only imagine the presumed target buyer as someone who spent all winter working out, keeping an eye on their diet and hitting the gym every day. Sounds like a cool person, right? More like a certified genius, actually.
After getting shredded all winter, the Balenciaga x Crocs Pool Slide enthusiast is excited for a debaucherous summer, filled with beach days and pool parties. However, this Sigma specimen understands exactly how they might come across if they looked too perfect. Their tanned Michelangelo sculpture of a body might make people feel inferior next to them, or worse still, give off the impression they care how they look. It might not seem like it, but this is a problem with a solution.

RELATED: Fast Men Only – Upgrade Your Crocs With A Clip-On Spoiler
---
---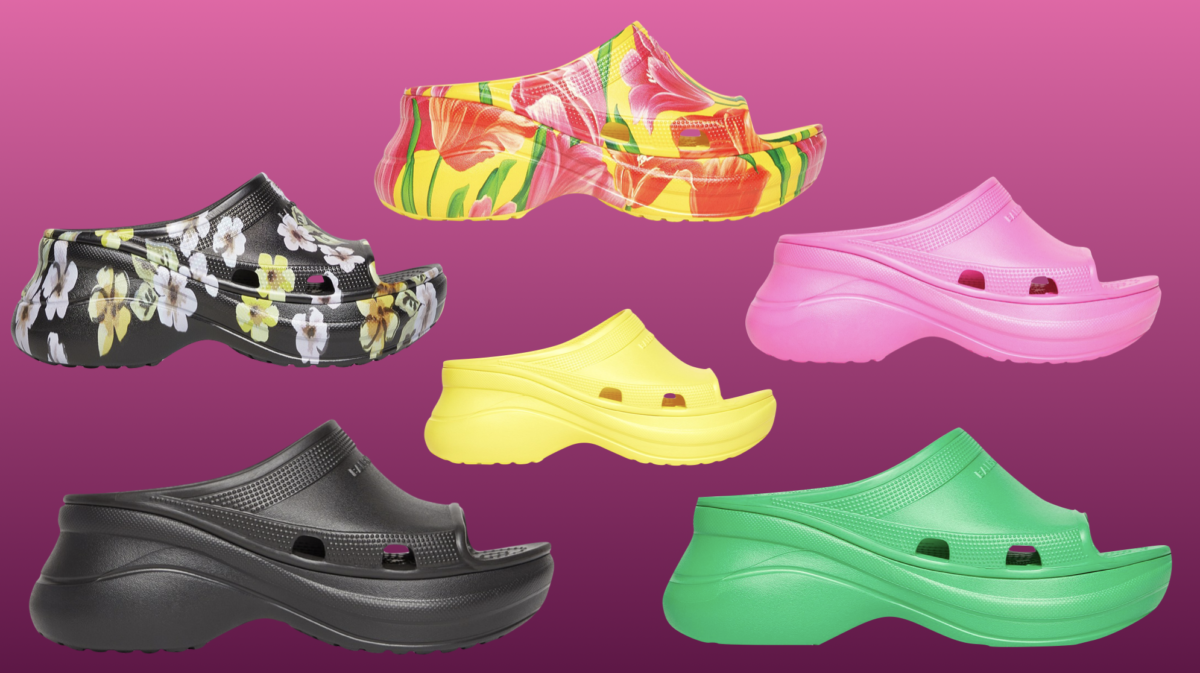 In a move only available to those with a truly galaxy-level intellect, the target customer immediately shatters any perception that they care what they look like, simply by slipping on a pair of Balenciaga x Crocs Pool Slide. While they offer at least a free inch of vertical height, they also present the perfect hedge against all perceptions of narcissism and self-obsession, leaving you free to enjoy a judgement-free summer.
If you think it sounds too good to be true, the Balenciaga x Crocs Pool Slide comes from a rich pedigree of "I don't care how I look" silhouettes, including the Madame 80mm heeled Crocs, and the Croc Boots loved by Kanye West. If that isn't a family history of blue-blooded footwear royalty, I don't know what is.
These slides are currently available, offering a chunky sole and innovation in social dynamics in equal measure, with an RRP of $795. A bargain when you consider what they're capable of.