In the space of half a decade, Australian men have gained hitherto unfathomable purchasing options. The traditional footwear market, once dominated by lousy margin driven retailers, has now opened up to accommodate a variety of price points and lifestyles. With Melbourne institution Double Monk set to land in Sydney's Strand Arcade, the question of where to buy your new leather wheels is more competitive than ever. In answering that dilemma, the conversation is most certainly not restricted to the realm of local shopfronts. If you're not particularly fussy about a shoemaker's online pedigree the options become even more varied. For instance, brands like Meermin & Allen Edmonds produce a fantastic range of options, driven by price and typified by an excellent value proposition. To this list, Boss Hunting is fortunate to add Velasca Milano.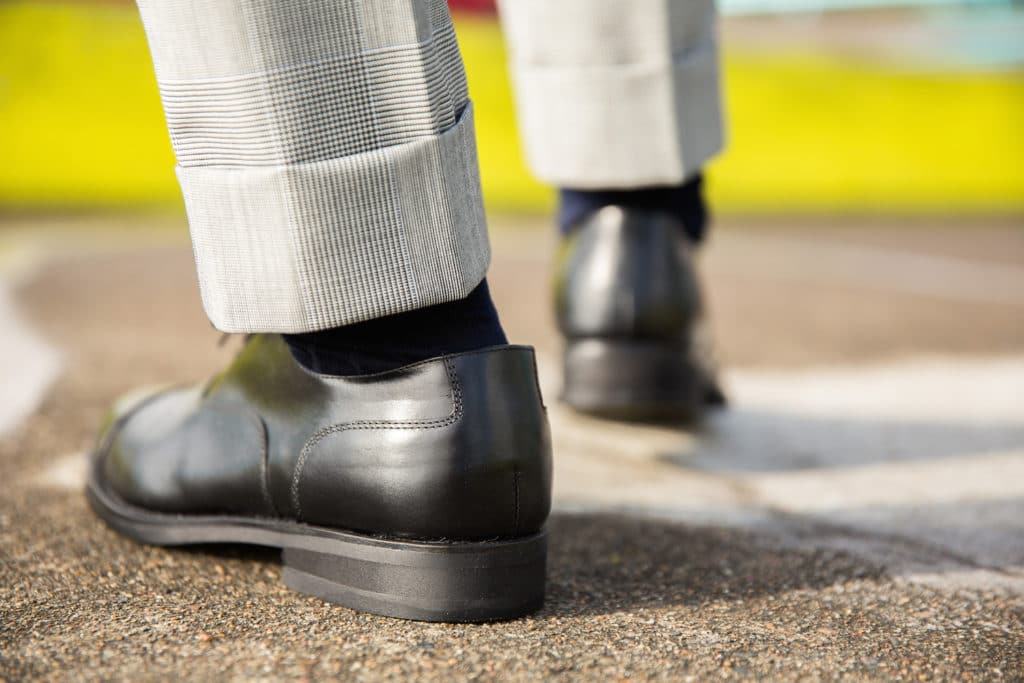 Touting their brand as "luxury made accessible", Velasca Milano founders Enrico Casati and Jacopo Sebastio have much in common with the start-up gurus of North America. Their business model is not dissimilar to Warby Parker, with Velasca delivering their products ex-works from warehouse to wearer. With two very well documented exceptions – their stores in Milan and Munich – the young brand has thrived on the teat of e-commerce by slashing a majority of operating costs that regular footwear brands would be obligated to deal with. Consequently, this has allowed Enrico and Jacopo to focus their resources in two avenues – branding and value.
"Made In Italy"

---

---
Despite assertions to the contrary, Velasca's founders have spent substantial resources on marketing their brand. Given that the business is still in its infancy and that online shoemakers are fast becoming a dime a dozen, it makes justifiable sense for the brand to establish its authenticity with some decisive marketing. Velasca features regularly in social media and is currently collaborating with popular menswear blogger Fabio Attanasio (of 'The Bespoke Dudes' fame) on a series of Belgian-esque shoes suitable for outdoor wear.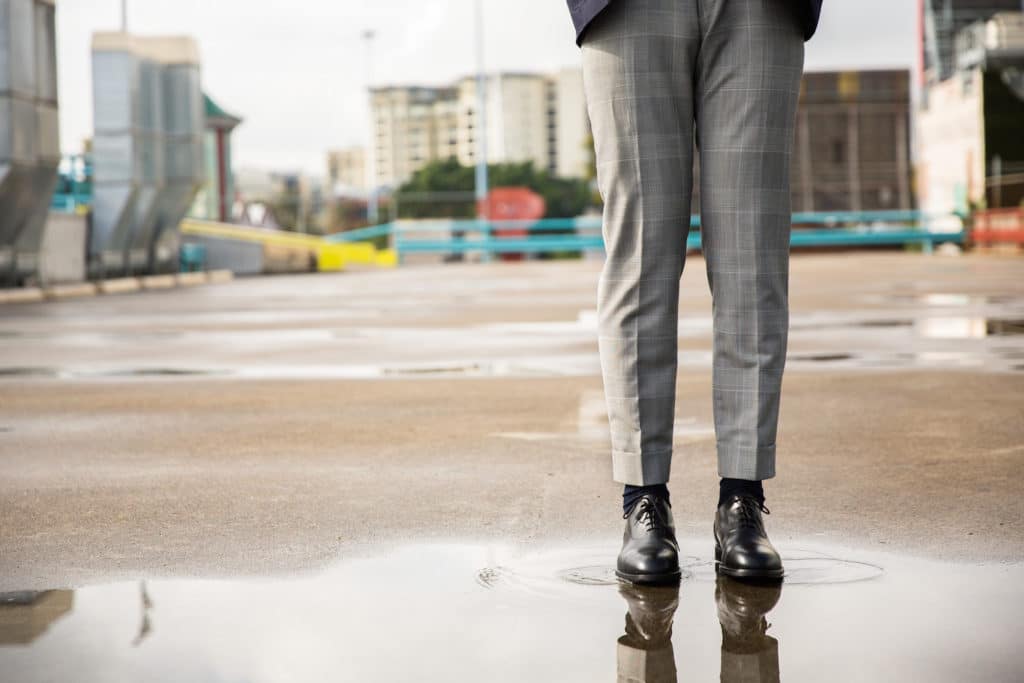 The brand fiercely champions its Italian heritage and asserts that their products are 'handmade in Italy'. Admittedly, this is not entirely untrue. All manufacturing is performed in the municipality of Montegranaro, a comune situated in Italy's northeastern province of Fermo. Although it is one of three major manufacturing centres for the Italian footwear industry, this should not discount the reality that Velasca products – at least those we have handled here at TVG – are made using a combination of machine processes and hand finishing. All Velasca footwear is manufactured using a Blake Rapid construction. This method, often compared to the more prestigious Goodyear machine welting, involves sewing the outsole, insole, and mid-sole directly onto one another. Reasonable shoe snobs differ in opinion, but the general consensus goes something like this – a Blake rapid shoe is less sturdy than a Goodyear equivalent and makes that trade-off in the interest of aesthetics. In practical terms, this suits the archetypal style of Italian shoemakers. They favour (with some exception) a lighter and more narrowly lasted shoe.
"Oxfords, not brogues"
When reviewing any product, be it cuisine or clothing, I am of the firm belief that one should always examine it in its simplest form. Just as you wouldn't expect a 12-course degustation from a chef incapable of "poaching a goddamn egg", it would be unwise to judge a shoemaker's more dramatic efforts if they were incapable of nailing the basics. To this end, The Versatile Gent once reviewed the 'Esclusiv', a perennial leather oxford with a rubber sole. This simple and versatile shoe is ideal for the inclement weather we're sure to experience down under in the lead up to Christmas. The design is notably balanced, with a last that is rounded in almost every sense of the word. The toe box is roughly in proportion to the heel counter, yielding a shape that strikes me as accessible to most men. Admittedly, you're not going to get the snuggest fit if your feet err on the narrower side but conversely more people with slightly wider feet will step comfortably into this style. The artfully bevelled waist treatment from makers like Enzo Bonafe is sadly absent, but at this price point that is more of an observation than a genuine complaint. Even with the attached Vibram sole unit, the Esclusiv remains an attractively lightweight option. In comparison to a number of other makers – at different price points including Cleverley and Carmina – I found these to be more comfortable to wear at the commencement. Given time, I am confident they will break-in at a slightly faster pace than my other staple footwear.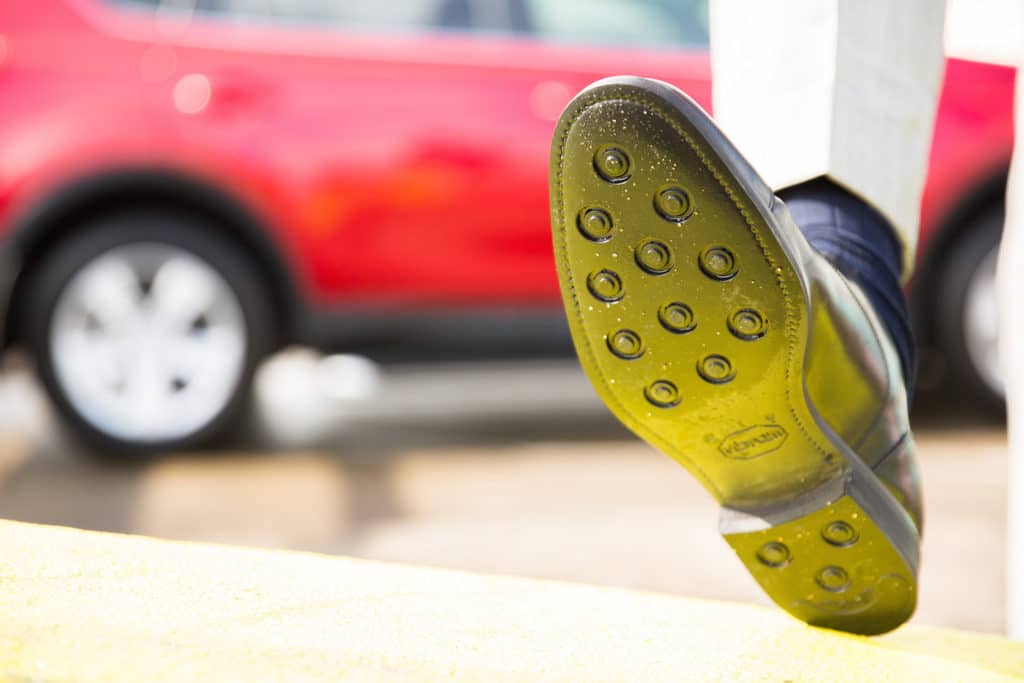 Despite these compliments, the Esclusiv is not without its faults. The full-grain leather, while undoubtedly genuine, lacks the characteristic richness of makers at even a slightly higher price point and (consequently) is unlikely to develop a distinctive patina over time. Meanwhile, the finishing on the shoe could have been improved in numerous places. Notable areas that required more attention include the front of the channel and outsole. At the risk of sounding repetitive, these issues are not deal breakers – Velasca has succeeded in crafting a stylish and perfectly serviceable shoe.
For men who would prefer to spend their money on more primeval indulgences – say, whisky – while retaining a solidly constructed dress shoe, Velasca Milano is a credible maker with an extremely competitive value proposition. Akin to Meermin – their closest Spanish analogue – the brand succeeds in giving customers a relatively well-made product at a very competitive price. At roughly $200 AUD it is unlikely you're going to do better at the vast majority of physical retailers located within our borders. The merciless shoe connoisseur will undoubtedly have some criticisms, but obsessives are wont to do so.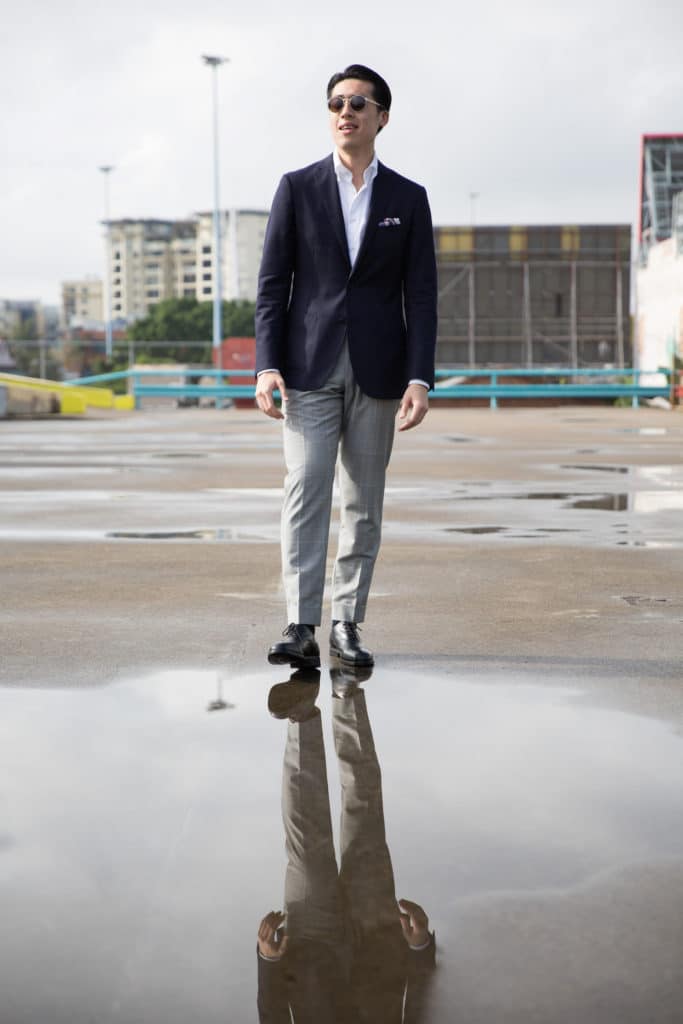 Images by Jeffrey Hamilton (@monkeyoe), words by Randy.
---
---
Shop Velasca Milano here.
RELATED: What Your Dress Shoes Say About You