To commemorate the 25th anniversary of Happy Gilmore, New York-based retailer Extra Butter are releasing a fresh take on the classic Adidas Ultra Boost, taking design cues from the classic Adam Sandler comedy and having a bit of fun with some of the film's iconography. And while the reveal of some Happy Gilmore sneakers is unexpected, it kind of makes sense; Extra Butter has a rich history of creative movie-themed collections, sketching pop culture onto street wear in ways that stand apart from the usual attempts to clash film with fashion.
Anyone familiar with Extra Butter may already be familiar with the retailer's Dazed and Confused fashion collection and True Romance capsule. Hell, they even put up around US$1m (~AU$1.3m) to create an NYC sneaker store modelled after the classic design of vintage movie theatres.
The Happy Gilmore & Adidas collaboration is easily the coolest thing Extra Butter have done to date. The release is based on the original UltraBoost 1.0 in a head-turning gold colourway, nodding to the golden jacket awarded to Sandler's Gilmore after he kicked piece-of-shit-eating pro golfer Shooter McGavin (Christopher McDonald) at the Tour Championship. The runner's gold finish primekit is complemented with a contrasting white cage, McGavin's finger gun taunt embroidered on the toe, and a sole inspired by the typical texture of a golf ball.
---
---
RELATED: 25 Years Ago Today, Happy Gilmore Defeated Shooter McGavin At The Pro Golf Tour Championship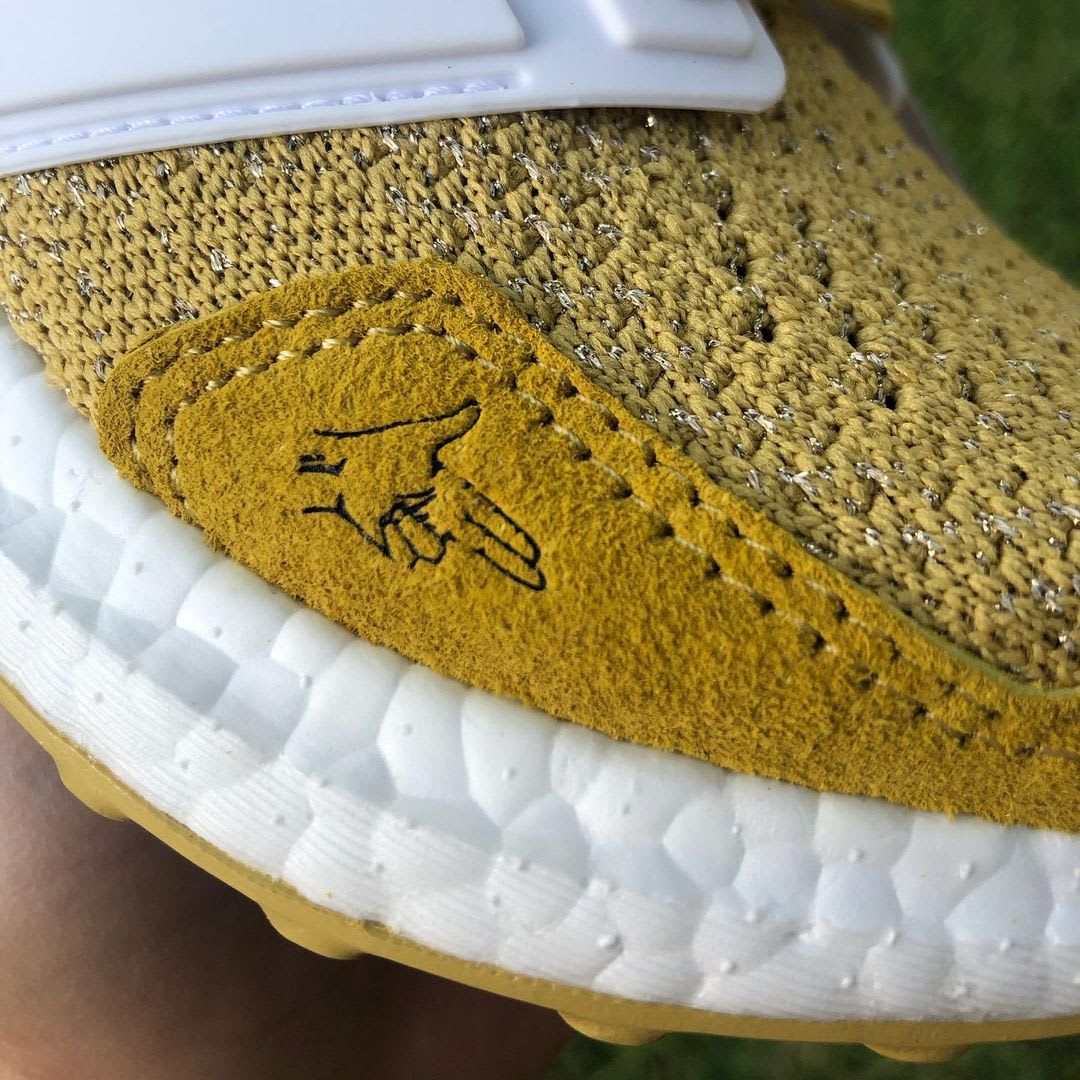 Though the original Adidas UltraBoost has definitely dwindled in popularity since its initial release in 2015, it is still widely respected for being the game-changing running shoe that it was when it first arrived. Having spawned 20 subsequent models, as well as clearly inspiring shoes like the Nike Epic React or the Pegasus Turbo with similar proprietary foams and fashionably knitted uppers, the UltraBoost 1.0 was a classic choice for this collection.
The collaboration comes directly from the mind of Extra Butter Creative Director, Bernie Gross. In addition to custom packaging, the shoes appear to be part of a wider Happy Gilmore capsule that includes matching apparel and cigars.
RELATED: 8 Best Running Shoes As Recommended By Real Runners
The "Golden Jacket" Ultra Boost 1.0s are expected to drop later this year, but the exact release date for these Happy Gilmore sneakers is yet to be confirmed by Extra Butter. For now, check out the below photos from @obscuresneakers