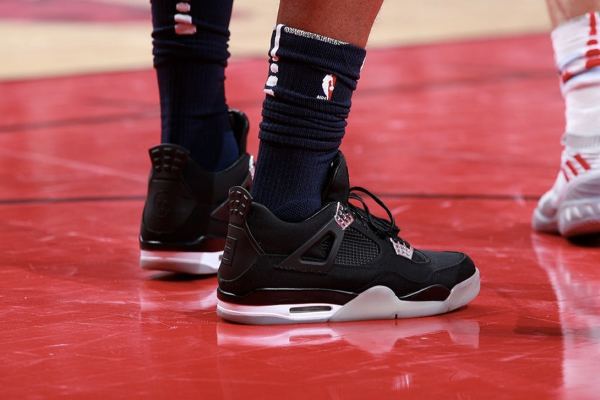 After a trade from Chicago to Minnesota took NBA player Jimmy Butler away from the team he'd been drafted by way back in 2014, it definitely seemed suitable that on his return to the Bulls that he'd want to flash a little cash. The result was the NBA star wearing an immaculate pair of Eminem x Carhartt Air Jordan 4 Retros.
These pairs of shoes were made exclusively for friends and family of Eminem back in 2015, with an auctioning off to commemorate the 15th Anniversary of Eminem's Shady Records label. These initial bids saw it selling for as high as $30,000 USD ($38,000 AUD) but the shoes have now seen a drop to around $20,000 USD ($25,000 AUD).
Still, it's damn impressive that Butler had the guts to rock the shoes on court in one of the most intense experiences in sport. It was unfortunate that his team, the Timberwolves, ended up losing the game by one point. Butler however managed to gather a decent 38 points along with 5 assists and 7 rebounds, proving that the shoes do somewhat live up to the pricing.
---
---