Since 1988, New Balance has proven the everlasting virtue of versatile, neutral palettes with one of the brand's most iconic silhouettes – the 574.
Originally conceived as a technical running shoe, the New Balance 574 has, over the years, taken on numerous evolutions to become one of the most inimitable, one-and-done, everyday sneakers on the market. That reputation has only become stronger with the introduction of the New Balance Grey 574s, doubling down on the neutral colourway and further positioning these kicks as a wardrobe essential that can truly be worn by anyone.
New Balance's Grey Day festivities for 2021 – which will run from Sunday 15 May to Wednesday 19 May – are coming in hot to celebrate the beauty of being understated. The brand has put aside 100 pairs of the iconic kicks, which are dressed in premium suede and mesh with a beautifully retro design, to be given away to anyone quick and attentive enough to play a little online game. It'll be first in, best dressed. Literally.
---
---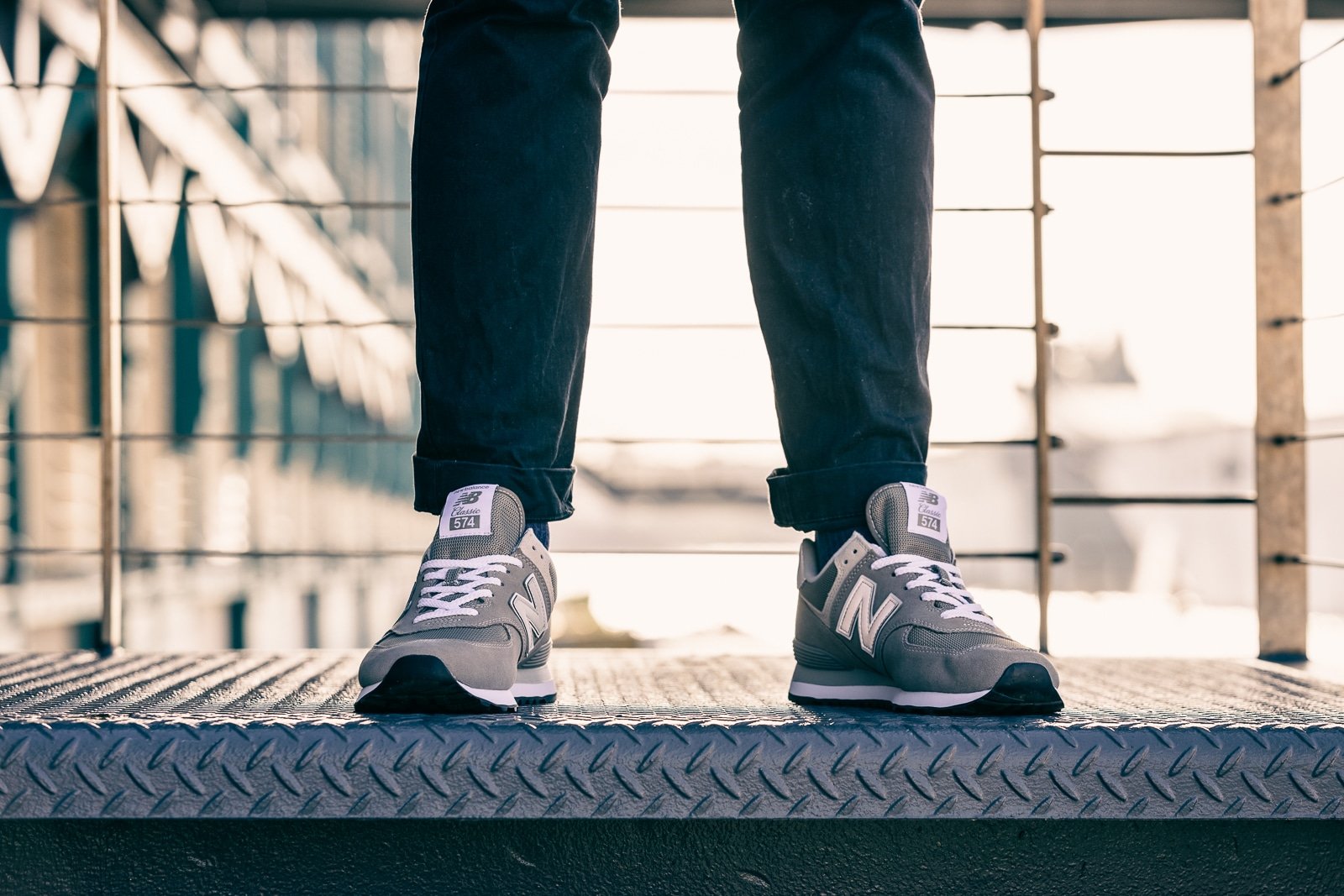 The game? That'll be simply keeping an eye out on the official New Balance website during the dates mentioned above. When – and only when – your given name pops up (for example, "Chris" or "John") you can follow the online prompts, register, and you'll be in the running to net yourself a free pair of New Balance Grey 574s. There's only a couple of pairs of shoes up to grabs for each name included in the giveaway, with names rotating each day between Saturday 15 May and Wednesday 19th May. So, yeah, you're going to want to be quick.
After you've got your pair locked in, you won't have to waste time deciding what you'll wear them with. The beauty in the New Balance Grey 574s is that the kicks embody the idea of unlimited versatility. That's the value in owning a pair of front-of-closet, minimalist statement shoes – you've got options, and plenty of them.
To get yourself into a pair of 574s, head through to New Balance between the dates mentioned above and keep checking until you see your name pop up – then it's go-time.
If you absolutely just have to have a pair of the 574's right now (including the more subtle de-badged "No N" exclusive, as well as the limited 57/40), you can jump the queue and cop them at the link below.