It's undeniable that Switzerland serves as the mecca of the watchmaking world – SIHH and Baselworld aren't held in Geneva just because it's a pretty city.
Traditionally speaking, the pinnacle of horology and Swiss watch brands are synonymous, but just because most of the world's top watches can be traced back to Switzerland, doesn't mean they all can. This list of the 10 best non-Swiss watch brands are certainly giving the motherland a run for its hoards of money.
N.B: Obviously, the odd one or two listed here do source their movements from Switzerland, but we're referring specifically to the brands themselves.
---
---
A. Lange & Söhne – GERMANY
Outside of Switzerland, Germany is, without doubt, the home of fine European watchmaking. At the forefront of this historical tradition is A. Lange & Söhne – arguably the country's finest timekeeping export and one that isn't shy to set prices of their haute pieces well into the six-figure range.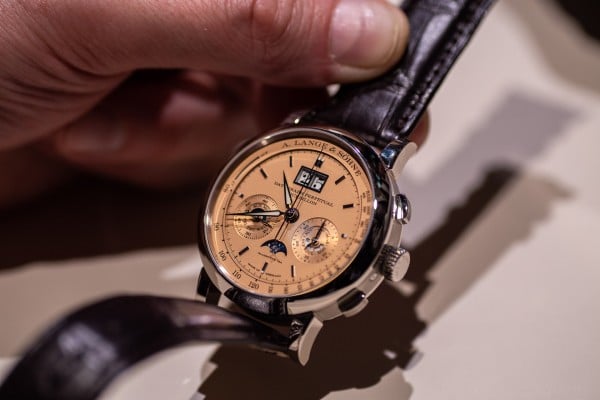 Founded in 1845 in the legendary watchmaking city of Glashütte by Ferdinand Adolph Lange, the company's watches embody a timeless style of understated elegance, whereby the devil is most certainly in the details, especially once admired from the back. While Germany boasts a plethora of excellent brands such as Glashütte, Nomos, Sinn, all the way to Junghans, it was Ferdinand Adolph Lange's company that influenced and fostered an entire community of watchmakers in Glashütte. For those in the know, it is regarded as one of the best watch manufacturers in the world.
Grand Seiko – Japan
Watchmaking would forever be changed when, in 1881, Kintarō Hattori opened a humble yet efficient watch and jewellery shop called 'K. Hattori' in Tokyo. This seemingly small business venture evolved slowly yet surely into one of the most accessible non-Swiss watch brands on the market: Seiko.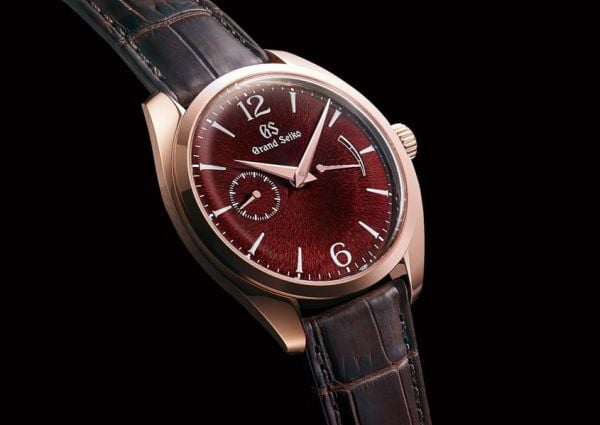 However, Seiko's evolution and success didn't end there. Grand Seiko is dissimilar to its roots in nearly all but name. In a challenge to the undeniable Swiss horological dominance of the time, Seiko sought to alter the opinion of Japanese watches. International praise was received and continues to be received to this day, with enthusiasts recognising Grand Seiko as one of the most underrated and mechanically brilliant watch brands of all time. Grand Seiko watches are known to have Zaratsu-polished bezels and casing, relatively flat dials, simple faces, and a dress style of simple yet beautiful design.
Grönefeld – Netherlands
The legacy of Grönefeld lies all within the family. After over a century of Dutch watch-making excellence, the Grönefeld company enters its third generation of family ownership, with brothers Bart and Tim. This is one of the many non-Swiss watch brands on this list that are considered traditional, as Grönefeld owners have lived and work in the same town of Oldenzaal since its inception.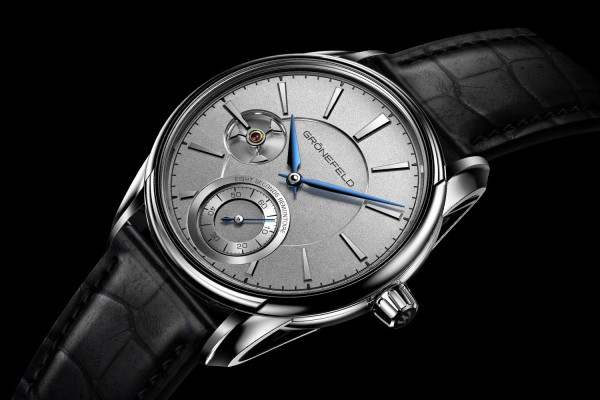 Grönefeld watches seek to create contemporary but sophisticated timepieces with surprising mechanisms. In this way, their watches offer versatile styles and are raw and mechanical in their nature. However, this should not detract from the time, effort, and precision that can be found in the manufacturing of each Grönefeld watch.
Bausele – Australia
It would be a sin for me to not mention any Australian non-Swiss watch brands on this list. Although the Aussie watchmaking industry is obviously very much in its infancy, there exist some considerably compelling choices available. Bausele prides itself as being the only Australian premium watch brand.
---
---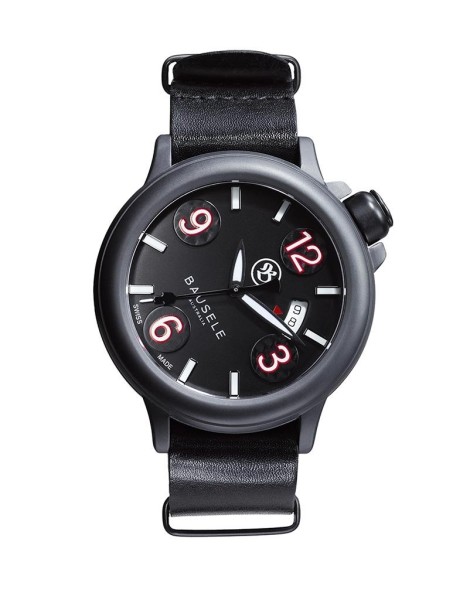 The company was founded in 2011 by the very approachable Christophe Hoppe who sought to combine Swiss technology, Australian parts, and innovative design. What's more, is that each Bausele timepiece features a small piece of Australia in its crown – from sand from Bondi to the red earth of the Kimberly. Admittedly, beauty is in the eye of the beholder.
Bell & Ross – France
Bell & Ross was founded on the marriage of form and function. A team of watch designers paired with a team of aeronautical control panellists created a timepiece that was as accurate as it was dashing. In their pursuit of the perfect function, Bell & Ross have incorporated many military-inspired style elements into their design philosophy.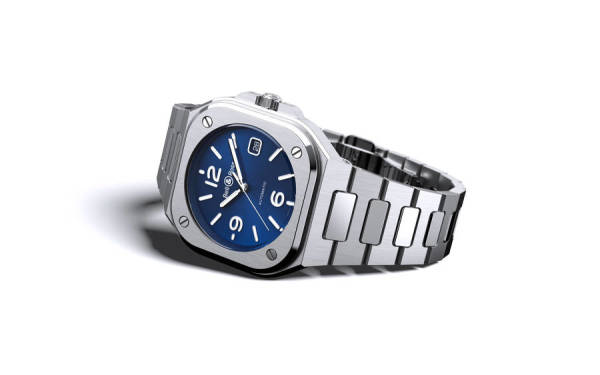 Bell & Ross watches thrive in their readability – the faces are clear and accurate. Furthermore, many pieces will include a number of subdials and other additional functions for adventurous use.
Devon – USA
If any of these non-Swiss watch brands are going to make you stop scrolling, it'll be Devon. Devon's design language is absolutely unmistakable and unique. Pieces such as the 'Tread 1' run exclusively on computer-based mechanics, which power the curious time belts you see below. To keep the battery running, Devon wearers need to charge their piece roughly ever 15-21 days.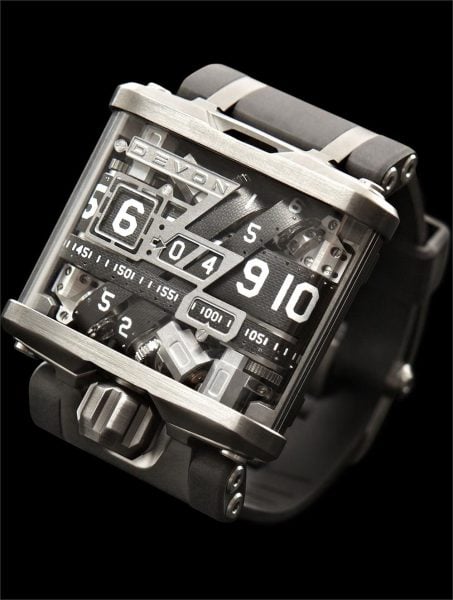 Trust the Americans to skew completely left-field of contemporary watch designs. Although Devon's design may be unusual, they're certainly not without their fans, and, despite their distinctively masculine and mechanical appearance, Devon has also managed to break into the female market.
Bremont – United Kingdom
Like Bell & Ross, Bremont has a unique militaristic history that emphasises utility and form in order to create a timepiece that is rugged, practical yet beautiful. Bremont, in terms of a watch manufacturer, is exceedingly young having only been founded in 2002, however, this hasn't stopped the aptly-named founders Nick and Giles English from thriving in a heavily traditional industry.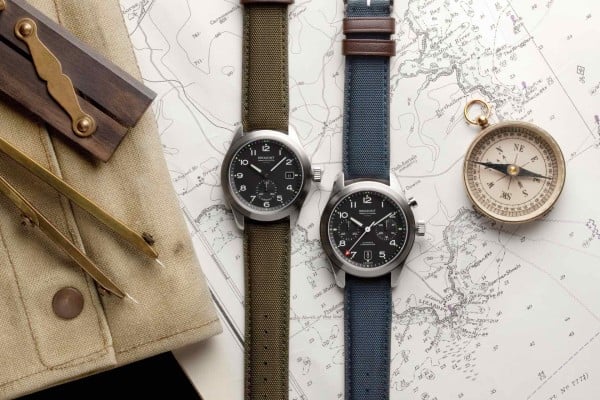 The culmination of Bremont's respect and adoration for the military is the recent Armed Forces Collection, in which the company released a trio of watches for the Royal Air Force, Army, and Navy. The manufacturing of these pieces was overlooked by the Ministry of Defence, resulting in an innovative timepiece mixing modern watchmaking technologies and the strong tradition of British militaristic excellence.
Ressence – Belgium
Ressence excellence lies in its name, a not-so-solid combination of 'renaissance' and 'essence.' This is exactly what Ressence aims to be – an aesthetic renaissance in watchmaking, such is their essence. The company debuted their line in 2010 at BaselWorld where the watches were extremely well received by curious enthusiasts.
---
---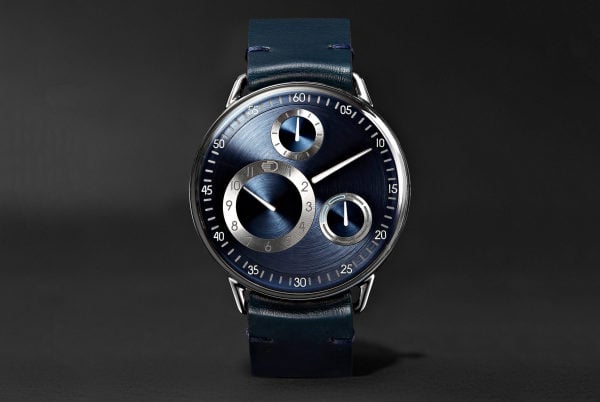 Ressence watches are terrifically unique in both innovation and appearance. The first notable point of difference is that the dials and subdials lie within the merest of millimetres from the crystal, giving a very real, very flat appearance. However, Ressence is most well known for its absence of a crown, which is integrated as a lever on the rear of the titanium case and also their display of subdials that must be read in succession in order to tell the time. These dials are actually orbiting disks and rings that move around one another in order to display the time.
PANERAI – ITALY
The Italians are renowned for their expertise in fashion and design; it's in their DNA. It comes as no surprise, then, that watch design is well within their realm of talent. No one displays this talent on the peninsula more than Panerai. We may be cheating a little bit here, as Panerai watches are made in Switzerland, but their roots are firmly planted in their hometown of Florence.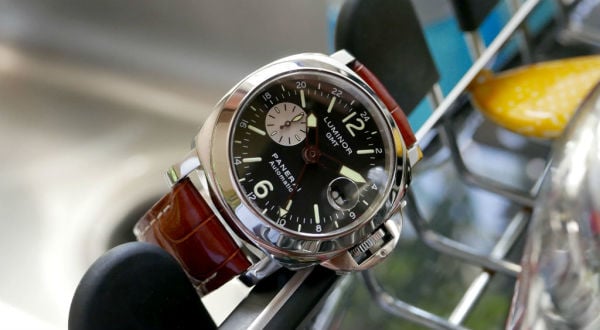 The story began in 1860 with Giovanni Panerai, who opened a watch shop in Florence selling high-quality pocket watches that later evolved into a watchmaking school, which in turn began producing equipment for the Italian Navy. When demand from the Navy outgrew the store's capability, Panerai turned to Rolex to produce their Radiomir watches. The consumer-facing brand was relaunched in 1998, sustaining its storied heritage and attracting a dedicated fan base.
SARPANEVA – FINLAND
'Not For Everyone'. This is the slogan of the Finnish watchmaker Stepan Sarpaneva, whose company is his namesake. Sarpaneva believes that his timepieces are exceptional watches destined for the wrists of only the most exceptional individuals. It's difficult to argue that the man's timepieces are not exceedingly eccentric (if not excessive). But, man, are they compelling.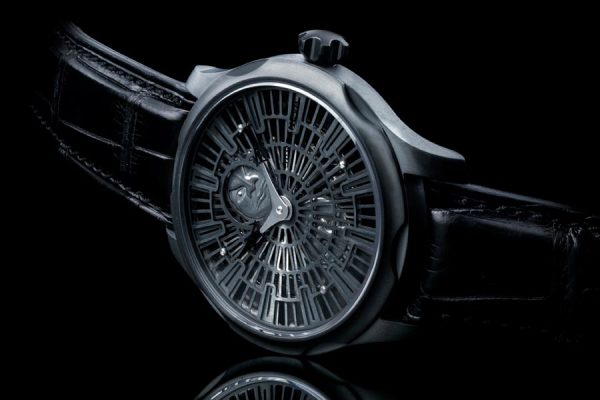 Founder Stepan Sarpaneva was raised by jewellery designer Pentti Sarpaneva and moved at a young age to Switzerland to further his passion for watchmaking. In 2003 Sarpaneva opened his own shop in Helsinki, forging high quality and unique design in every new piece.
RELATED: The 6 Most Overhyped Watches On The Market Right Now