Most pieces released by Rolex are watches of high quality and high aesthetic appeal. The quest to make a piece such as the Rolex Daytona even more compelling than it already is is a journey that is being bravely undertaken by independent watch modifiers Artisans de Genève. As the Daytona is a timepiece that has been well-known and well-loved by enthusiasts for many decades, modifying such a creation is no easy task – and will surely not be completed without scrutiny. However, what Artisans de Genève have done with their 'Tribute To 6240 Tropical' is truly special.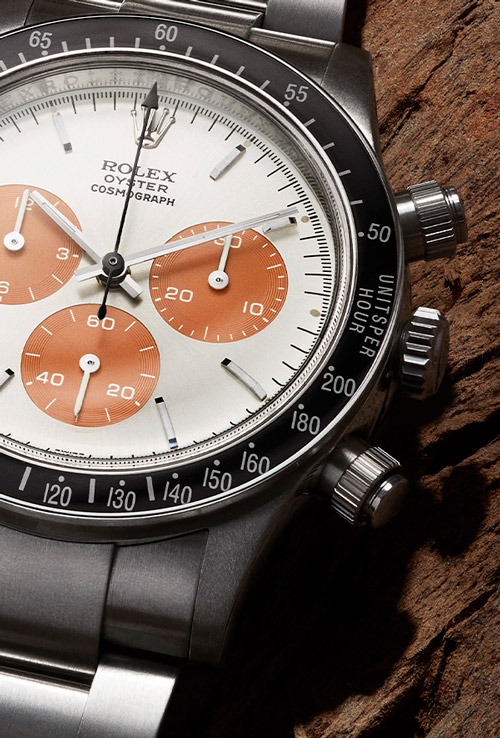 'As time goes by, timepieces age and shape beautifully. We have worked to reproduce this passage of time, so each dial of the Tribute to 6240 Tropical acquires its own natural patina and its uniqueness.' – Gils, Artisans de Genève craftsman.
Perfecting the modification of the 'Tribute To 6240 Tropical' wasn't done entirely in a small, well-lit room in Geneva. On the contrary, this journey for aesthetic beauty took Artisans de Genève years to perfect. It wasn't a journey that could be completed by human hands, but rather, by the sun. The company sends its timepieces to the Bahamas for either five or seven weeks, depending on the customers' level of desire for a rustic look. Five weeks in the sun will result in a dark patina, while seven weeks means a lighter patina. A combination of other aesthetic modifications results in this stunning tropical look.
---
---
The original bezel has also been replaced by Artisans de Genève. The outcome of this decision is once again a more classical look, thanks to the new bakelite bezel, which is synonymous with big '70s timepieces. The screw-down pushes have been replaced by longer 'millerighe' pushers, developed in the Genevan workshop.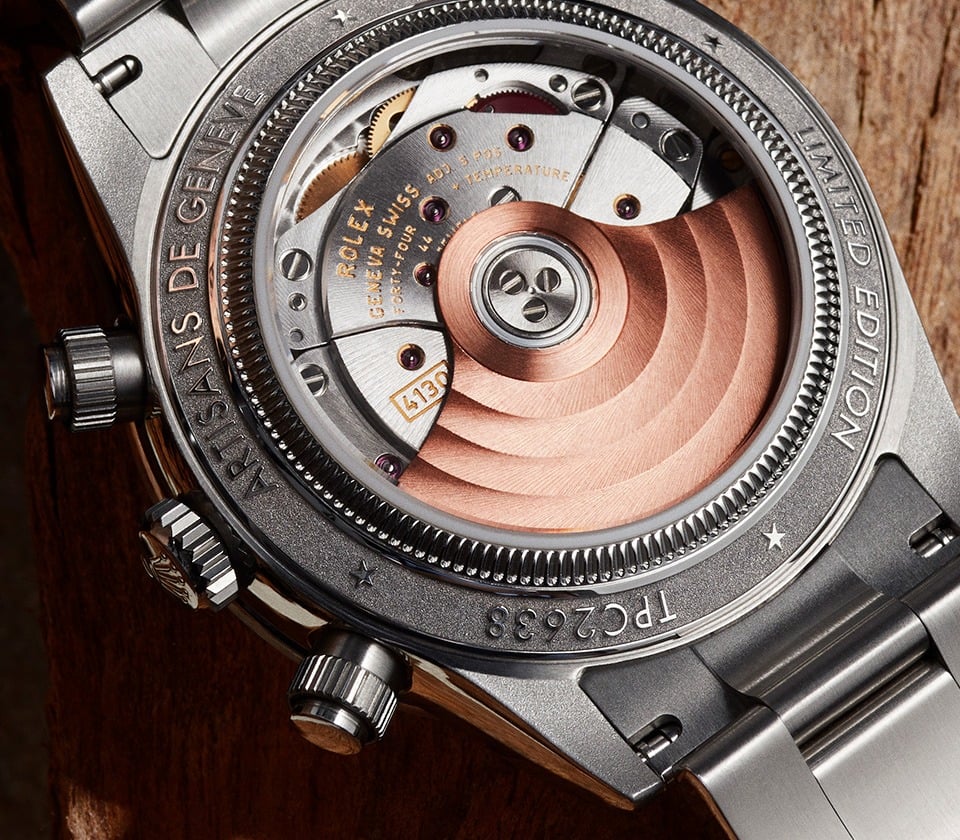 While Artisans de Genève acknowledges Rolex's 4130 calibre movement as the gold standard for precision timekeeping, they have still managed to improve it by adding a 22k hand-made rose gold rotor. This beauty can be spotted by the wearer at any time thanks to the transparent sapphire case back.
For more information on the 'Tribute To 6240 Tropical', see Artisans de Genève's website. An alternate option may be to let it age between some couch cushions.