If like me, the global appetite for steel Rolex, AP and Patek sports watches makes you sick, you might be wondering when, or if, it will ever end. And if it does, what will prompt the craziness to subside? As I get ready to fly to Geneva for SIHH, and a week after a popular Facebook share of an article about steel Rolex, I thought I'd pen a quick opinion/speculation of mine, with a hope that next week, or one day in the future, it may come true – an A. Lange and Söhne sports watch to end this nonsense once and for all.
The Steel Watch Trend
I believe the steel watch trend, and I'll call it a trend for now because that's how it's perceived by those consuming these watches at any cost, is partially a response to lifestyle changes over the past decade. The world is an active place in 2019, saturated with rich fitness bloggers and F45 franchises, and like Rolex prices, it doesn't appear to be slowing down. As I write this, I wonder if there is, in fact, a direct correlation between these two brands growing at a rapid rate, fueled by people obsessed with image and without a genuine understanding of the product they're consuming. Perhaps that comparison is for another time.
The point I'm trying to raise is that society's desire to be healthy and active is translating to every part of their lives. 'Activewear' has become a uniform, sneakers have become the new work shoe and smartwatches that monitor steps, heart rates and ping you updates from your fav #fitspo influencer have replaced traditional watches. For those still interested in wearing mechanical timepieces, they want a product that fits into their lives, that can go anywhere and do anything – at least that's the case for the majority, who will only purchase one significant watch in their lifetime.
---
---
While I can't deny that Rolex is one of the most successful brands in the world selling a great product, I do believe a byproduct of this all or nothing consumption of the crown revolves around how we live our lives today, and when it comes to sports watches (and status symbols), the whole world's first thought is Rolex.
The Problem
My Facebook share last week clearly demonstrates just how many people are conscious of this horrific state of Rolex (and to a lesser extent AP and Patek) prices, and the only thing that is going to it is for a more respected manufacturer to release a sports watch in a similar or slightly higher price range to the Submariner and below the RRP of an Aquanaut or a Boutique Edition AP15400ST, thus presenting more value to the consumer.
Unfortunately, there's not a lot of watch brands that manufacturer a truly desirable sports watch, and they know it, which is why they're scrambling to release, or re-release, vintage models.
Girard Perregaux and Piaget dropped the Laureato and Polo S in 2016, and Jaeger-LeCoultre launched a commendable effort in 2018 with the Polaris, but all three brands led with provenance and thus positioned their efforts out of being true competitors with Rolex and out of AP or Patek's grasp. In other words, prospective buyers probably decided that, in the Polaris price range, they may as well get a Rolex. Thankfully, Omega did come to the party last year launching the updated Seamaster 300 Diver, which I had the pleasure of wearing for a day and I must say it's a compelling iteration of the icon. Many commentators have agreed that it is, finally, a serious alternative to the Submariner at a far more acceptable price point and I have to agree.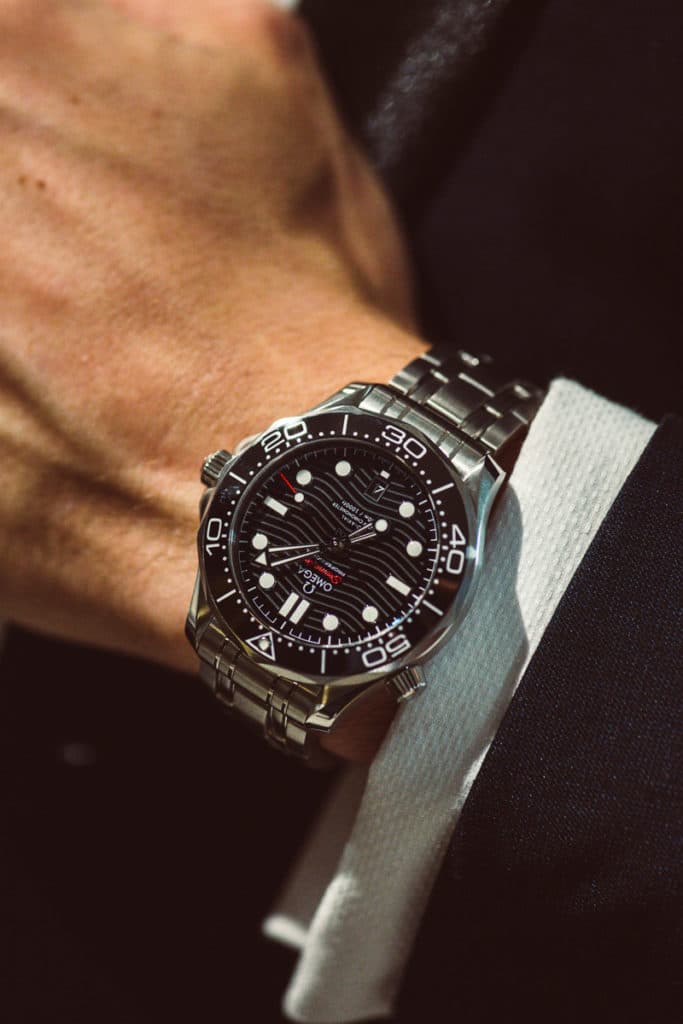 However, to dethrone the steel Rolex, and bring the AP Royal Oak and Patek Aquanaut/Nautilus down to their RRP, I believe we need something sporty from the German masters A. Lange & Söhne. Ferrari never said they'd make an SUV, perhaps LANGE feels the same way about sports watches (however they did once make steel aviation watches) but it's the timepiece the world needs right now. An innovative brand that is universally adored by all who love mechanical watchmaking, a brand that makes 3,500 units a year, not 35,000 like Patek Philippe or 800,000 like Rolex (as stated by Est1905). It's a release that could shake up the entire category, and dare I say the industry, bringing the Swiss giants back down to earth.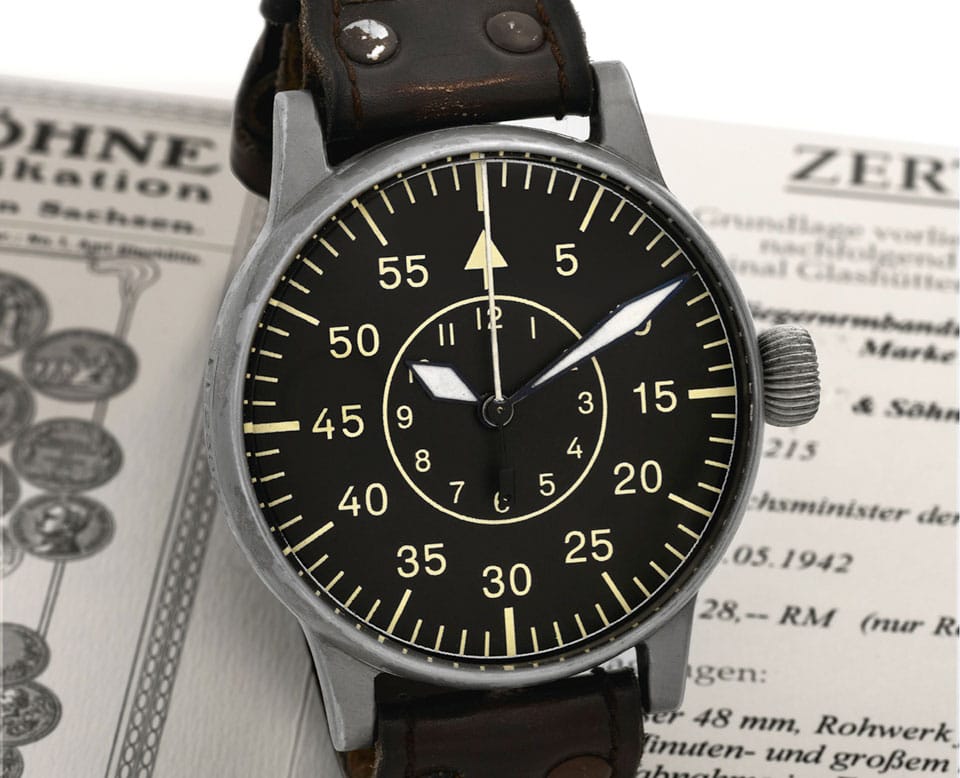 The A. Lange & Söhne Sports Watch Imagined
If they can do a hand-finished 37mm Saxonia in Rose or White Gold for US$14,800 on leather, they can certainly do a Saxonia style watch, in thin 40mm steel case on rubber for circa $US10,000, then my friends we have something significant! Of course, they could charge huge money for it, but if they dropped it in for $15k AUD and ran an automatic movement, exhibition case back with even a 50m water resistance, it would go off.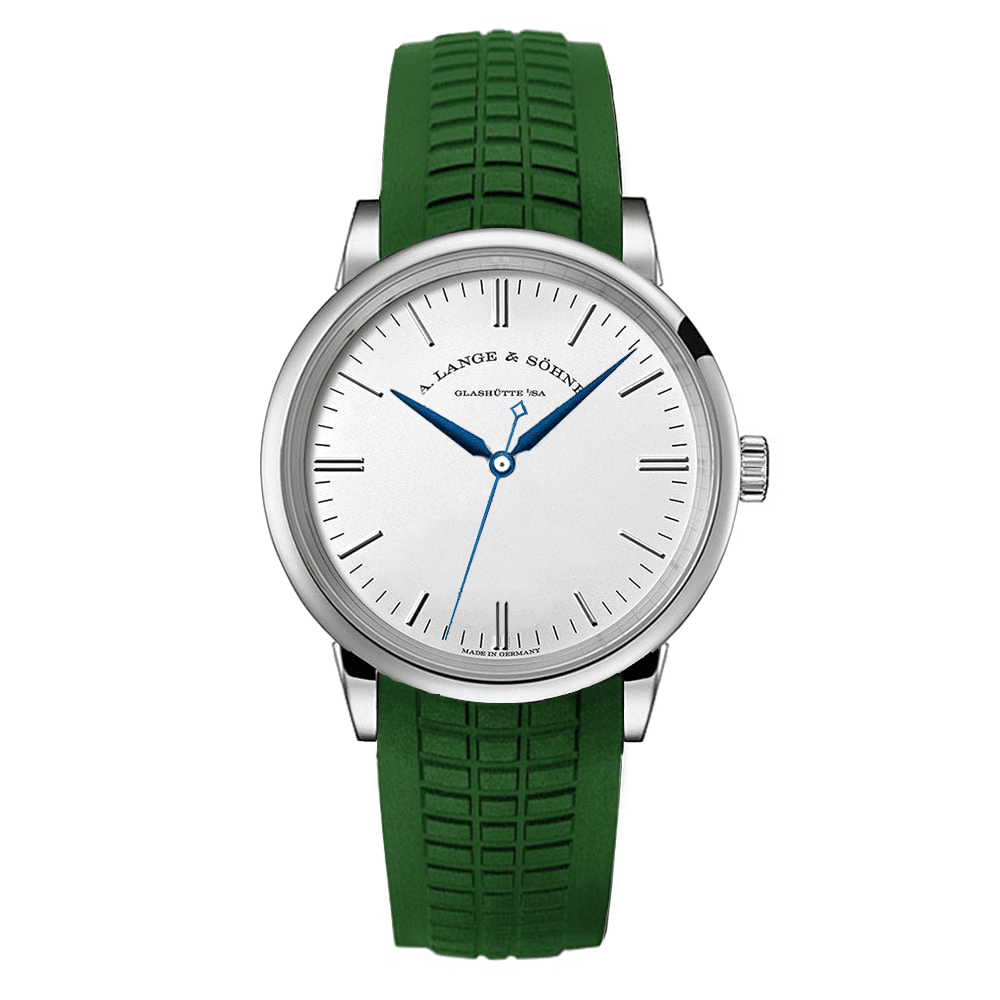 I'm aware of the rarity of steel Langes, with just a few having been auctioned over the past 10 years, most notably the 1815 'Homage To Walter Lange' in steel, a unique piece that sold for CHF852,500 last year but I don't think a steel piece, in a new family of A. Lange & Söhne sports watches, would affect the collectability of these existing models.
---
---
$25k for a black dial 15400ST is silly, $33k for a Ceramic Daytona is bonkers and $80k for a Nautilus 5711 is moronic, even after the 20% price rise. I believe the only answer to this epidemic is the release of an A. Lange and Söhne sports watch, one which will hopefully come in the form of a handsome diver. And outside of settling the market, it's a business opportunity that is ripe for the picking!