The watch world has officially gone insane. Yesterday, during Antiquorum's Monaco sale, a green dial Patek Philippe Nautilus Ref. 5711 sold for €320,000. After fees, that rings the till up to at least $642,000. Why is this of note? Because the watch in question retails for just $49,350.
While that price remains one of the more jaw-dropping auction results we've seen in recent years, there is a little context for that figure. When this watch first surfaced in the Antiquorum catalogue, we detailed how it could sell for close to half a million dollars. That was based on a few factors that were sure to work together to drive the price beyond the stratosphere.
Firstly, there is insatiable, ongoing market demand for the Patek Philippe Nautilus collection, but specifically for the Ref. 5711. Earlier this year, the President of Patek Philippe Thierry Stern announced that the Ref. 5711 would be discontinued in its current form, sending the market into an absolute frenzy. In April the new version was released with a green dial.
---
---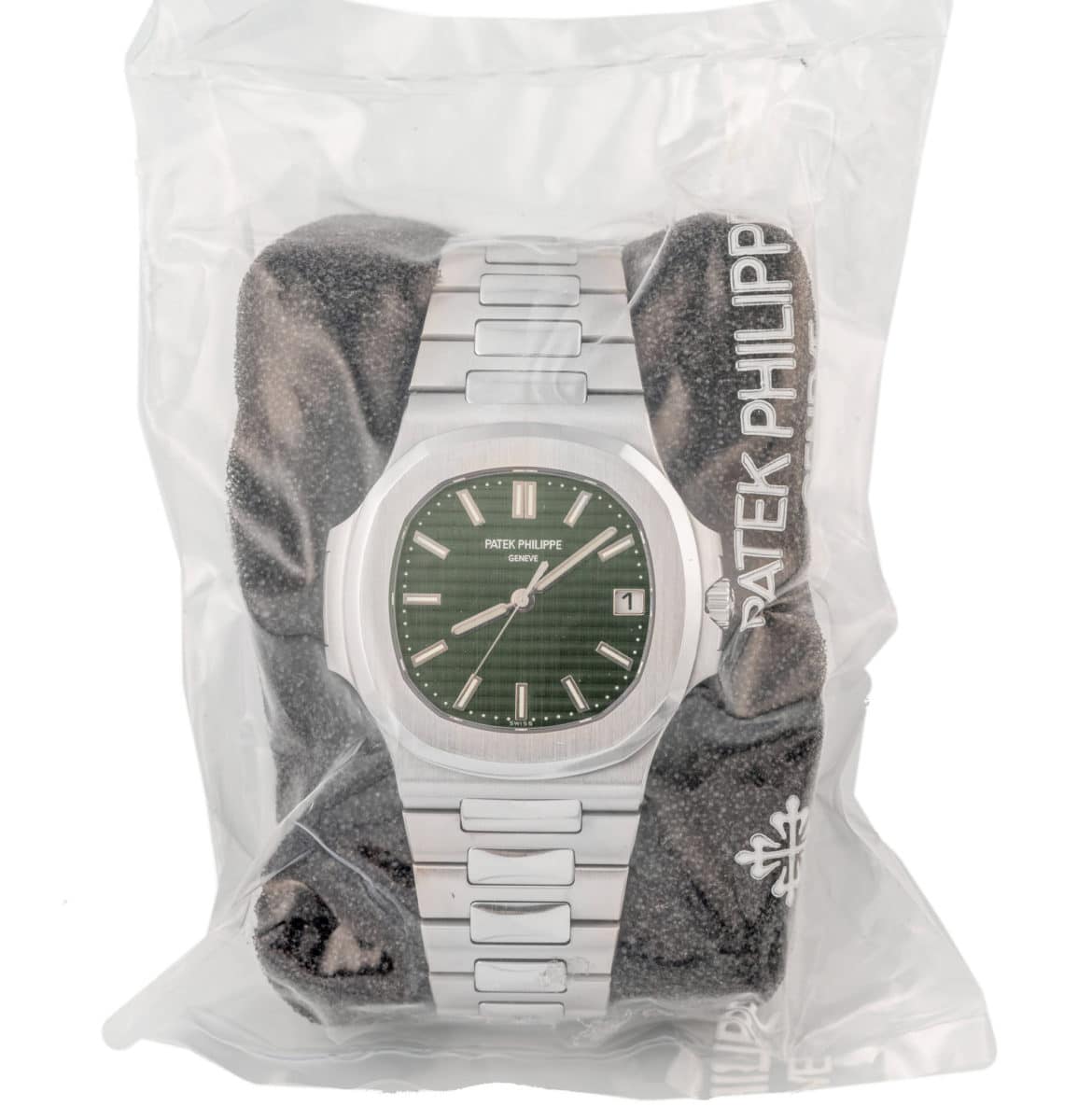 RELATED: Jay-Z Wore A $3.2 Million Patek To Diddy's 50th Birthday Party
Now, not only was the watch offered by Antiquorum the new version featuring a green dial, but it was also the first green dial to hit the market, meaning it would effectively set a precedent for pricing in future sales. On top of that, it was still in the Patek Philippe factory sealed plastic, which guarantees that the watch has never been worn, and therefore much more desirable.
In fact, watches in factory sealed plastic were commanding such a price premium that Patek Philippe banned the sale of watches still in their plastic several years ago. All of this, plus the inevitable excitement of spending north of half a million dollars on a watch, saw an eye-watering result that will only add fuel to the already super-heated market.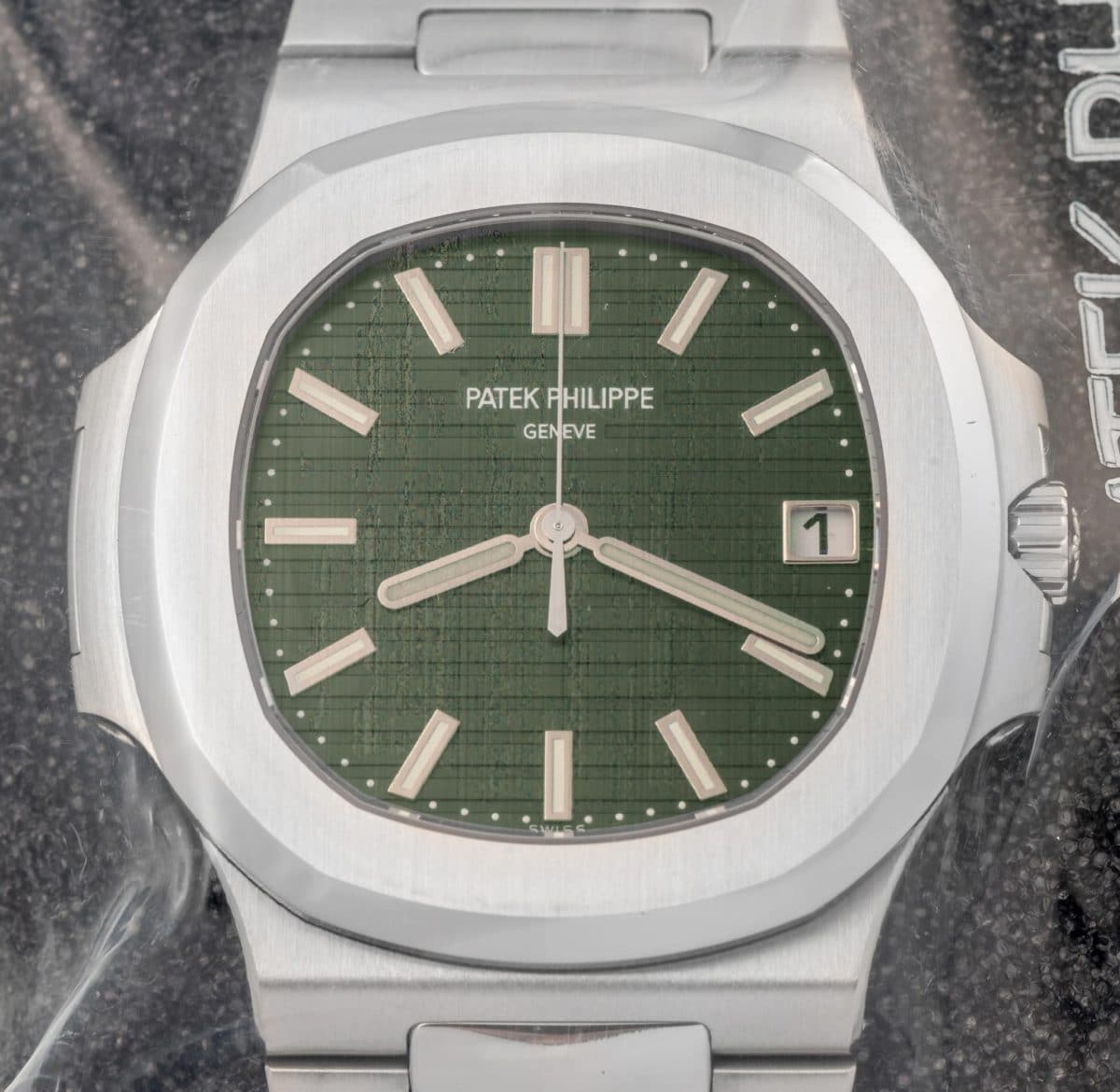 The final twist to this high-stakes tale was the actual auction itself. While the auction house is supposed to work in the best interests of the seller, Antiquorum accidentally published the name of the original owner in an Instagram video of the lot. If Patek Philippe needed any further evidence to blacklist the owner for flipping his green Patek Philippe 5711 for such a massive profit, there it was, dead to rights.
The hefty blow of never being able to purchase another Patek Philippe again would assuredly be softened by the $400,000 profit from sale. Only time will tell if it'll actually be used as a benchmark for future sales, but one thing is clear: if you happen to have a green Patek Philippe 5711 in your safe, it's definitely worth more than what you paid for it.
Check out the lot below.