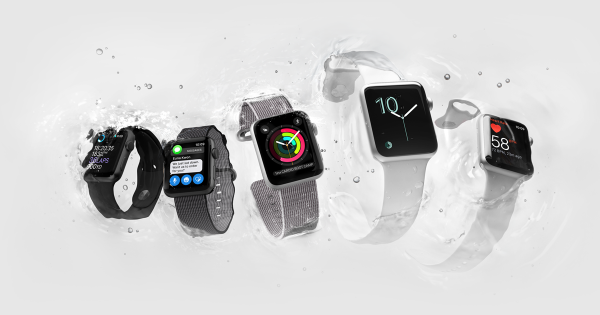 Let's establish this straight right off the bat; in no way are we saying that Apple Watches are the equivalent to beautifully crafted Swiss watches. They're in two separate spheres, serving two different purposes. It is, however, interesting to compare how a tech wearable fairs against centuries of history in the watch industry.
According to analysts, the tech giant is estimated to have sold 8 million Apple Watches in Q4 last year based on a publicly released shipment statistic from the Federation of the Swiss Watch Industry. This means that after 3 years of releases Apple has managed to beat the whole Swiss watch industry combined. Again, whilst high end brands are way above the smartwatch trend, the industry statistic does include entry level brands which are on a more comparable level and price point.
This startling comparison is a result of a 50% growth in revenue and units, with CEO Tim Cook hinting at further continuations in wearable product development for the future. So for now, it seems that the Apple Watch is a lucrative sale for the leaders in consumer tech.
---
---