When someone becomes fed up with their watch, they usually do one of two things. The impulsive type will go out and enthusiastically pull the trigger on a new watch, while the patient type recognises what they want is probably already in their collection, but they're just missing the perfect watch straps.
Just how versatile a new strap can make your favourite watch is an important thing to realise, as not only will it help you become more deeply enamoured with the watches you already have, but it will also save you thousands, if not tens of thousands of dollars. After all, it's important for a well-rounded collection to have something for every occasion you might find yourself in, from snorkelling at your favourite dive spot, to sipping champagne at a black-tie event and everything in between.
To ensure you've got a watch for every situation, it's worth acknowledging exactly how much a quality strap can change the watch your watch looks. If your timepiece arrived on a steel bracelet, a high-quality leather watch strap can dress it up, while the pairing of any number of quality rubber straps will add a world of sportiness to your watch.
---
---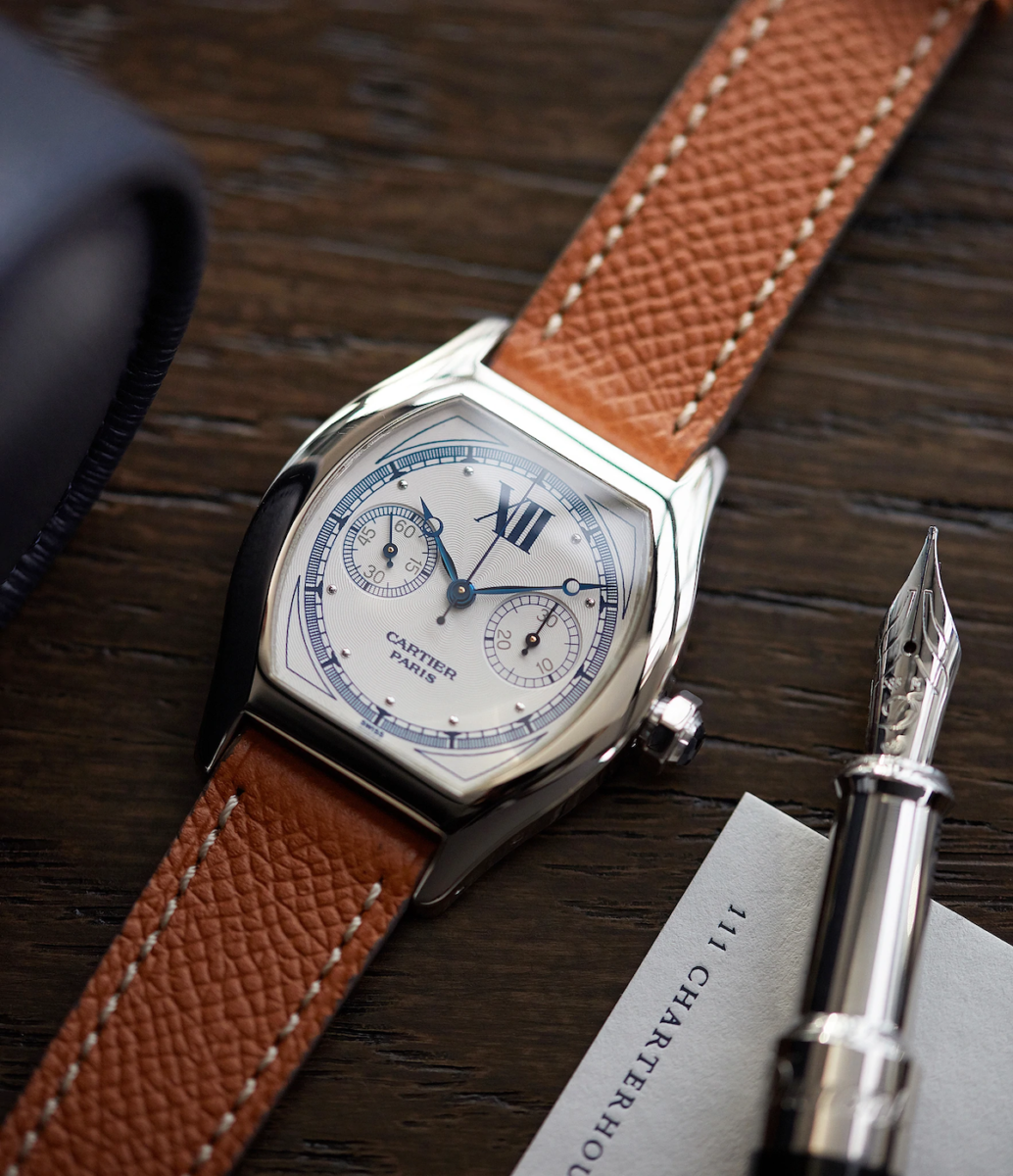 RELATED: Best New Watches Of Watches & Wonders 2022, Including Rolex, Grand Seiko & More
Something to remember when buying a strap that fits perfectly is you'll need to measure the width between the lugs of your watch to make sure you get the correct size. Some straps will be too wide or too narrow, so to make sure you purchase the right strap, either research the lug width of your timepiece or measure it yourself.
Similarly, if you don't own one already, a Spring Bar Tool is a must-have for stress-free strap changing. You'll be able to purchase one any most of the shops we list below, which will also help you swap out the buckle if need be.
As they say, a change is as good as a holiday, so the next time you're a little tired of looking down at your wrist at the same old sight, remember that a new watch band will make a world of difference. So without further ado, here are a few of our favourite places to go shopping for good quality watch straps.
Horus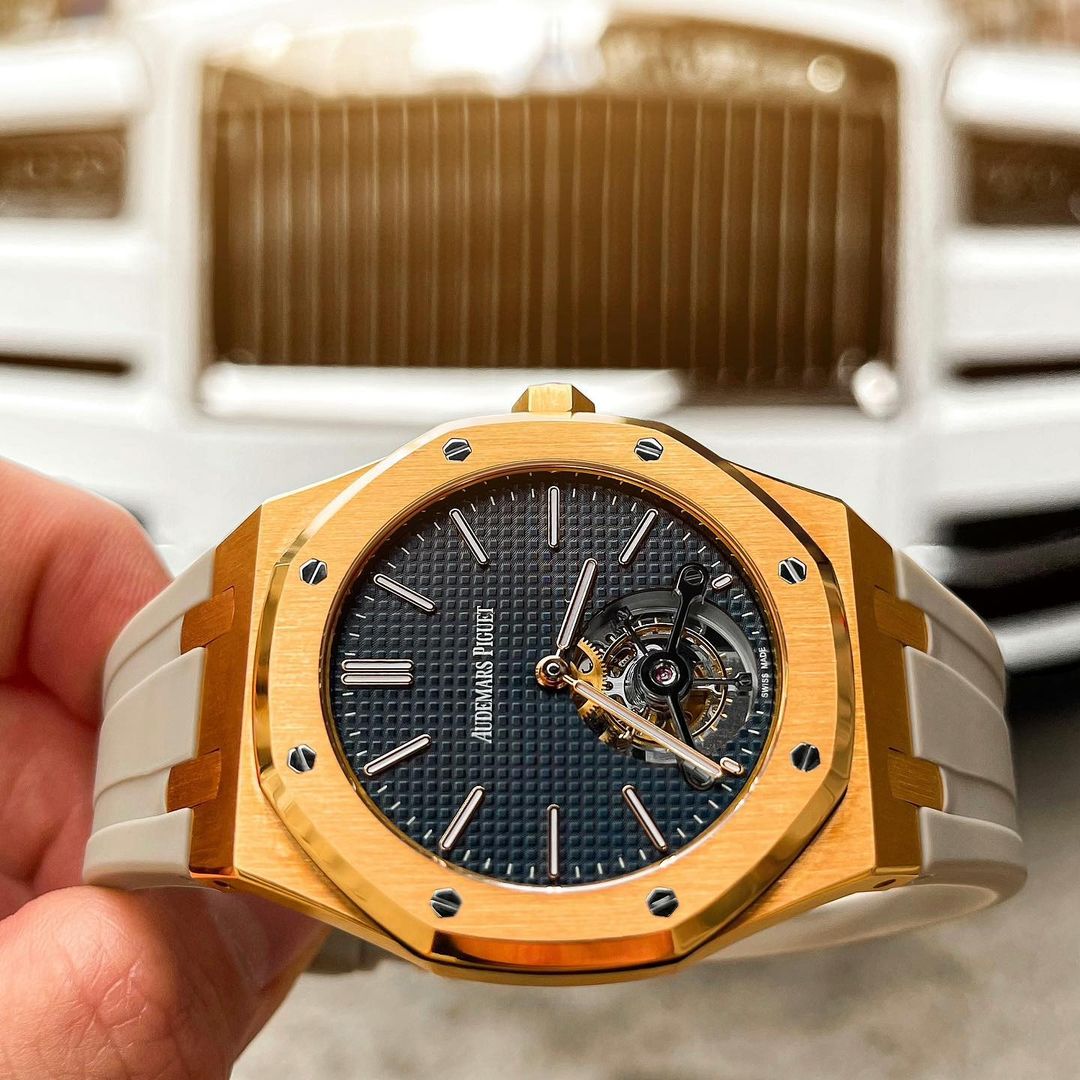 Probably most famous for being Dan Bilzerian's watch strap of choice, Horus Watch Straps Inc. has come a long way since its founding in 2014. Their huge range of rubber straps is accompanied by uniquely ergonomic designs that are specifically made to fit into the world's best luxury watches.
With rubber strap options that fit perfectly into the lugs of a Patek Philippe, Audemars Piguet, Panerai, Apple Watch and more, it's a very good one-stop-shop for any rubber straps needs you have. Their colourful and military-like camo designs deliver a tool-watch feel, but one that doesn't take itself too seriously. Finally, if you're unsure of the colour or strap size you want, Horus sells a range of different strap packages to make sure you end up with the perfect strap for your watch. Straps start around the $225 mark, with the option of Apple Pay, but given how well-regarded Horus rubber straps are, we think it's worth every penny.
Bas & Lokes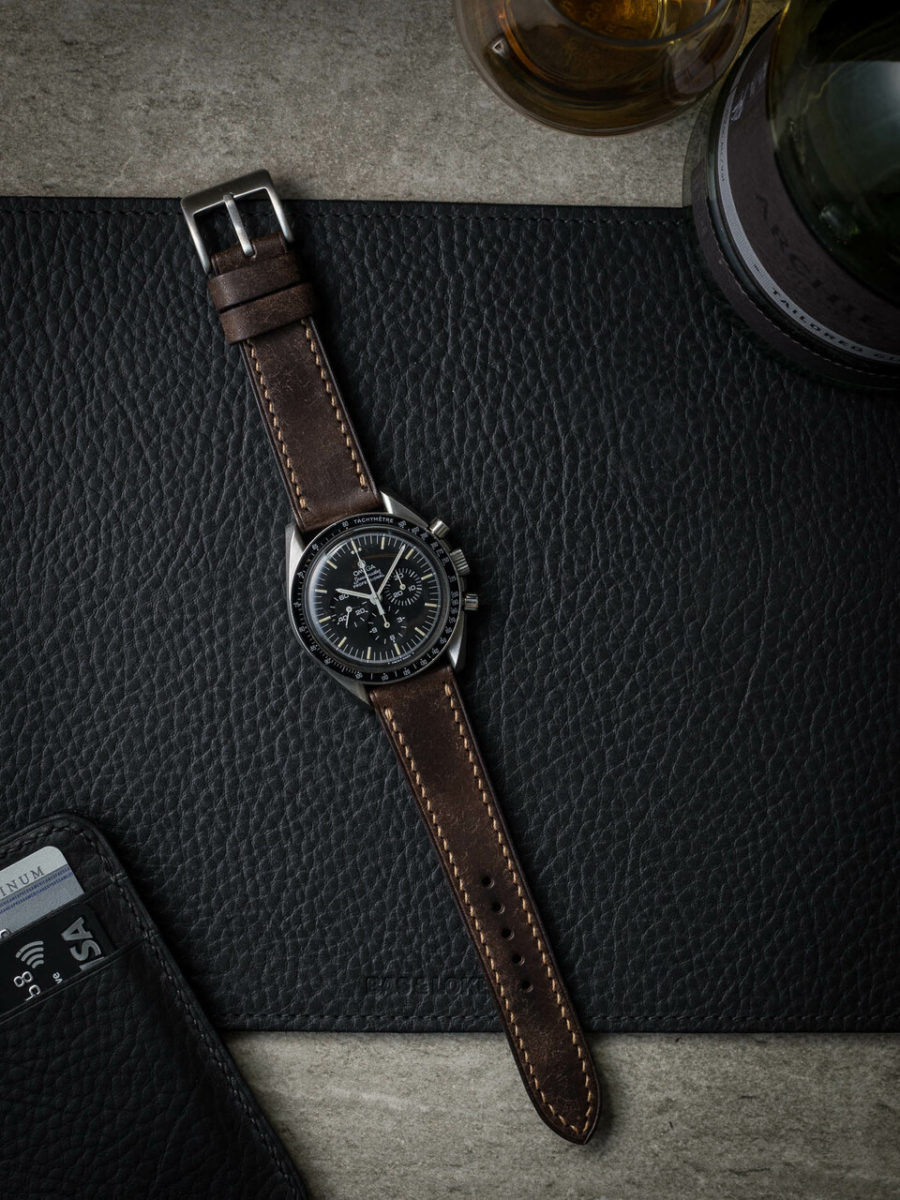 Designed especially for those seeking a more elegant look, Bas & Lokes offers classic leather straps, not to mention a full suite of accompanying leather watch accessories; including watch travel cases and maintenance kits – essential for any watch collection. As opposed to the Horus straps, proudly Australian owned Bas & Lokes is more conservative in its aesthetic, perhaps best suited for watches you're looking to dress up a little, be they vintage or modern.
---
---
Offering a wide, but thoughtful range of leather watch straps, you'll be able to find a number of different colour and style options, which are sure to be both comfortable and hard-wearing. With prices starting at $127 for a Bas & Lokes leather NATO strap, expect to pay around $200 for your more traditional two-piece leather watch strap. As the team is based in Sydney, you can also expect great customer service and decent express shipping options.
Erika's Originals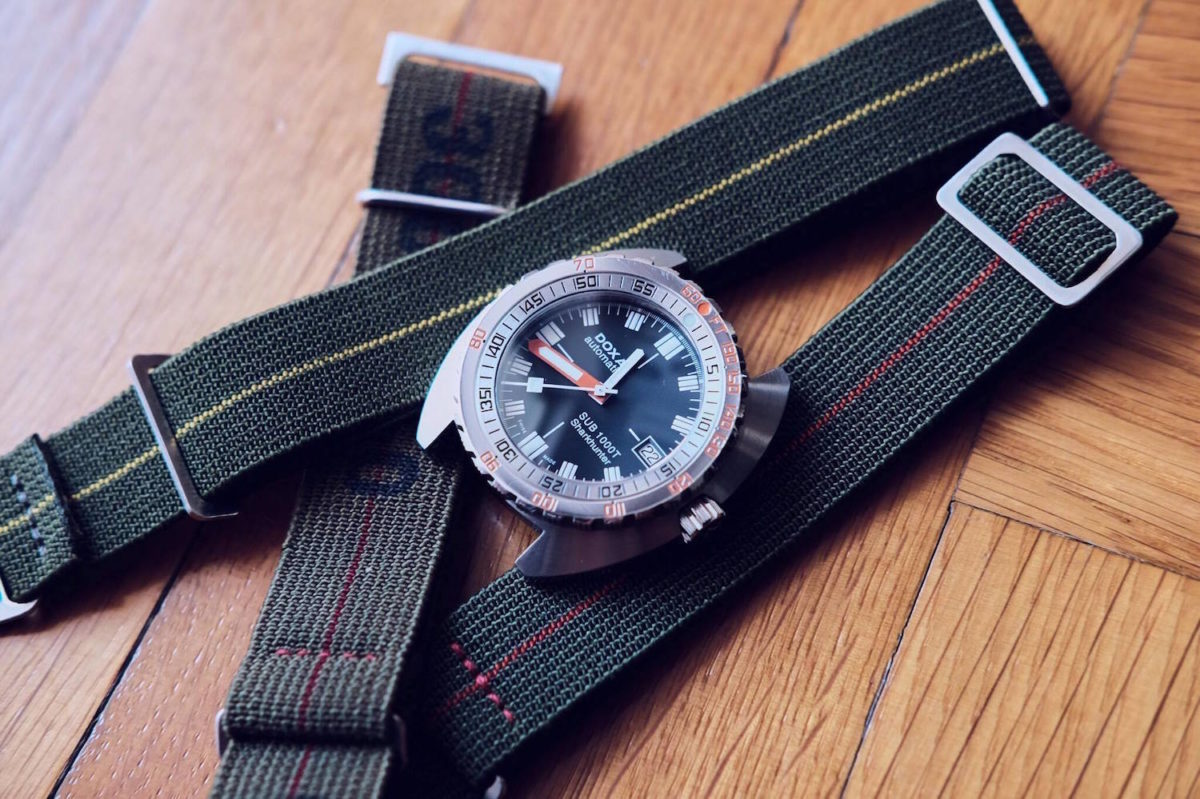 There are NATO straps, and then there are Erika's Originals NATO straps. As the patented design used by France's Marine Nationale, Erika's straps feature a looped design that you thread your hand through to secure your watch to your wrist, which is both more secure and more comfortable than standard NATOs. As far as sporty strap options go, this is one you need to try for yourself.
Made from military-grade parachute elastic, Erika's Originals NATOs are some of the very best in the world, with specific designs for your Apple Watch, Tudor FXD and more. Erika offers her watch straps in a range of different colours and designs, with additional options for custom designed fabric and buckle hardware. It might not be the type of strap you'd want to match with your elegant dress watch, but for any sporty everyday timepieces, an Erika's Originals NATO is a must-have in any collection. As a certified legend of the watch industry, Erika remains heavily involved in the business ensuring excellent customer service, while her straps start around €75 to enjoy prompt delivery to your door.
RubberB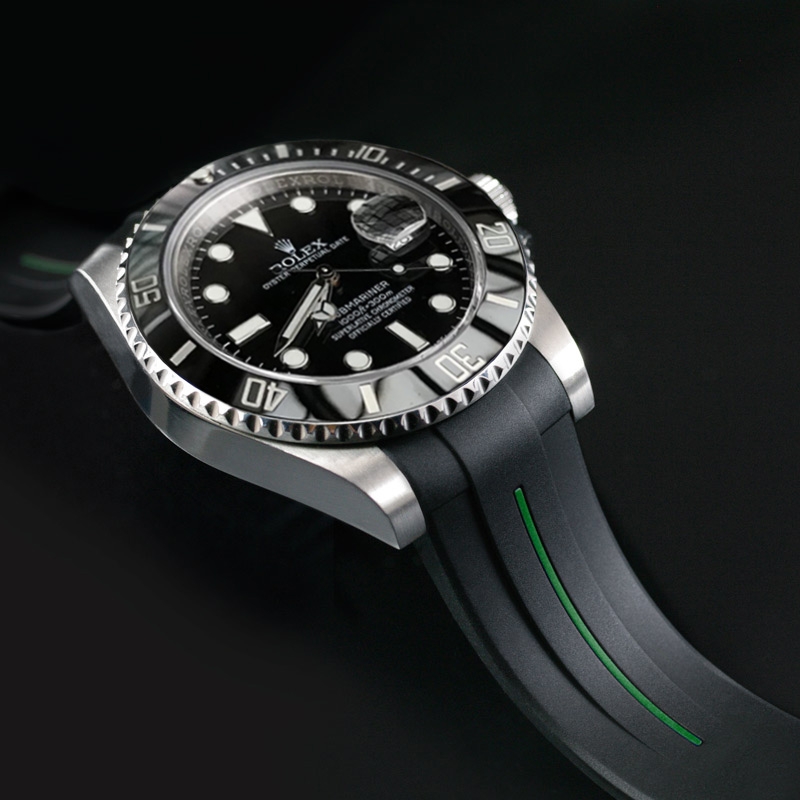 These Swiss-made straps are best-known as one of the best aftermarket manufacturers of straps for Rolex and are a favourite of Shark Tank investor Kevin O'Leary. In addition to Rolex, however, RubberB also makes quality rubber straps for the likes of Patek Philippe, Audemars Piguet, Panerai and beyond.
Within the RubberB strap lineup, the manufacturer has a number of different proprietary technologies, including SwimSkin, Velcro and GoldMatic, which all offer a different look to your favourite rubber strap. Assuming you pick the right strap for the watch, the RubberB straps help emphasise any subtle colour highlights on your watch, which can be a great look. A rubber strap for your Rolex Submariner will cost you US$220, while for a Patek Philippe Aquanaut it remains an affordable price at US$250.
Artisan Straps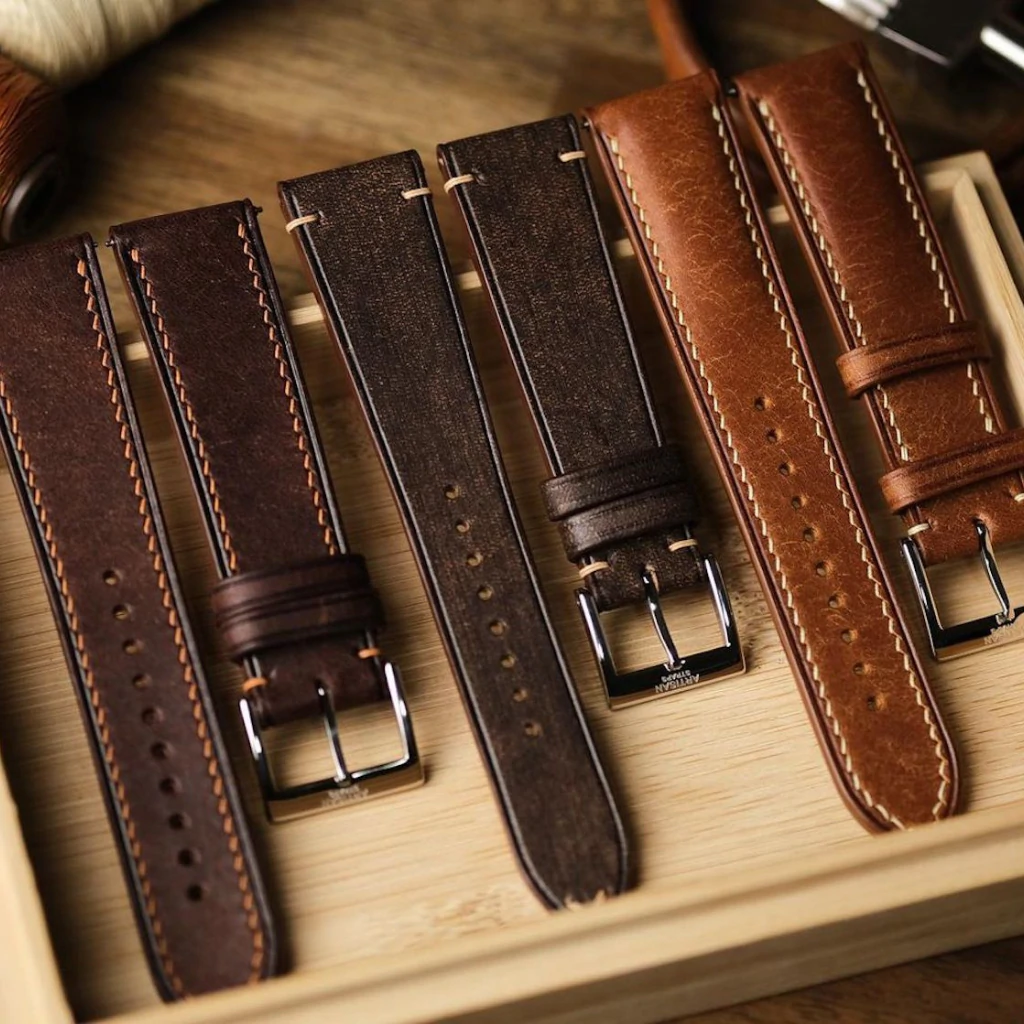 These home-grown Aussie strap makers are also based in Sydney, and Artisan Straps specialises in providing hand-made leather straps from just about any animal leather from kangaroo to crocodile. It's another more dressy option to add to your list, but if you've got a vintage Rolex DateJust or Omega Seamaster, you can't go wrong with a strap from Artisan Straps.
With offerings made from suede, calf, goat, alligator, shell cordovan leather, and more, you'll be spoilt for choice in terms of textures and colours to make sure you find the perfect fit. These hand-stitched straps have gone to many a happy customer and thanks to its local shipping country, you'll be easily able to pay in Australian dollars and can expect fast delivery.
The House of Straps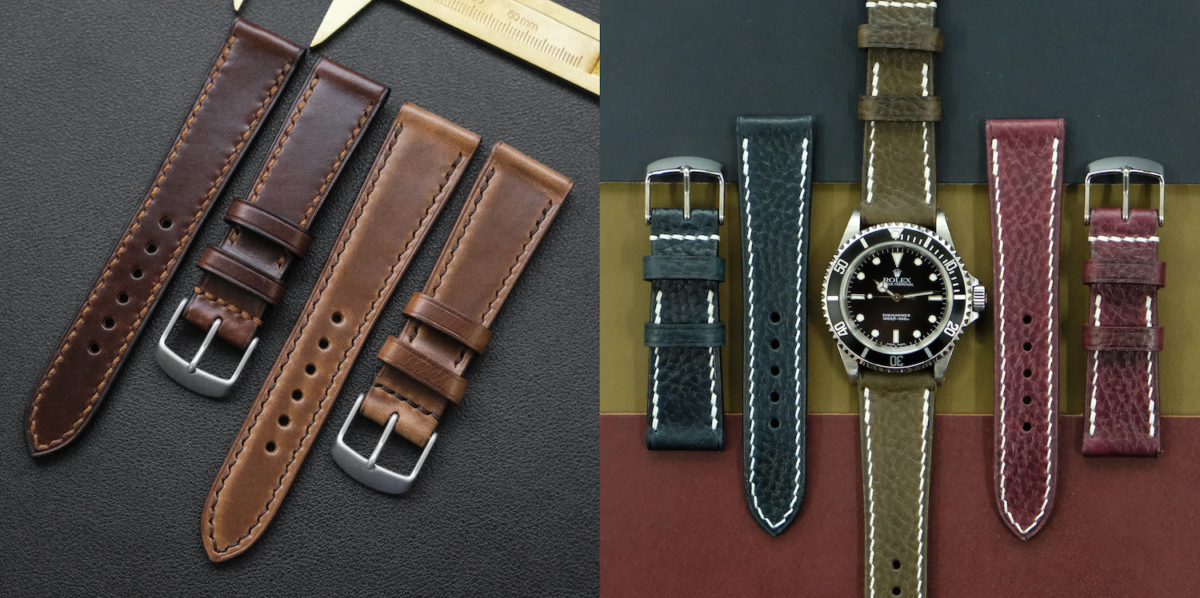 Singapore-based outfit The House of Straps has a solid reputation for its impressive range of leather strap types. From the more classic full stitch straps (with options for specific colours such as white stitching) and padded straps, to the adventurous options of rally straps and bund straps, there's something for every watch.
---
---
The rally straps are breathable leather options that bring a certain sporty element to the watches they're paired with, while the other straps The House of Straps sell will serve you just as well when you're behind the wheel. If the range wasn't enough to get you over the line, the quick delivery via express shipping is great, as is one of the current discount codes "LESS50" that will give you $50 off. It's not free shipping, but it's the next best thing.
A Collected Man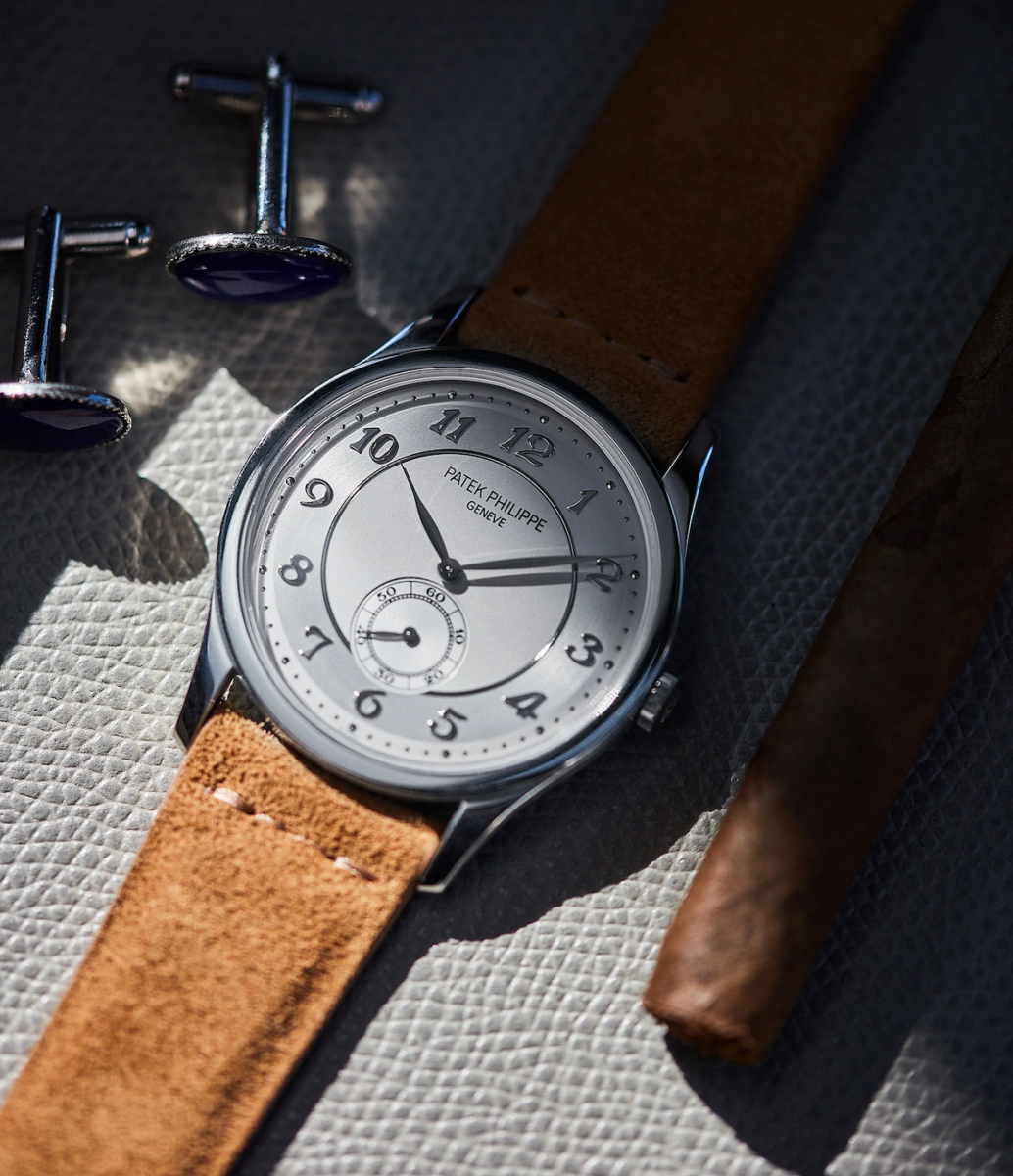 If you've been interested in watches for a while, you'll likely have already come across A Collected Man as a dealer of some of the world's rarest and more desirable timepieces, as well as running a fantastic journal and selling straps on the side. As a name that is almost synonymous with quality and service, you can expect great customer service from the United Kingdom shop that is A Collected Man.
Offering a range of watch accessories as well, the variety of different leather straps in terms of texture and colour is impressive, ensuring you'll be able to pick out at least a couple of watch bands to add to your collection. With prices starting at £80, there are just so many reasons to visit the site of A Collected Man.