Bremont has recently entered into an official partnership with Britain's Ministry of Defence to create beautiful and reliable timepieces for both military and civilian use. This means that Bremont will become the only watch manufacturer in the country with permission to use the coveted Heraldic Badges of all three services – army, navy, and airforce.
As a result, Bremont will be introducing three new chronometers, which includes the Bremont Broadsword, Bremont Arrow, and Bremont Argonaut.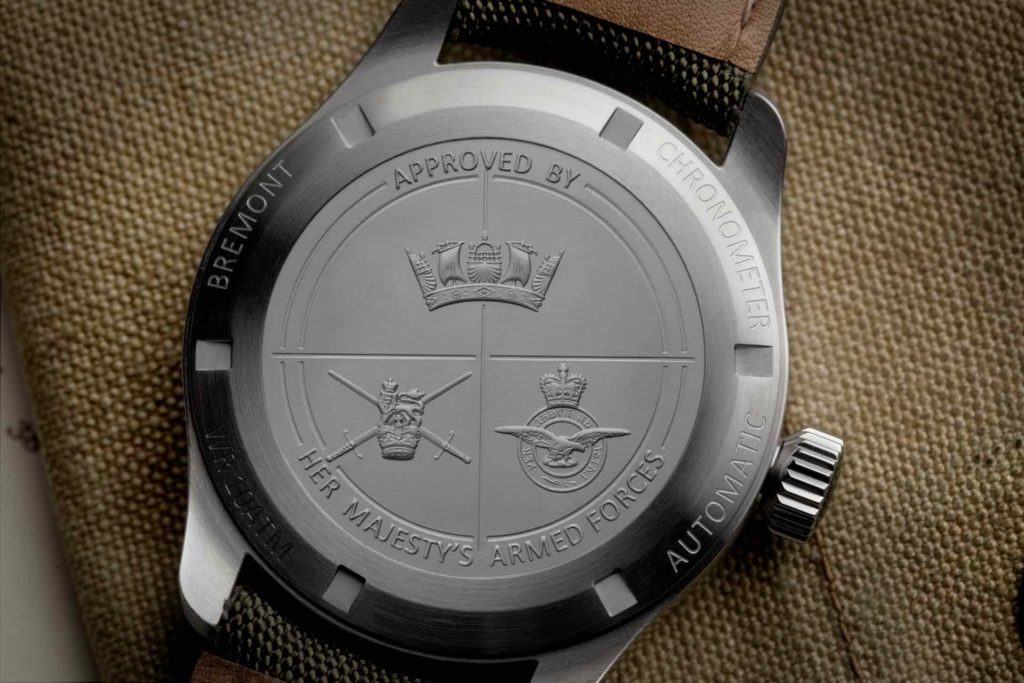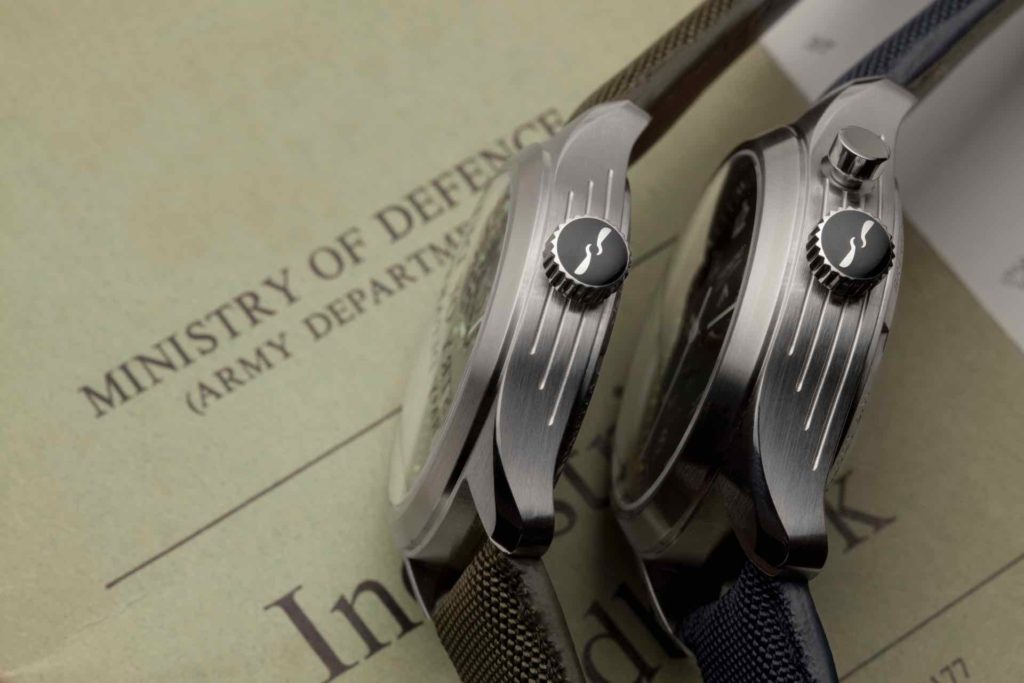 Bremont has a rell-respected reputation within the military units of Britain, as well as a fine social standing among the rest of us. Bremonts naturally masculine appearance, as well as its mechanical sturdiness, makes the partnership Her Majesty's Armed Forces an obvious decision. A mere 12 years since Bremont sold their first timepiece, this honour holds a particular place of importance for the aptly named co-founder, Nick English and his brother, Giles.
---
---
Bremont Armed Forces Collection
The three new pieces are a slight adaptation of the 'Dirty Dozen' watches that were commissioned by the Brittish Army during the World War II campaign. In fitting with the original design, the Broadsword, Arrow, and Argonaut all include a two-piece case with a screw-in, officially stamped back case.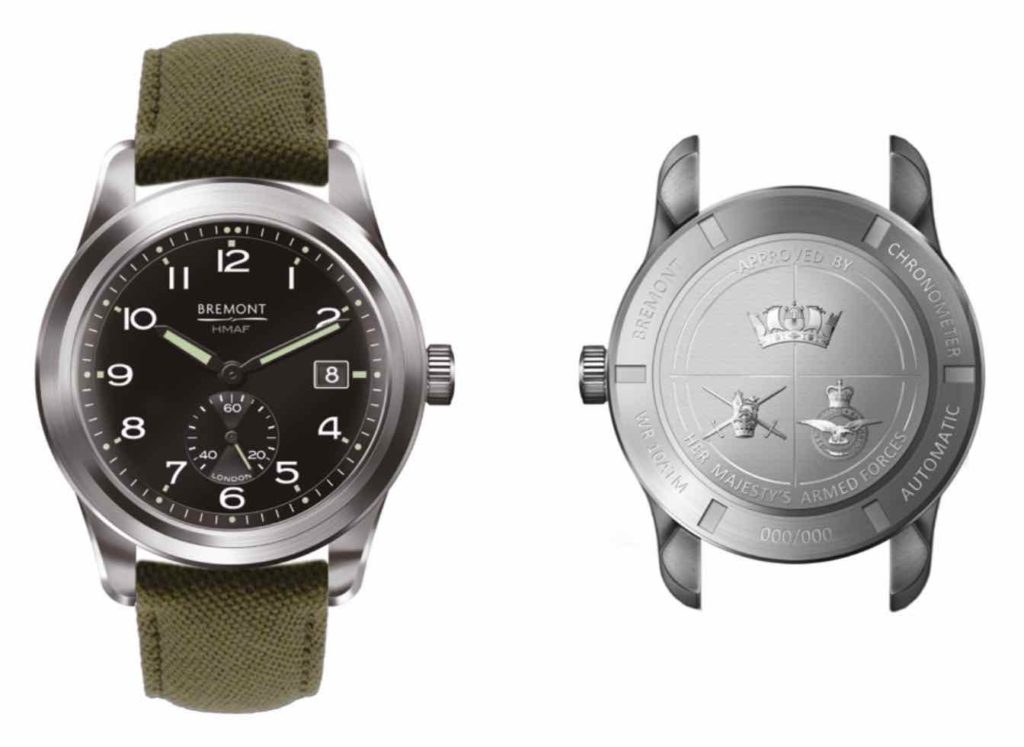 The Broadsword comes with a basic dial of just one seconds sub-dial at six o'clock. Included inside the watch is the BE-95-2AV movement, which is protected by a 40mm hardened steel case. The khaki green strap and black face are immediately recognisable as army-inspired.
Price: $4,400 AUD
Release: April 2019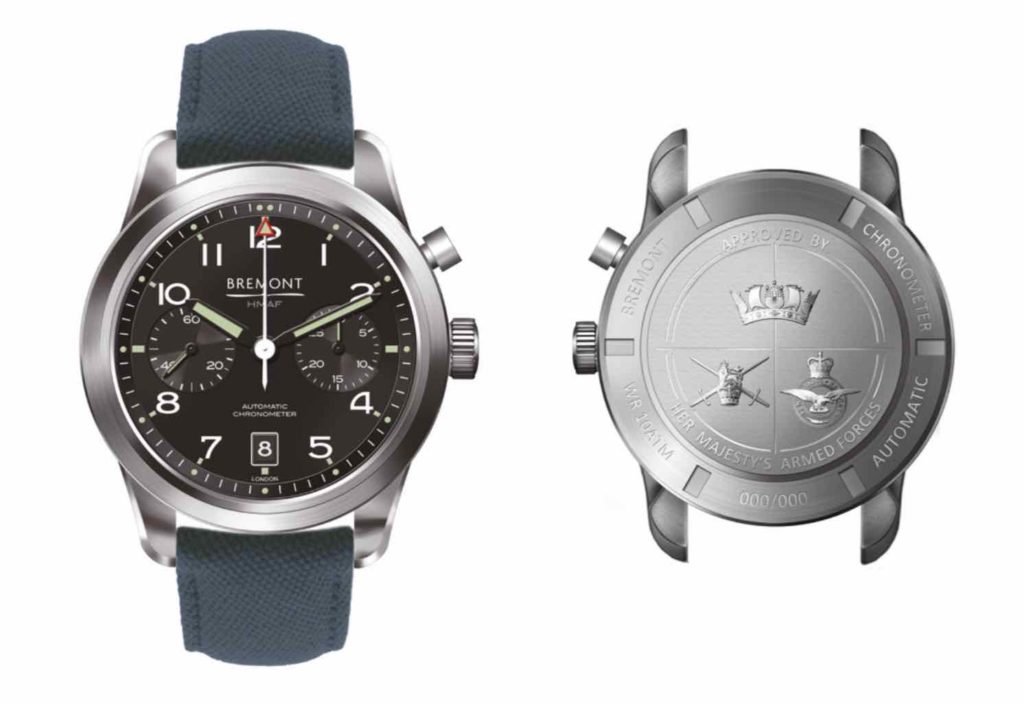 Covering the British Airforce is the aptly named Arrow, which sits slightly larger on the wrist at 42mm. A pusher at 2 o'clock stars, stops, and resets the stopwatch, which is part of the BE-51AE movement. As the success of many airborne missions come down to a matter of seconds, the Arrow's accuracy and endurance are understandably fastidious. The piece also includes subdials at nine o'clock and three o'clock for seconds and minutes respectively.
Price: $6,100 AUD
Release: April 2019
---
---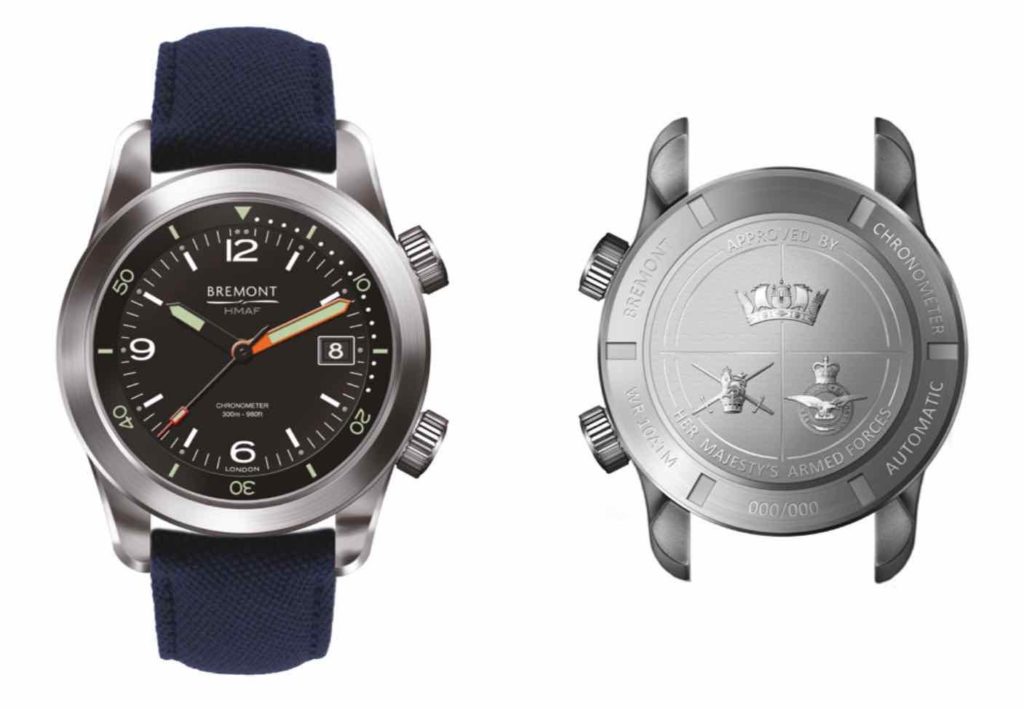 Last, but certainly not least, stands the Argonaut. The name itself is inspired by a band of heroes in Greek mythology who accompanied the legendary Jason to Colchis to help his find the Golden Fleece. Similarly, the British Navy has been, and remains as, one of the most powerful navies that the world has ever seen. Fitting with the aquatic theme, the Argonaut is a 42mm dive watch with a three-handed legible face and dial, operated with a BE-92AV movement. Just as in all military operations, tracking minutes are of crucial importance to the Navy. As a result, the company has highlighted and enlarged the minute hand.
Price: $4,750 AUD
Release: July 2019
For all things Bremont, as well as updates on these soon-to-be-released pieces, see their official website.