For the best part of the last decade, Bulgari has been on an absolute tear with the Octo Finissimo collection (breaking no less than seven watchmaking world records since 2014). However, the beginning of 2022 sees a slight shift in focus. That shift zeros in on an approach to watchmaking that's even more traditional and technical, in the chiming Bulgari Octo Roma Blue Carillon Tourbillon.
If you were under any illusions that Bulgari was simply an Italian-founded jewellery firm that dabbled in watchmaking, this compellingly complicated new timepiece should set you straight. The exterior of the watch might ooze contemporary design cues, but the movement powering the Octo Roma Blue Carillon Tourbillon has been created with some of the more traditional watchmaking techniques there are.
Featuring a 44mm platinum case with a thickness of 12.83mm, the blued case middle is made from titanium and contains a number of cleverly designed apertures (which we also see on the dial). Why would Bulgari make a case with holes in it? As you might imagine, this isn't a watch designed for deep diving, instead, the apertures help with the amplification of the chiming mechanism within the watch.
---
---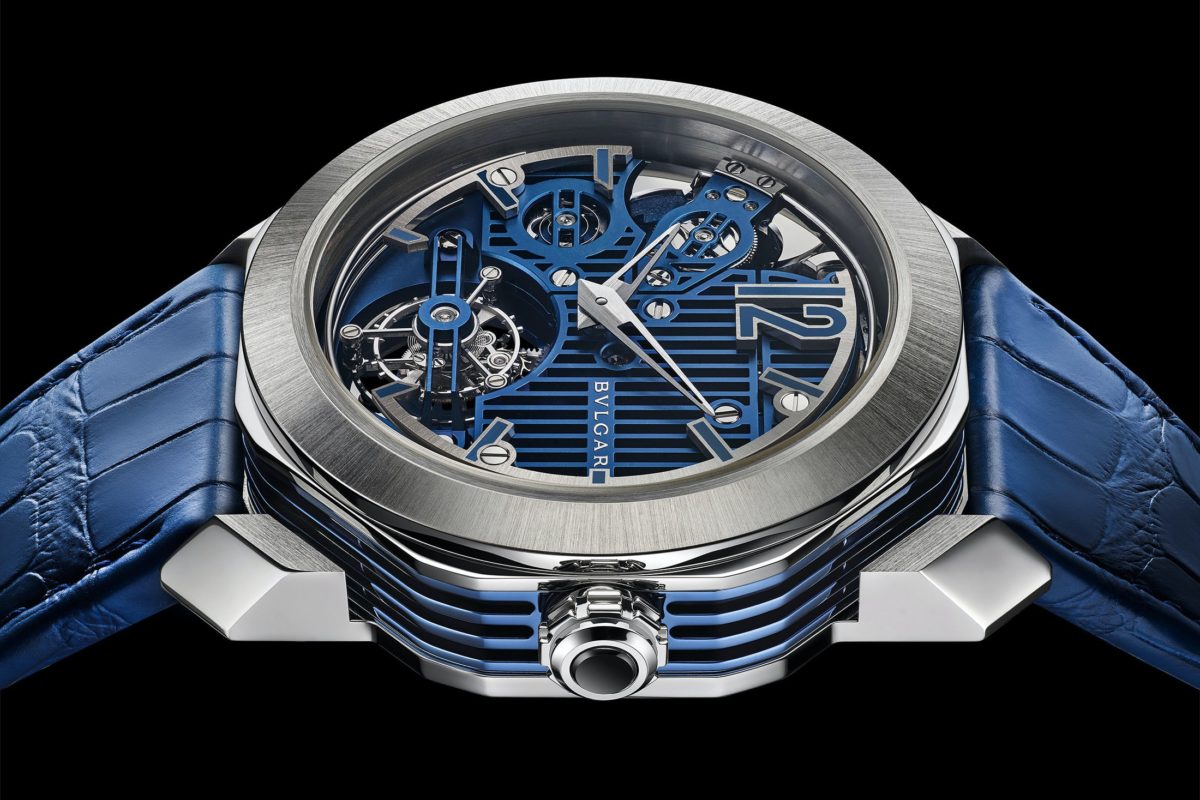 RELATED: The Bulgari Bulgari Black With Integrated Bracelet Is Murdered Out Magic
Beneath the grill-like dial is the calibre BVL 428, which contains a tourbillon and minute repeater, meaning at the press of a button, the watch will ring out the time, almost like Big Ben's bells when the hour strikes. What is relatively unusual when compared to most chiming watches, is this new watch from Bulgari use three gongs instead of the traditional two, with notes C, D and E ringing out loud and clear.
Chiming complications have long been a holy grail within any watchmaking workshop, and Bulgari is certainly flexing its technical muscles with the release of the Octo Roma Blue Carillon Tourbillon. What is specifically interesting about this piece is the blend of finishes on the case and movement. These finishes range from the more utilitarian sandblasting of the blacked-out bridges contrasted against the ultra-traditional black polishing of the hammers (which are polished with diamond paste to achieve a perfect mirrored surface).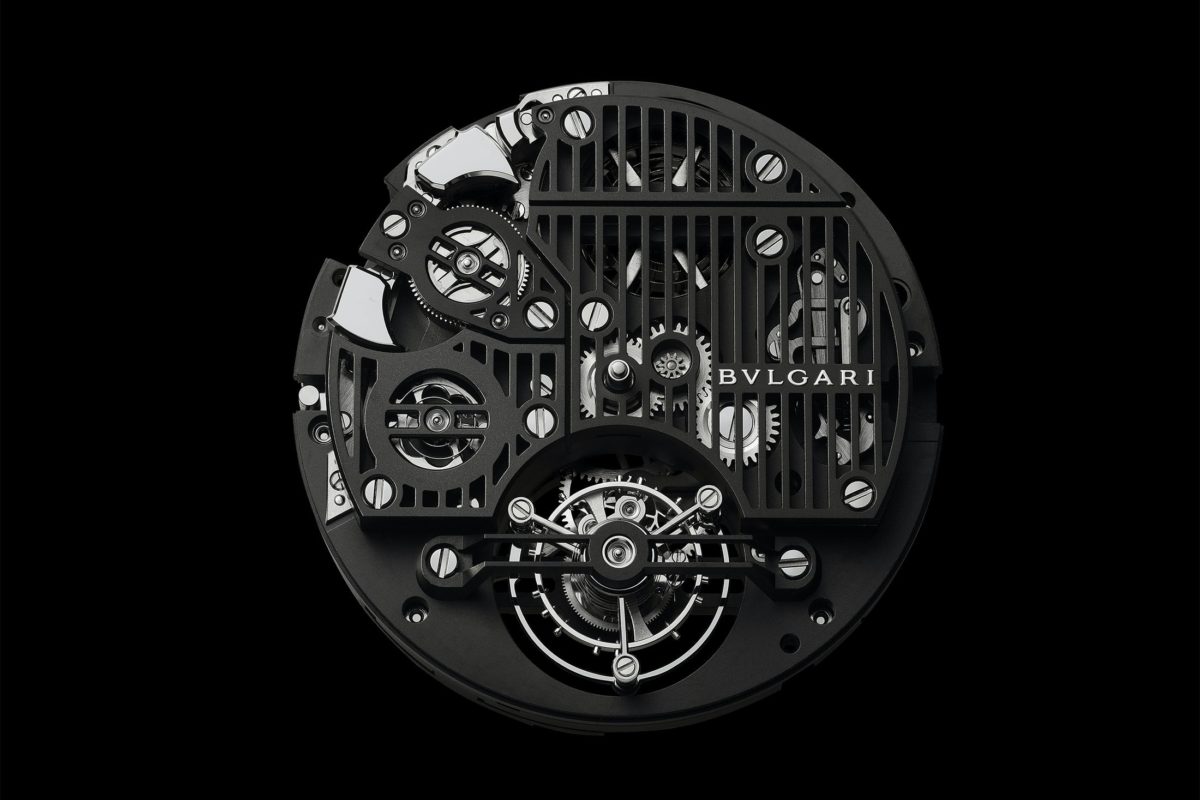 This contrast is no accident by Bulgari either. It's no careless combination of different watchmaking techniques, but instead a deliberate statement of brand positioning by Bulgari.
Within a single movement, the brand is demonstrating its impressive capacity in traditional watchmaking methods, but making a clear statement of difference compared to other more conservative watchmakers who are known for their classically styled timepieces. In a sense, the calibre BVL 428 perfectly embodies Picasso's well-known aphorism, "learn the rules like a pro, so you can break them like an artist."
There will be just 30 pieces made of the Bulgari Octo Roma Blue Carillon Tourbillon, a number that is unlikely tied to the number they could actually sell, but more linked to just how difficult these watches are to create. With an RRP of €262,295 (AU$415,392), this isn't likely to be your first Bulgari timepiece, but if you're lucky enough to get one on your wrist, could easily be the crown of any collection.