Less than a week after unveiling a sexy pair of black and gold G-Shock CasiOaks, Casio has announced its massively popular GA2100 series received the full-metal treatment. Yes… we're finally getting all-steel CasiOak watches.
Originally launched in a handful of colours with resin cases and straps circa 2019, the original G-Shock GA2100 series earned its nickname thanks to the octagonal case, which bears more than a passing resemblance to Audemars Piguet's Royal Oak. According to Casio, the design inspiration was actually derived from a combination of two famous G-Shock cases in the brand's archives. But that's neither here nor there.
RELATED: The Casio G-Shock Full Metal Gold Is 2018's Most Polarising Watch
---
---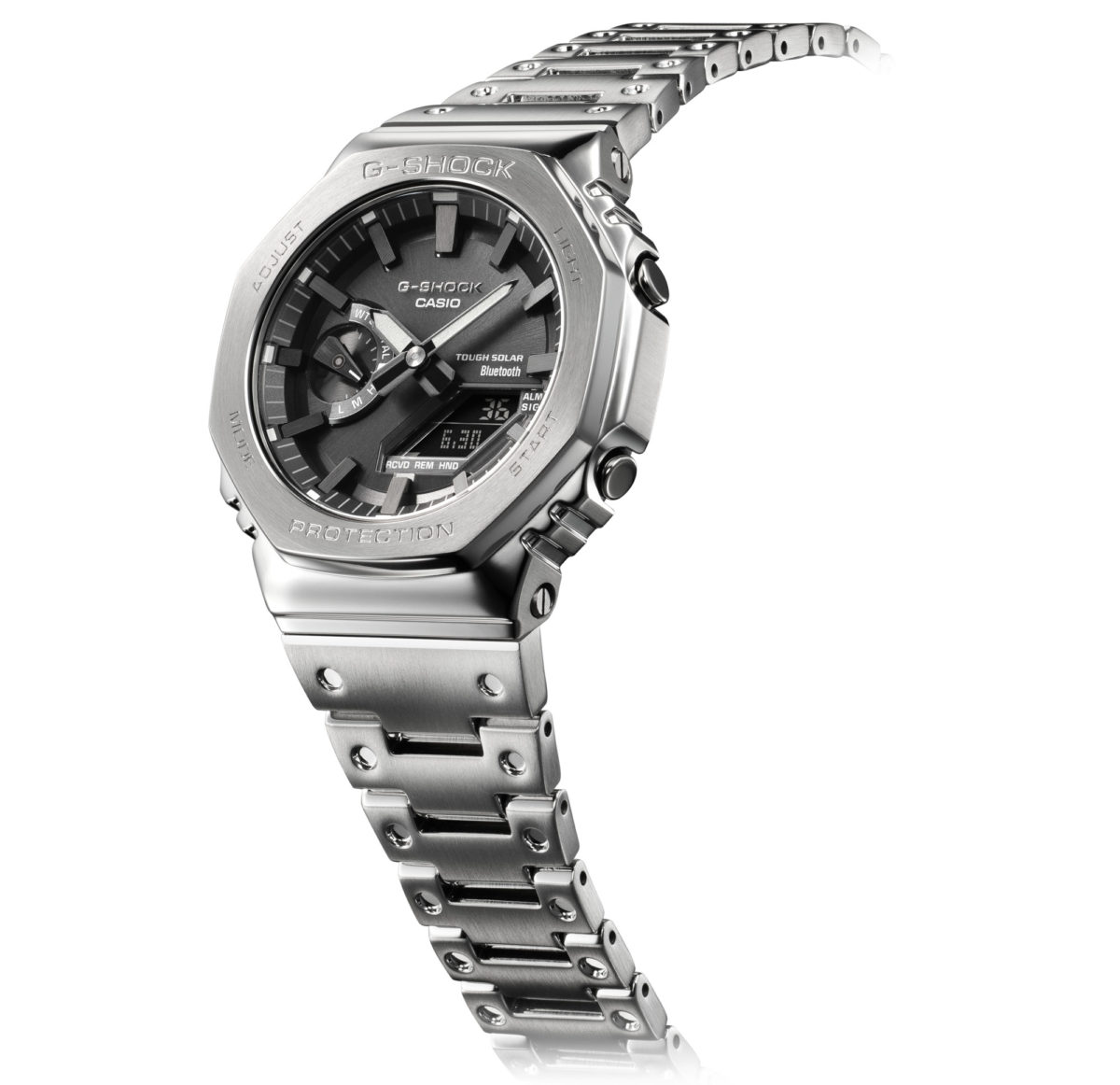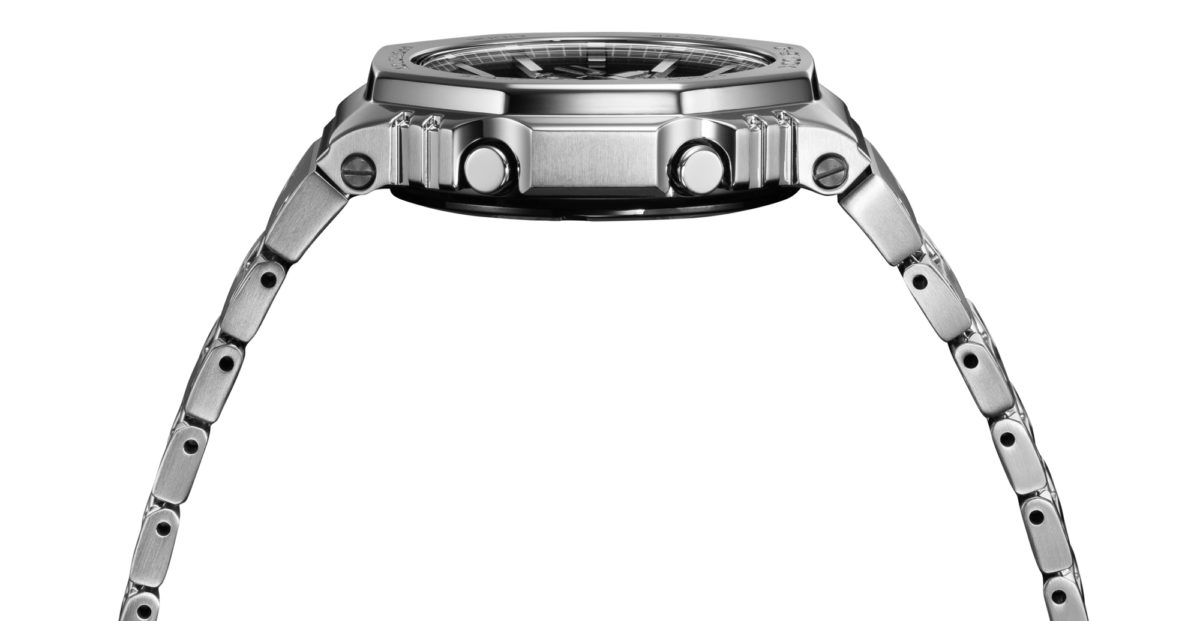 As you can imagine, the idea of such a coveted luxury steel sports watch executed in a format accessible to the everyman – in addition to its mainstream introduction during the height of Royal Oak madness – meant the G-Shock CasiOak was an instant hit. Early models sold out and even commanded a pre-owned premium for several months thereafter. Now, similar to the Omega MoonSwatch, we anticipate the forthcoming full-metal GMB2100 lineup will cause hypebeast levels of fervour.
Featuring case dimensions measuring 49.8 mm × 44.4 mm x 12.8 mm, although it wears slightly larger than the resin version, the steel CasiOak is still the thinnest Full Metal G-Shock out there. In terms of dial layout and functionality, you'll find it's identical to the GA-B2100. Right down to the alarms, countdown timer, world time, Bluetooth connectivity, and Tough Solar charging.
RELATED: Omega Speedmaster Sales Skyrocket By 50% Thanks To MoonSwatch Hype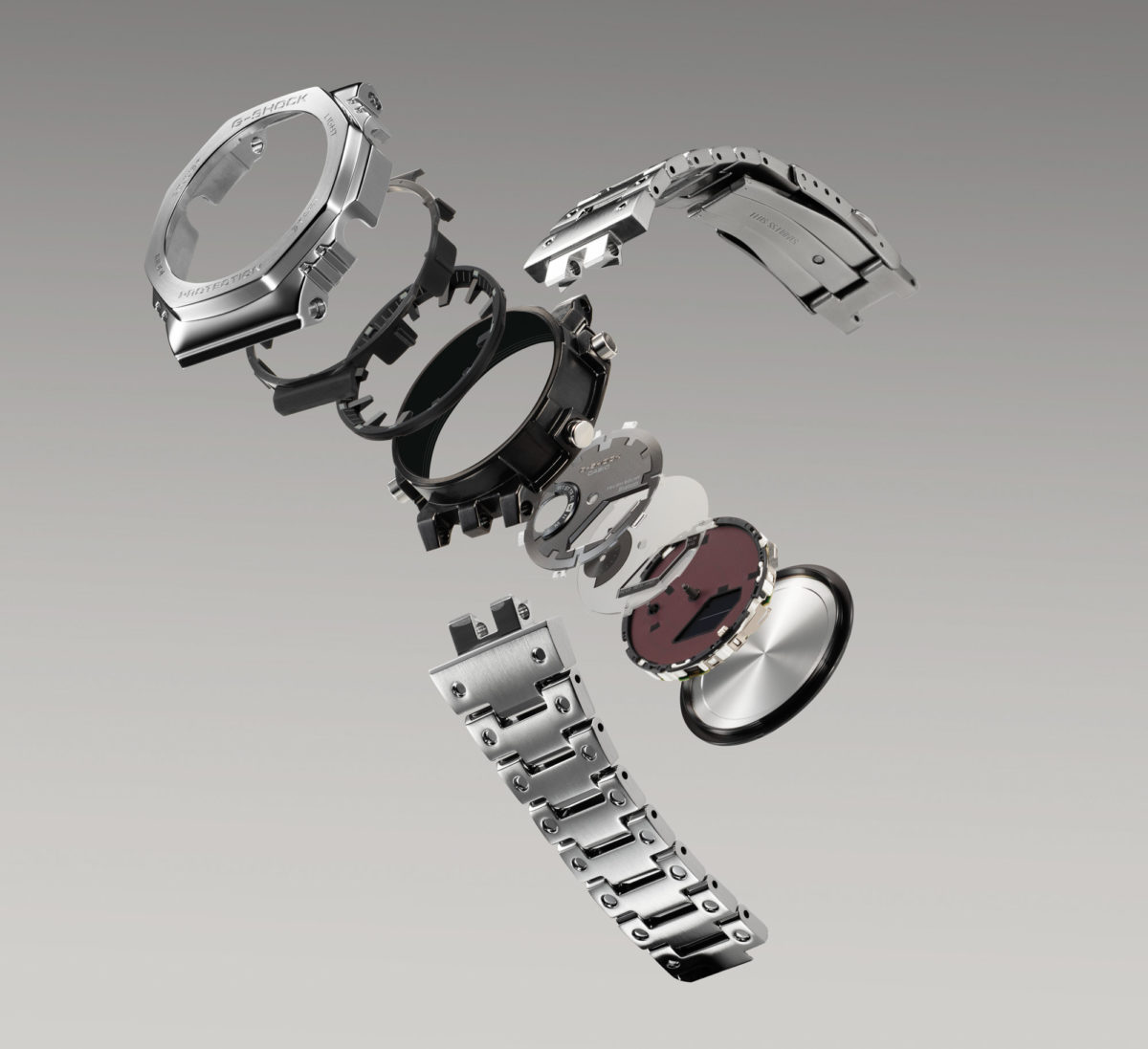 To ensure durability, the shock-resistant structure created for the full-metal GMWB5000 has been adopted here. From the screw-back case and band to the bezel joints, along with resin buffering components installed between the bezel and case, it certainly lives up to the G-Shock reputation.
The Full Metal CasiOak is powered by the Module 5691 quartz movement, weighs approximately 165 grams, and rated for up to 200 metres of water resistance.
The standard G-Shock CasiOak steel variant (BMB2100D-IA) will come with a domestic price tag of $1,000, while the black IP-coated variant (BMB2100BD-IA) and rose gold IP-coated variant (BMB2100GD-IA) will both retail at $1,099 – available from September 2022 (specific date TBA).
Keep an eye out below.
---
---