In a watch collecting landscape where steel sports watches are almost ubiquitous, the new challenge for watchmakers is to create timepieces that stand apart from the rest. This is no easy task, but Chopard is a brand with a knack for solving difficult problems, especially when it comes to standing out in a crowd, and their latest release in the Chopard Alpine Eagle Cadence 8HF is the perfect demonstration of this.
How do you create a watch that looks different from the sporty stainless steel cohort? First of all, you don't make it in steel. In their newest member of the Alpine Eagle collection, Chopard has briefly abandoned their famed Lucent Steel A223, for the more humble and functional material of titanium.
The lightweight case measures a universally wearable 41mm in diameter, with a thickness of just 9.75mm, and tips the scales a full 31% lighter than its Lucent Steel A223 sibling. In real terms, the Alpine Eagle now weighs just 105g, compared with 150g for the steel version. But while the case and bracelet material is an important update, it isn't even the most exciting change.
---
---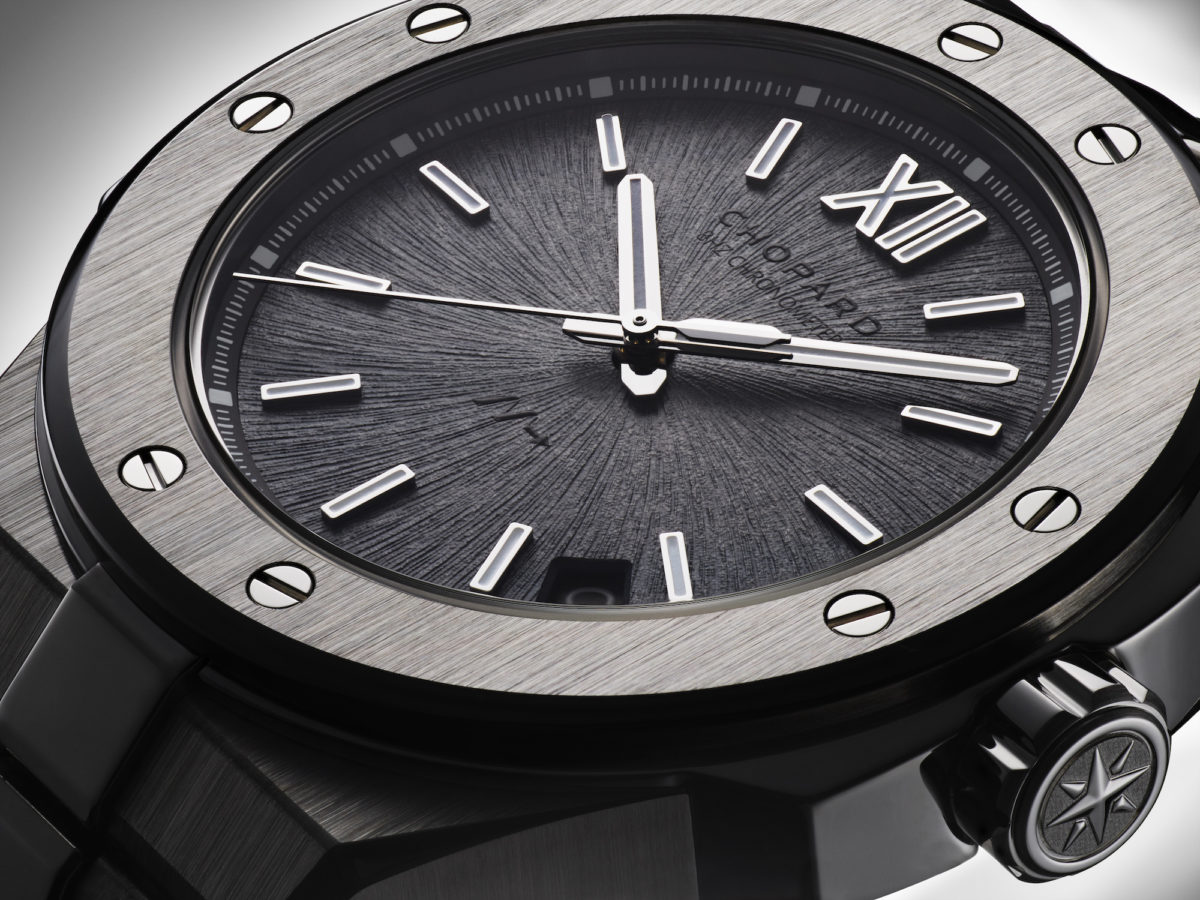 RELATED: Chopard & Kiton Ateliers Introduce The Ultra-Thin L.U.C XP II Sarto Kiton
The star of the show in the Chopard Alpine Eagle Cadence 8HF is the movement inside it. Powering this titanium sports watch is the Chopard Calibre 01.12-C, which as you may have gathered from the name of the watch, beats at 8hz.
That means the seconds had of this Alpine Eagle moves 57,600 times per hour, or 16 times per second, numbers that are difficult to comprehend. For context, a typical mechanical watch movement will beat at half that rate, or just 28,800 times per hour.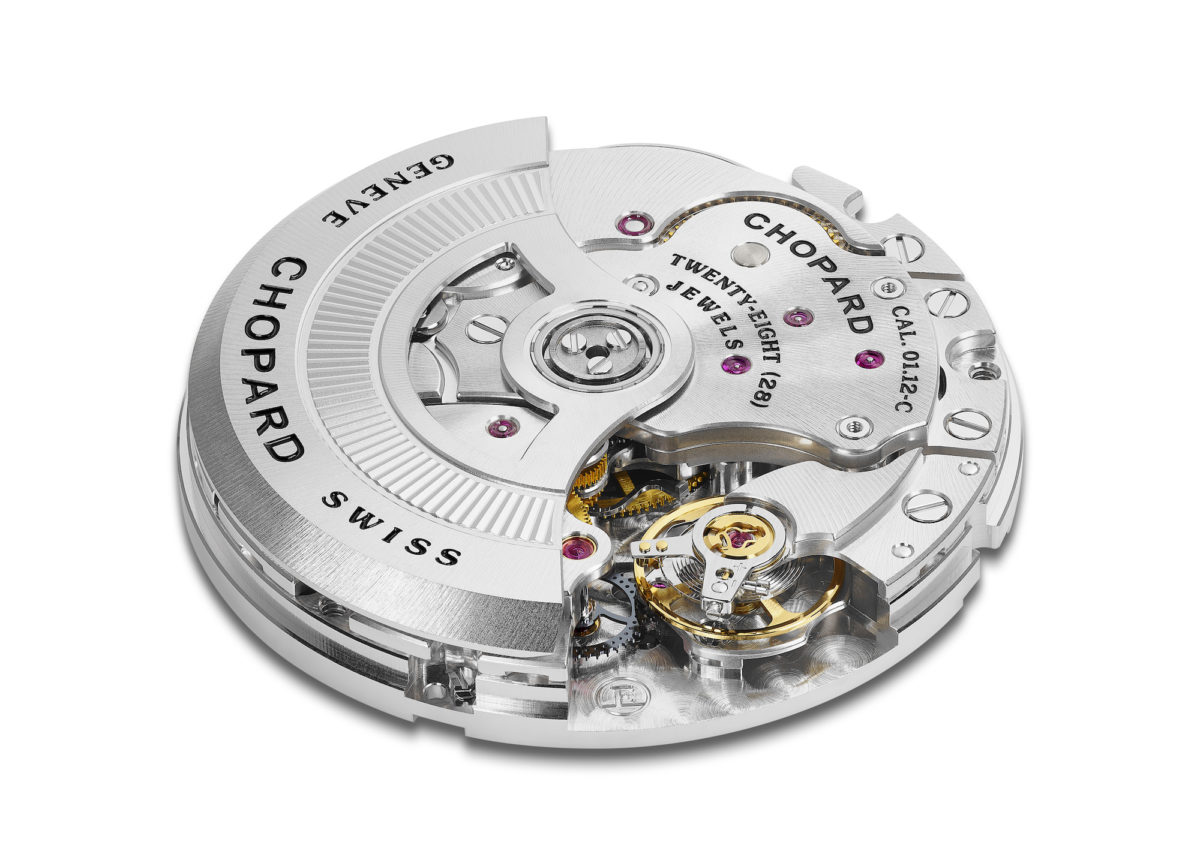 What is the point of having such a high beat rate in your watch? While this isn't exhaustively true, it is generally accepted that most high-frequency movements are more accurate and reliable. Not only that, but the hypnotizing effect of a silky smooth high-frequency seconds hand moving across a dial is a visual treat, and one that our brain struggles to reconcile with what our eyes are seeing.
Chopard first debuted a high-frequency movement back in 2012, before launching two more watches within five years. Because of the technical challenges of manufacturing such a movement, all were limited edition releases. The new Chopard Alpine Eagle is also a limited edition, meaning that when you count all of Chopard's high-frequency watches together, there are just 700 examples that have ever been made.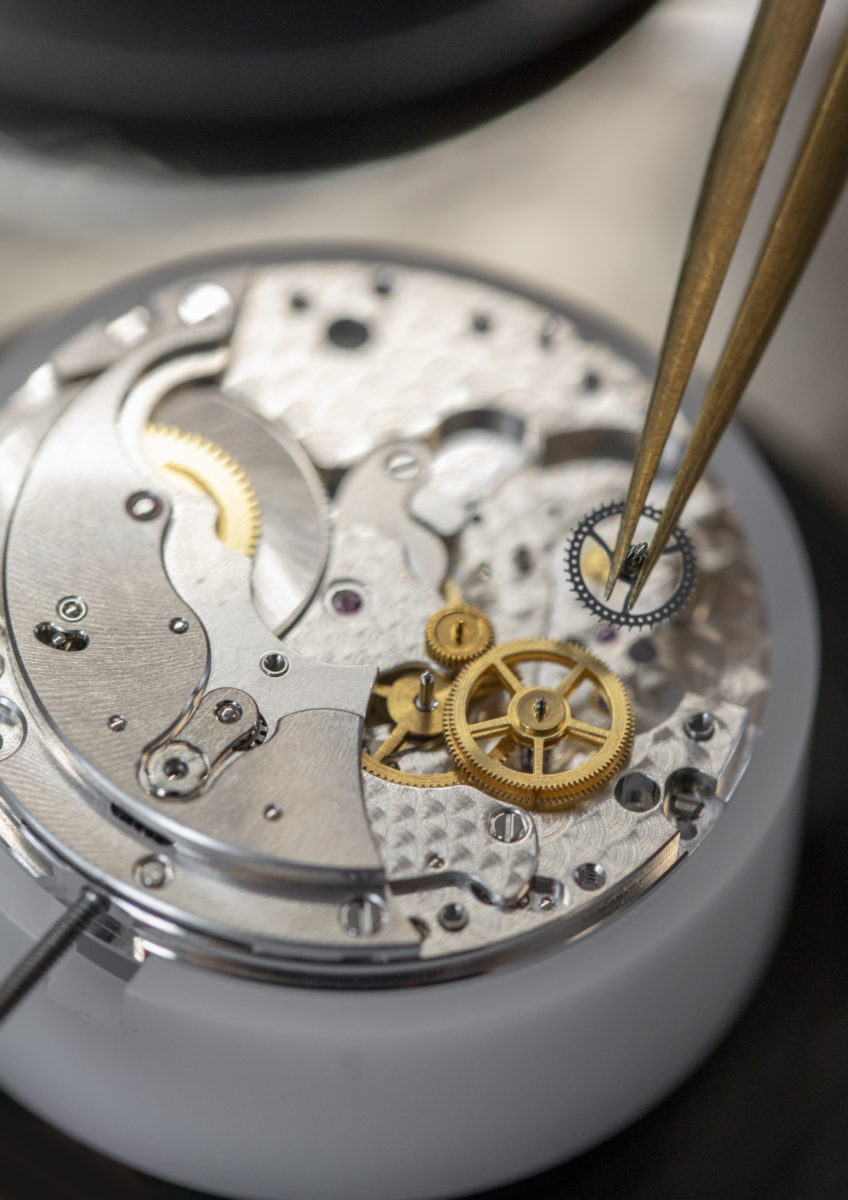 Arriving at the dial of the Chopard Alpine Eagle Cadence 8HF, and we have the same textured whorls as previous watches from the collection, all of which are inspired by the eye of an eagle. The depth of texture achieved by Chopard with the dial is actually very challenging to produce, using a stamped brass baseplate for the dial, which is then galvanically treated.
It's been two years since the Alpine Eagle first took flight, and already the collection contains a broad offering of complications and materials. It was just last year we first saw the Chopard Alpine Eagle XL Chrono, and with a high-frequency addition to the family in 2021, we're excited to see where Chopard takes its newest collection. If you're in the market for a sports watch that isn't exactly the same as everything else currently out there, the new Chopard Alpine Eagle Cadence 8HF in titanium definitely needs to be on your radar.
---
---
The Chopard Alpine Eagle Cadence 8HF has an RRP of $29,200 and is a numbered limited edition of 250 pieces.