Nine months after fellow Formula 1 driver Lando Norris had his £40,000 / $75,000 Richard Mille prototype forcibly stolen at Wembley Stadium during the chaotic aftermath of the Euro 2020 final, Scuderia Ferrari F1's Charles Leclerc has been robbed of his very own £265,000 / $466,500 Richard Mille watch while signing autographs in Italy.
The 2022 championship leader was reportedly enjoying a night out with his friends and personal trainer Andrea Ferrari (yes, that's his actual name) in Viareggio, Tuscany when around 10 PM local time, he was approached by fans chasing the obligatory signature and snapshot. After posing for a group photo, Leclerc realised his custom RM 67-02 – which features the colours of the Monaco flag – had been swiped right from his wrist.
Police were notified immediately, and while Scuderia Ferrari F1 themselves have yet to issue an official statement, nor provide further comment regarding the ongoing investigation, Andrea Ferrari posted the following via Instagram story.
---
---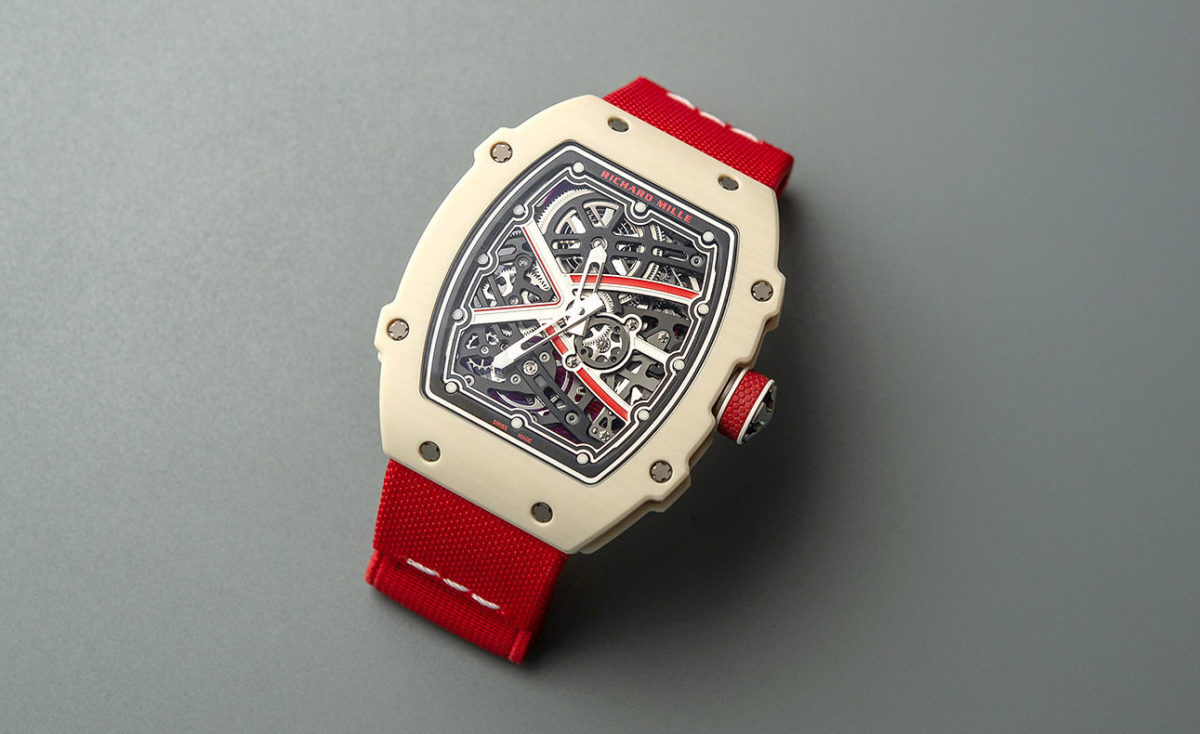 RELATED: Fun Fact, Every Time Ferrari Has Taken Pole & Won The Opening GP… They Win The Championship
"Sono mesi che Via Salvatori e completamente al buio. Sono mesi che facciamo segnalazione di questo. Bene, ieri sera in Via Salvatori, ci hanno rapinato. Pensate di sistermare i lampioni prima o poi? Chiedo per un amico…"
Translated:
"Via Salvatori has been completely in the dark for months. We have been reporting this for months. Well, yesterday evening in Via Salvatori, they robbed us. Think of arranging the street lights sooner or later? Asking for a friend…"
Despite all this, Ferrari's 24-year-old superstar seems to be in good spirits. Probably because Richard Mille sponsors both Charles Leclerc and the Scuderia Ferrari F1 team as a whole, meaning they'll most likely take care of their boy by replacing the custom RM 67-02 stolen. And unlike what occurred to McLaren F1's Lando Norris, the entire ordeal was non-violent. In fact, hours after the incident in question, the Monegasque talent was back to meeting fans.
Charles Leclerc is currently in Italy for this weekend's Emilia Romagna Grand Prix. At the time of this writing, he tops the 2022 Formula 1 Driver Standings with an impressive total of 71 points – and a Richard Mille watch appears to be the only thing he's capable of losing this season.
---
---