It's a strange phenomenon, but for some reason, lots of big-time watch collectors don't like spending cash on watch-related items. Sure, they're happy to spend tens of thousands of dollars on a new timepiece, yet will wince at the prospect of a few hundred dollars on a strap changing tool. So if you have to be convinced to spend outside of building your collection, protecting your watches is a more than worthwhile area to do it and a Döttling watch safe could be just the ticket.
For more than a century, the German-founded Döttling has made some of the most luxurious watch and gun safes on the market. As you'd imagine in the world of bespoke safe making, the materials are opulent and monogrammed, while the methods are a blend of the traditional and the cutting edge.
The finishings of each Döttling Watch Safe is top-notch, both inside and out. Many of the models offered by the brand are inspired by the luxury trunk makers of the early 20th century, such as those you'd imagine in The Great Gatsby and during the Roaring Twenties. The leather that the safe is covered with, the layout of the interior and the style in which both are executed are all completely customisable, making each unit effectively unique.
---
---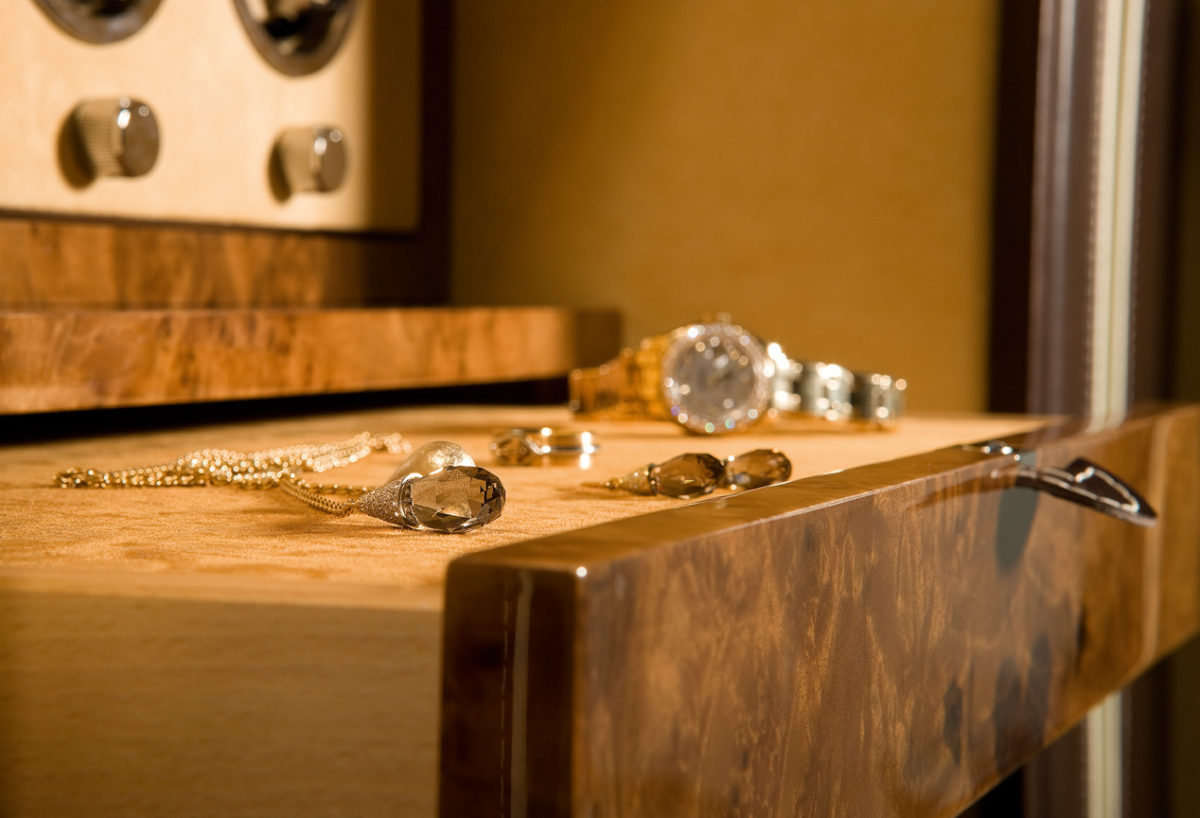 RELATED: Lando Norris Has $75,000 Richard Mille Watch Stolen At Wembley
With options that cover a range of both price and opulence, the most modest is the Focus Line ($33,283) that has space for eight watch winders and can withstand one hour at an ambient temperature of 1,090 degrees Celsius. If you've got more than eight watches, or you're simply looking for the best in class, Döttling also offers the Bel-Air Magnus ($500,028), a two-door behemoth that is almost entirely customisable and has space for 16 drawers and two retractable tables.
If you're after the space, without quite the same cost, The Fortress ($239,857) offers you somewhere in the middle. Complete with a silent burglar alarm, fourteen independently controlled watch winders and a Spanish cedar humidor with an electronic humidifying system, the cutting edge and the traditional meet once more.
A Döttling watch safe is the kind of beautifully made product that perfectly meets the demands of a niche market, which in this case is the watch collections of the one per cent. The safes have recently become available in Australia, so if you're keen on finding out more, head to the link below.