Just because prices of pre-owned Rolex have reached house-deposit levels doesn't mean it's a bad time to be a watch collector. In fact, there's arguably never been a more exciting time to be getting into the watch game, with young and affordably focused brands such as Furlan Marri creating beautifully executed automatic timepieces that won't break the bank.
Global supply chains might mean it's hard to buy a Playstation 5 in 2022, but it's also the main reason collector-driven and affordable watch brands have been possible to start over the last half-decade or so. Clearly, there's a market that hasn't been satisfied by the existing established watch brands, which has given rise to the likes of Furlan Marri, Serica, and Dan Henry just to name a few.
Furlan Marri was established in early 2021 by the watch designer and collector duo of Andrea Furlan and Hamad Al Marri, with a vision to make affordable watches that draw inspiration from classic mid-century designs. The first timepieces released by the brand were meca-quartz-driven chronographs that took design cues directly from the infinitely attractive Patek Philippe ref. 1463, however, just a year into the brand's journey and Furlan Marri has released its first automatic watch in the Black Sector Ref. 2116-A.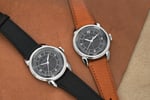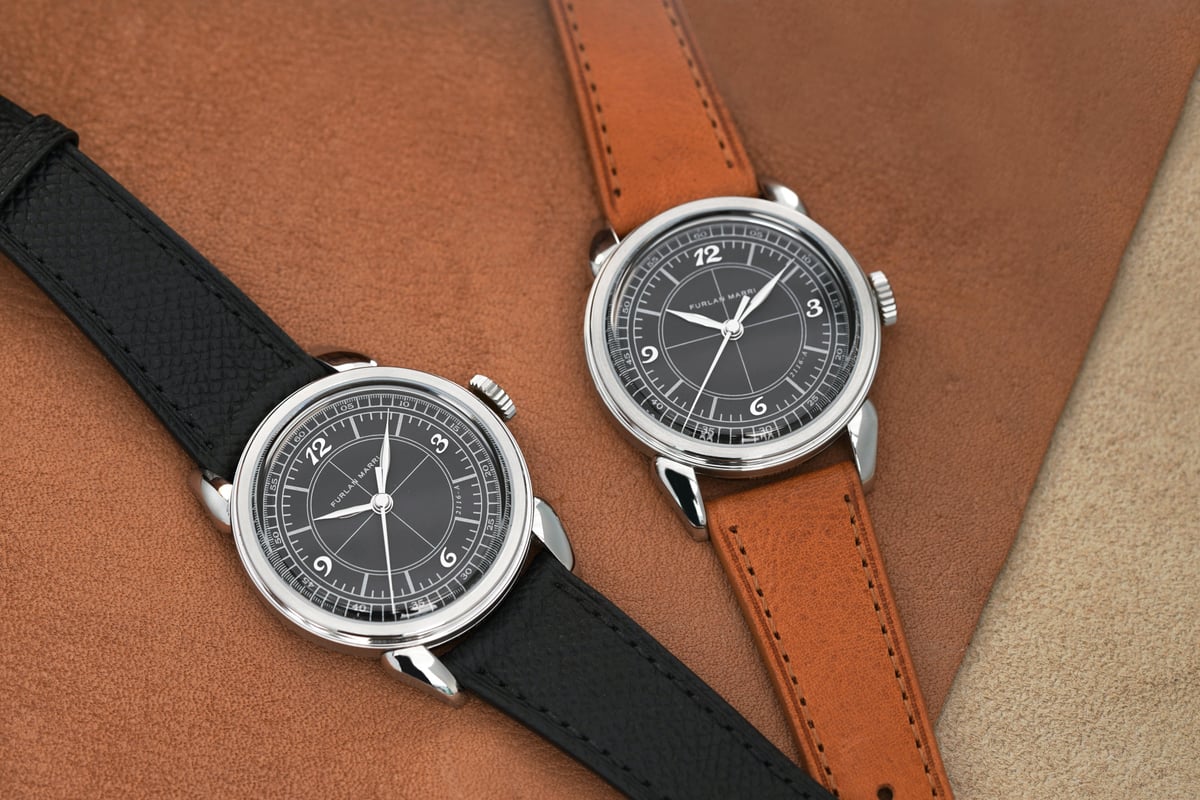 RELATED: How One Kickstarter Watch Brand Built A Better Hype Machine Than Rolex
While there's certainly an argument to be made that vintage-inspired watches are arriving at something of a saturation point, it's the poorly executed heritage reissues that we'd be happy to see less of. The Black Sector Ref. 2116-A is far from poorly executed, and is actually one of the better-looking sector-dial timepieces that have been released in recent years, with impressive attention to detail from almost every angle.
The stainless steel Black Sector Ref. 2116-A measures 37.5mm in diameter and is just 10.5mm thick, making it enormously wearable while also being historically faithful in terms of its sizing. The lugs are easily the most attractive element of the case design, featuring an eye-catching "cow horn" or "cornes de vache" design that has been very deliberately finished with vertically brushed flat sides that contrast against the domed polish of the lug tops.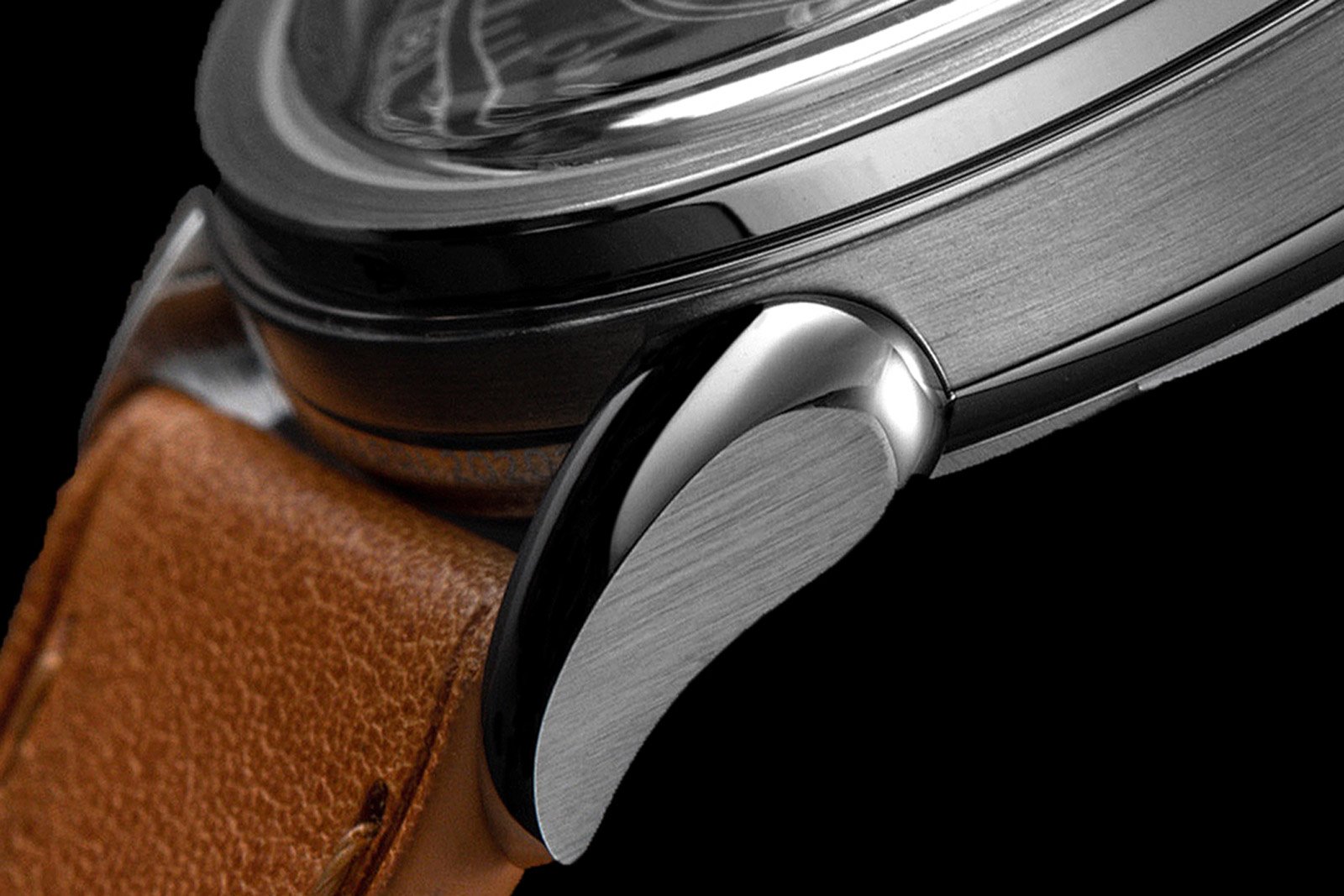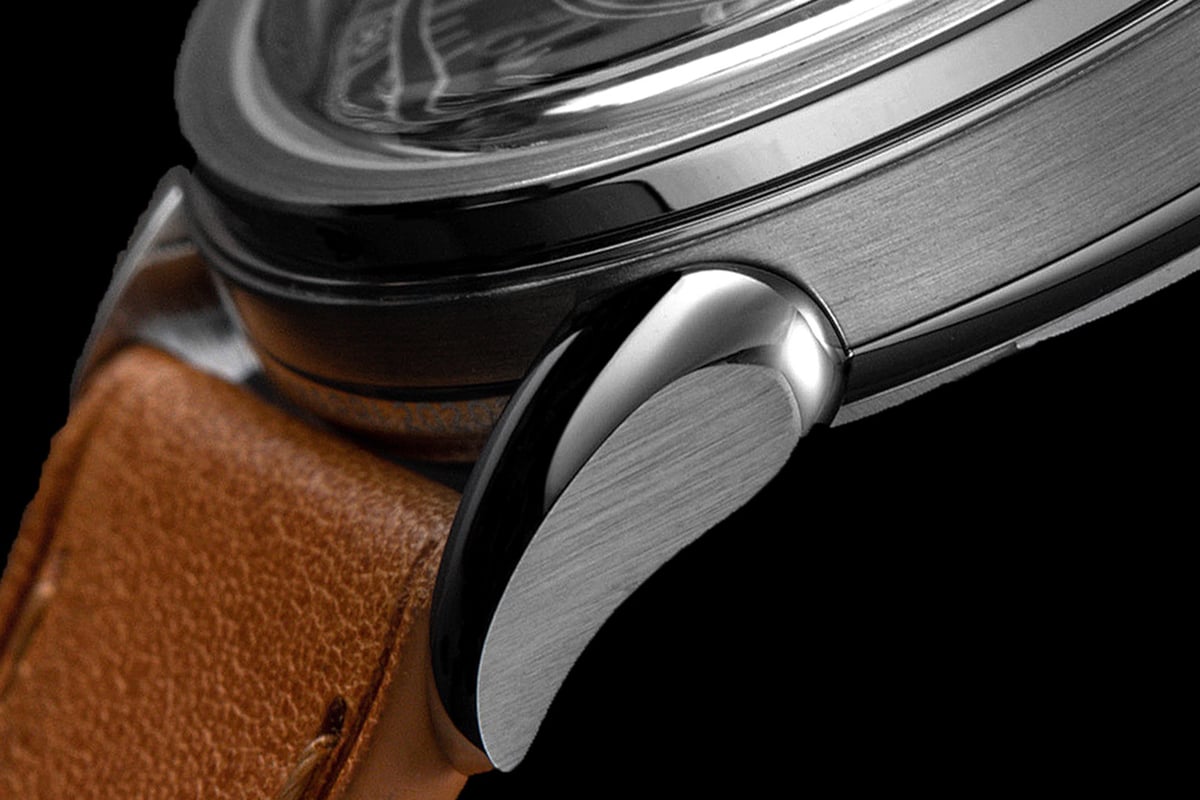 The dial is another example of historical faithfulness, as something that many other brands get wrong when designing a heritage-inspired dial. Rather than making the same badly proportioned mistakes as other similar watches, the dial of the Black Sector Ref. 2116-A is very carefully printed, with leaf hands that are the perfect length and a quartet of applied Breguet numerals that collectors are sure to love. At the 4:30 position, the reference number of the timepiece has been delicately printed against the matte dial surface as another little delightful detail you might miss with a quick glance.
While the case and dial are well-done, Furlan Marri has already demonstrated its ability in these areas with the debut meca-quartz-driven chronograph collection. Where the new Black Sector Ref. 2116-A really delivers something different is in the automatic movement beneath the dial, which is the Swiss-made G100 calibre produced in Switzerland by La Joux-Perret.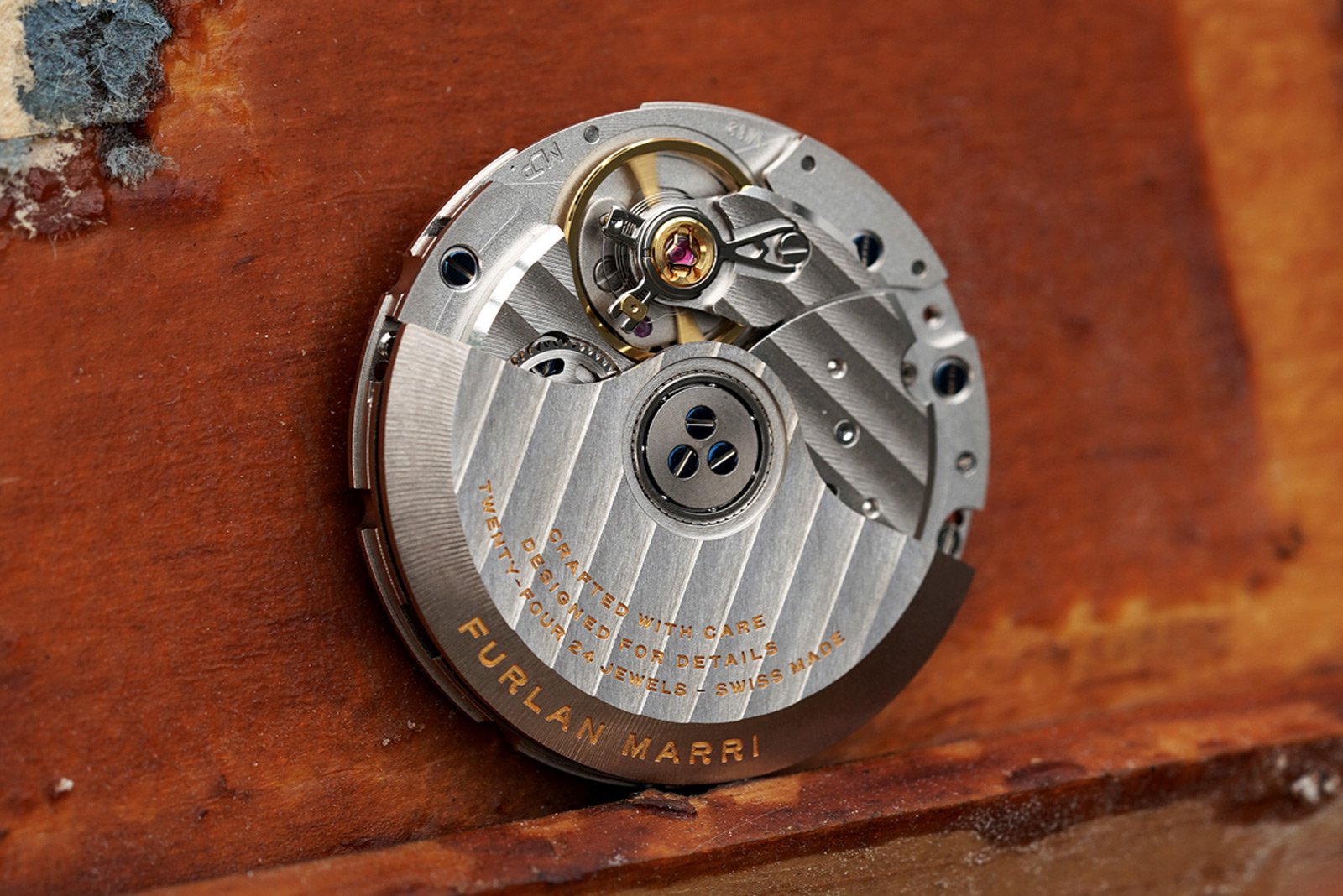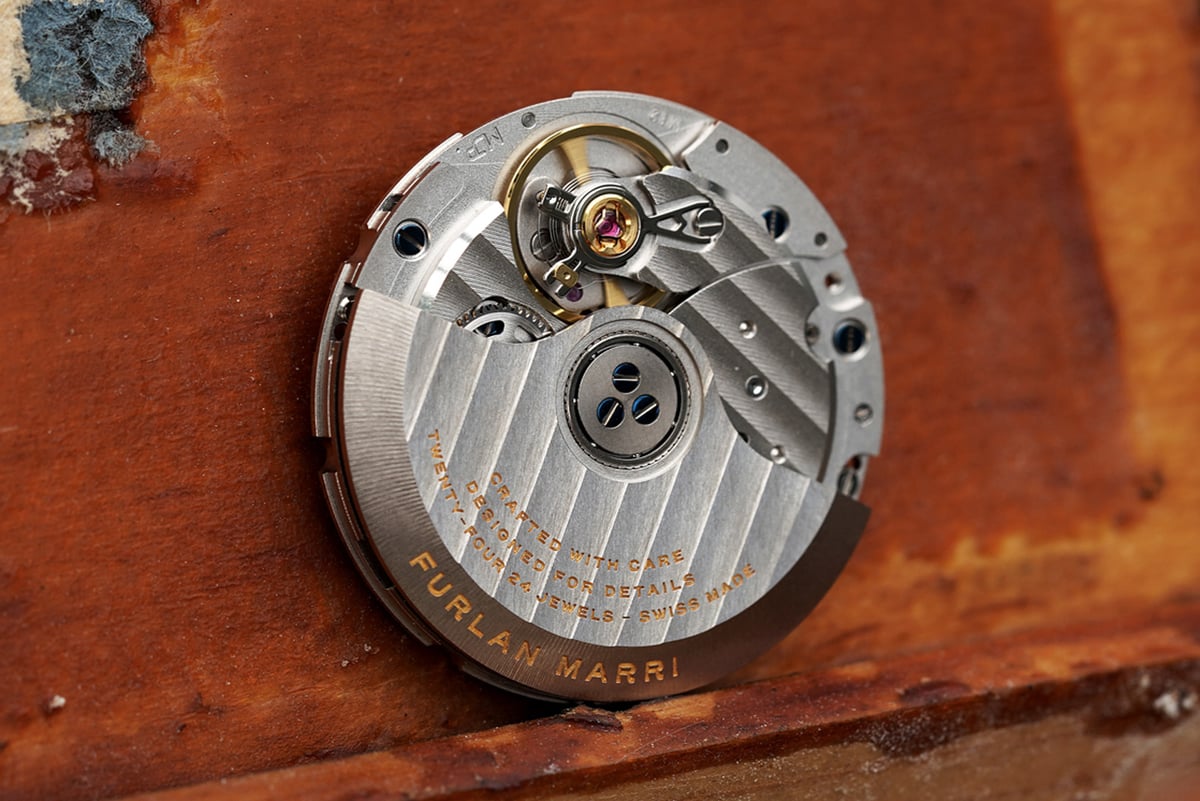 Ticking away at 28,800vph, the G100 calibre offers an impressive 68 hours of power reserve, and is a more premium movement offering than you'd typically expect from smaller watch brands such as Furlan Marri. While you won't be able to see it through the solid caseback, the interior of the case has also nicely finished with perlage decoration, just as the bridges and rotor of the G100 have received an application of côtes de Genève.
All considered, it's a great new offering from the team at Furlan Marri, which not only gets the details right, but has also managed to stay relatively affordable even if it is more expensive than the chronographs from last year. Arriving with an RRP of CHF1,250 (AU$1,859), it's certainly more than the US$330 that the chronographs cost, but still remains more affordable than almost all of the larger Swiss-made brands that are creating similar watches. If you're in the market for an affordable dressy daily with a black dial, you could do a lot worse than the Furlan Marri Black Sector Ref. 2116-A.