As the saying goes, "a fool and his money are soon parted," and it couldn't be truer when it comes to the current aftermarket for pre-owned watches. That is certainly the case for Furlan Marri, a recently launched Kickstarter brand whose watches have generated so much hype, they are currently selling for nearly ten times their RRP.
Let me start by saying that Furlan Marri has created a collection of excellent watches, and in many ways are, as Revolution put it, "the watch brand the world needs". They are the clear product of painstaking and thoughtful effort, inspired by the Patek Philippe chronographs of the 1940s, and originally offered democratised access to some of the best wristwatch designs of the 20th century.
The hard work of the two founders, Andrea Furlan and his friend Hamad Al Marri, should be praised for their aim of offering beautiful wristwatches to everyone, no matter their means. The source of inspiration for the watches made by Furlan Marri is a Patek Philippe "Tasti Tondi" Chronograph Ref. 1463, one of which is currently available for sale with a price of nearly $650,000. In contrast, Furlan Marri offered their watches for less than 1% of that price, at just US$330 (AU$450).
---
---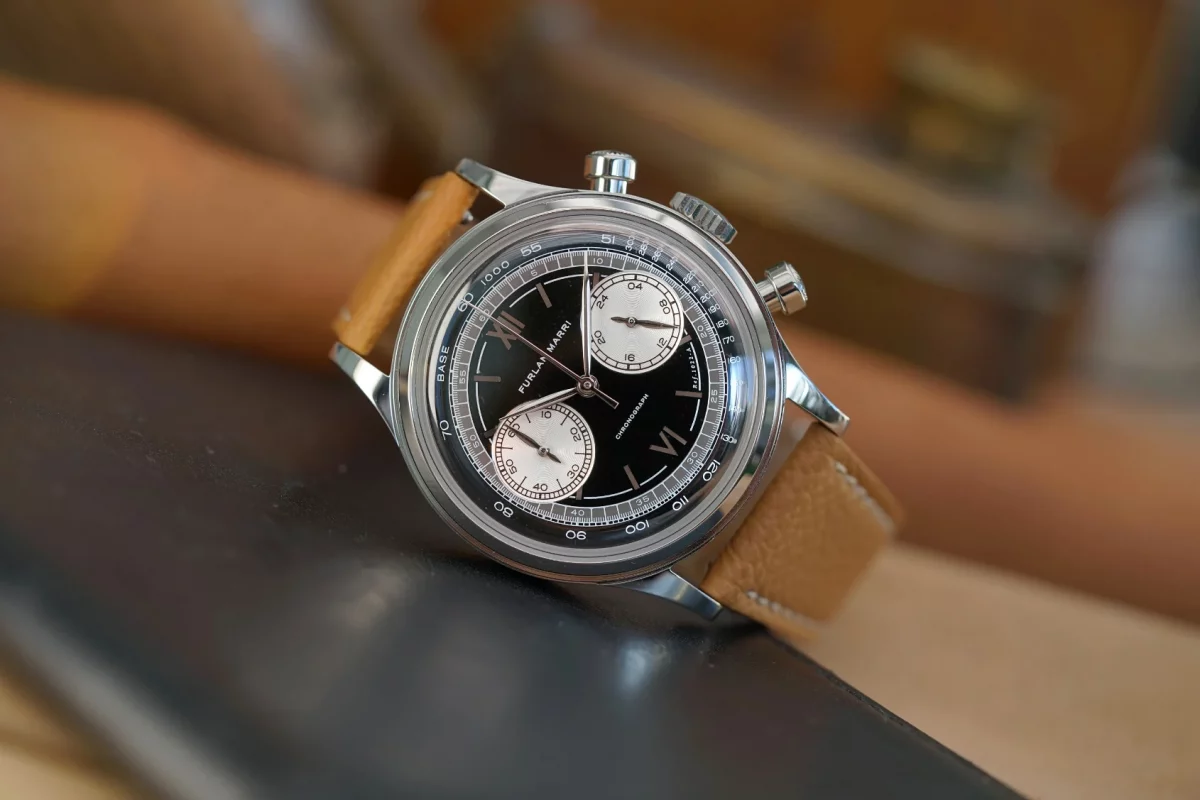 RELATED: Bobby Axelrod's Fake Audemars Piguet Butchers All His Credibility
However, in a brand launch that could be taught as a marketing case study at universities around the world, the hype that Furlan Marri has built around itself has resulted in the exact opposite of what the founders intended. In fact, the level of hype we see today around stainless steel Rolex watches took decades to cultivate, while Furlan Marri did it in just months.
Once the design process was finished, the first Furlan Marri watches were prototyped, with five different models being decided on to launch the brand. The prototype watches were soon seen on the social media feeds of some of the most influential watch accounts in the world, including @arabwatchguide, @italianwatchspotter, @equationdutemps, and @patekaholic, which caught the collective eye of the entire watch community.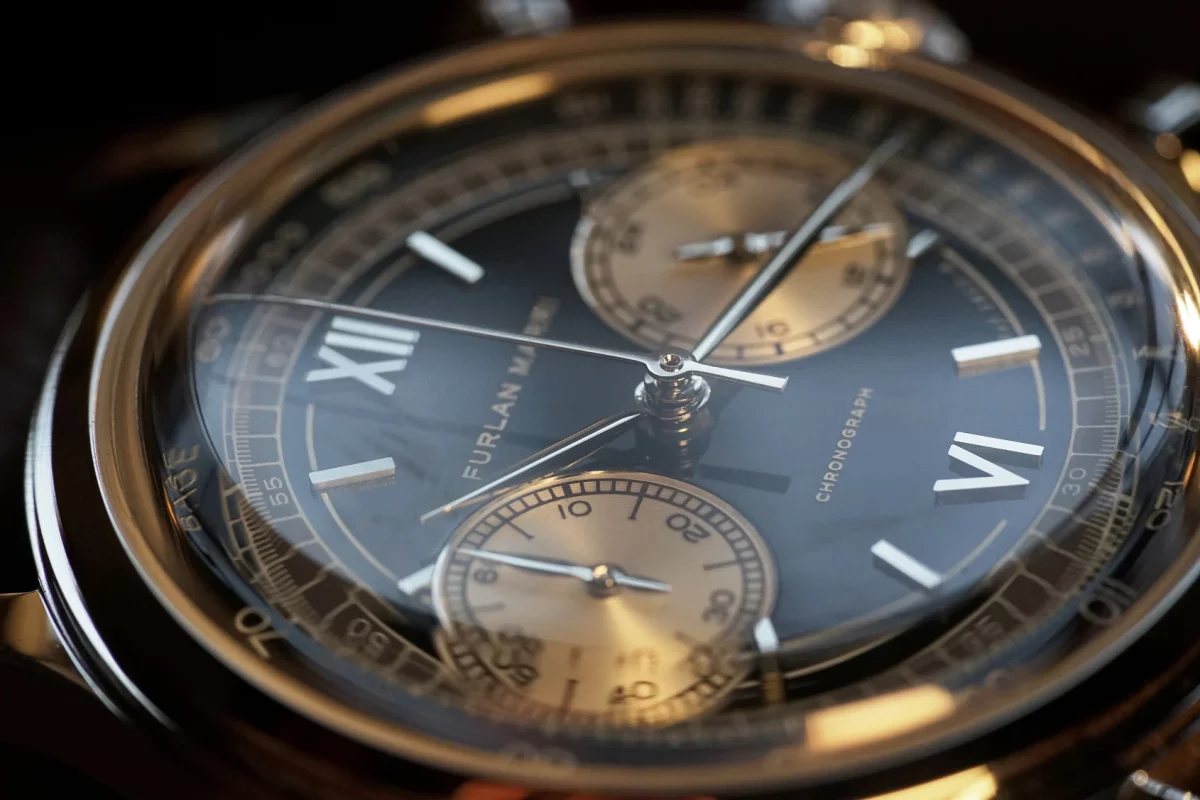 With watch collector's appetites whet by the attention to detail of the designs, and the tick of approval from community tastemakers, the Kickstarter campaign was probably the most successful ever funding effort for a wristwatch. Furlan Marri met its CHF75,000 ($110,400) goal in less than one minute, eventually raising a whopping CHF1,088,206 (AU$1,602,600).
This remarkable result was a tipping point for Furlan Marri, proving naysayers wrong by showing they could get more than influencers to endorse their watches, with an impressive 2,032 backers of the project. This success bred more success, with more publications covering the collection once the size of the community interest was proven, which only generated further interest in the brand.
The funds that were raised allowed the five different references to be put into production, with quality control taking place in July and August before the watches were shipped to their new owners last month. As a way to keep prices as affordable as possible, the entire Furlan Marri collection is powered by Seiko VK64 meca-quartz movements, and manufactured in Asia.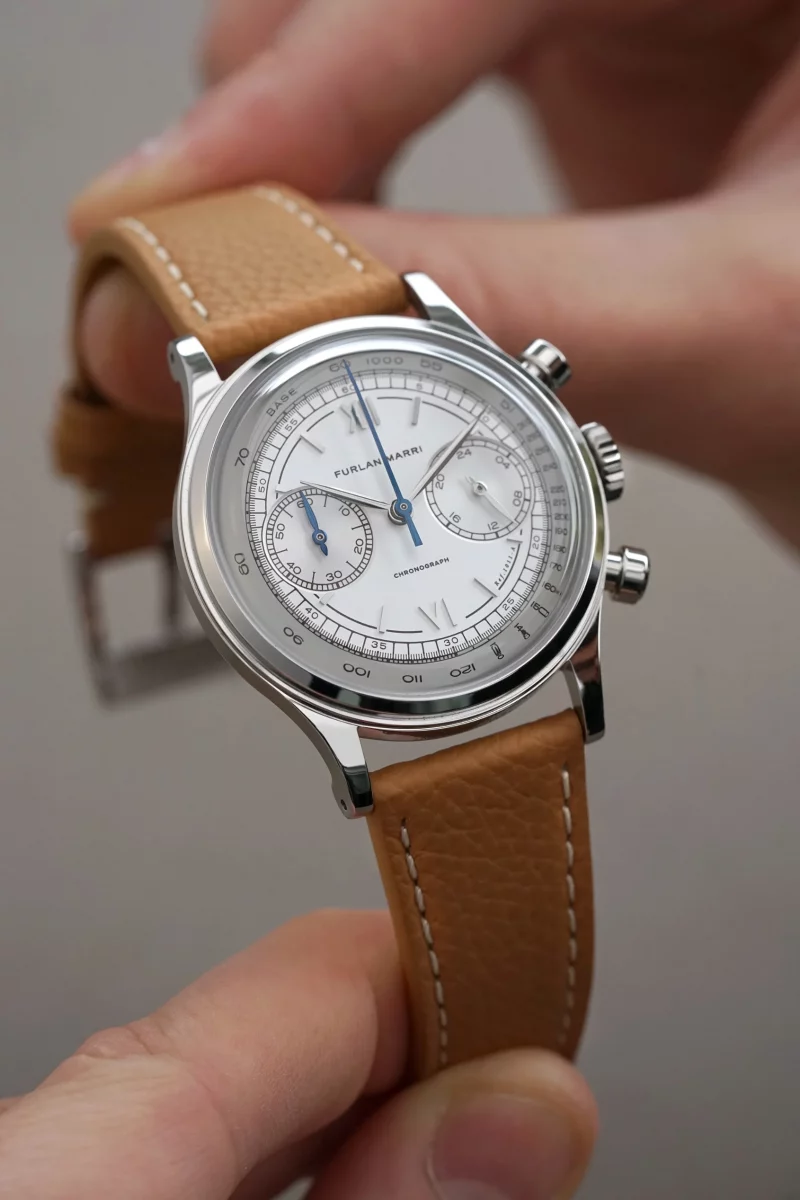 Unfortunately, given the initial goals of both founders, once backers began taking delivery of their watches, they also began selling them at exorbitant prices. "I believe in the democratisation of horology," explained Andrea Furlan in an interview with Revolution.
---
---
"I feel beauty, great design and quality should be available in a watch that almost anyone can afford. The idea of a watch being a dream that you have to save your whole life for in order to afford doesn't work with millennials and Generation Z. They want to be able to enjoy their lives [and] the things in it now, today."
It seems many of the backers who supported the Kickstarter missed that memo, with dozens of Furlan Marri watches currently listed on Chrono24 with prices reaching more than $3,800 and numerous listings on Australian watch sales groups for similarly exorbitant prices. For such a market to have been made, on the back of a brand that was created as an antidote to the ever-climbing prices of the best vintage timepieces, is a shame.
A shame not just for those who missed the Kickstarter and wanted to pick a Furlan Marri up pre-owned, but a shame for what it says about the current state of watch collecting. What it says is there is an increasing number of watch buyers who are uninterested in the history, design, and craftsmanship of the timepieces they are purchasing. Instead, they're focused solely on a game of financial arbitrage they are playing at the expense of their other enthusiasts.
One of the side effects of the international Rolex shortage is how normalised it has become to pay above the retail price when buying a pre-owned watch, a phenomenon no longer limited to a dozen steel models from a trio of high-end Swiss brands. Today, many brands are taking advantage of this shift in collecting psychology, attempting to build an insatiable appetite for their watches by only releasing very limited quantities in the hope they will sell above retail and represent an investment for their clients.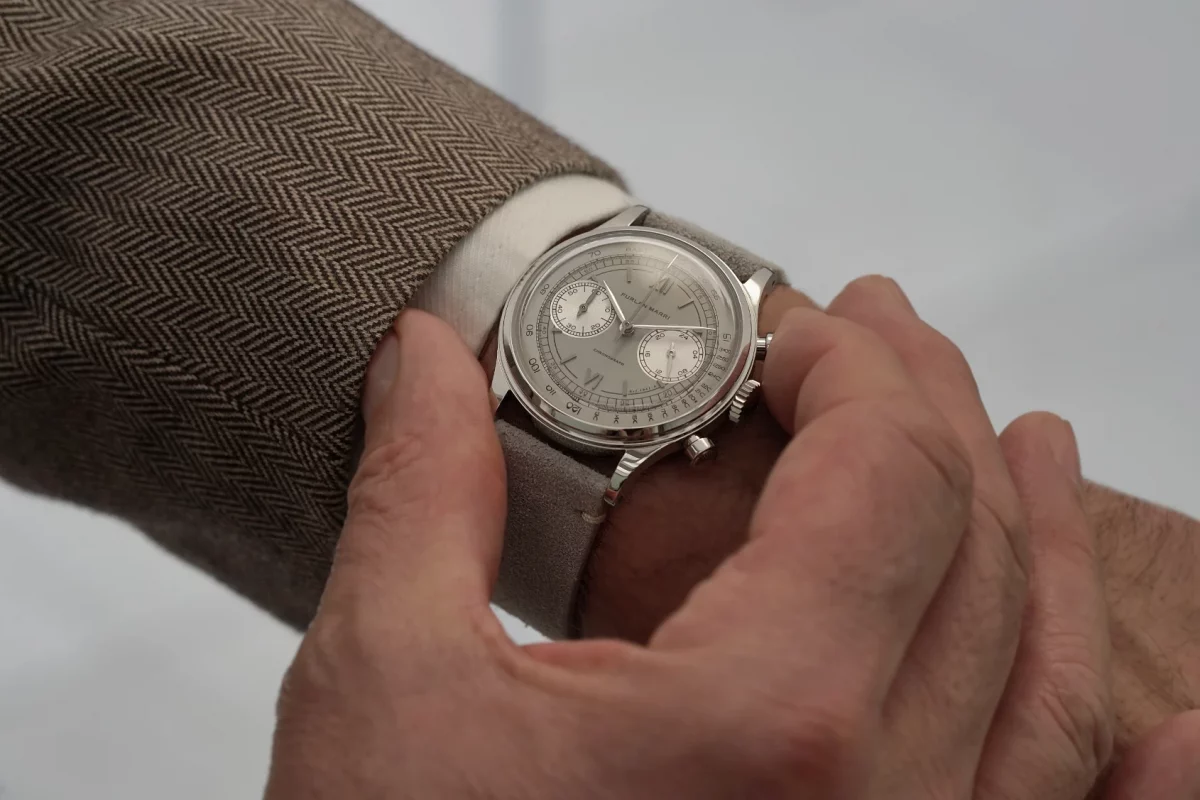 It's unlikely that the founders of Furlan Marri had this in mind as they worked on launching their new brand, simply because it goes so strongly against the intention they have publicly stated. They may not be unhappy about the situation, however, the issue lies not with them but squarely at the feet of those looking to make a quick buck.
If you are one of those sellers looking to make a few thousand dollars by selling a $450 watch, please stop. Don't buy watches you don't want to wear, it's as simple as that. And on the other side of the coin, if you're a watch enthusiast who is tempted to pay many times more than the RRP, recognise the value of the watch you're buying.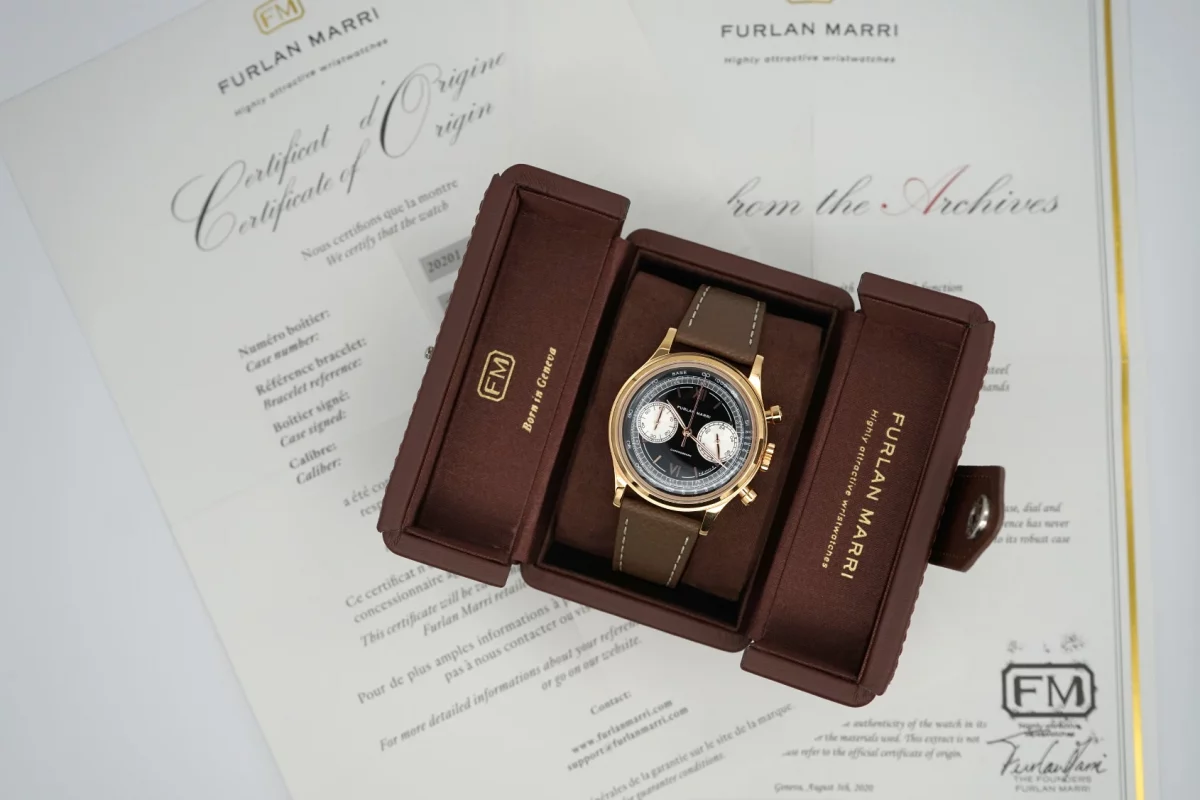 A $450 watch with a meca-quartz movement isn't worth $3,800, even for a watch that is as beautiful as Furlan Marri produces. It just isn't. And if you think it is, please look a little further afield before clicking "BUY", because you're likely to discover dozens of other great watches that won't be putting money in the pockets of those looking to make a profit. If you want an example, just look at Dan Henry.
Lest you want to be the fool who was soon parted from his money, make sure you support the brands that you love by purchasing directly from them when you're able. If you can't buy the watch you want at retail, search high and low for it at a fair price, because you don't want to be the one holding the bag when the hype fades.
---
---