It's been a couple of years since Casio first released the G-Shock GA2100 series of watches, a collection that was an immediate success thanks to its universally wearable size and recognisable octagonal bezel. Since then, the folks at G-Shock have continued to stoke fires in the bellies of collectors with dozens of different iterations of the CasiOak, but the latest version with a metal case in black and gold is definitely one of the best yet.
Originally launched in only a handful of colours and with resin cases and straps, the G-Shock GA2100 series instantly earned the nickname "CasiOak," thanks to its octagonal case shape that bears more than a passing resemblance to Audemars Piguet's Royal Oak. The idea of one of the world's most desirable and hard-to-get luxury steel sports watches being executed in a format accessible to the everyman was an instant hit in the watch collecting community, with the early models selling out and even commanding a pre-owned premium for a few months.
Looking to keep the hype train on its tracks, G-Shock has released dozens of different versions of the GA2100, including a relatively new collection that features solid steel cases that arguably further the resemblance with the Royal Oak. However, the latest expression of the CasiOak in gold-tone steel with a black rubber strap just goes to show that black and gold always look good together.
---
---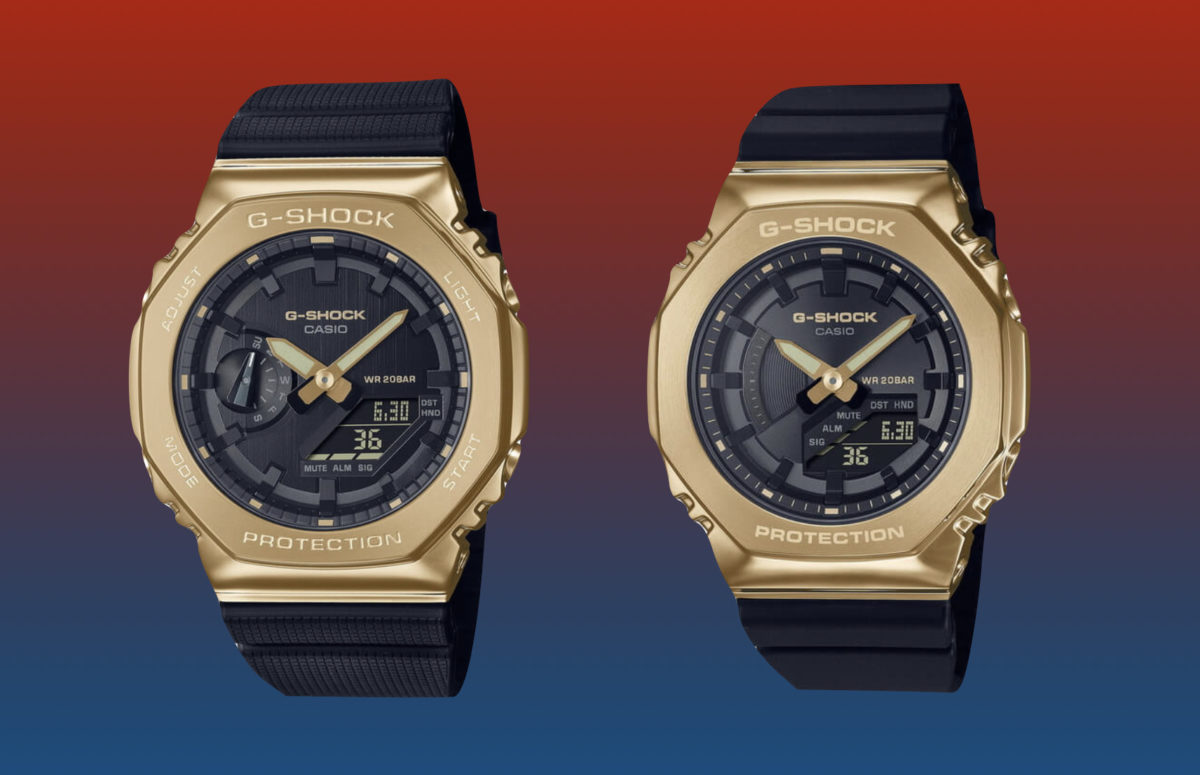 RELATED: The Kith & G-Shock GM-6900 Rainbow Edition Is A Technicolour Beast
The new design is offered in two different case sizes, with 44.4mm and 40.4mm cases rolling out of the factory to cater for any wrist diameter. Despite the different case diameters, the dials of both watches remain well proportioned and balanced, featuring both an analogue and digital display with all of the features you'd expect from a G-Shock.
These features include a stopwatch accurate to 1/100th of a second, 31 different timezones from around the world, a countdown timer, auto-calendar, five daily alarms and a light function to easily read in the dark. It also offers 200m of water resistance, three years of battery life, and is constructed to be extremely shock resistant.
The two black and gold G-Shock CasiOak watches have been released in Japan, with the collection anticipated to be rolled out globally shortly. They arrive with an RRP of 30,800 yen (AU$323) for the 44.4mm version and 26,400 yen (AU$277) for the 40.4mm version.